Author: British Judo
On the opening day of the inaugural Birmingham Junior European Cup, Lewis Fryer (Rush Judo) claimed silver in the -60kg category to add to the gold medal he won in Kaunas earlier this year.
Entering as the number two seed, Fryer comfortably booked his place in the Final with victories against Ben Reicher (ISR), Qassim Abouallala (FRA), Egilsten Amarasekara (NOR) and Raphael Synold (FRA).
In the Final, Fryer faced number one seed Marcus Auer (AUT). Auer dominated the early exchanges and eventually pinned Fryer for 20-seconds to register an ippon score and secure the gold medal.
In the -63kg category, Roxanne Proctor (Westcroft / Team Bath) narrowly missed out on a medal, finishing 5th. Proctor won her opening-round contest against Emilie Dando (FRA) before a round-two defeat to Pool winner Emily Starzer. Proctor had a reprove by way of the Repechage and overcame two GB opponents, Phoebe Digweed (Bradley Stoke) and Katie Mills (Camberley) to reach the bronze medal contest.
Proctor faced Maillys Zihri (FRA) for bronze and with nothing between the pair, the contest entered Golden Score, where a waza-ari score was enough to see the French judoka claim the bronze medal. The result was Proctor's first placing at an international competition whilst Mills finished 7th to equal her best result on the Junior European stage.
In the -78kg category Anya Hassan (Middlesbrough Judo) finished 5th to match her result from the Kaunas Junior European Cup last month.
Hassan faced Laura Volo Machin (ESP) who registered a throw for waza-ari score before pinning Hassan for ippon score.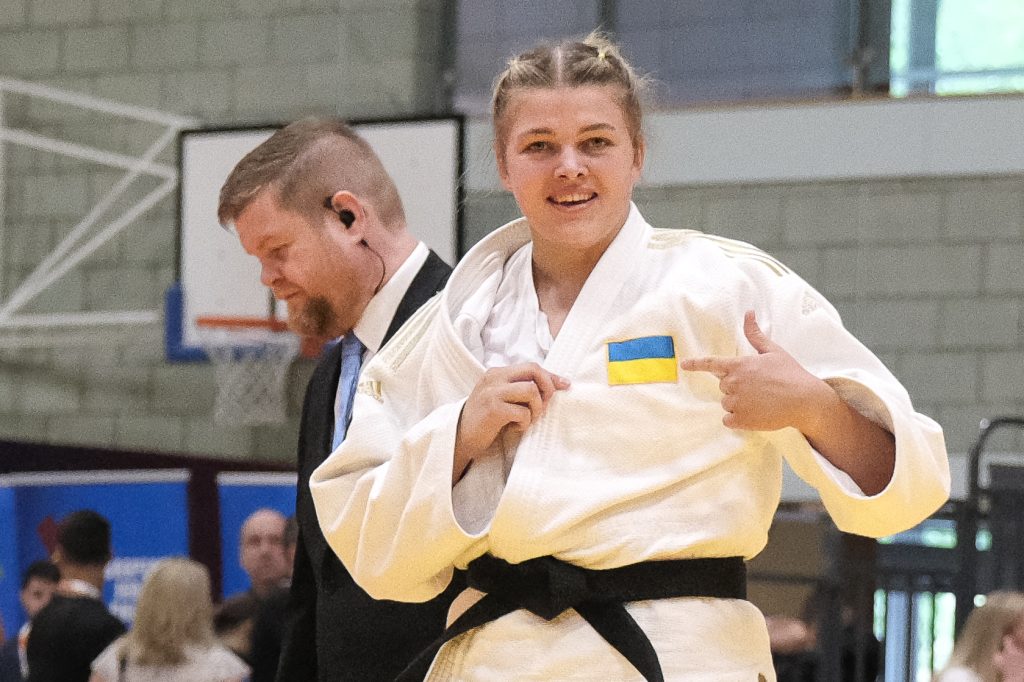 The gold medal in the -78kg category went to Yuliia Kurchenko (UKR) who has been based at Camberley Judo Club for the past 12 months.
Judoka
Author: EJU Media
---