SIPOCZ Richard (HUN) has taken titles at cadet, junior and U23 level, making today's win his seventh in total, and third for U23, however he could still go one step further claiming eight following an EYOF title win.
I am very happy, every time I take a European title it is an amazing feeling. I don't really feel so different from the first or second time I took this medal, it still feels great to be taking the gold medal and being the champion. There are expectations for me but I think a sign of a good athlete is managing this and just powering on, using it as motivation.
These external expectations aren't simply from coaches or family but when you have a record like his, even the spectators are making assumptions that you will make it to the final, that each contest will contain a stupendous ippon, but this isn't always the case. Sipocz can attest to this.
In my first and second fight, I wasn't really feeling myself but as the day went on I felt much better and the final was definitely my best shift.
At the end of the day, the win went to the Hungarian and he continues his sensational collection, remaining humble all the way.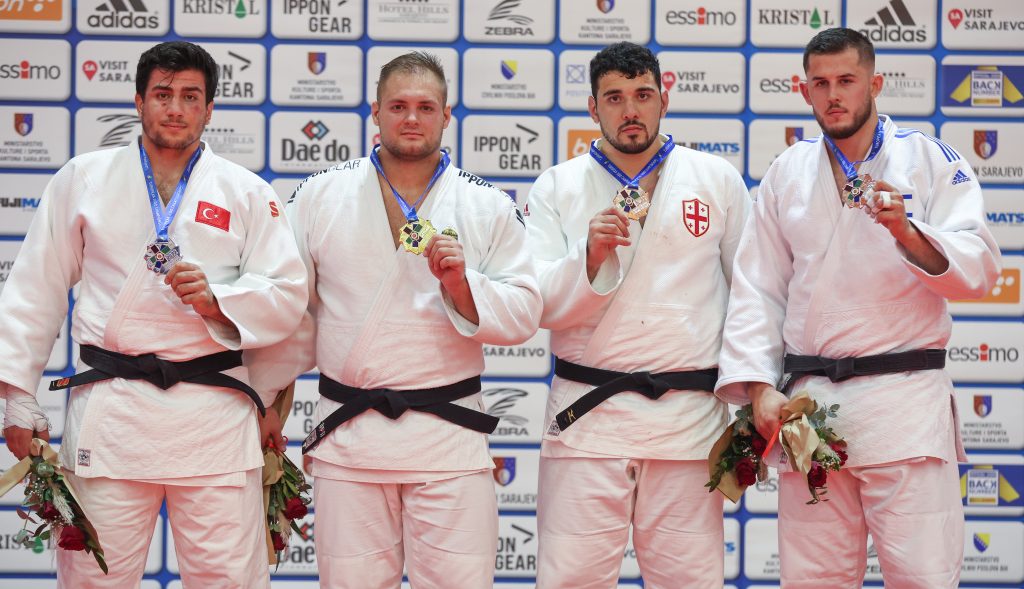 Judoka
Author: Thea Cowen
---