The most successful day for Europe so far was in the -70kg and -90kg categories, where a total of six medals were taken along with an Olympic title for Georgia, the first in the tournament.
Medal Contests
To say that Taimazova has been a warrior today would be an understatement. Enduring two huge golden score contests and going in yet again in this bronze medal fight was a huge undertaking but the Russian Olympic Committee can finally celebrate a medal in judo thanks to her determination and impressive endurance, countering the current world champion, Matic, to take the bronze. It was very emotional and she left the mat in tears, of happiness and sheer relief.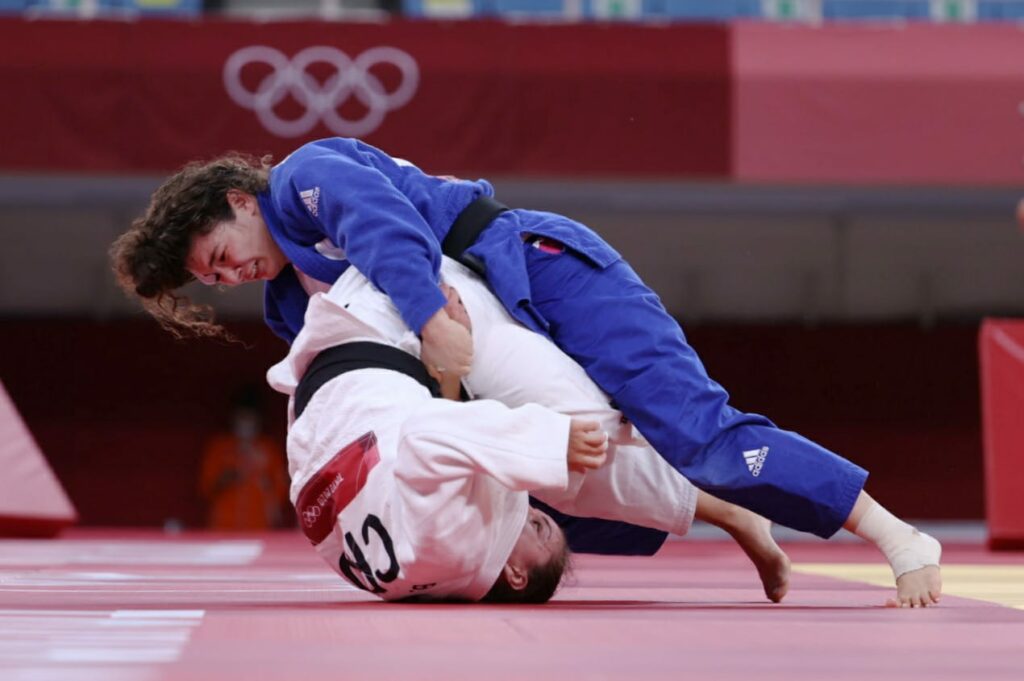 Both athletes were happy with extreme stances creating lots of distance between the pair but it was difficult for either to attack. With a medal on the line it was becoming tense in golden score, the contest taking part mainly on the edge with a constant back and forth. Eventually after 7.44 of golden score, Van Dijke took the medal with ogoshi. An hard-fought fight by both, but glory went to the Netherlands.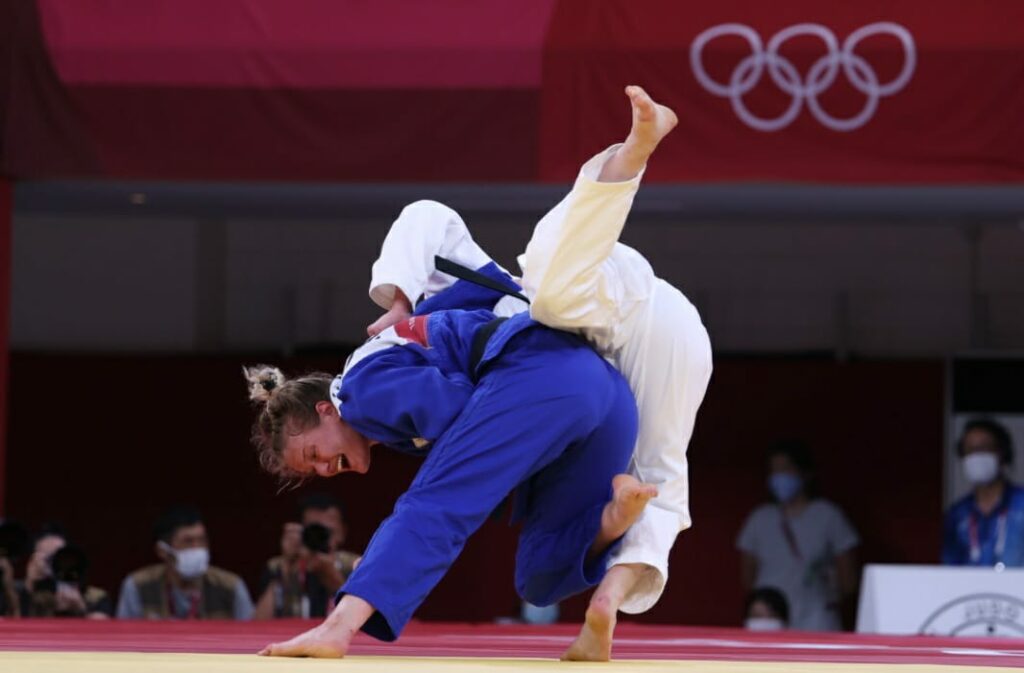 Despite an astounding performance from Polleres throughout the day she couldn't quite get past her Japanese opponent in the final of the -70kg category but this achievement wasn't only monumental for Polleres, but for Austria and new head coach, Yvonne BÖNISCH, taking their second medal in as many days. This silver medal was a result of an incredible day and will certainly be one for celebration.
There was no waiting around for Bobanov who tried to apply shime waza within the first thirty seconds, but Zgank wanted to extend the contest and find his footing. Unfortunately Zgank was unable to continue his winning record against the Uzbekistan athlete who executed an ippon scoring tai otoshi for his bronze medal.
Igolnikov was not in any mood for losing as he had missed out on a place in the final, the sheer strength making his appear immovable by his opponent, Toth. The latter accumulated two shidos early on for false attacks and was close to getting a third before normal contest time ran down. Golden score began. Toth came back to score in order to take his win.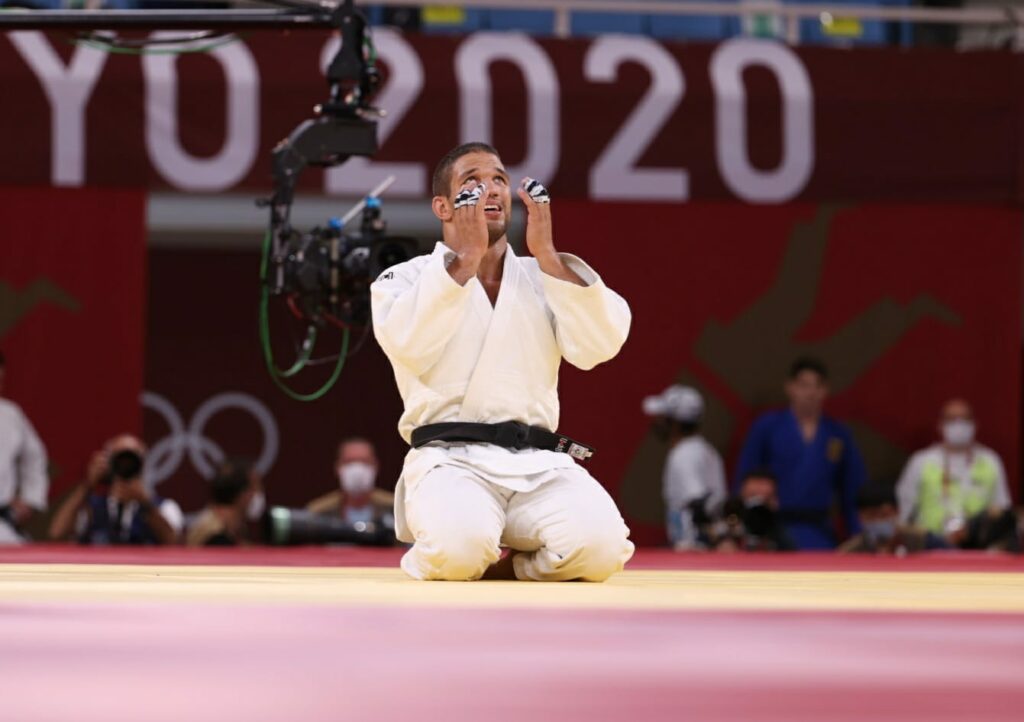 Bekauri was caught cold at the beginning, almost resulting in a shime waza win for Trippel but that was the last time Bekauri would be caught. In a desperate bid to put himself in the lead, a huge effort came from the Georgian and he put a waza ari on the board and held Trippel down for 7 seconds, 3 away from an Olympic title. Five seconds were left in the last exchange and Lasha Bekauri took his gold medal at 21 years-old and the first title for Georgia in the tournament.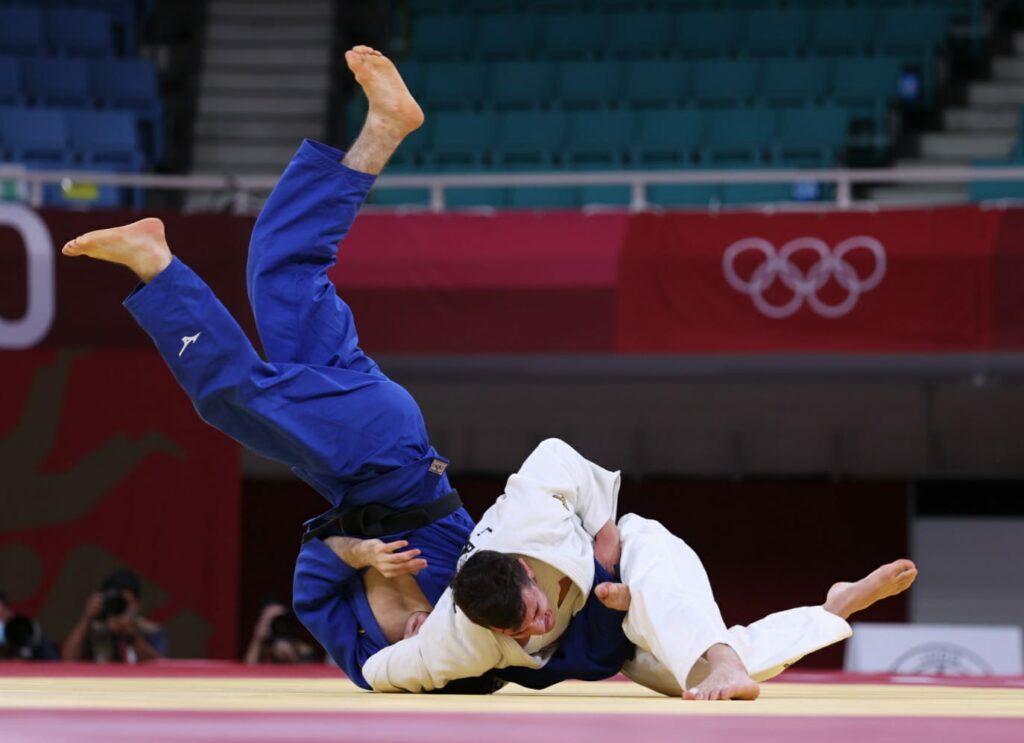 Judoka
Author: Thea Cowen
---