The opening day of the Abu Dhabi Grand Slam saw three Kosovans make it to the finals. But one managed to come away with a gold medal. It was a delighted Nora GJAKOVA (KOS) who took top spot with her first ever IJF World Tour grand slam gold medal. Having first competed in a grand slam in Paris in 2010, Gjakova had been searching for the past eight years to find the podium. But today the world number four displayed the kind of physical presence that confirms her status as one of the most talented judoka in arguably the most talent rich weight category.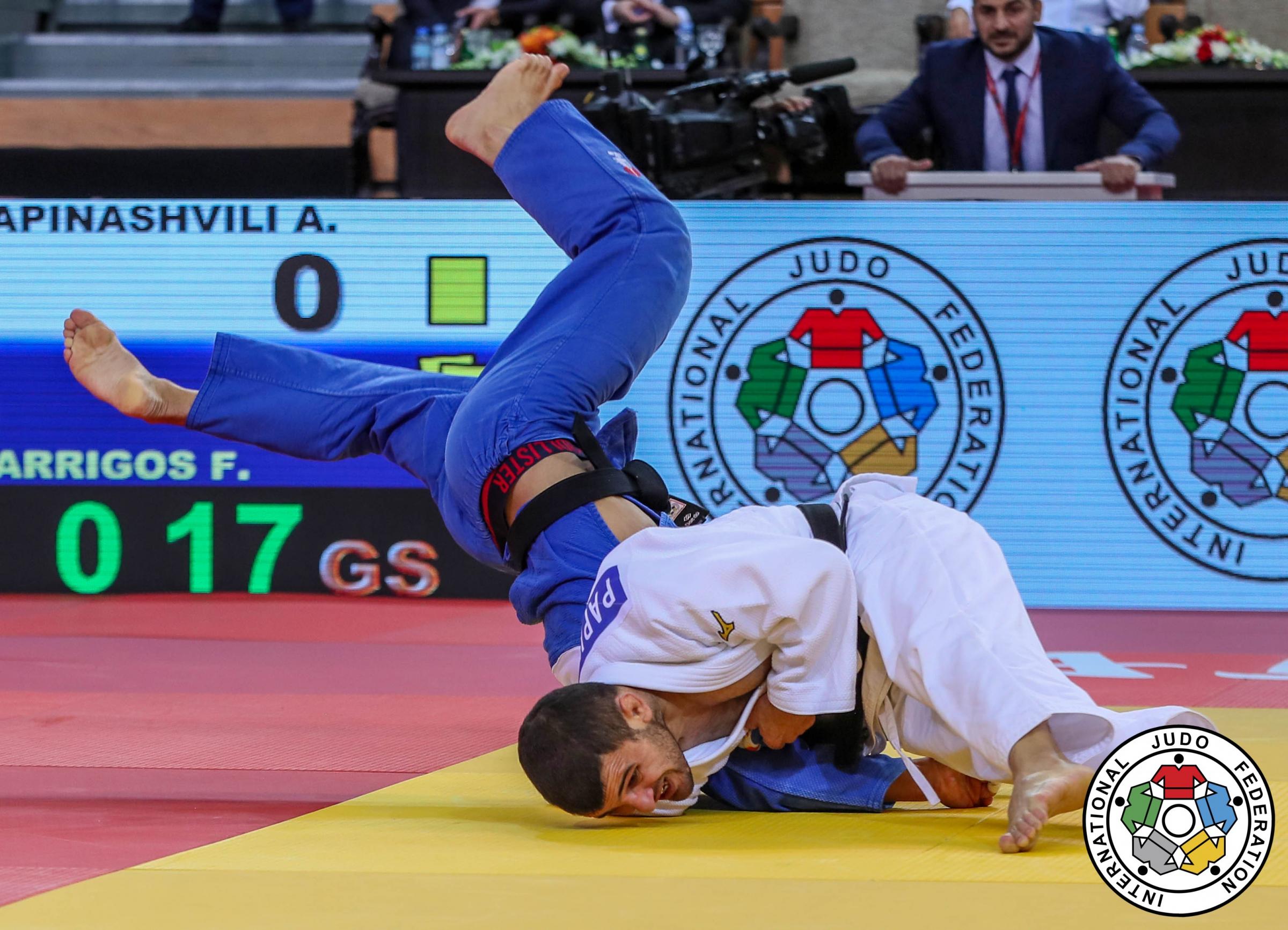 After a first-round bye Gjakova faced Loredana OHAI (ROU) to whom Gjakova had lost way back in 2014 at the world championships in Chelyabinsk in their only previous meeting. This time however it was Gjakova who prevailed scoring waza ari with koshi guruma in the last minute of the contest. In the quarter final Gakova faced Priscilla GNETO (FRA) to whom Gjakova had lost twice last year. But Gjakova had won their only meeting this year when she defeated the French fighter in round three of the world championships one month ago. Here too Gjakova got the better of Gneto after the French fighter made a weak attack in golden score that Gjakova was able to capitalise upon by pinning Gento with ushiro kesa gatame for ippon. In the semi-final Gjakova came up against ne waza specialist LIEN Chen- Ling (TPE) who now has ne waza legend and four time grand slam gold medal winner HASHIMOTO Yuki (JPN) in the chair for her. Gjakova however, knows all too well the skills possessed by Lien and avoided becoming involved on the ground. Instead, at the half way point in the contest, Gjakova unleashed her own skills, throwing Lien with a huge o goshi for ippon. Gjakova was by no means done for the day as in the final she again showed her tachi waza prowess this time throwing within a minute Anastasia KONKINA (RUS) with o goshi for ippon and the gold medal.
When asked for her thoughts on finally having won a World Tour grand slam medal, Gjakova said,
"I always felt that I could do this and it is a real relief as the last few tournaments I have not been on the podium. Perhaps we are only three here [Krasniqi, Kelmendi] but the team feels strong and I am glad to be the one to raise the flag today."
In the – 57kg there were bronze medals for Priscila GNETO (FRA) and Timna NELSON LEVY (ISR).
In the final of the -48kg category Distria KRASNIQI (KOS) took the silver medal losing out to former world champion MUNKHBAT Urantsetseg (MGL).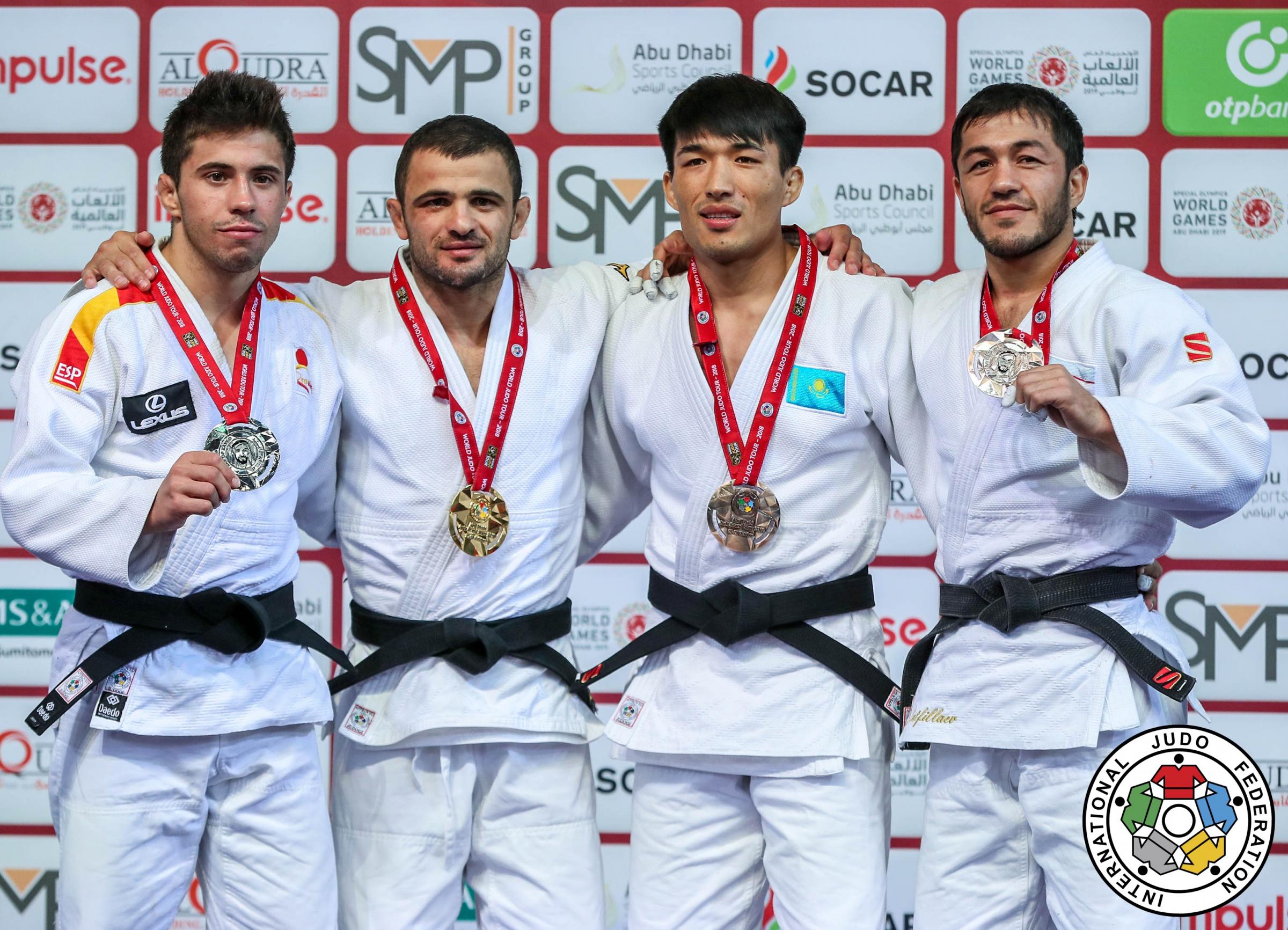 Podium -60 kg 1. PAPINASHVILI, Amiran (GEO) 2. GARRIGOS, Francisco (ESP) 3. KYRGYZBAYEV, Gusman (KAZ) 3. LUTFILLAEV, Sharafuddin (UZB)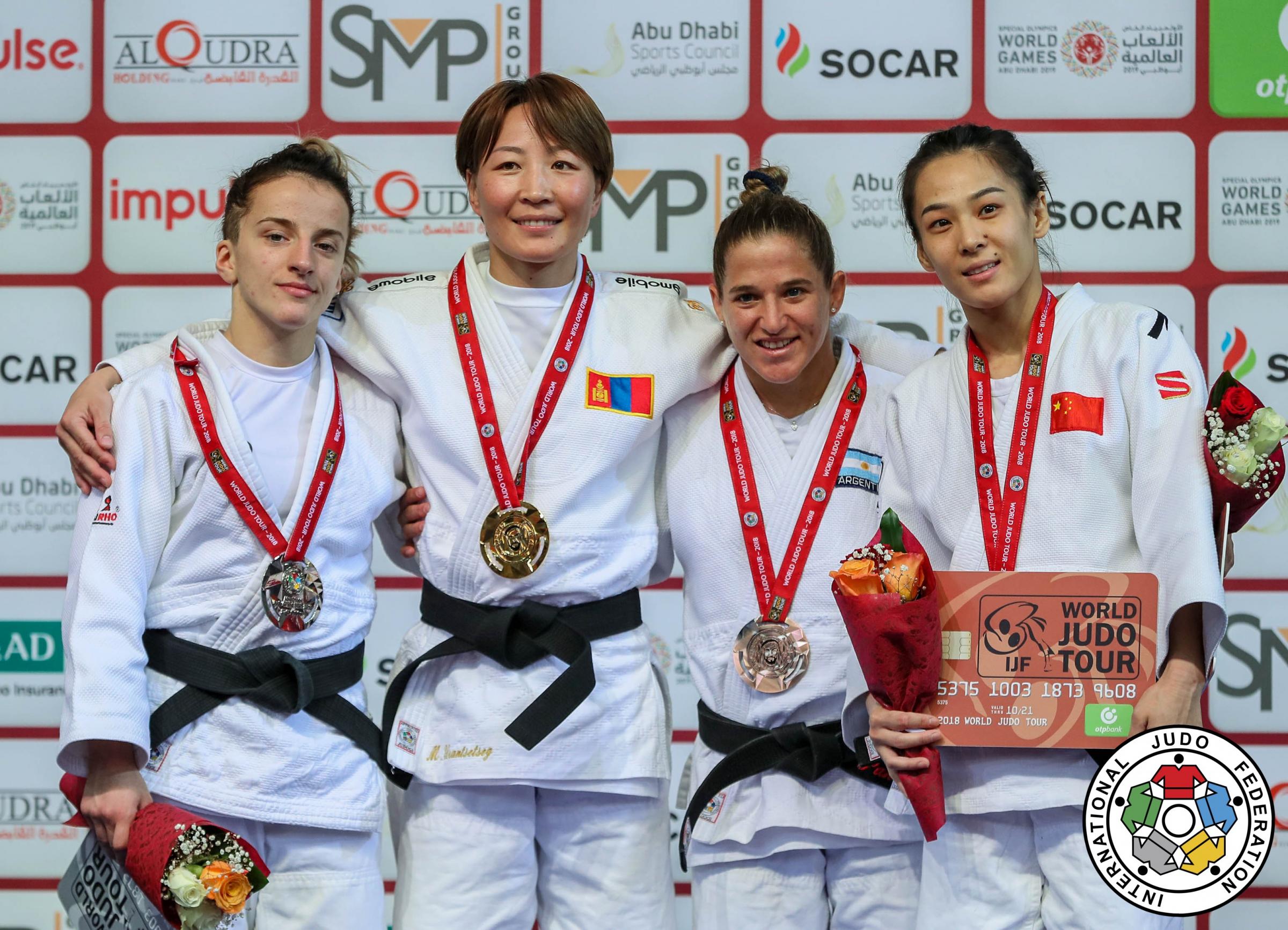 Podium -48 kg 1. MUNKHBAT, Urantsetseg (MGL) 2. KRASNIQI, Distria (KOS) 3. PARETO, Paula (ARG) 3. LI, Yanan (CHN)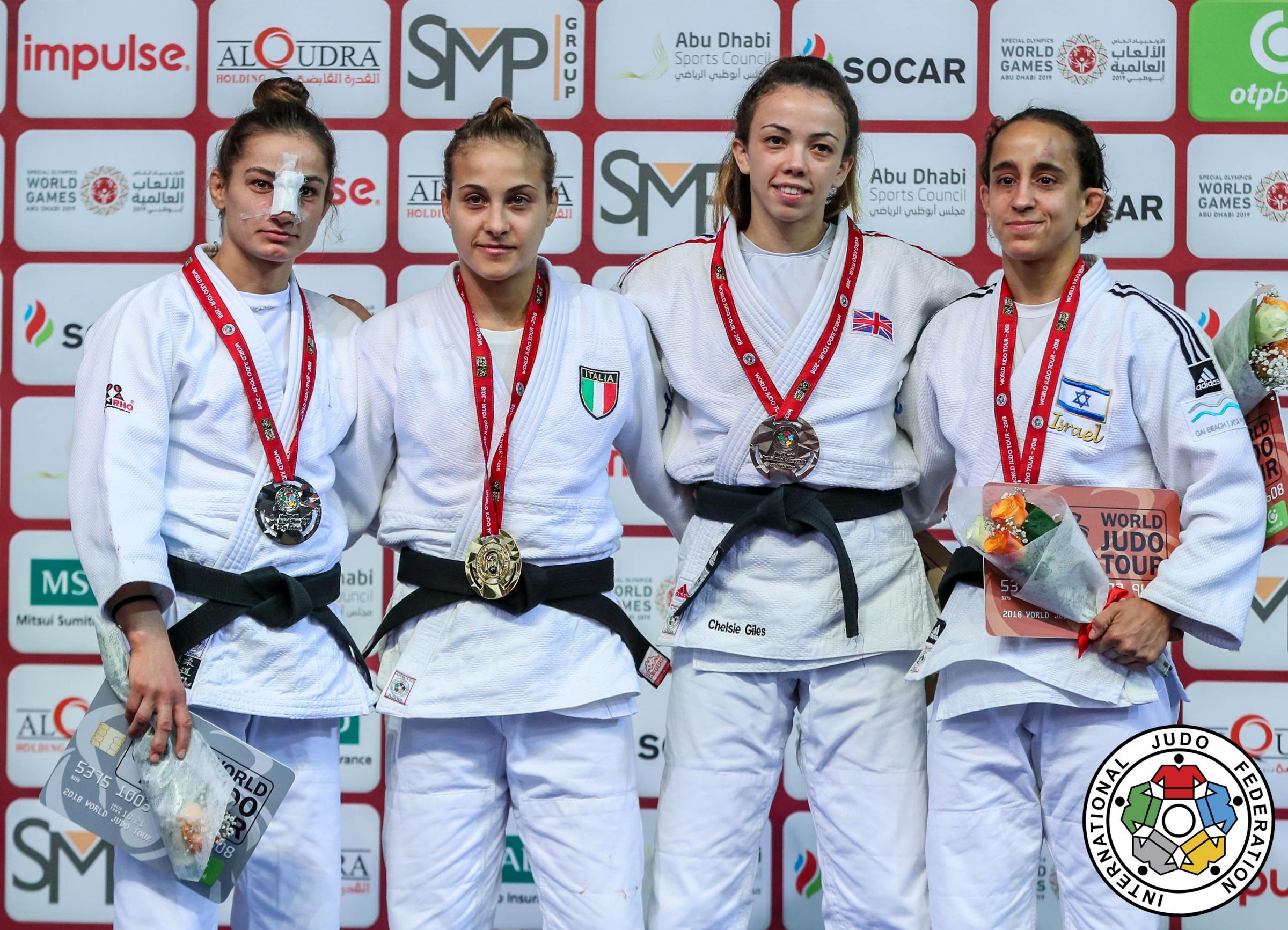 Podium -52 kg 1. GIUFFRIDA, Odette (ITA) 2. KELMENDI, Majlinda (KOS) 3. GILES, Chelsie (GBR) 3. COHEN, Gili (ISR)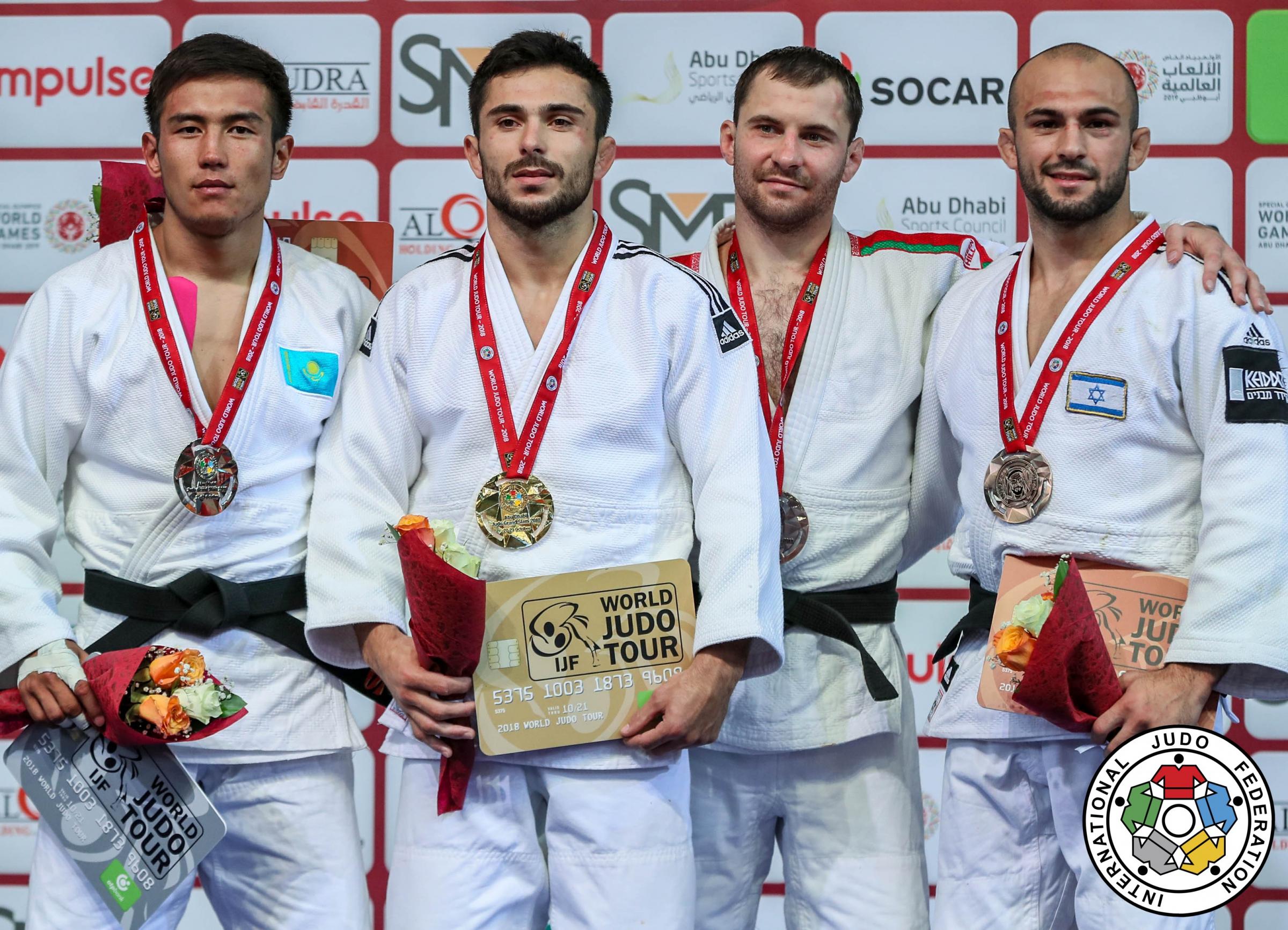 Podium -66 kg 1. MARGVELASHVILI, Vazha (GEO) 2. SERIKZHANOV, Yerlan (KAZ) 3. SHERSHAN, Dzmitry (BLR) 3. SHMAILOV, Baruch (ISR) 5.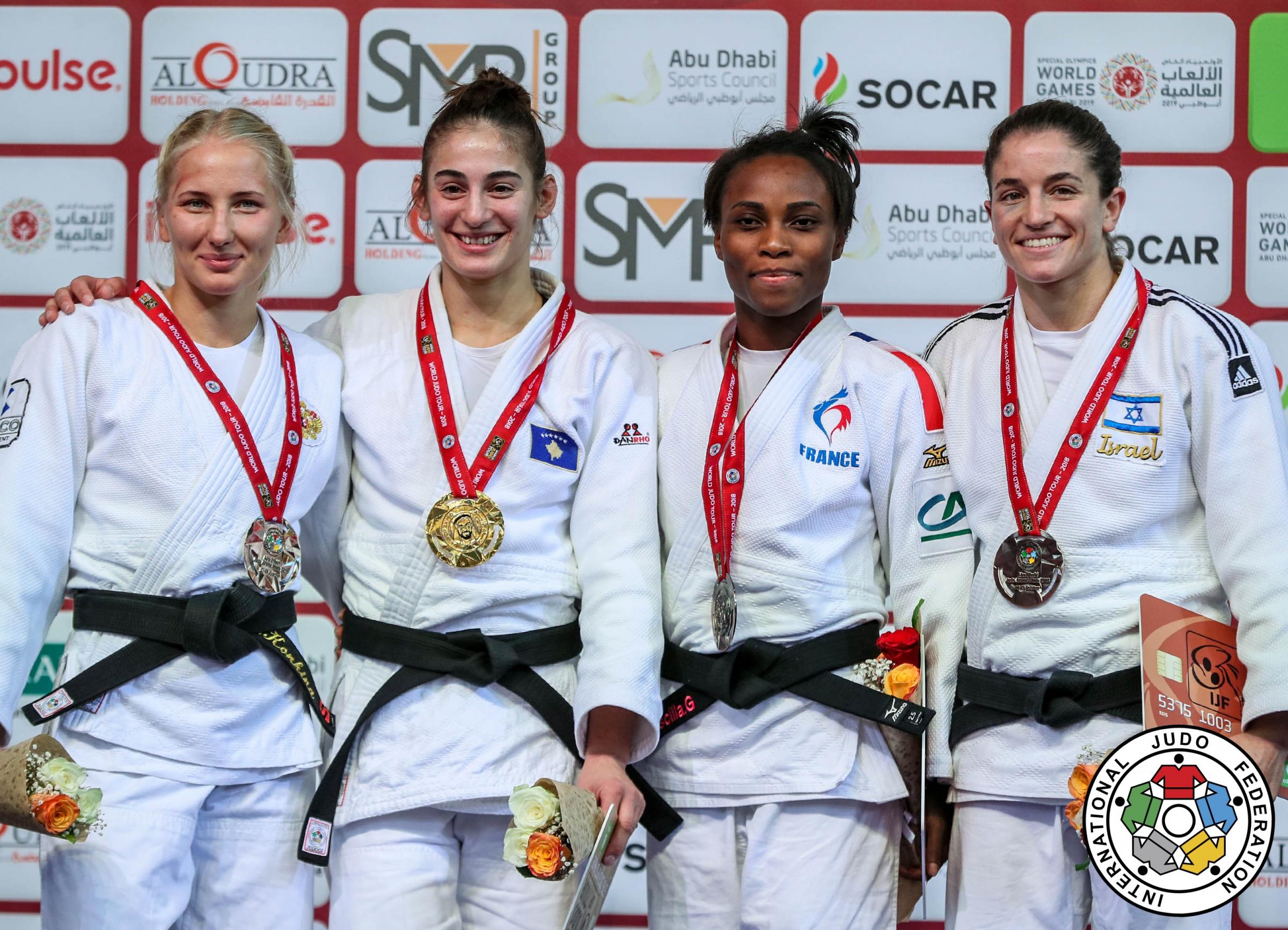 Podium -57 kg 1. GJAKOVA, Nora (KOS) 2. KONKINA, Anastasiia (RUS) 3. GNETO, Priscilla (FRA) 3. NELSON LEVY, Timna (ISR)
In the -52kg category the gold medal went to Odette GIUFFRIDA (ITA), when current Olympic champion Majlinda KELMENDI (KOS) was forced to retire due to an injury. There were bronze medals too for Gili COHEN (ISR) and Chelsie GILES (GBR).
In the -60kg category Amiran PAPINASHVILI (GEO) won the gold medal over Francisco GARRIGOS (ESP).
In the -66kg category there was a first ever grand slam gold medal for Vazha MARGELASHVILI (GEO). There were bronze medals too for Dzimitri SHERSHAN (BLR) and Baruch SHMAILOV (ISR).
---