There have been many surprises on the final day of the European Judo Championships in Sofia. Romane DICKO (FRA) is the only top seed to have made it in to the final, and while we see the big names and favourites losing out, we see the new generation pushing through.
Both Dicko and Raz HERSHKO (ISR) were unstoppable in their preliminary contests There is pressure for Dicko, high expectations as the top seed and her reputation, and now Hershko is really on the chase to dethrone the French woman.
Alina BOEHM (GER) defeated Natalie POWELL (GBR) in her quarter final and then faced Alice BELLANDI (ITA) in order to get in to final. The 23 year-old -70kg athlete was a successful junior, with a world championships silver in 2018 before medalling in senior European cup and open events. In 2021 she took her first IJF Tour medal in the Abu Dhabi Grand Slam and now she finds herself in a senior European final. She has demonstrated her abilities but now has to compete with Guusje STEENHUIS (NED).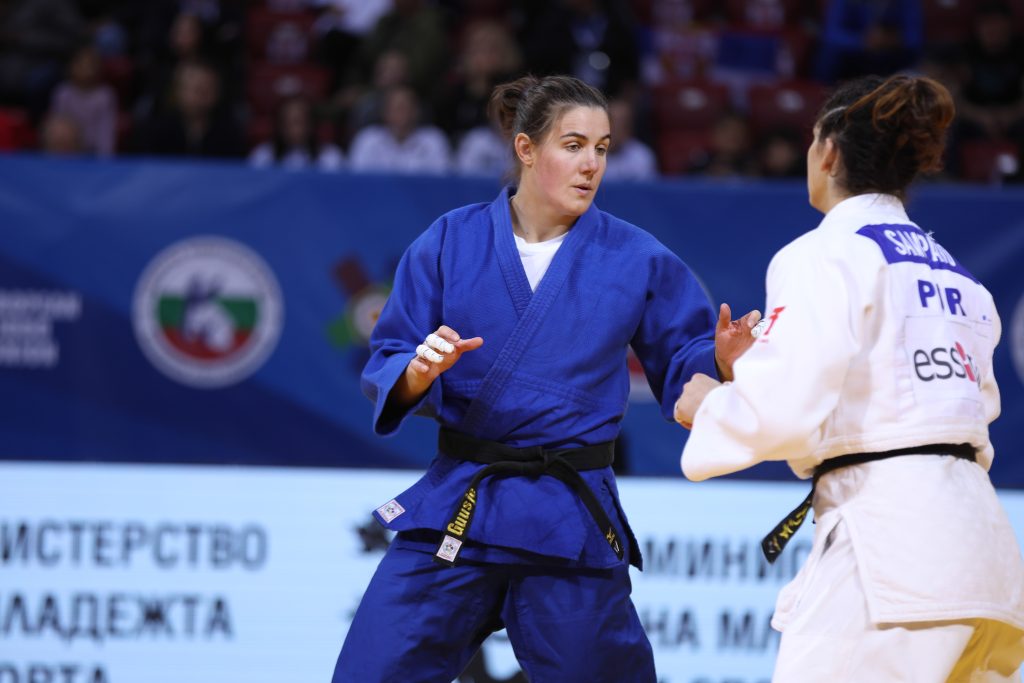 Despite the Dutch athletes' extensive experience and record, she is yet to take a European title, and this will be her fifth final since 2016. There will be an unmatched hunger for this gold and the Dutch will be looking to Steenhuis as one of the three chances for a gold.
Their other two hopes come from Michael KORREL and Jur SPIJKERS in the -100kg and +100kg categories respectively, neither have been in a senior European final before today in spite of their other accolades. It was a bittersweet win for Korrel in the semi final as he faced team mate Simeon CATHARINA, but for Spijkers, big celebrations were had as he defeated number one seed and Olympic silver medallist, Guram TUSHISHVILI (GEO). Rivalling Spijkers in the +100kg category is surprise, Johannes FREY (GER). For Korrel, it is a huge surprise as Piotr KUCZERA (POL) has been taking out all of the big names today.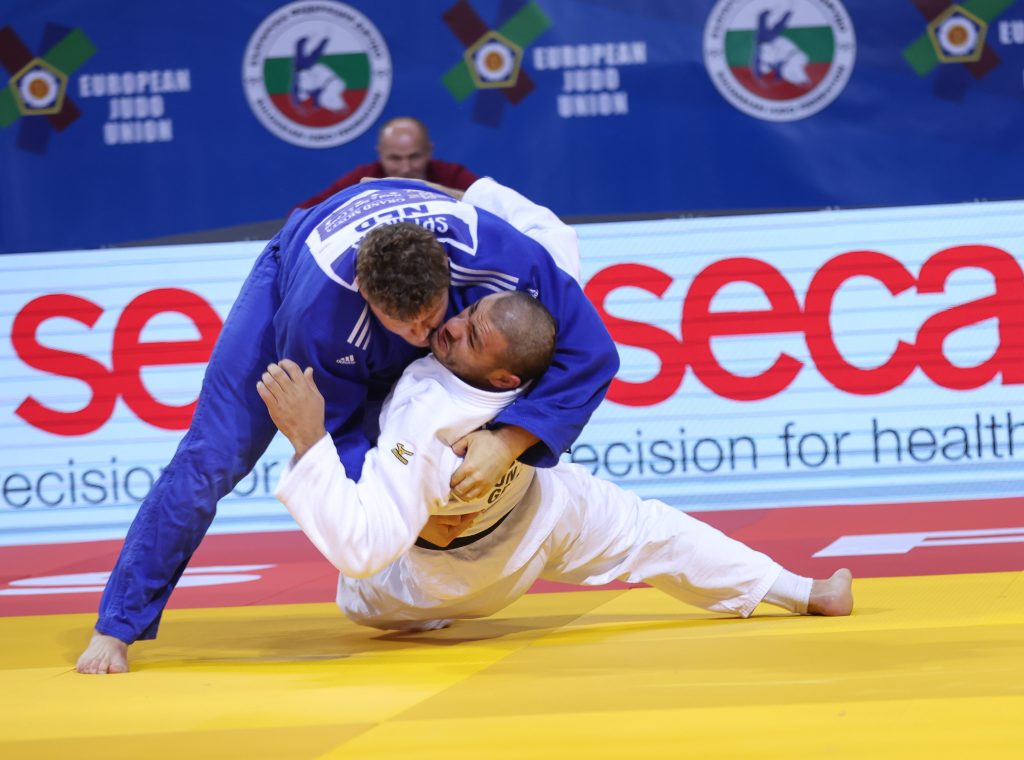 Kicking off Kuczera's operation today was the downfall of double world champion, Jorge FONSECA (POR). The arena was in an uproar of celebration as he completely changed the predictions for the -100kg category. Next in his line up was the -90kg double world champion, Nikoloz SHERAZADISHVILI (ESP) and yet again we witnessed the demise of a champion and favourite. Daniel EICH (SUI) had also made a splash with his wins against Aleksandar KUKOLJ (SRB) and Varlam LIPARTELIANI (GEO) in the final seconds. He tried his best in the semi final but ultimately, Kuczera will fight for gold.
It seemed as though all of the Georgian hopefuls were out, but Luka MAISURADZE will be leading the charge in the -90kg final. Even in the absence of their Olympic champion Lasha BEKAURI, they have an arsenal of athletes at their disposal. A win against TOTH Krisztian (HUN) in the semi final saw him get prepared for an unlikely opponent, Darko BRASNJOVIC (SRB). The assumption would have been that Nemanja MAJDOV was the Serbian favourite in this category, but not today. Beating one of the top seeds, Mihael ZGANK (TUR), Brasnjovic was always on the offence and always looking for the positive win. With the reaction of the crowd, you'd have thought we were in Serbia, not Sofia. There was great appreciation for this youngsters success.
Judoka
Author: Thea Cowen
---