Though Distria KRASNIQI (KOS) took player of the day title along with her third Masters title yesterday in the -48kg category, the performances by European athletes and especially those that medalled were a testament to their dedication after almost a year of limited training.
It was a tough first day of the IJF Masters which saw the European Champions in each category leave the competition in the early rounds. Instead we saw the consistently successful World silver medallist Amandine BUCHARD (FRA) top the podium in the -52kg category.
Buchard came back from the period of no judo and took gold in the Budapest Grand Slam and has since remained top of the pack, the only other European aside from Krasniqi to take the gold medal on day one.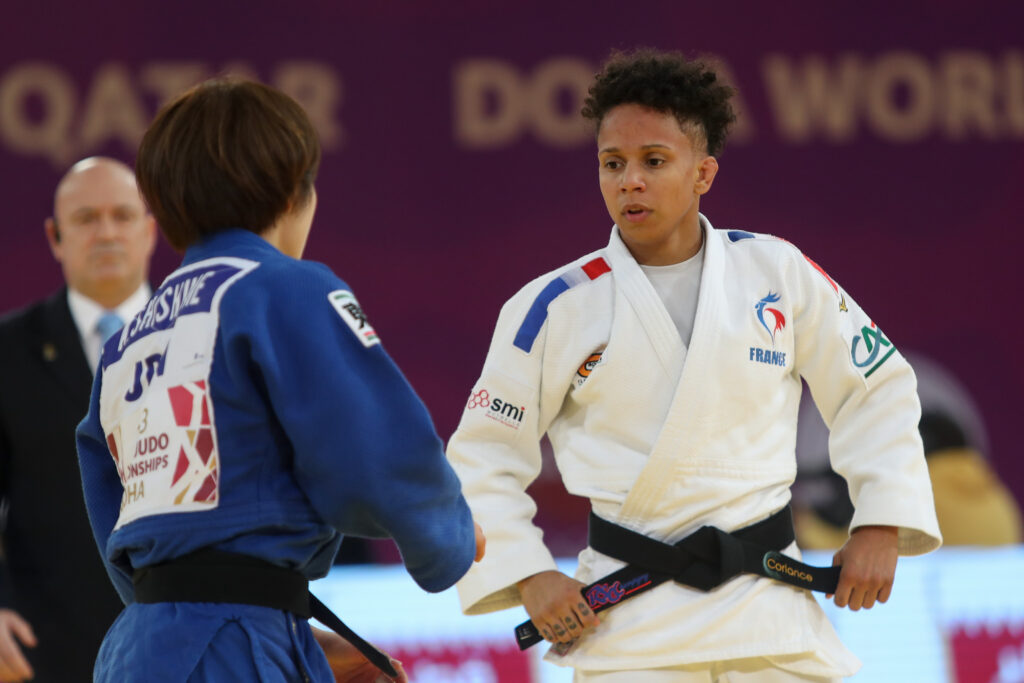 The final saw Buchard come up against current World Champion, SHISHIME Ai (JPN) who, in 2019 caused the Frenchwoman great heartache in both the World Championships and the 2019 edition of the Masters event in Qingdao. There was simply no stopping the #1 in the WRL as she stepped in to 2021 with purpose, the Olympic Games in Tokyo the big goal, and evened the head to head against her Japanese opponent.
Preliminary rounds saw Buchard face the current Olympic Champion, Majlinda KELMENDI (KOS) in the semi final, arguably her first real obstacle on her way to the gold medal. A long contest which drudged in to golden score, not an attractive contest for either athlete which only saw an accumulation of shidos until Kelmendi was eliminated.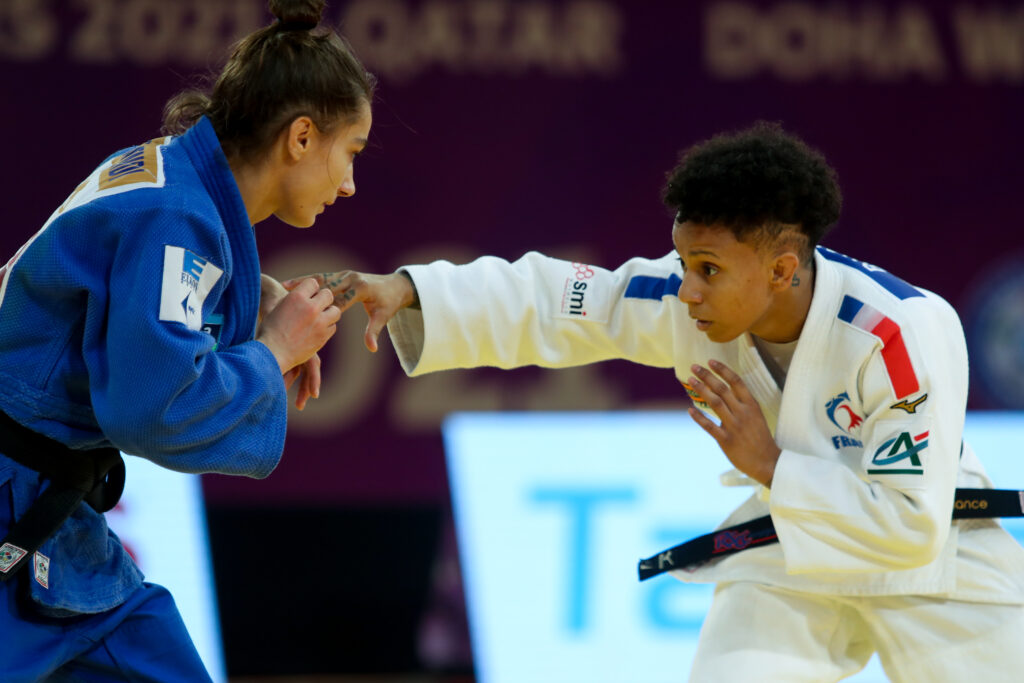 However it was done, it was won, Buchard proved her number one world status and accepted the gold medal at the first competition of 2021.
Kelmendi did go on to take bronze along with another French entry, Astride GNETO. The -52kg category wasn't the only one where France saw success as Sarah Leonie CYSIQUE secured a strong silver in -57kg, with fellow European, Nora GJAKOVA (KOS) taking one of the two bronze medals available.
In the men's categories, Europe claimed five of the eight available medals. In the -60kg category, Albert OGUZOV (RUS) and Tornike TSJAKADOEA (NED) took bronze, and then in the -66kg weight class, an impressive performance from Baruch SHMAILOV (ISR) put him in second place, followed by Vazha MARGVELASHVILI (GEO) and Aram GRIGORYAN (RUS) in third.
-60kg Medallists (L-R);YANG Yung Wei (TPE), KIM Won Jin (KOR), TSJAKADOEA Tornike (NED), OGUZOV Albert (RUS)
-52kg Medallists (L-R); SHISHIME Ai (JPN), BUCHARD Amandine (FRA), GNETO Astride (FRA), KELMENDI Majlinda (KOS)
-66kg Medallists (L-R); SHMAILOV Baruch (ISR), AN Baul (KOR), GRIGORYAN Aram (RUS), MARGVELASHVILI Vazha (GEO)
-57kg Medallists (L-R); CYSIQUE Sarah Leonie (FRA), YOSHIDA Tsukasa (JPN), GJAKOVA Nora (KOS), KLIMKAIT Jessica (CAN)
Judoka
Author: Thea Cowen
---