This weekend Spain will welcome athletes from five continents to the Malaga European Open 2021.
An impressive 421 competitors are inscribed in the event from junior level who we have seen on the podium at the European and world championships this year as well as Olympians and most recently Paris Grand Slam medallists.
A couple of highlights on the list are Portuguese entries, Barbara TIMO and Anri EGUTIDZE. Both have changed their weight categories in this new cycle with Timo moving down in the -63kg weight and Egutidze in to the -90kg. So far so good as Timo became champion of the Paris Grand Slam and Egutidze took bronze. Still finding their feet in their new categories it will be interesting to see how the younger generation takes them on as we approach a new cycle. 
Barbara TIMO © Gabriela Sabau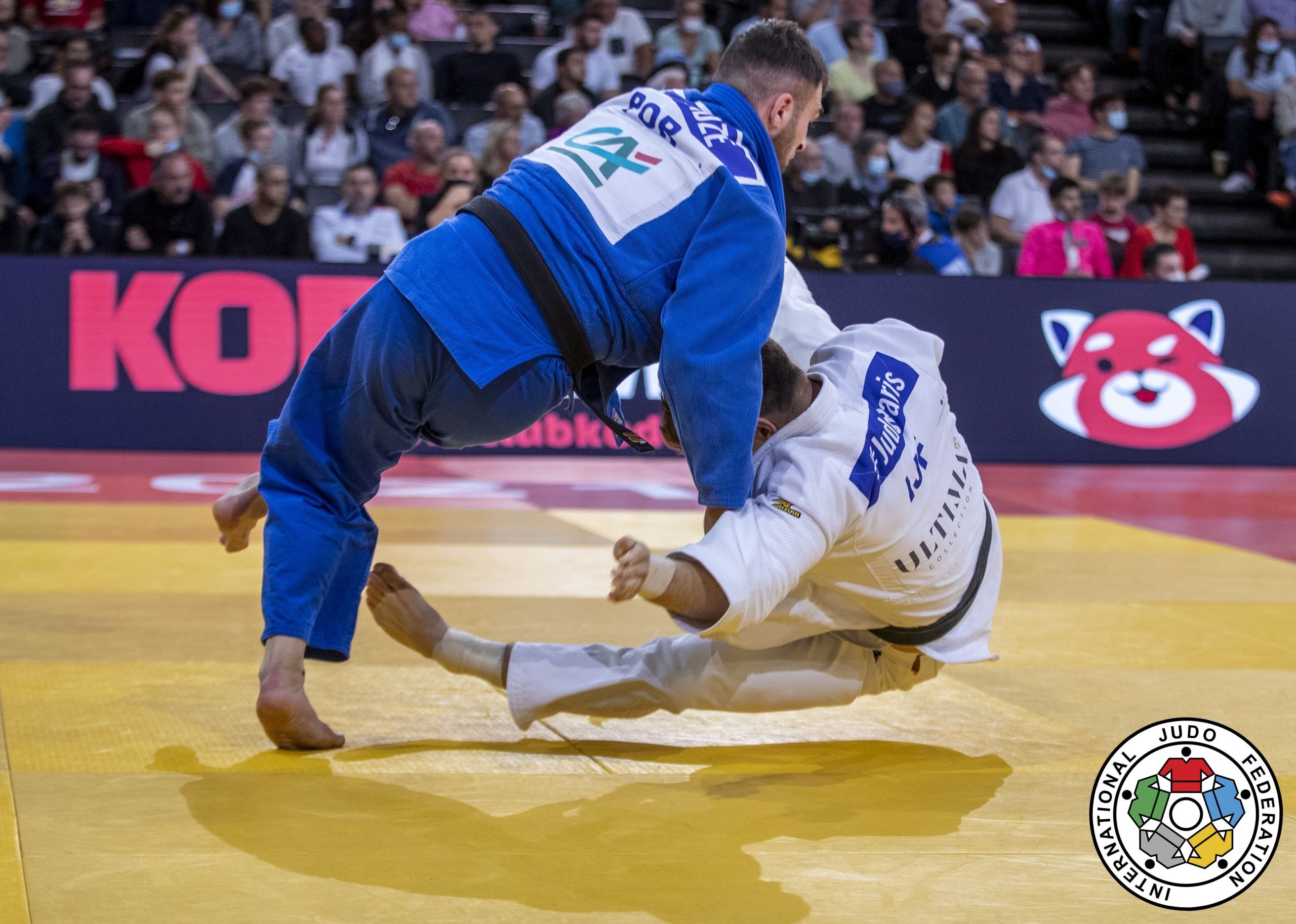 Anri EGUTIDZE © Gabriela Sabau
Though Italy, Great Britain and Portugal are sending teams of 40 athletes, it is no match for the 80 Spanish entries including Cristina CABANA PEREZ (-63kg), Laura VAZQUEZ FERNANDEZ (-63kg), Ai TSUNODA ROUSTANT (-70kg), David GARCIA TORNE (-66kg), Jose Maria MENDIOLA IZQUIETA (-81kg) and Alfonso URQUIZA SOLANA (-81kg).
As well as the athletes, the referees will be under assessment for their IJF-A referee examination, so it will be a very important two days for almost all in the arena.
Both days will commence at 09:00 and the action as well as the draw and contest order can be found at live.ijf.org. 
Author: Thea Cowen
---