Author: Gino Gianmarco Stefanel
The European Cup Junior in Lignano Sabbiadoro ended with an Italy victory, stepping on the top of the podium six times. 
Heads of delegation Salvatore Ferro and Vito Zocco were satisfied of the national team:
The successes achieved in these two days of competition give hope for the future of the season that has just begun.
But there was more besides the Lignano European Cup. 
Of particular note was the victory of Slovenian female athlete Kaja Schuster, who finished the match at the same time as her compatriot Nika Koren, who obtained the bronze medal. The two crossed paths as they exited the competition area and then embraced their coach just outside the tatami.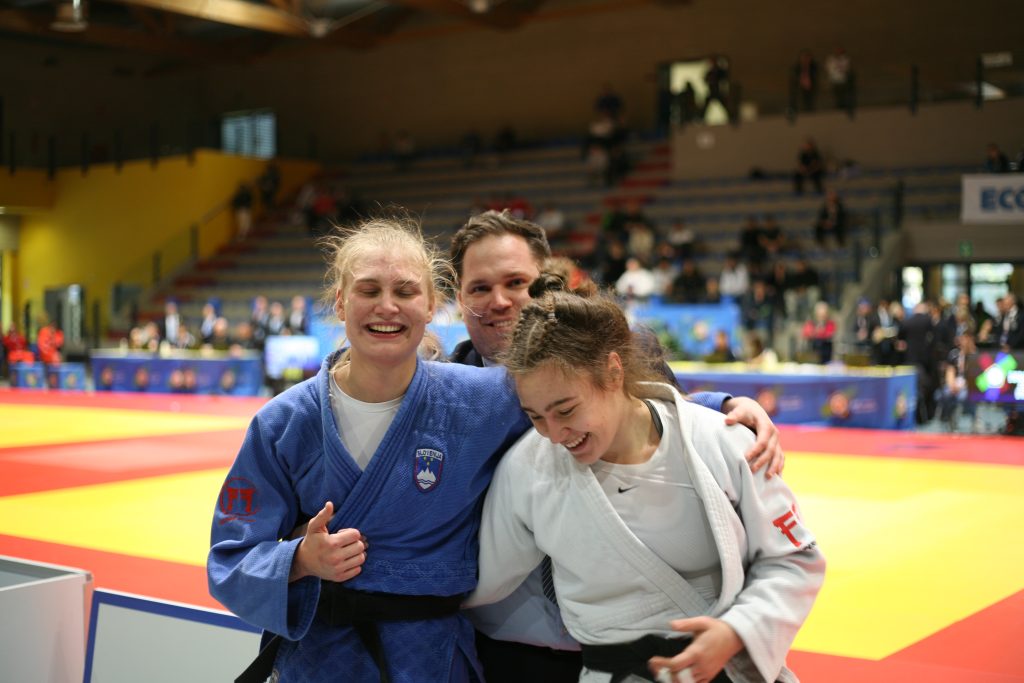 Kaja won five matches to reach the gold. In the preliminary rounds, she defeated Scherrenberg (Ned), Autiero (Ita) and Zarybnicka (Cze).
Normally the first match of the competition is the hardest for me, but today I think it was my third one, because I was with a Czech girl third in the world ranking, so I was very proud to have beaten her. 
In the semi-final, Kaja defeated Croatia's Kulic, while she fought against Georgian Gulbani in the final round.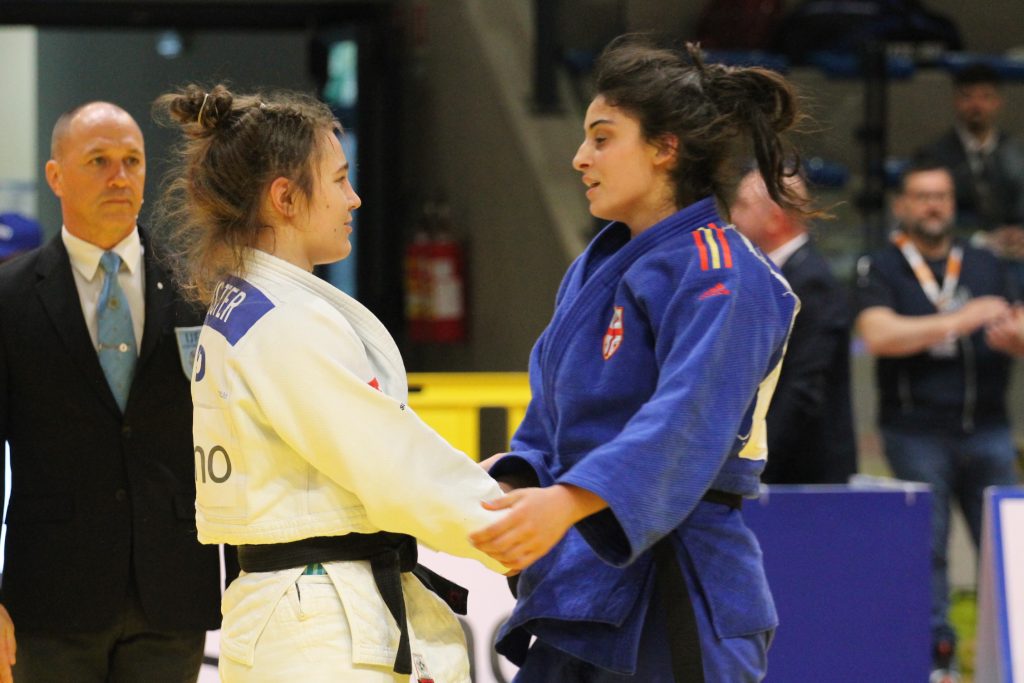 It's a great start of the year and we're having a lot of other competitions.
Also Zanet Michaelidou, an athlete from the Cyprus national team, had a good story. Her competition started against Italy's Cinzia Caponetto.
The most difficult match was the first one because I was too nervous and anxious, the other girl was winning by waza-ari and I had to recover somehow. In the end I succeeded, and I'm happy.
Zanet then beat Esth Kleinlugtenbelt in the semi-final and Irene Hesling, both from the Netherlands, in the final.
This is not my first time participating, I had already been to Lignano last year. The arena is always very nice. Last year I gained bronze medal, I was satisfied, but this year I made gold and I am even more happy.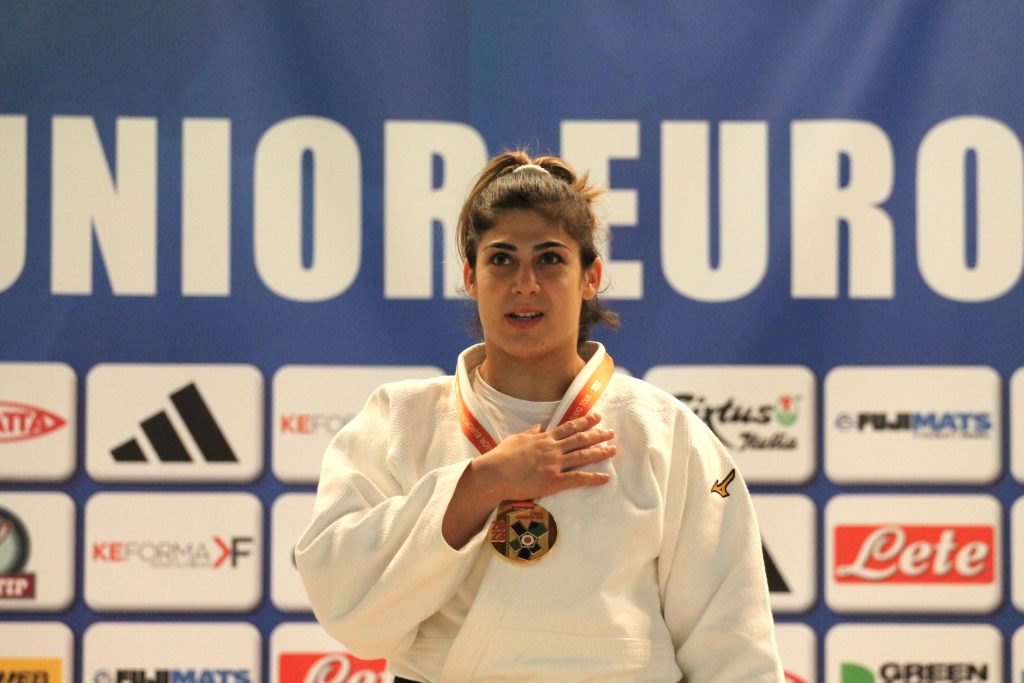 Today starts the training camp.
Judoka
Author: EJU Media
---