In the midst of the Junior World Judo Championships in Olbia, where we saw incredible performances from our junior athletes, in St Avold, Vitaly Makarov was delivering a seminar to help coaches in their mission to provide young athletes with the tools they need to be successful judoka of the future.
The 'Improve Your Club' seminar was held over the weekend and aims to provide coaches with the fundamentals and basics of judo and movement to ensure that their young athletes have a solid base to improve upon. As restrictions lift it was refreshing to have so many coaches together and communicating in a way that has been missed – without masks.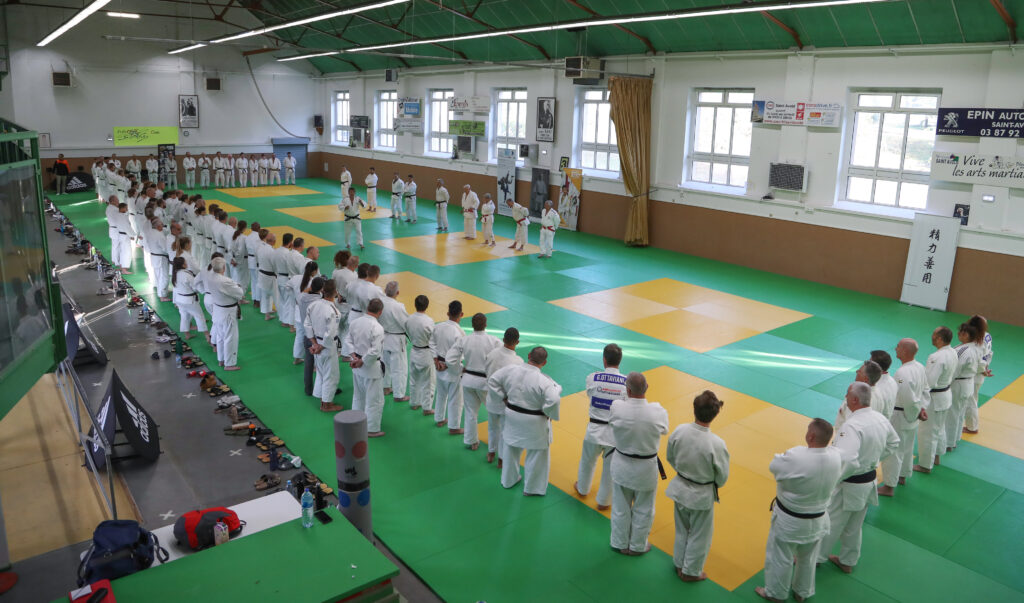 Vitaly was also pleased to be here in light of the pandemic.
It's a nice feeling because the situation with the corona virus was really tough in the world. Now we can have the opportunity to be together with many coaches, to talk about judo, and find a good way to decide about things, correctly or not. It is a fantastic feeling and I'm really happy to be here and so many coaches pay attention to what I show and I propose to them the good judo, and that judo is not just sport but it is our life. Fortunately we can do this seminar and I am very happy.
Another former judoka, Sebastien Girardey was thankful to have these seminars available once again and being delivered to a large group of eager coaches. 
This kind of seminar is very important for us because for our judo teachers, they understand what kind of fundamentals are important, the judo basics, to grow up in our clubs and Vitaly explained all day long what is most important to practice in current judo.

Vitaly Makarov is a very famous judo player and very good coach also, for us I think it is a big advantage because he knows every type of judo and he has great experience in judo practice. That's why when he talks about judo he talks the real judo. The judo from the basic, to the judo of the competitor. It is so important that the exercises we learn and we do in our clubs are exercises that is close to competition judo, but not to have that as the only focus.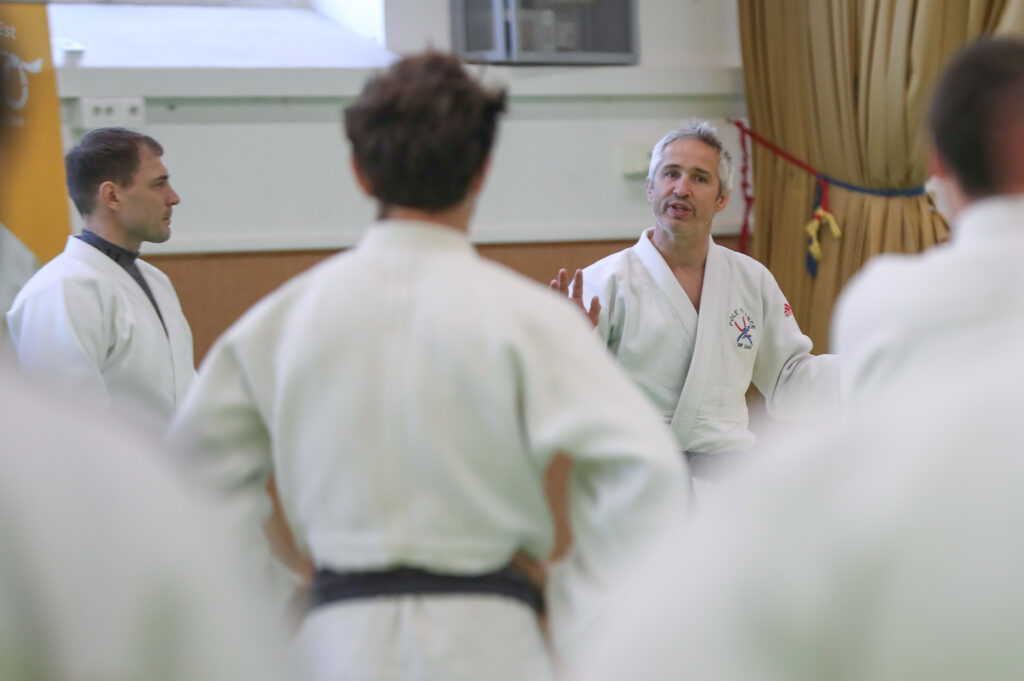 Continuing to explain the purpose of having these seminars across Europe in order to improve all of the athletes and coaches in the European Judo Union, Vitaly goes on to make the point that this is aimed at younger judoka but can be used by all.
We talk in this seminar about the fundamentals for coaching children or judoka who like judo and also for coaches, but it can also be good for high level athletes because movement is a very important part of judo and and we will speak about that, showing the movement and direction. Also I speak about specific techniques, uchi mata, the exercises to do to improve this, flexibility and understanding the structure of technique.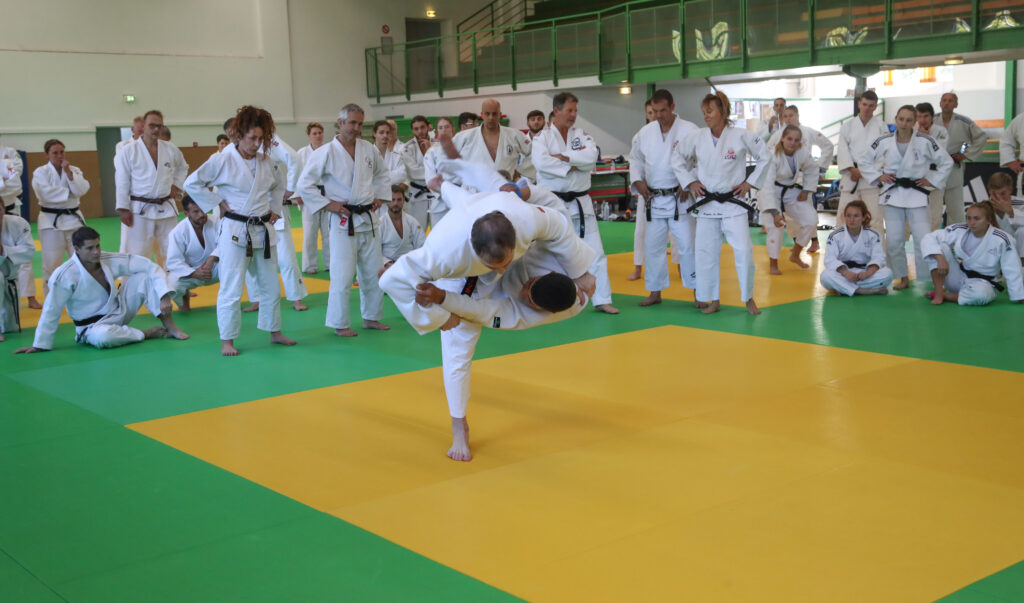 Vitaly reflects over the success of the seminar and why he looks forward to more in the near future.
The best compliment for me is to see the people practicing what I propose and finding success with it. I am really happy and impressed about the level of coaches here, it is great for me and I'm happy to continue to do these seminars. I am not here to tell coaches it is the only way but to give them what I have learned, my experiences, my knowledge and hope that they can use it, that we can use it for discussion so that we can find the way together and go in the right direction.
Author: Thea Cowen
---