Already the first wave of junior European titles have been claimed in Prague, Czech Republic on day one of the championships.
-48kg
France already took the two bronze medals available, and the final head to head was an all-Türkiye affair. Competing against a team mate in any contest is difficult, but a European championship final is a whole different level but both Merve AZAK and Sila ERSIN went all in during the contest, always on the attack. Eventually, it went in to golden score, and at 3:42, Ersin took a deep grip over the back and attempted a pick up but was countered by Azak with some controlling te waza to cinch the junior title.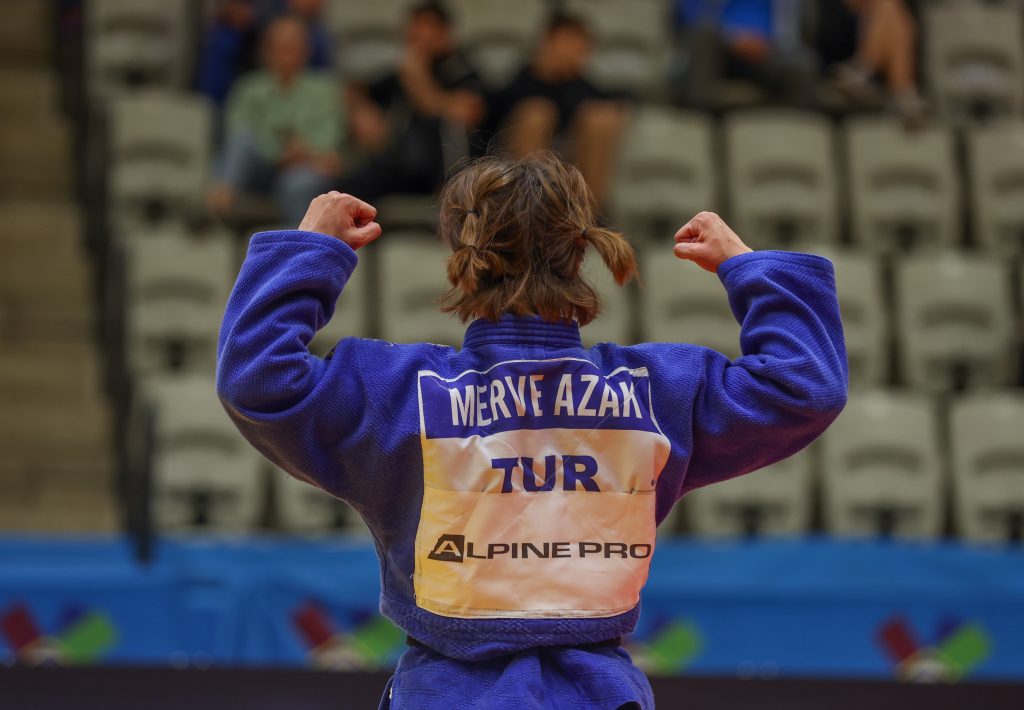 -60kg
This was a final for the books. Both Turan BAYRAMOV (AZE) and Ksawery IGNASIAK (POL) had given blinding performances throughout the day and was set to be a great head to head. Throughout the day, Bayramov had successfully executed his strong sode tsuri komi goshi, and attempted it in this final, initially awarded waza ari and transitioned immediately in to ne waza for the win. Unfortunately, it was assessed by the referee commission and it was decided that he had thrown directly over his neck and so was disqualified. It was a devastating end to the day for Bayramov but in the end, the title went to Ignasiak.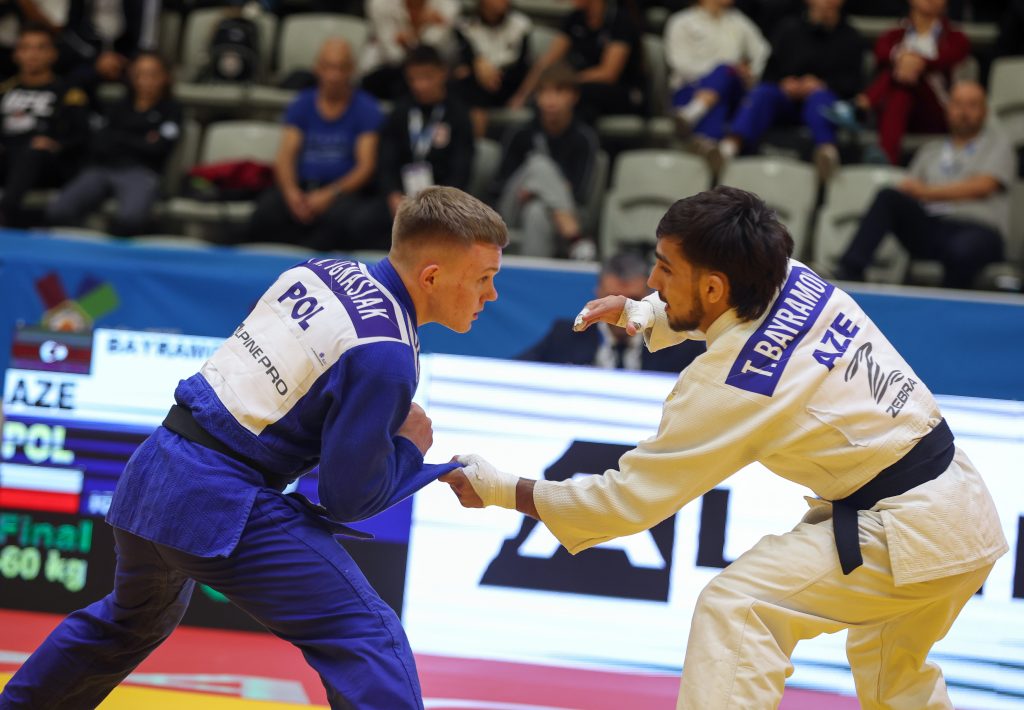 -52kg
Incredibly, a score was put on the board by Pihla SALONEN (FIN) in the first nine seconds of the -52kg final against Chloe DEVICTOR (FRA). She remained in control of the contests and eventually was awarded the junior title after applying a swift shime waza. It was a sensational day for Salonen, each of her contests were won in superb fashion, and notably even when she in the lead, she did not turn to a tactical game but carried on the offence, ending her semi final in the final seconds with a devastating ura nage.
-66kg
Number one seed, Muhammed DEMIREL (TUR) faced Aleko KASRADZE (GEO) for the -66kg title. Kasradze was a surprise finalist coming in to the tournament unseeded and with only a single result from this year in a junior cup event but he started well in the final, scoring with o uchi gari. The pair adapted and attacked low to the ground, Demirel was next to score with uchi mata. It was almost another score for the Georgian with ko uchi gari but it was anticipated and Demirel used the momentum to counter for the win.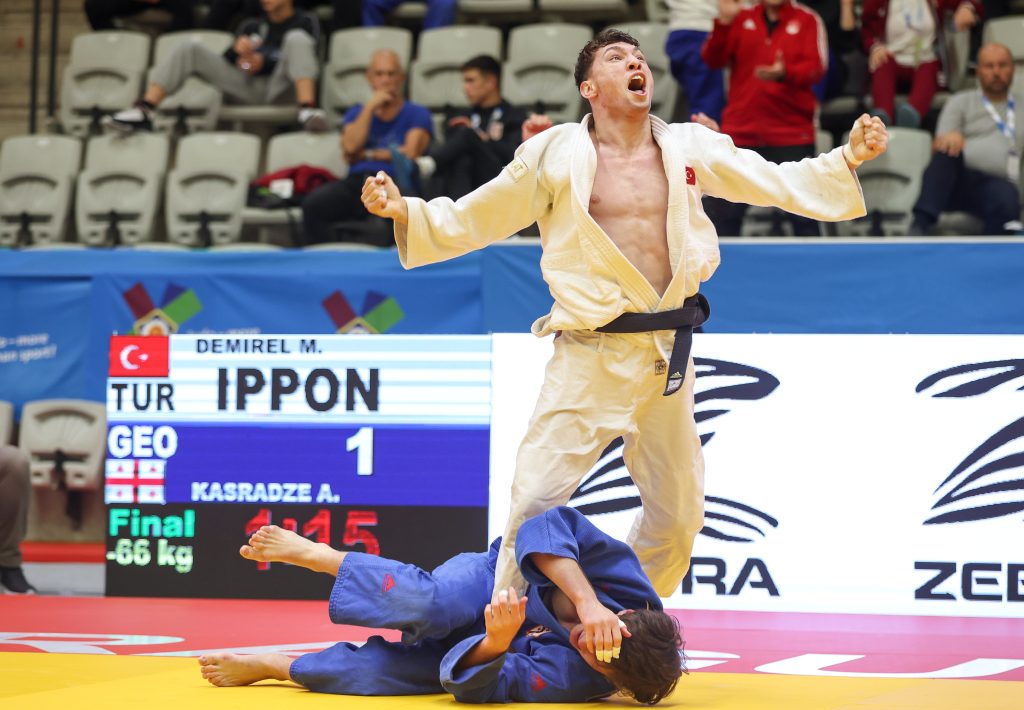 -57kg
For Julie BEURSKENS (NED), today could not have been better. Not long ago during the European Youth Olympic Festival we watched her battle her way to the final and finish with a silver medal, but today she went one better to become the champion. Today she took on Marta GARCIA MARTIN (ESP) and took the first medal for the Dutch team this week.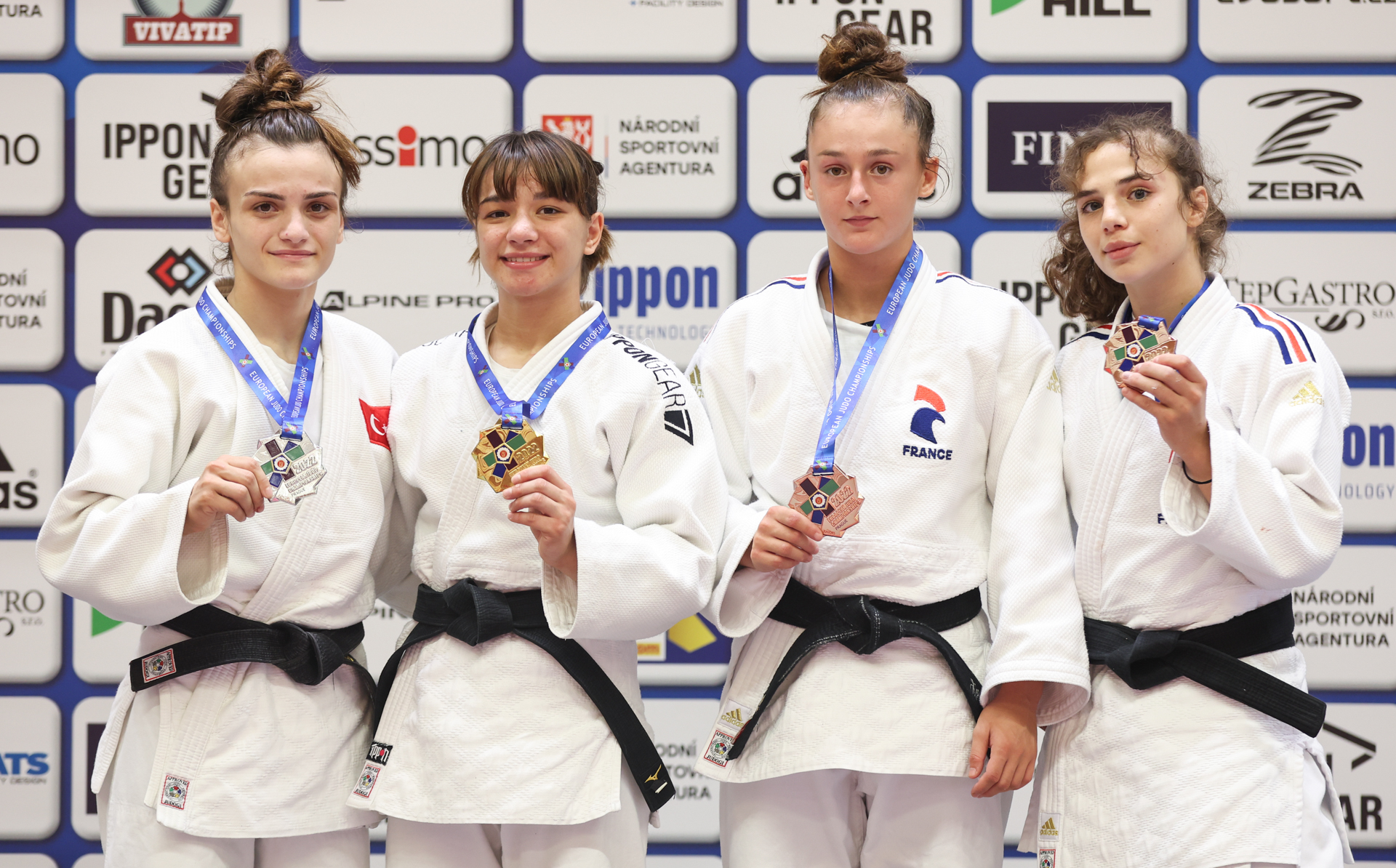 -48kg Medallists 🥇AZAK Merve 🇹🇷 🥈ERSIN Sila 🇹🇷 🥉BERES Lea 🇫🇷 🥉CUQ Pauline 🇫🇷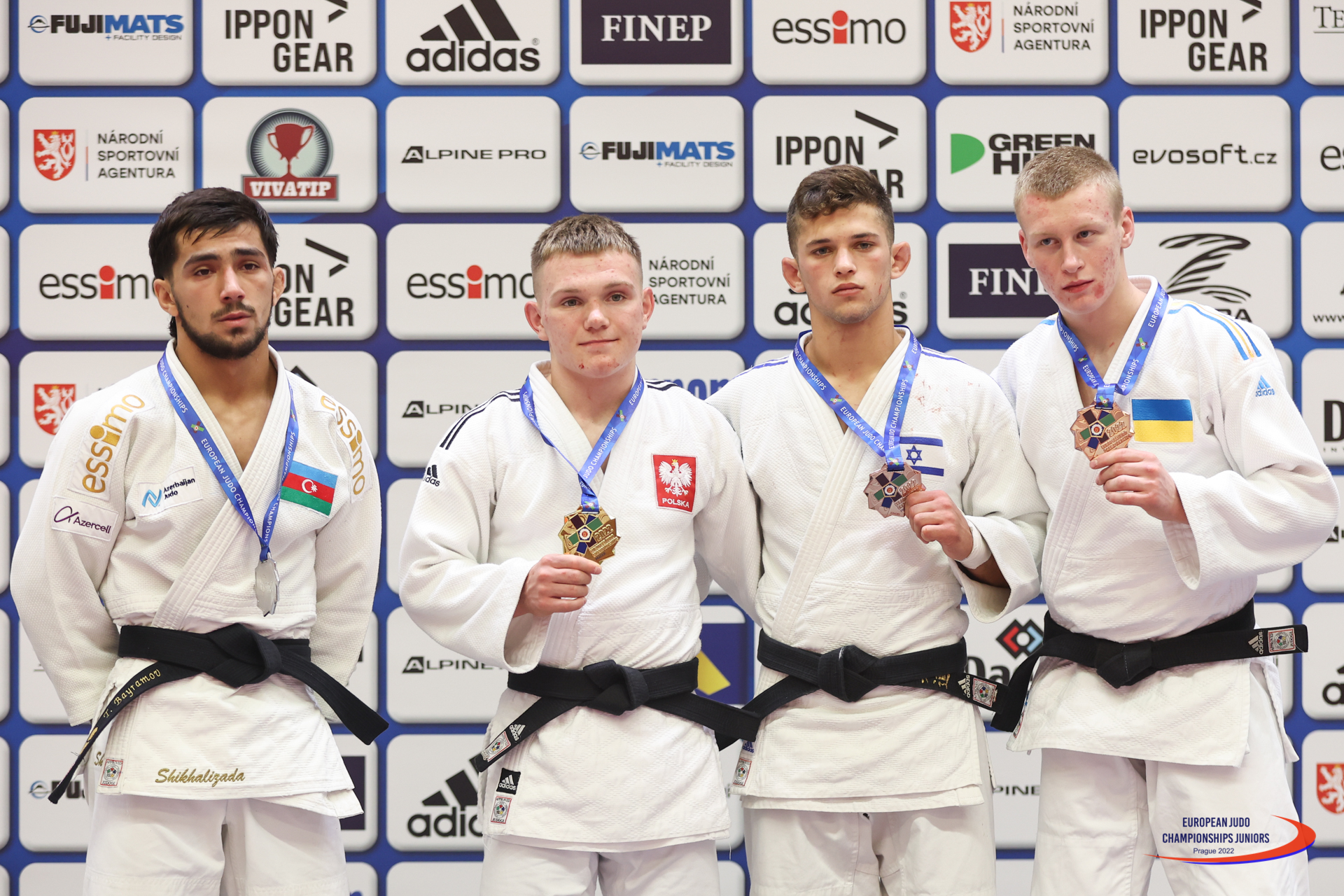 -60kg Medallists 🥇IGNASIAK Ksawery 🇵🇱 🥈BAYRAMOV Turan 🇦🇿 🥉WOLCZAK Yam 🇮🇱 🥉VISKOV Nazar 🇺🇦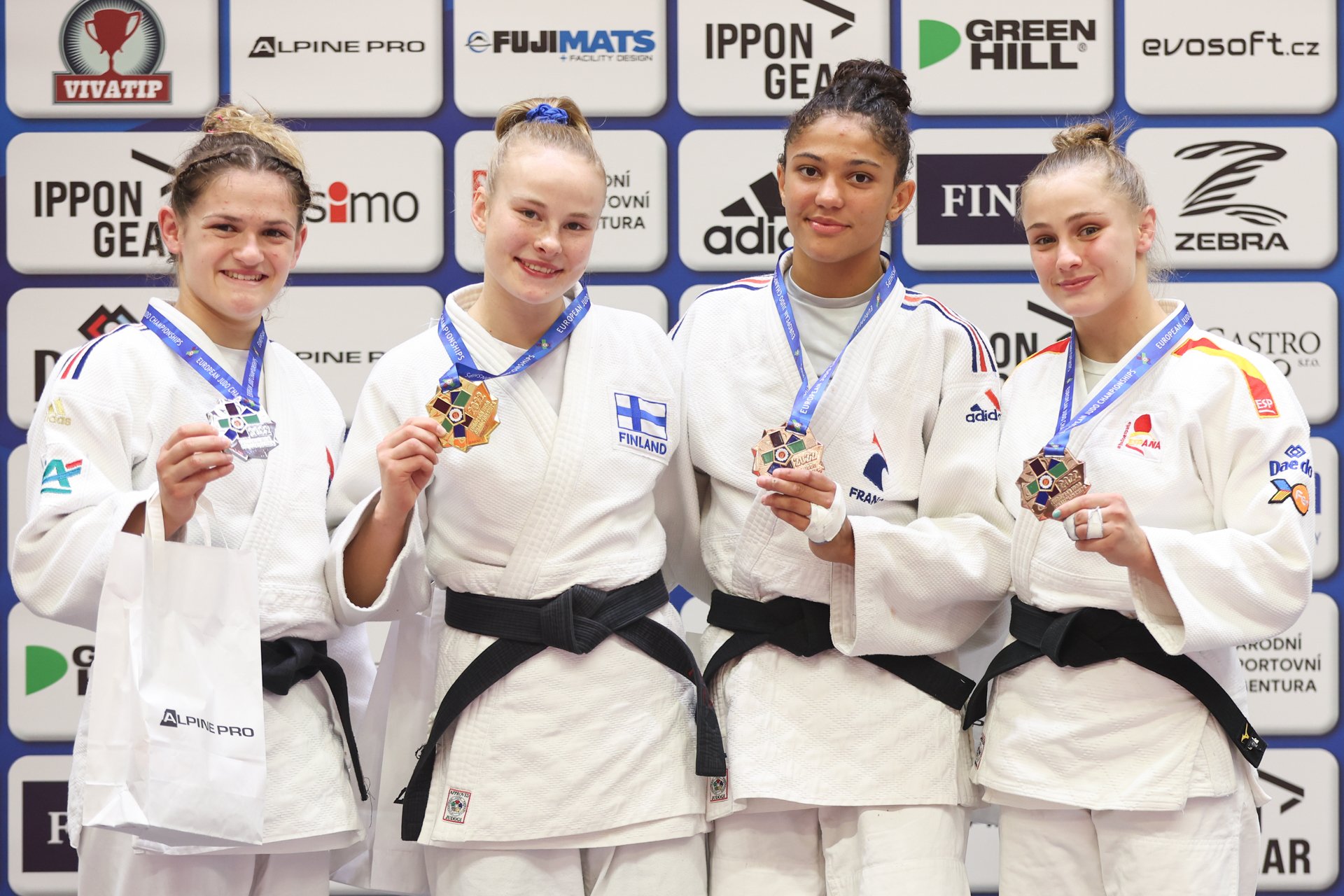 -52kg Medallists 🥇SALONEN Pihla 🇫🇮 🥈DEVICTOR Chloe 🇫🇷 🥉DE CARVALHO Alya 🇫🇷 🥉CASTELLO DIEZ Marina 🇪🇸
-66kg Medallists 🥇DEMIREL Muhammed 🇹🇷 🥈KAZRADZE Aleko 🇬🇪 🥉DZITAC Ioan 🇷🇴 🥉DEMIREL Ibrahim 🇹🇷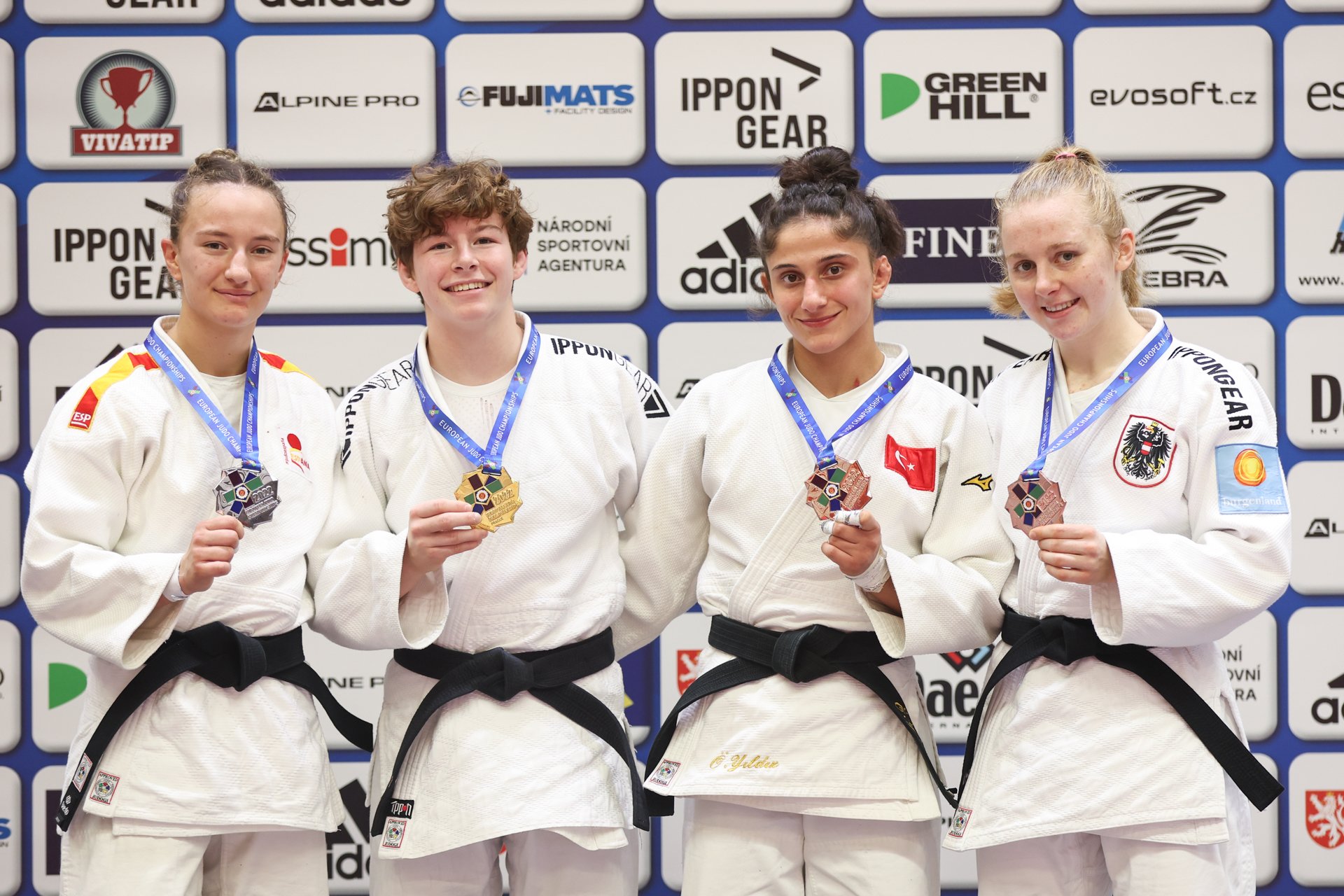 -57kg Medallists 🥇BEURSKENS Julie 🇳🇱 🥈GARCIA MARTIN Marta 🇪🇸 🥉YILDIZ Ozlem 🇹🇷 🥉HIDEN Verena 🇦🇹
Judoka
Author: Thea Cowen
---