Like Austria, Tajikistan has placed themselves on the World Judo Tour this weekend by hosting the Dushanbe Grand Prix. With many European athletes competing over the three-day event, interest has been piqued, especially from Team Azerbaijan.
It is becoming a standard to expect slick performances from The Tbilisi Grand Slam winner, Turan BAYRAMOV in the -60kg category. Throughout the day he asserted his dominance in the lightest of the men's categories, as did his final opponent, Ramazan ABDULAEV (AIN). Unfortunately for the number one seed, Bayramov, some strong ne waza from Abdulaev saw him cede the contest to take the silver on day one of the Grand Prix.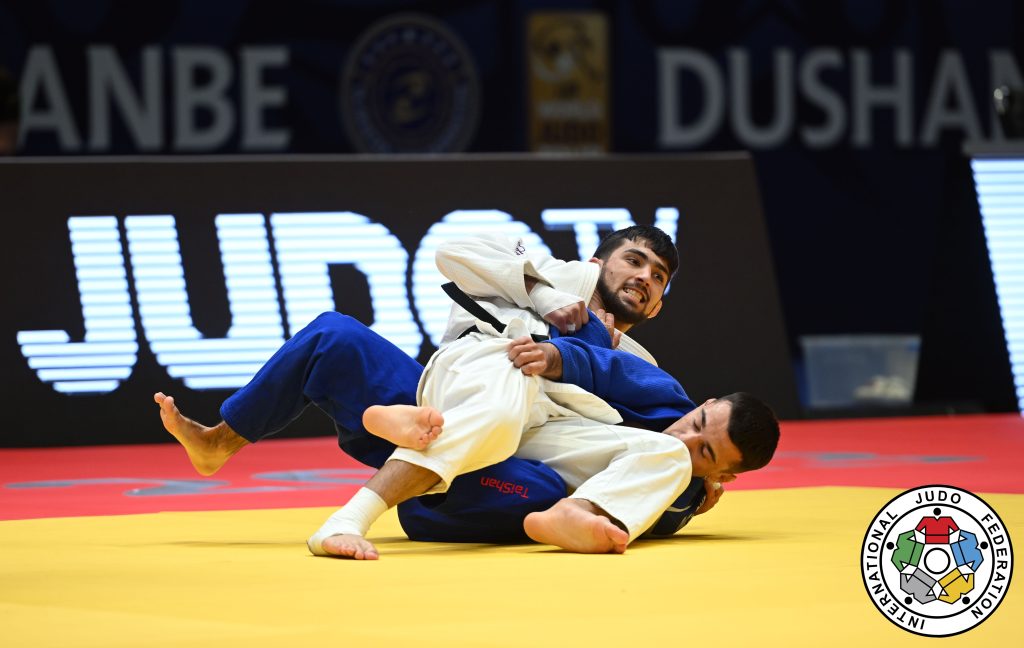 However more is developing among their young women, Gultaj MAMMADALIYEVA made it in to the final of the -52kg category, also claiming a silver medal and Leyla ALIYEVA competed for the -48kg bronze. 
The latter was first on the tatami from the team and met Andrea STOJADINOV (SRB) for the medal. Stojadinov has had a tremendous year, earning some weighty achievements and though she has a multitude of Grand Slam medals, this was the first Grand Prix for the Serbian athlete. 
Marusa STANGAR (SLO) finally proved her abilities in the Upper Austria Grand Prix last week, taking the -48kg gold, and once again she conquered her opponents in the preliminary rounds in order to take on Sabina GILIAZOVA (AIN) for her second Grand Prix gold. It was a clear and calculated final for the Slovenian judoka, who with her previous result had already climbed the ranking by 17 positions, and with this result will jump further still. Stangar worked well in ne waza and secured the osaekomi for the win.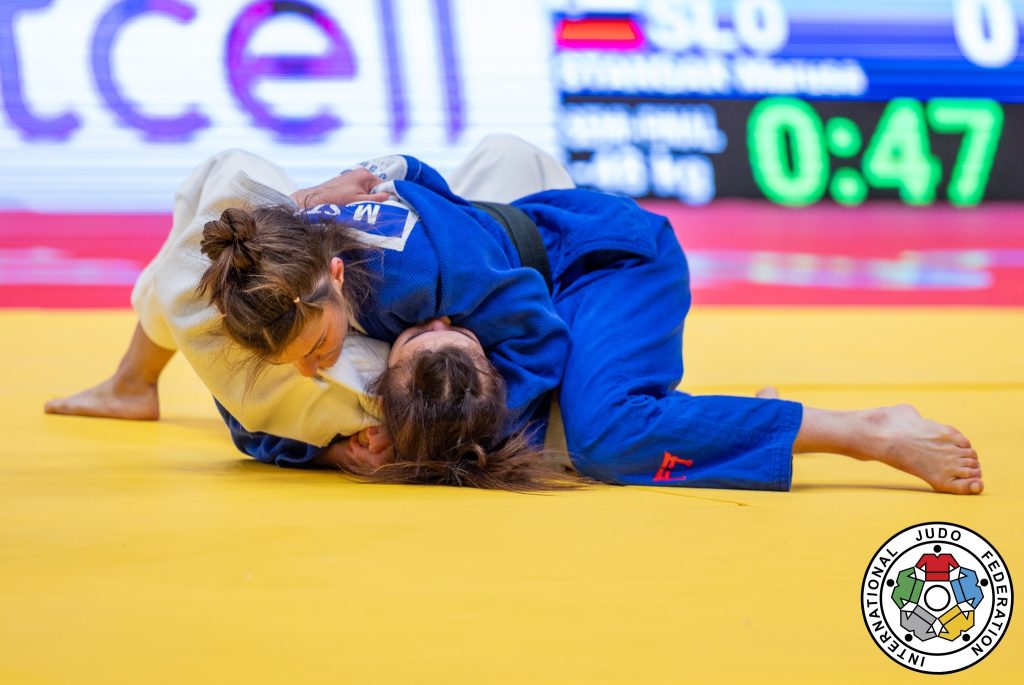 As for the Italian women, it was a double whammy in the -57kg category with the strong 19 year-old Thauany David CAPANNI DIAS claiming her best result to date, the Grand Prix silver, and stood with Veronica TONIOLO who took not only her first Grand Prix, but first Grand Slam medal this year, proving just how great the offence is in this weight.
All results and contests can be found at JudoTV.com.
Judoka
Author: Thea Cowen
---