Another edition of the Coimbra Cadet European Cup is over and as always this weekend was filled with excellent and exciting contests! What an incredible weekend we had!
Italy was the country that achieved most medals, a total of 19 medals (6 gold, 6 silver and 7 bronze). The second country with most medals was the host country, Portugal, that achieved 9 medals (4 silver and 5 bronze).
On this second and last day of competition the spotlight goes to the Italian Gaia STELLA, who won all her 4 contest by Ippon. On her way to the gold she faced the Irish Bethany MCCAULEY, the Portuguese Maria DAMAS, her Italian compatriot Aurelia VENDITTO. In the final she had the Portuguese athlete Maria SILVEIRA, this was a very balanced fight only decided in the Golden Score where Stella won by osaekomi.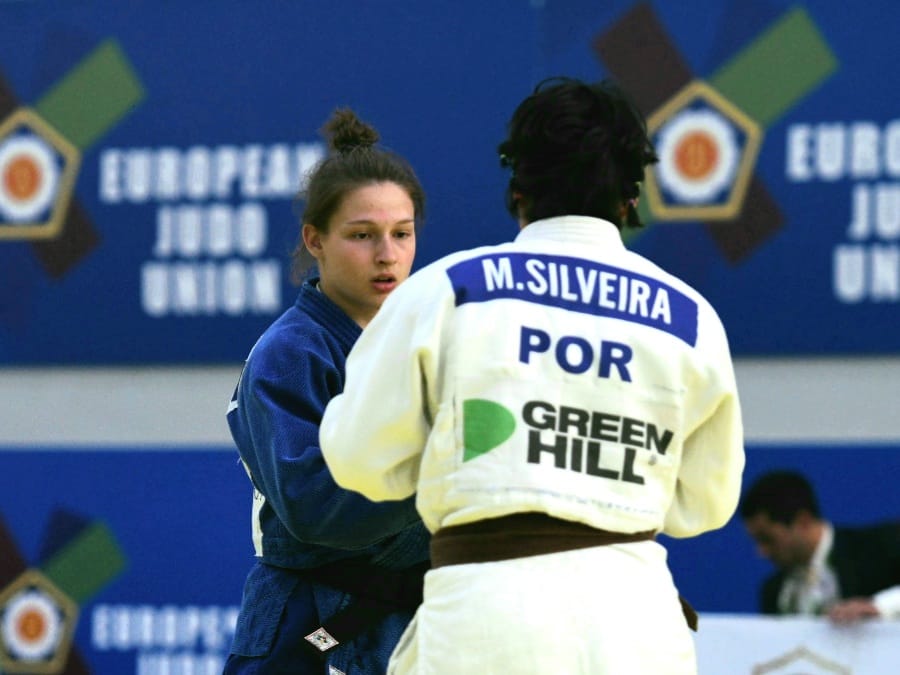 "It's a long time that I don't climb to the top of the podium and I'm so excited. Today I was really fine: I felt good and match by match I collected more and more confidence because I realized that I could get the gold medal. It means a lot for me it pays out a period of hard work and it preludes to the next future…I'm looking forward to a new success at the European Championship in Porec."
This was the last event before the Cadet European Championship which will be held in Porec (Croatia) from 23 to 26 June 2022, and for some European athletes this competition was the last chance to achieve a possible qualification for the Europeans.
At the organizational level Portugal is still working hard and in the end of August, Portugal will organise the Senior European Cup which will take place in Coimbra from 27 to 28 August. After the competition the Portuguese Judo Federation will organise an Olympic Training Camp (29 August 2022 – 03 September 2022).
Author: Inês Ribeiro
Judoka
Author: EJU Media
---