There was a trend today of two types.
Both male gold medallists, Victor STERPU (MDA) and Tato GRIGALASHVILI (GEO) were in sync, both became Junior European Champions last year, U23 European Champions last week, and today completed the European collection with blinding senior performances.
Sterpu made history in the -73kg category today as he took the first Senior European gold medal for Moldova. His contests were well controlled, his semi final against the Budapest Grand Slam silver medallist Nils STUMP (SUI) and final were in his favour.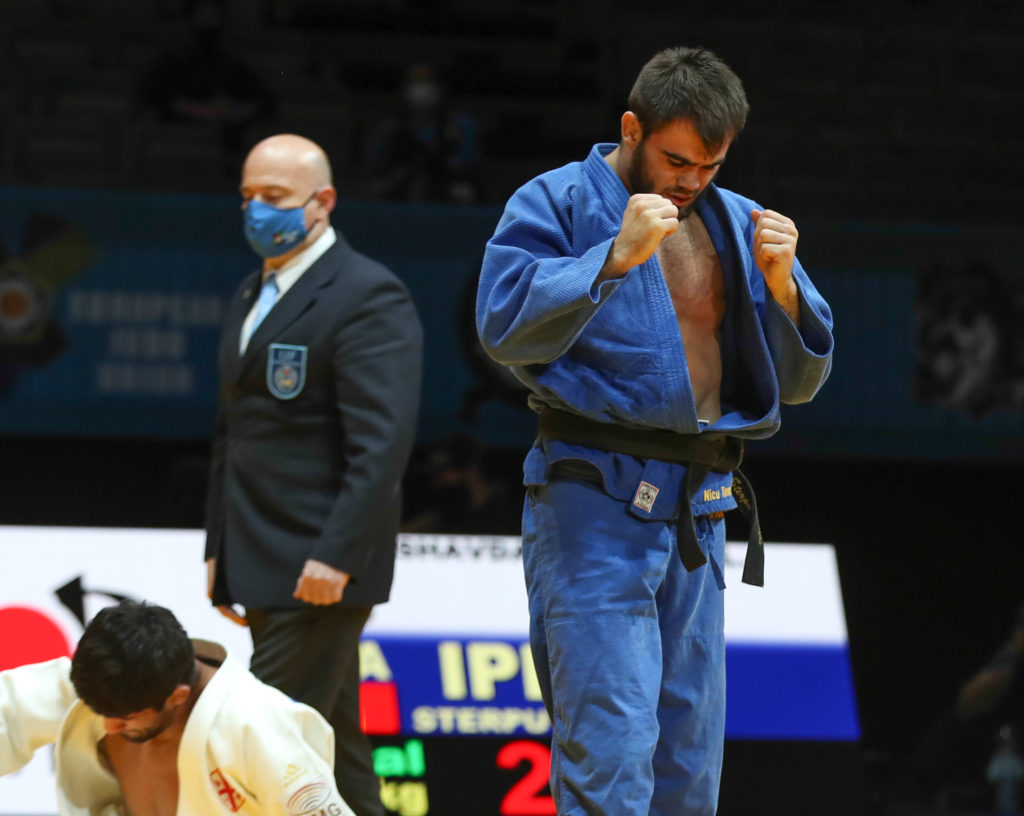 Though the final was not in his favour in terms of accomplishments, his opponent an Olympic and European Champion! Lasha SHAVDATUASHVILI (GEO) was also on a roll today, defeating Rustam ORUJOV (AZE) in the quarter final after ceding to him for the past six years! Sterpu overcame the Georgians reputation and enjoyed this contest, both with similar fighting styles.
This was my secret, my strength to win this contest.
The similar wrestling style of judo worked in sterpu's favour in order to win in the final.
He is the new kid on the block and was already within the continental quota for Olympic qualifications, he could be a real contender in Tokyo 2021.
Grigalashvili was equally on form in the -81kg category, and he certainly wasn't given an easy route to the final. In an unfortunate draw, he was forced to face team mate, Luka MAISURADZE in the quarter final, and though he had been beaten by him twice before, he turned the tables and scored a winning waza ari to place himself in the semi final.
Luka is a really strong athlete, last time two times we fought, he won but this time it was me and I'm really glad.
Again, it was a tough contest against the 2019 European Games Champion, Matthias CASSE (BEL), but no one could stop this Georgian on a mission.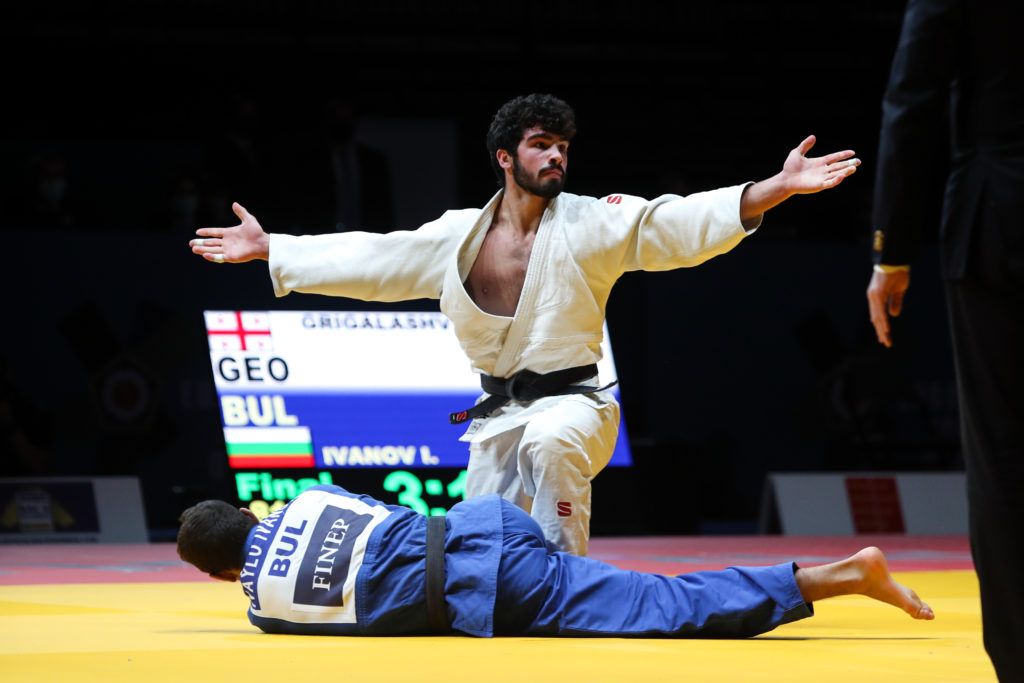 In to the final he went against the 2019 European Games silver medallist, Ivaylo IVANOV (BUL) who today, had confident wins in his preliminary rounds, but for some reason could not seem to get stated in the final. It was completely dominated by Grigalashvili who threw twice before the first minute of the contest and took the European title.
The French women were responsible for the second trend, Clarisse AGBEGNENOU and Margaux PINOT repeated their 2019 European Games success and snatched the gold medals in the -63kg and -70kg categories. The former made this her fifth European title to go along with her four World titles. She hopes that 2021 will finally bring her the Olympic Games gold to complete her collection.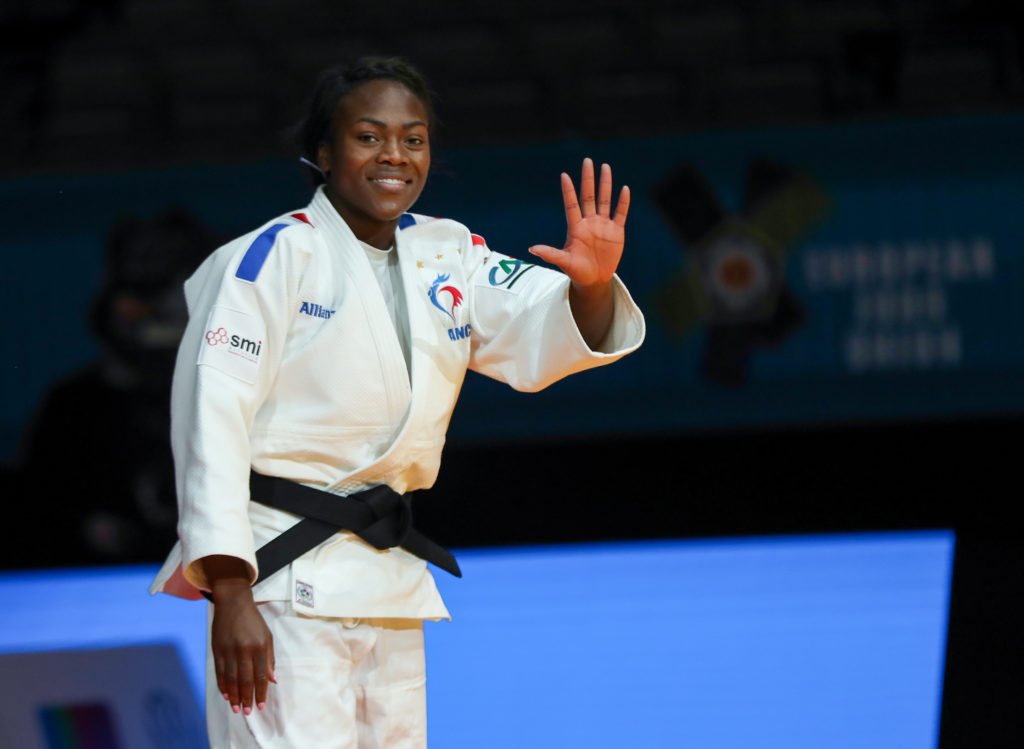 Expectations are constantly high for Agbegnenou, with her countless gold medals, both at continental championships and on the IJF World Tour. The humble athlete tells of how she is always in need of the support of others, and that it can be tough when it is assumed she will win,
"This is judo. It is the hardest sport, anything can happen."

Clarisse Agbegnenou
Though it may be hard, she certainly proved that she is still at the top of the -63kg field, despite not feeling her best in the current situation and explaining the difficulties she is having with the adjustment. The Frenchwoman showed her class today and was happy to return to competitive judo.
Team mate, Margaux PINOT swiped her second European title in a row following her great success in Minsk last year in the -70kg category. She had some interesting preliminary contests and came across senior circuit new comer, Alice BELLANDI (ITA). The 2018 Junior World Champion has set her sights on the IJF tour and put in a stellar effort but could not get past Pinot.
I am proud of myself and my performance today, it was a difficult start but I can finally say I took the medal in a new championships.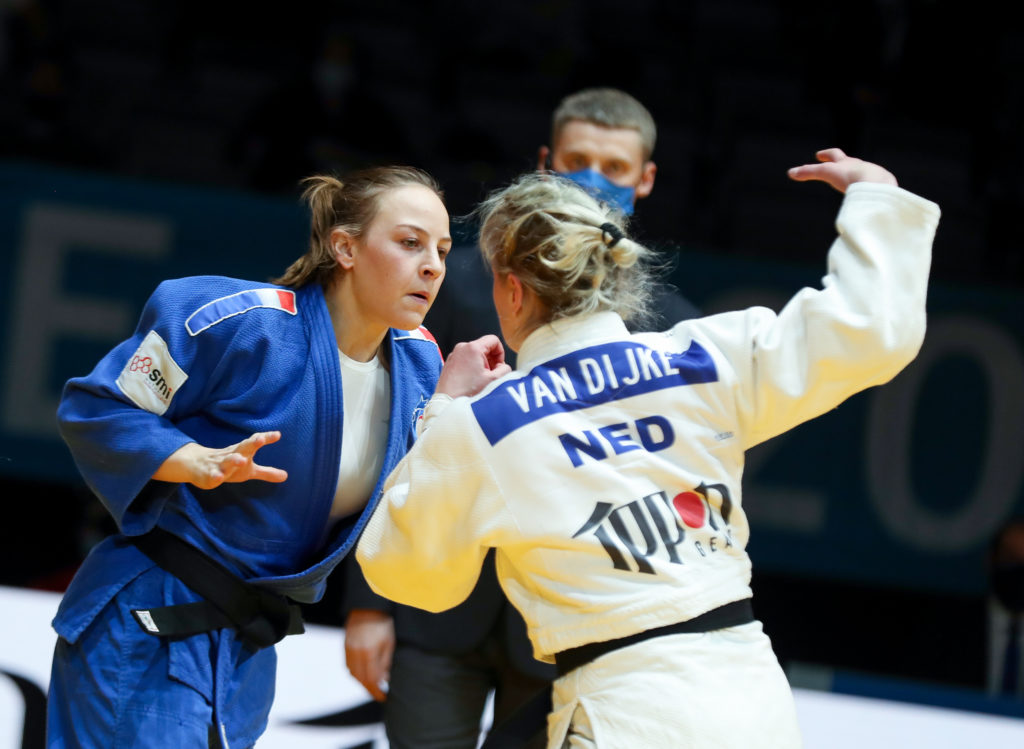 The final was a repeat of the European Championships last year, a head to head with Dutch judoka and 2017 European Champion, Sanne VAN DIJKE. It turned out she was prepared for her opponent and finished the day in style, matching her team mates golden success.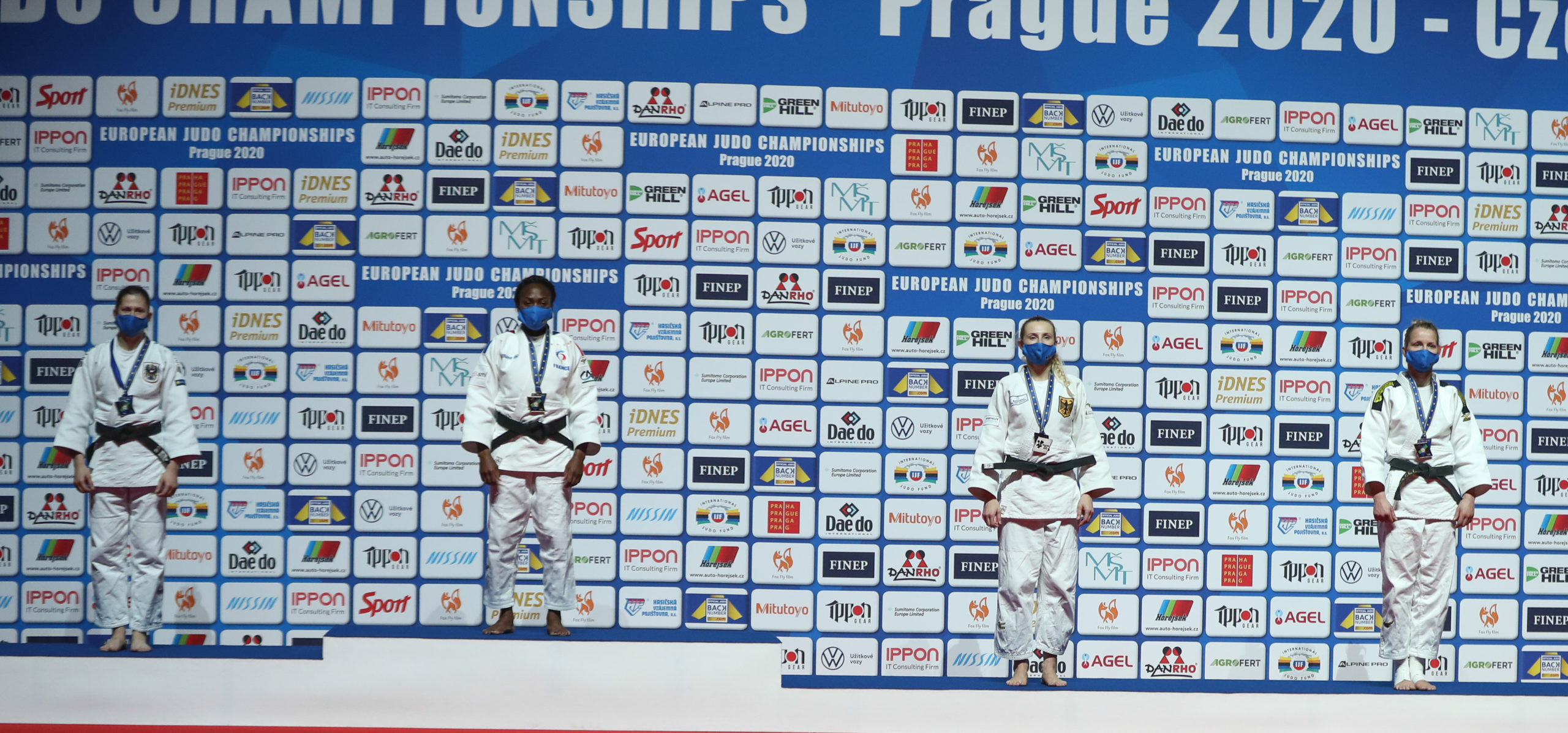 -63 kg ?KRSSAKOVA Magdalena ?? ?AGBEGNENOU Clarisse ?? ?TRAJDOS Martyna ?? ? FRANSSEN Juul ??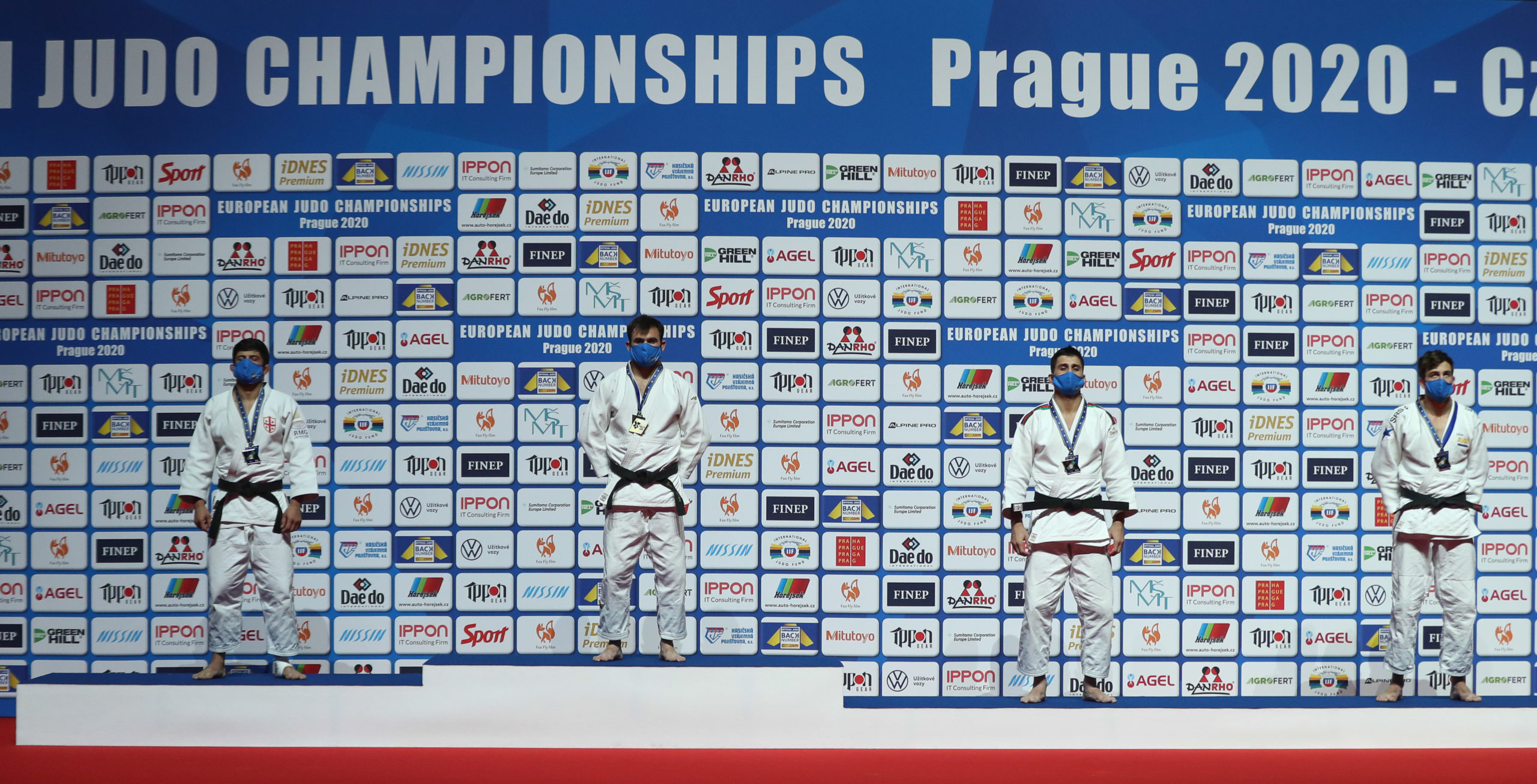 -73 kg ?SHAVDATUASHVILI Lasha ?? ?STERPU Victor ?? ?ORUJOV Rustam ?? ?MACIAS Tommy ??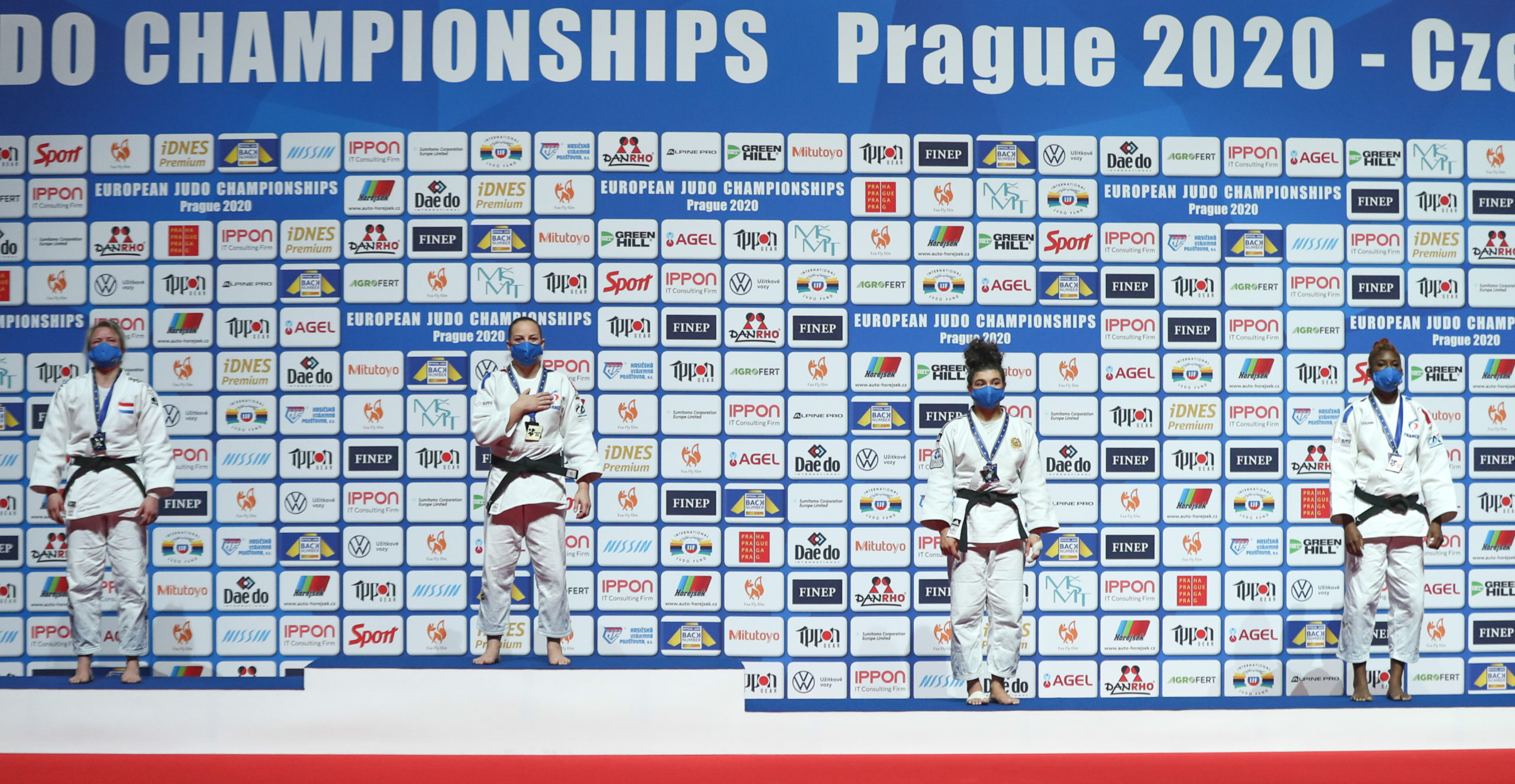 -70 kg ?VAN DIJKE Sanne ?? ?PINOT Margaux ?? ?GAHIE Marie Eve ?? ?TAIMAZOVA Madina ??
-81 kg ?IVANOV Ivaylo ?? ?GRIGALASHVILI Tato ?? ?MAISURADZE Luka ?CASSE Matthias ??
Judoka
Author: Thea Cowen
---