The focus for the next stage of the IJF World Tour moves to Tel Aviv whose status has been upgraded to that of a Grand Slam. Beginning Thursday 18th for three days the Shlomo Arena will once again play host to some of the best judoka in the world. It is difficult to think of any event on the circuit that is more deserving of this change in status (whatever the reason).
Prior to the commencement of battle there will be an online draw. This will take place on Wednesday 17th at 14:00 local time at which point we will learn who will face whom (at least in the early rounds) over the ensuing three days. That when media speculation for the array of pundits (professional or otherwise) usually heats up. For the time being the list of athletes scheduled to compete provides us all with an opportunity to guess and gossip about likely match-ups and likely outcomes. Among those attending will be a host of world number ones, current world champions and a quartet of Olympic champions who, almost five years after Rio 2016, may still wear their gold backpatch.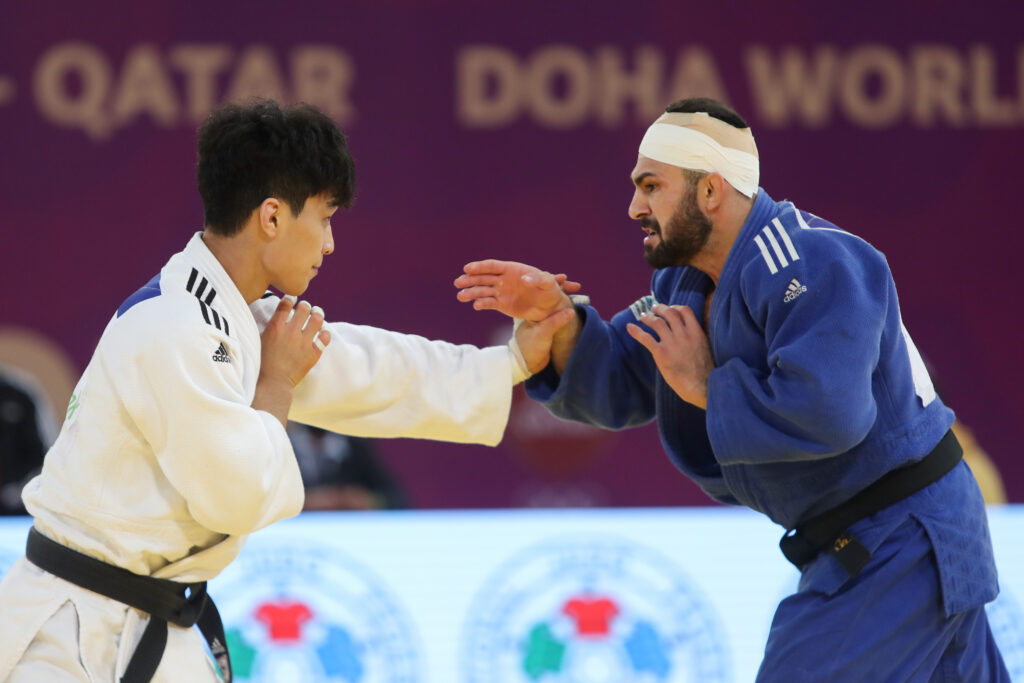 Grand Slams are notoriously difficult and Tel Aviv will prove no exception. Yet at -60kgs there is, in the absence of the world's top 10, an opportunity for those in attendance to snatch valuable points and the prospect of a rare Grand Slam podium finish. The same may be said of the -66kg category where world ranked number 5 (fresh from his silver medal at the Doha World Masters), Baruch SHMAILOV (ISR) as the only top ten athlete attending, will start as number one seed. Shmailov will need to make the most of this chance, not least of all given the absence of his team mate and rival Tal FLICKER (ISR).
Grand Slam hosts Israel will have the luxury of seeing Tohar BUTBUL (ISR) -73kg and Peter PALTCHIK (ISR) -100kg also start their respective categories as number one seeds. But for the home fans it is undoubtedly the appearance of current world champion at -81kg Sagi MUKI (ISR) that will draw most attention. The tantalizing possibility of a first ever competitive meeting with former world champion Saeid MOLLAEI (MGL) remains of global interest. At -90kg after missing the Doha Masters current world champion Nikoloz SHERAZADISHVILI (ESP) makes a return to head the category as number one seed. Another returning athlete will be current +100kg world champion Lukas KRPALEK (CZE). There will be more than enough competition for the number one seed, in particular from Guram TUSHISHVILLI (GEO), home favourite Or SASSON (ISR), current European champion Tamerlan BASHAEV (RUS) and the ever entertaining Roy MEYER (NED).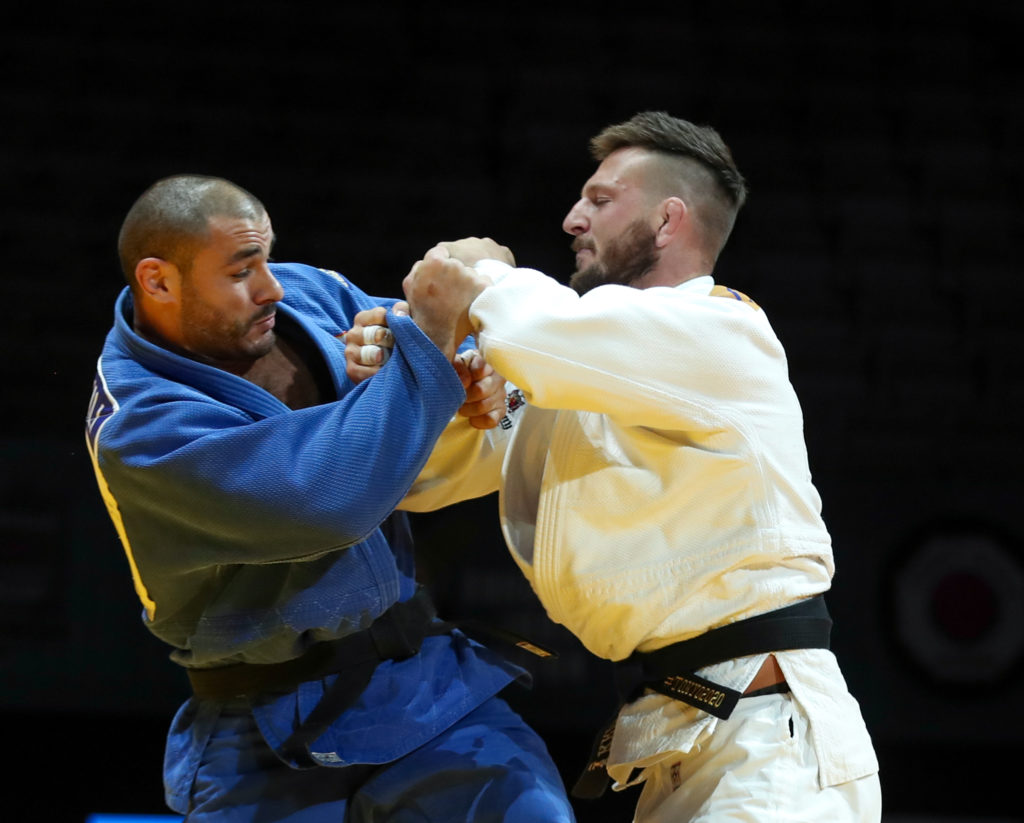 In the -48kg category there will be just as much attention paid to several national battles as there will be to number one seed and current world champion Daria BILODID (UKR). The French pair of Melanie CLEMENT (FRA) and Shirine BOUKLI (FRA) will once again vie for supremacy. Likewise, Julia FIGUEROA (ESP) and Laura MARTINEZ (ESP), whilst Milica NIKOLIC (SRB) does not have to look too far over her shoulder before she sees the figure of teammate Andrea STOJADINOV (SRB) closing-in on her. Threatening to run away with the -52kg category will be current Olympic champion Majlinda KELMENDI (KOS) who already boasts a whopping 7 Grand Slam titles. Things appear far closer in the -57kg category where Doha Masters silver medallist Sarah Leonie CYSIQUE (FRA) will start as number one seed. Having not competed for several months Tina TRSTENJAK (SLO) is back in action in the -63kg category. The current Olympic champion will be eager to add to her tally of six Grand Slam titles.
Current world champion Marie Eve GAHIE (FRA) will have her hands full in the -70kg category. Since winning the world title in 2019 the world number one has yet to top the podium in her last six outings. Team mate Margaux PINOT (FRA) remains in the hunt and will make things interesting whether they go head-to-head or not. There is a similar situation with regard to the Dutch duo of Sanne VAN DIJKE (NED) and Kim POLLING (NED) with the latter way too close for comfort for Van Dijke's liking. Look for more edge of seat action from both these situations.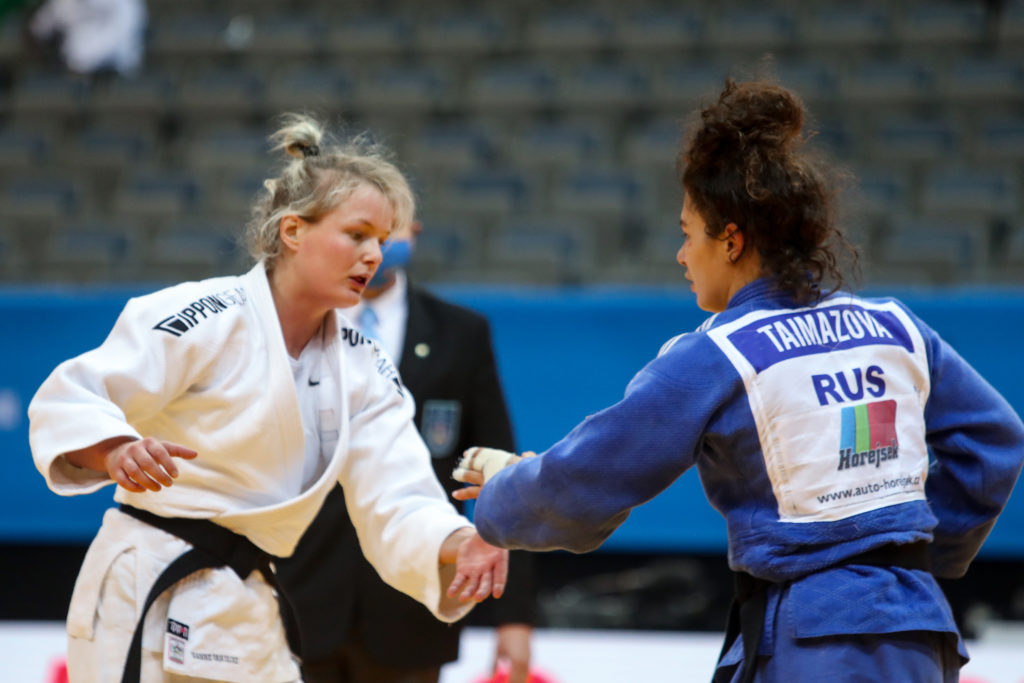 In the absence of current -78kg world champion Madeleine MALONGA (FRA) her teammates Fanny Estelle POSVITE (FRA) and Audrey TCHEUMEO (FRA) will set on catching-up. But with Malonga holding the world, European and Masters titles there seems little chance now of closing the gap. It is a little over a year since Romane DICKO (FRA) was last in Tel Aviv. On that occasion the 21-year old collected her second Grand Prix gold medal. Since then Dicko has won the Paris Grand Slam, won her second senior European title and become world Masters champion at her first attempt. None of Dicko's opponents from the Doha Masters are in Tel Aviv. So, it will be a fresh set of faces, including Maria Suelen ALTHEMAN (BRA) and Rochelle NUNES (POR) and different challenges, something that Dicko will undoubtedly welcome.
Judoka
Author: Sheldon Franco Rooks
---