Serbia was one of the strongest team in Teplice and Andrea Stojadinov was a great favourite in the -48kg category. Undoubtedly, her performance was one of the most spectacular.
"Last year I won the bronze medal from the Cadets European Championships 2016 and I surely want to improve this result this year" said Stojadinov. "We did a good planning with my coach for this season. I trained quite hard in winter and I started the competition season in Zagreb where I placed third. Then I decided to compete in Athens amongst juniors and I placed second. Nevertheless, Teplice was the main test for me."
Although it may look like she did not have big problems in preliminaries and reached the final quite easily the reality is the complete opposite.
"It is a fact that fighting with juniors requests more power but here in Teplice I had to fight four times to reach the final. None of those fights were easy. By the time I reached the finals, I was really tired".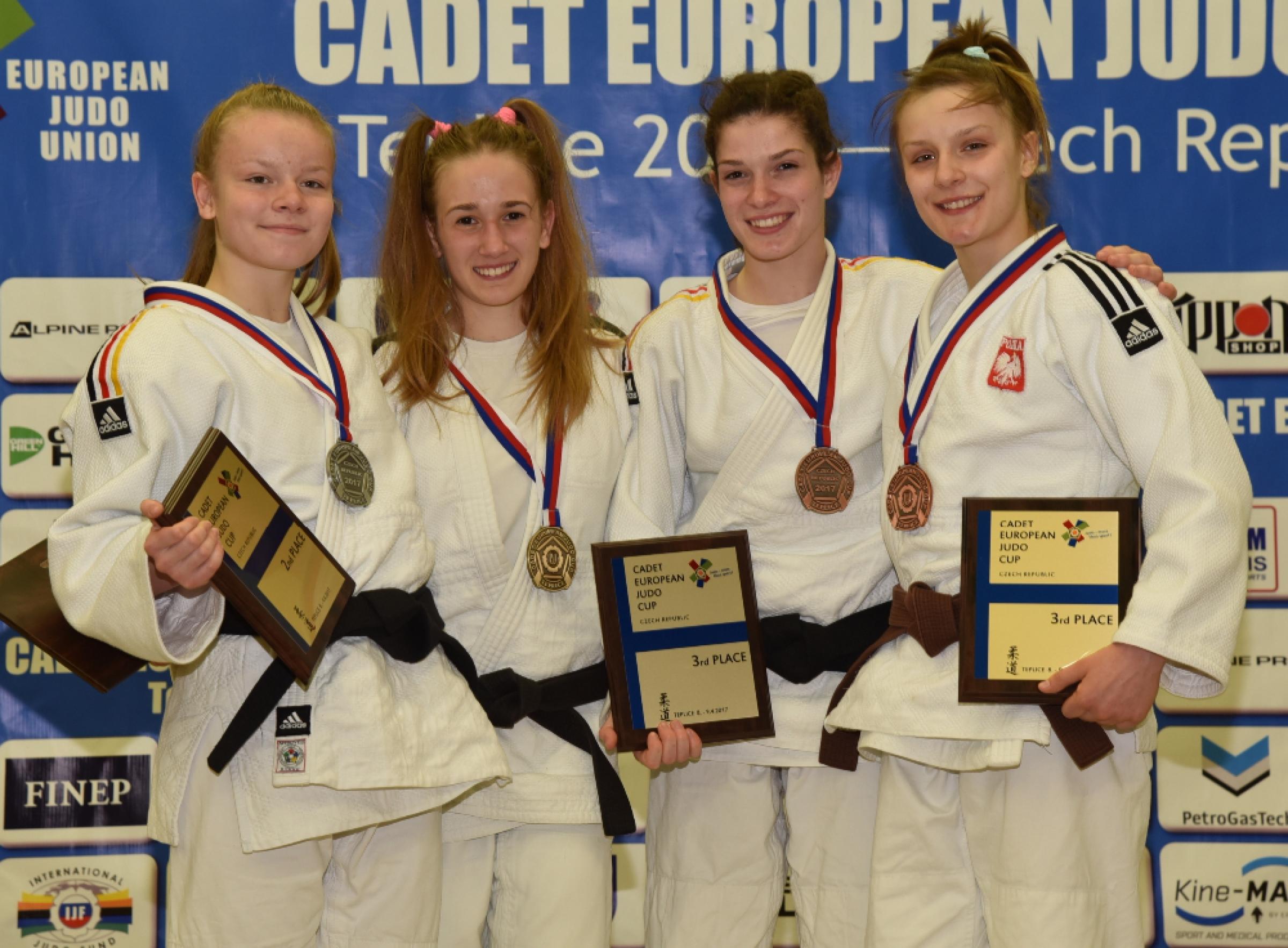 In the final, she met Gussenberg of Germany.
"We know each other quite well. Nevertheless, I managed to throw her in the opening minute and then I succeeded to defend the lead until the end. I am very happy to win the Teplice tournament because it has a reputation of being one of the strongest tournament".
Now the main goal for Stojadinov is a medal from the Cadets European Championships in Kaunas.
"I know that the winner from last 2 years Bilodid of Ukraine was not here. Perhaps she is the hottest favourite for the gold from the European Championships. But no one is invincible and I will do my utmost to make European Championships to be my day", she concluded.
Judoka
---