Andrea STOJADINOV of Serbia stepped up today following time away from the tatami meaning that she missed out on the senior European championships, world championships and finally the Olympic Games.
Though she has tested herself already on the IJF tour, she explained she was still dealing with the fear of injuring herself for a second time which was significantly hindering her performance. Today, she tried her best to let go of that fear and just enjoy the day, the same way she has for the past five years. 
Today she took her fifth U23 European championship medal in as many tournaments, and is now the proud owner of two titles, a silver and two bronze with scope for more in the future as she is still only 21 years old.
It is always my goal to compete in national and European championships at every level, I was sad to miss out on the senior europeans this year but I have this gold and I am relieved.
Her day went to plan and although one contest gave her reason to be nervous of her shoulder, she managed the situation tactically, understanding it would not be won with a score. At the very end of the day, walking off the tatami with her second title, she was able to celebrate immediately with her brother. This was another difference for her, having her brother in the chair and she was extremely happy to have the opportunity to compete with him by her side, proving that the hard work they've put in over the past couple of months would pay off.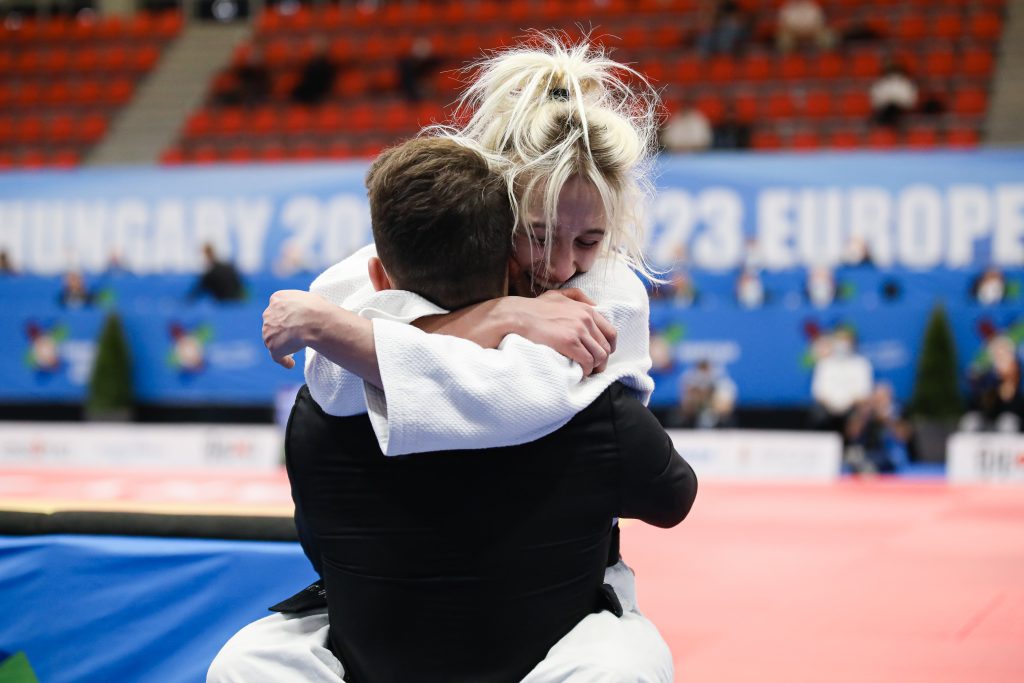 We are still a little way off the qualification period and Stojadinov expresses she still has many things to work on before she will feel back to her usual self, but today in Budapest, she took a big step in the right direction.
Judoka
Author: Thea Cowen
---