The opening day of the Tashkent Grand Prix saw Theresa STOLL (GER) take the gold medal in the -57kg category. In overcoming number one seed Nora GJAKOVA (KOS) in the final, Stoll dashed the "clean sweep" hopes of the Kosovan trio of Distria KRASNIQI, Majlinda KELMENDI and Nora Gjakova (all of whom had made it to their respective finals, just as they had done two weeks ago at the Abu Dhabi Grand Slam). On that occasion the trio managed to take a gold (Gjakova) and two silver medals (Krasniqi, Kelmendi). Here in Tashkent it was Krasniqi (-48kg) and Kelmendi (-52kg) who took the top spots in their categories. Gjakova's defeat at the hands of Stoll meant that a Kosovan treble would have to wait for a while yet. Stoll's third IJF Grand Prix gold cements her place among the world's best -57kg athletes.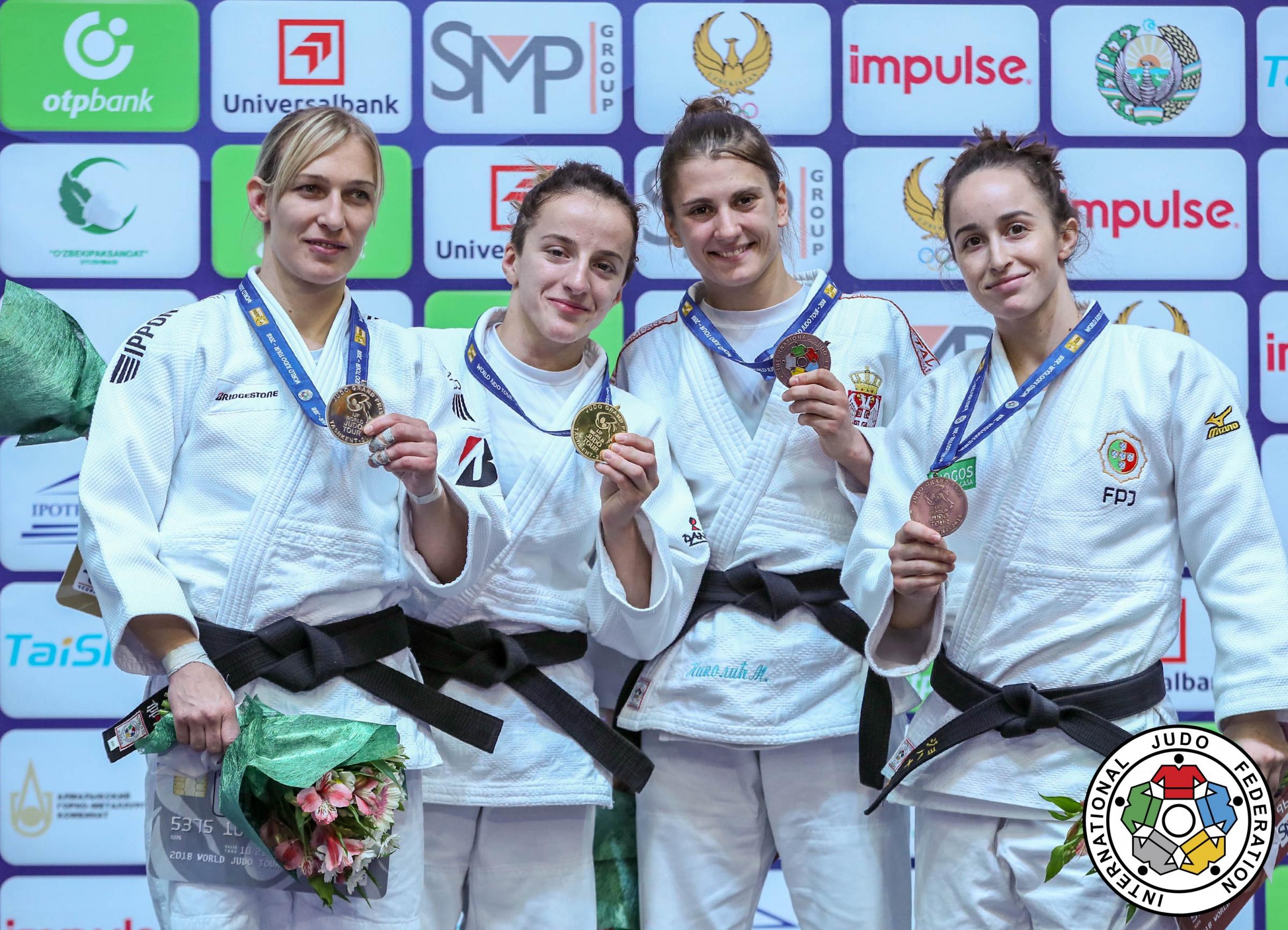 Stoll, having lost previously on two occasions to Gjakova, was clearly pleased with finally being able to pull one back against her Kosovan opponent. "Of course, I wanted to come out strong in the contest because I know she [Gjakova] is a strong thrower. I had a plan with my coach and it worked well as I ended up throwing her twice," said Stoll. When asked whether she was satisfied with her place for the year on the IJF World Ranking List Stoll said, "No. Not yet. The year is not finished for me and feel that I still want to do more. I will go to Japan to train and I'm ready for the Grand Slam in Osaka and also the Masters in Guangzhou." The bronze medals went to Amelie STOLL (GER) and Kaja KAJZER (SLO).
---
Podium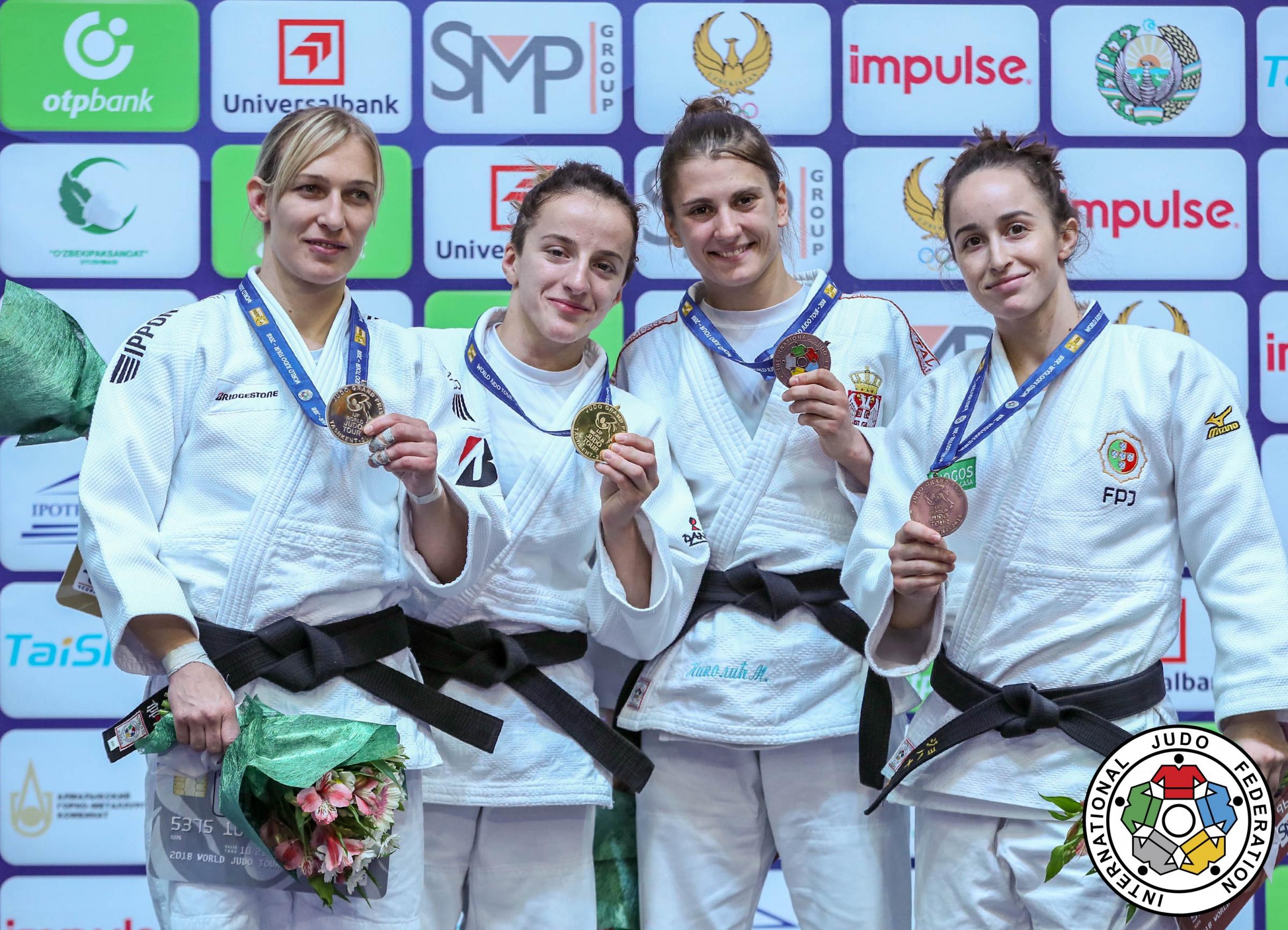 Podium -48 kg 1. KRASNIQI, Distria (KOS) 2. CSERNOVICZKI, Eva (HUN) 3. DIOGO, Joana (POR) 3. NIKOLIC, Milica (SRB)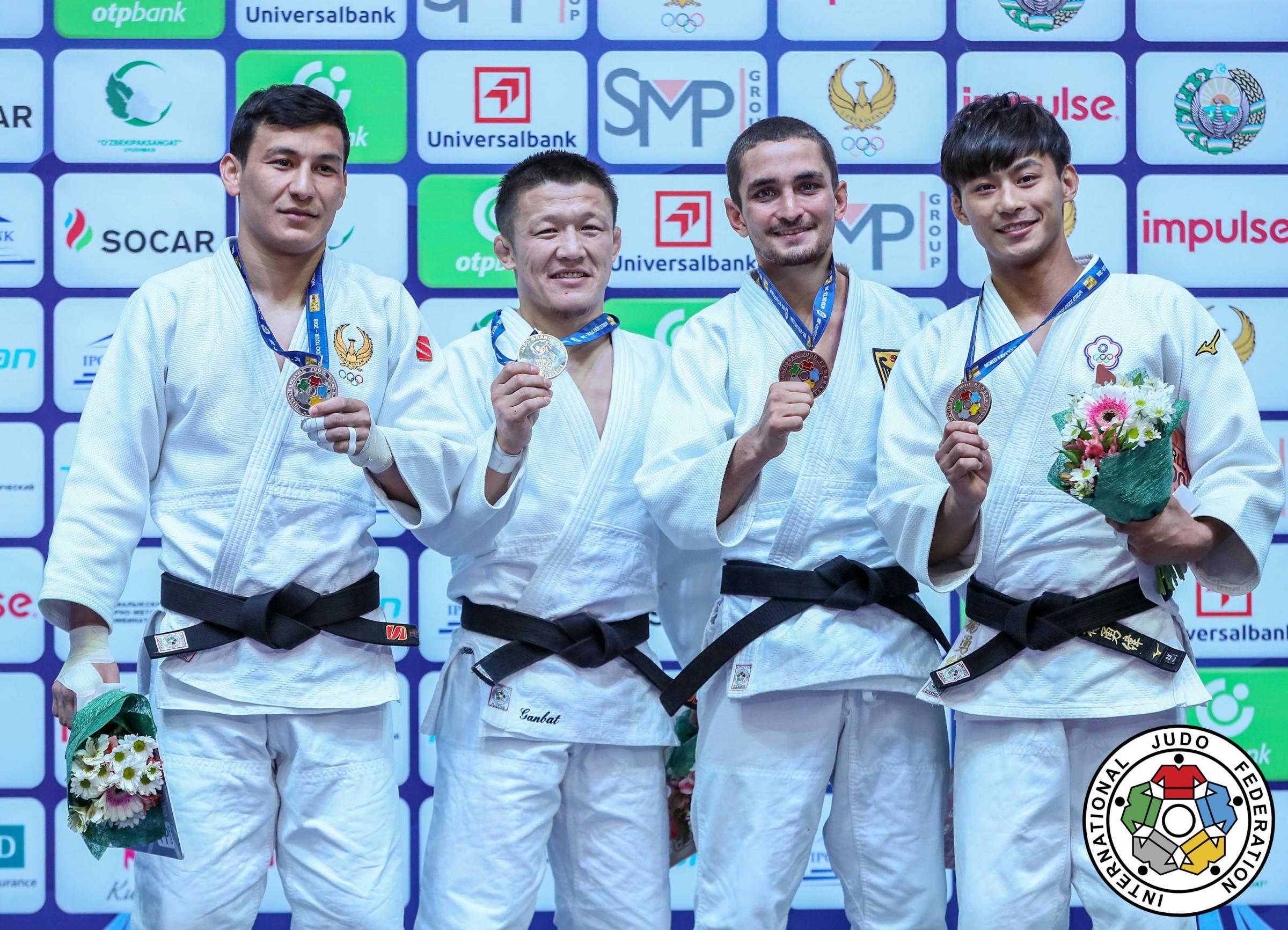 Podium -60 kg 1. GANBAT, Boldbaatar (MGL) 2. UROZBOEV, Diyorbek (UZB) 3. PLAFKY, Moritz (GER) 3. YANG, Yung Wei (TPE)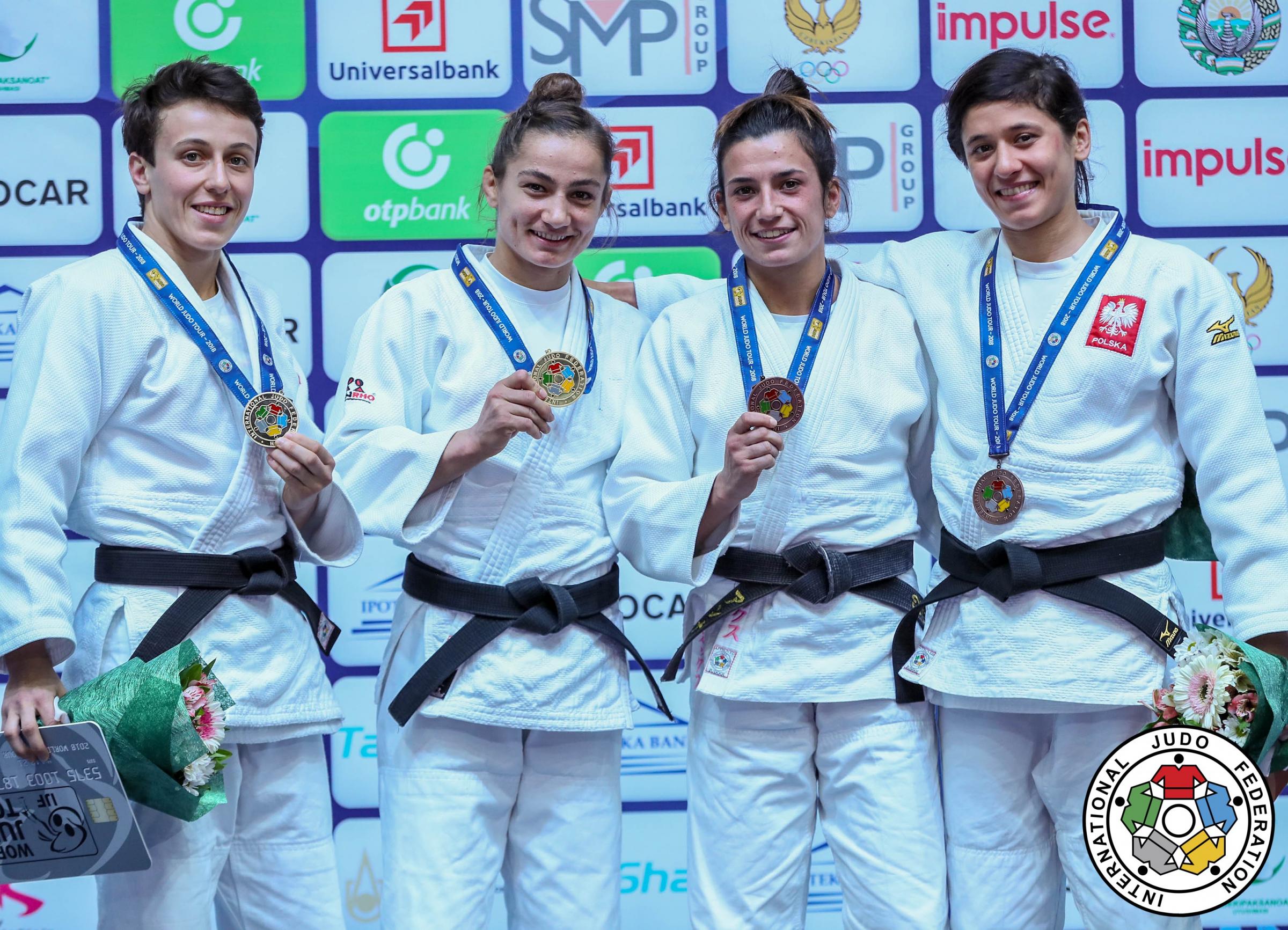 Podium -52 kg 1. KELMENDI, Majlinda (KOS) 2. TSCHOPP, Evelyne (SUI) 3. PERENC, Agata (POL) 3. PEREZ BOX, Ana (ESP)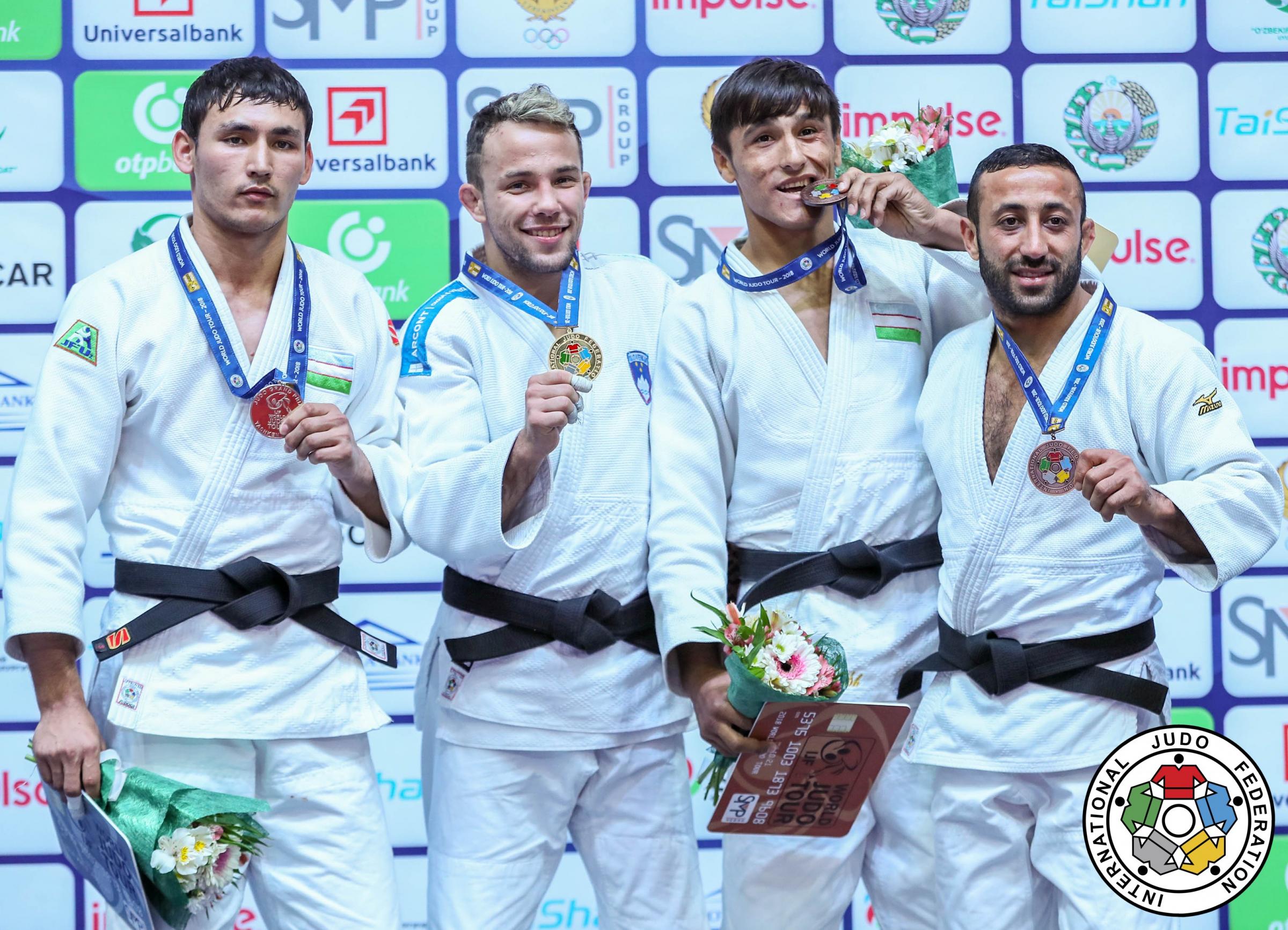 Podium -66 kg 1. GOMBOC, Adrian (SLO) 2. NURILLAEV, Sardor (UZB) 3. AKHADOV, Shakhram (UZB) 3. SHIKHALIZADA, Nijat (AZE)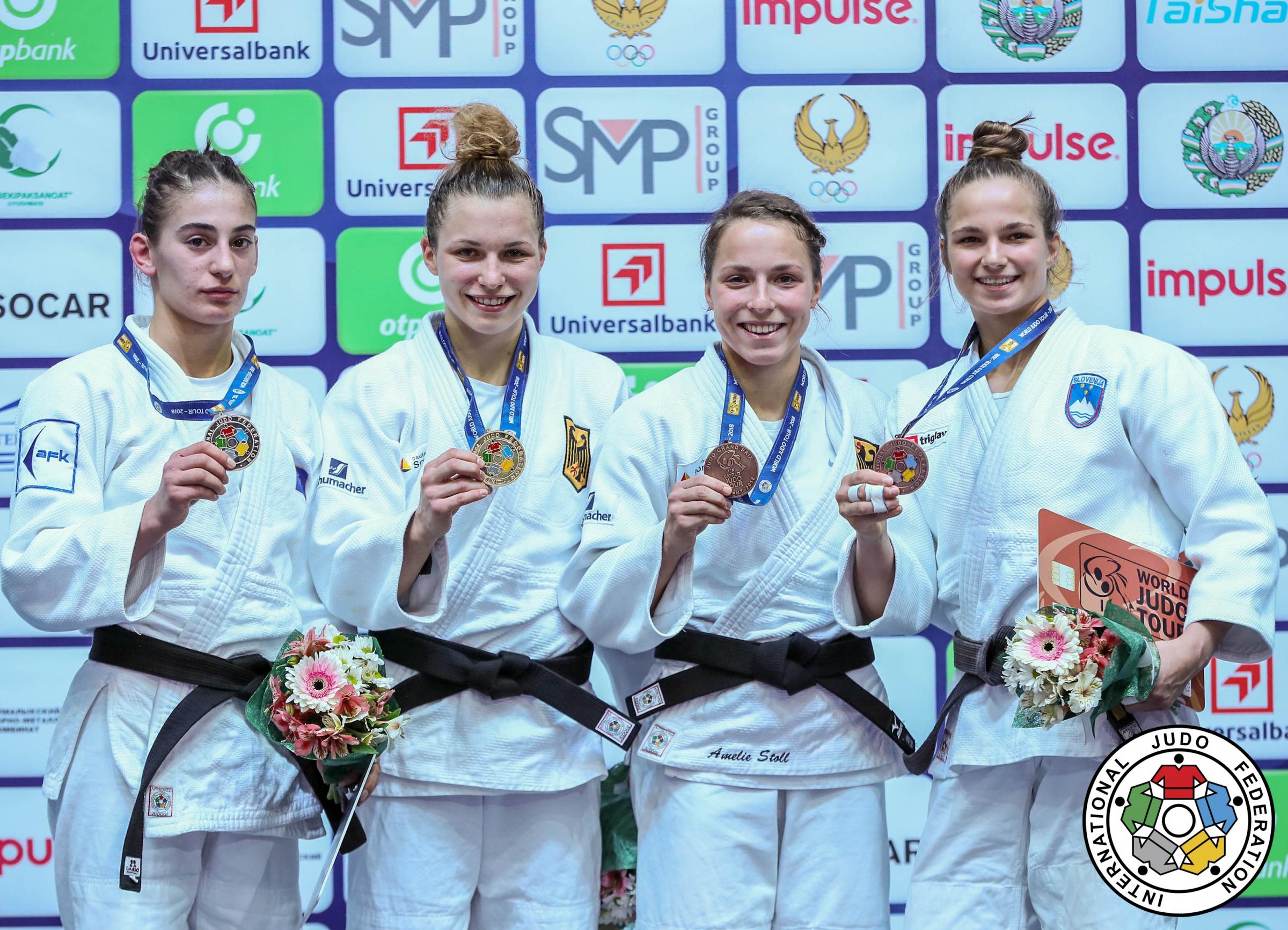 Podium -57 kg 1. STOLL, Theresa (GER) 2. GJAKOVA, Nora (KOS) 3. KAJZER, Kaja (SLO) 3. STOLL, Amelie (GER)
In the -60kg category the home crowd were left disappointed as 2014 world champion GANBAT Boldbaatar (MGL) took the gold medal from Diyorbek UROZBOEV (UZB). There were bronze medals for Moritz PLAFKY (GER) and YANG Yung Wei (TPE).
There was further disappointment for the home fans when current European champion Adrian GOMBOC (SLO) defeated Sardor NURILLAEV (UZB) in the final of the -66kg category. There were bronze medals for Nijat SHIKHALIZADA (AZE) and Shakhram AKHADOV (UZB).
In the -48kg category the gold medal was won by Distria KRASNIQI (KOS) when she defeated CSERNOVICZKI Eva (HUN) in the final. There were bronze for Milica NIKOLIC (SRB) and Joana DIOGO (POR).
In the -52kg category Majlinda KELMENDI (KOS) made a return to the top spot on the podium defeating Evelyne TSCHOPP (SUI) in the final. The bronze medals were won by Ana PEREZ BOX (ESP) and Agata PERENC (POL).
Judoka
---