Travel appears to suit Theresa STOLL (GER) and twin sister Amelie. The 22-year old German pair arrived in Tbilisi almost direct from a two-week training trip to Japan. Whilst Theresa proceeded to take her first ever IJF Grand Prix gold medal sister Amelie managed to take bronze. Seeded number three in the -57kg category Theresa was well placed and well fancied to find the podium which she did with a greater degree of aggressive intent than she had previously displayed. Stoll's four contests were solid and effective rather than spectacular. But, importantly, she demonstrated a well-built defense that proved impenetrable and was not scored on throughout the day.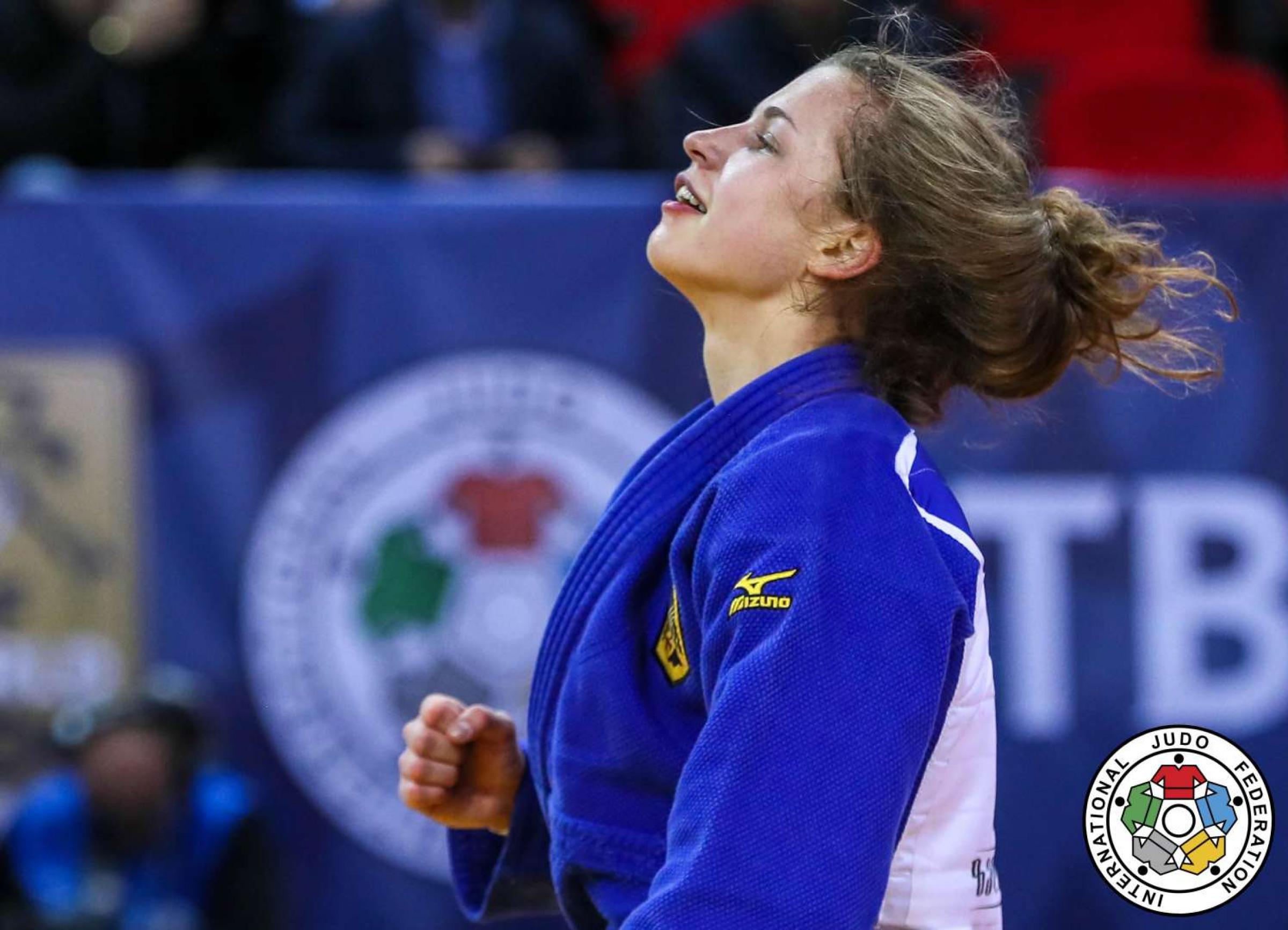 With only a few weeks to go before the European championships in Tel Aviv, Theresa Stoll's win here in Tbilisi comes at just the right time as not only will it see her climb into the world ranking top ten but that climb should ensure that she is seeded in the top four in Europe. Whether Stoll needs the "protection" of a top seed place is debatable given that she managed to finish runner-up last year when losing in the final to Priscilla GNETO (FRA). The good news for Stoll is that she will be joined in Tel Aviv by her sister Amelie. The pair ended up sharing (not for the first time) the podium today after Theresa won their latest head-to-head, leaving Amelie to collect the bronze.
When asked about their preparations for this Grand Prix Theresa said:
"We had not planned to come here. However, whilst we were training in Japan we felt that it could be a good idea and so we came almost direct from training there."
How did your visit to Japan come about?
"One of coaches is from Sugoba, Japan and she helped to arrange for us to train out there for two weeks."
What was the highlight of your trip to Japan?
"Well, apart from the food, we had a training session at the Kodokan when we were able to practice with YOSHIDA Tsukasa (JPN)."
German National Coach Claudiu PUSA said that:
"Theresa really showed her teeth out there which she does not always do and that was the difference today, she appeared to want it more than all her opponents."
---
Podium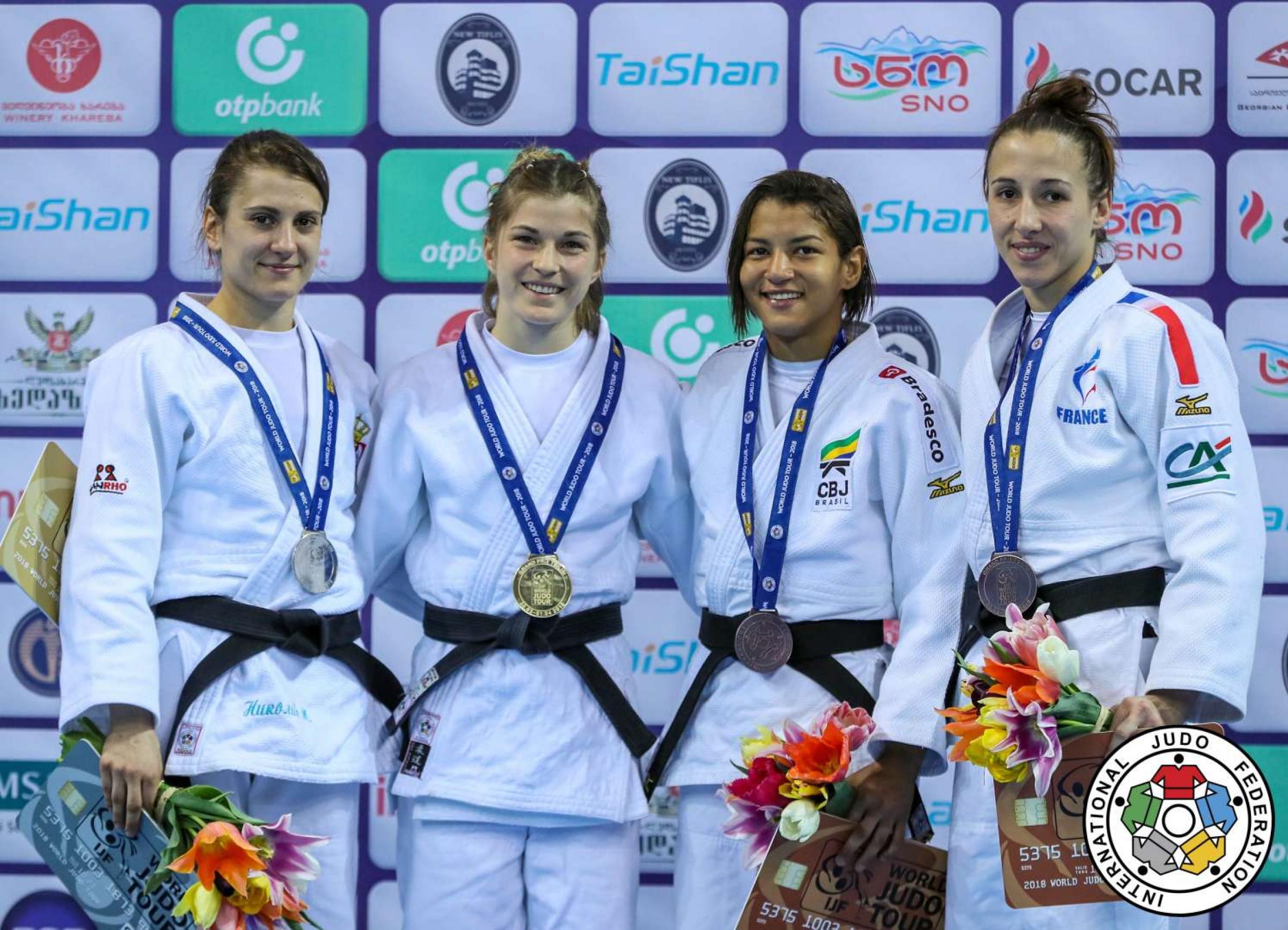 Podium -48 kg 1. STANGAR, Marusa (SLO) 2. NIKOLIC, Milica (SRB) 3. MENEZES, Sarah (BRA) 3. CLEMENT, Melanie (FRA)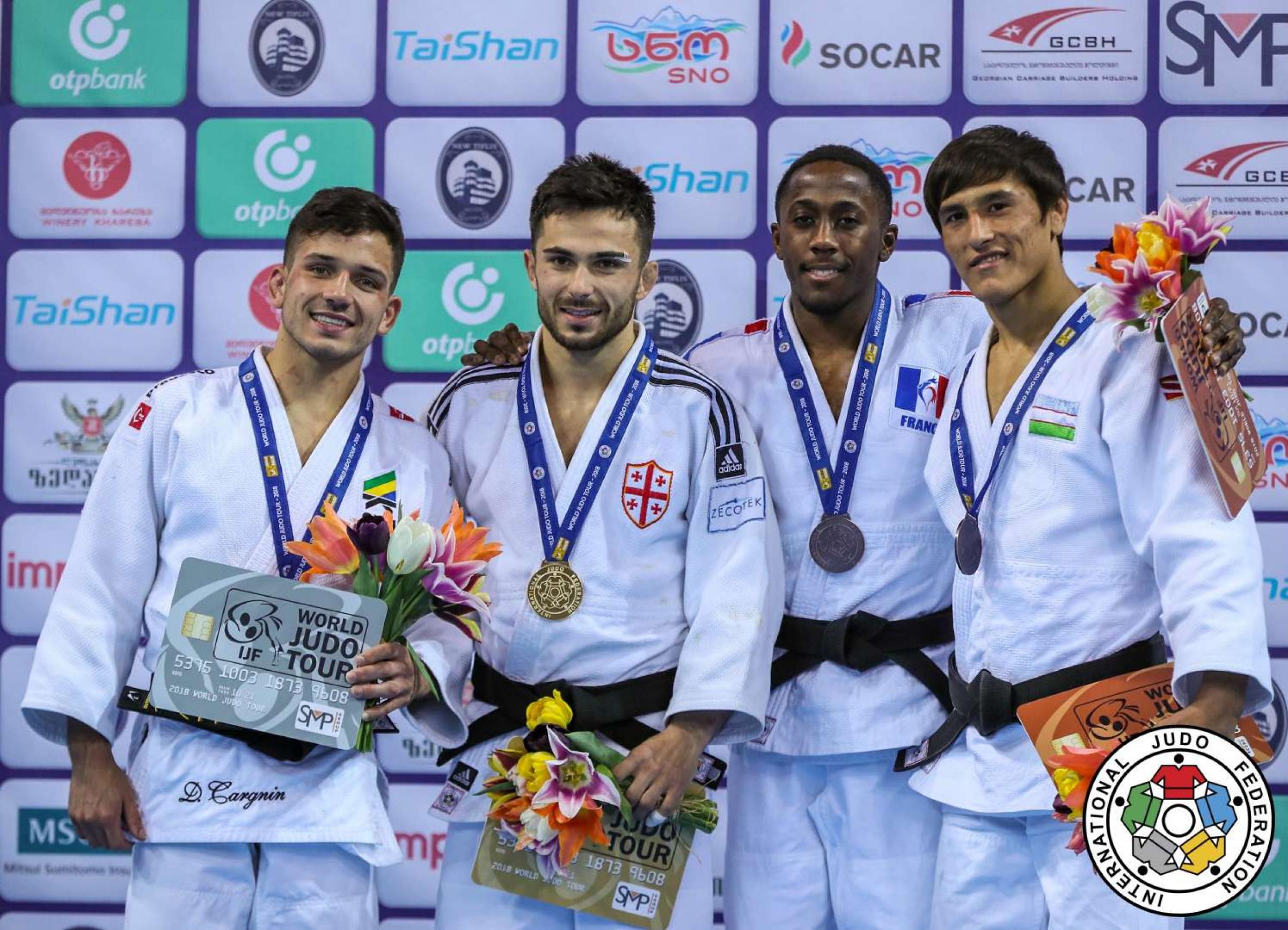 Podium -66 kg 1. MARGVELASHVILI, Vazha (GEO) 2. CARGNIN, Daniel (BRA) 3. JEAN, Daniel (FRA) 3. AKHADOV, Shakhram (UZB)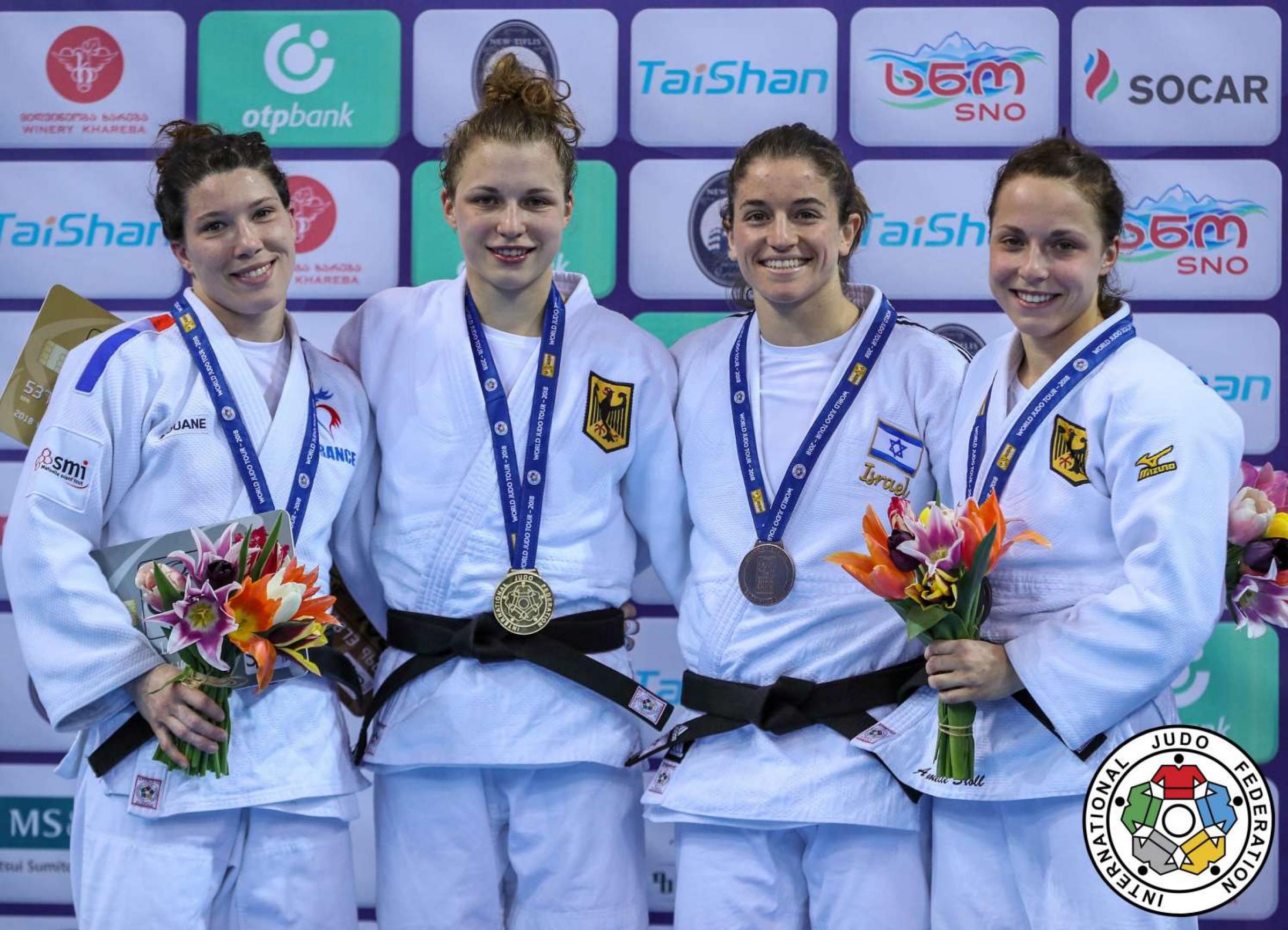 Podium -57 kg 1. STOLL, Theresa (GER) 2. RECEVEAUX, Helene (FRA) 3. NELSON LEVY, Timna (ISR) 3. STOLL, Amelie (GER)
---