Name: Lars VAN OOSTRUM. Occupation: Econometrics student (3rd year). Place of residence: Groningen. He didn't stand on a podium internationally until 2023. This summer he attracted first attention at the Junior European Cups in Graz and Groningen with 3rd place in both. But the (first Dutch) gold medal winner at the European Junior Championships in his own country? "No way. I am only number 33 in the IJF ranking. I didn't give it much thought. I just wanted to show my best judo," the 20-year-old emphasizes.
His parents Margriet and Peter were sitting in the stands. "I got really nervous before my first fight when it suddenly got loud. I didn't expect this volume, this kind of atmosphere. In retrospect, the first fight was the hardest. With each subsequent round it got easier. And before the final I told myself not to wait, but to attack, to show what you can do right away. That worked."
Less than a month ago Lars got the invitation to train at the national training centre in Papendal from now on. "I'm there three days a week, the rest of the time I train and study in Groningen. It feels really good to come back there now with a U-21 European Championship gold medal. I always wanted to become a professional judo player, now I finally have a really good result to show for it. It's a cool feeling."
Studying will continue on the side. "I learn easily and enjoy it. But my main focus now is judo." The coaches in Papendal will be happy to hear it.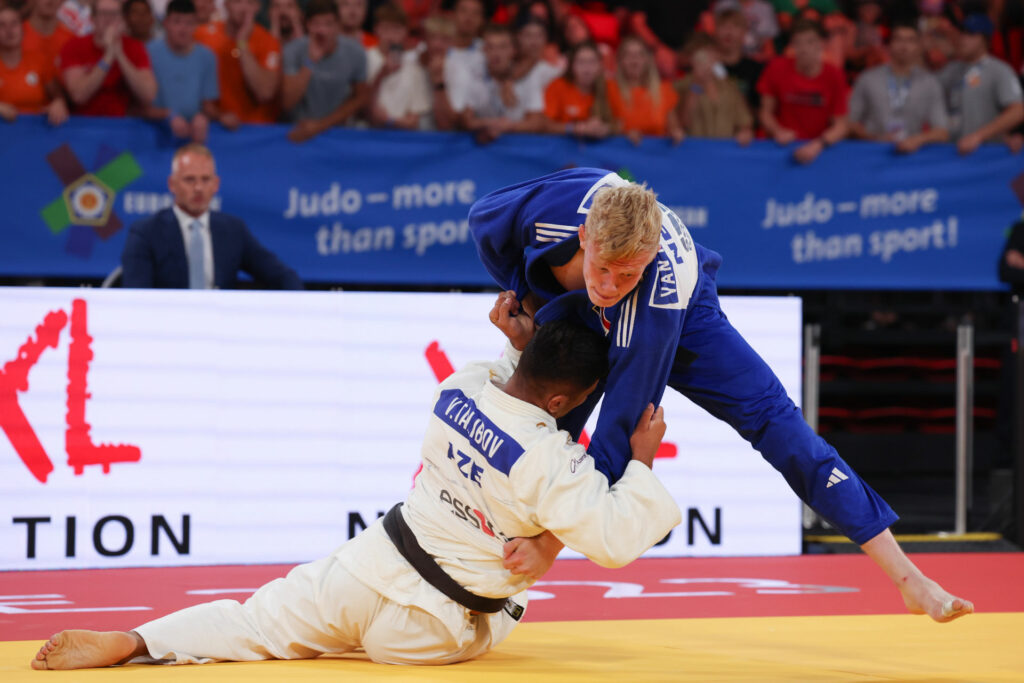 Author: EJU Media
---