Arguably one of the greatest triumphs of the Senior World Championships in Doha was the success of Nils STUMP of Switzerland in the -73kg category. Stump made history by becoming the first Swiss athlete to make it on top of the world podium.
Stump defeated numerous top contenders on his road to the final including top opponent HASHIMOTO Soichi (JPN) with some beautiful ashi waza and then Manuel LOMBARDO (ITA) in the final. To say that it was the greatest performance of his career would be quite the understatement. Less than a year prior he had been off due to injury but had displayed his capabilities with European Open gold medals, followed by double gold in the Abu Dhabi and Tel Aviv Grand Slam events on his return, he just needed to make sure to bring his A-game to Doha, and that he did.
On the day, I went in to the competition like any other, I was feeling good throughout the day and I know I was ready and strong and had some good results in the grand slams so I knew I was on the level, it was just the perfect day.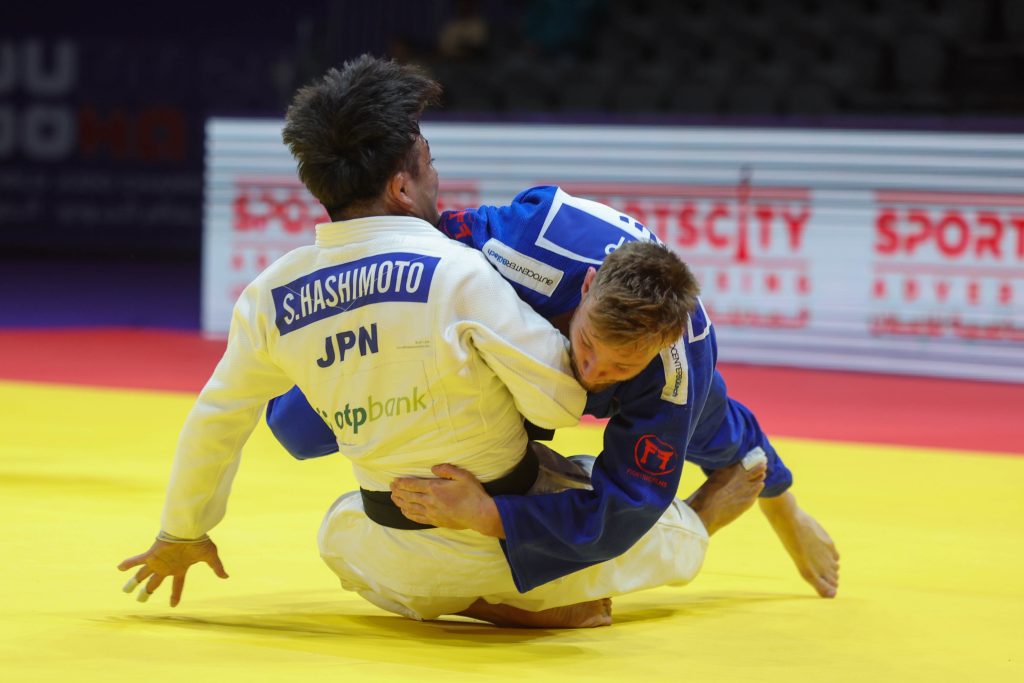 Stump's contest with Hashimoto was regaled throughout the day, knocking out one of the favourites was no easy feat.
It was a great fight with Hashimoto, he is a great fighter and I had already been with him two years before in the world championships and I lost so it was a great victory for me, to beat him this time. We don't have so much contact with the Japanese team because they don't travel so much for training camps, in Alicante yes, but even when we go to Japan, we don't always fight with them as everyone is in different locations. But then you see them in competitions and can watch their fights, you know how they do judo. 
The final, also a tremendous head to head that if anything, made fans appreciate the extra time in golden score, didn't end in the same victorious fashion.
Directly after the hansoku make, I didn't really know how to feel, I wouldn't say I was disappointed but I didn't want the fight to end like this. It was such a great fight that went in to golden score, which is why I couldn't celebrate it, but in the end when I was off the mat and saw my coach, it was emotional and really nice.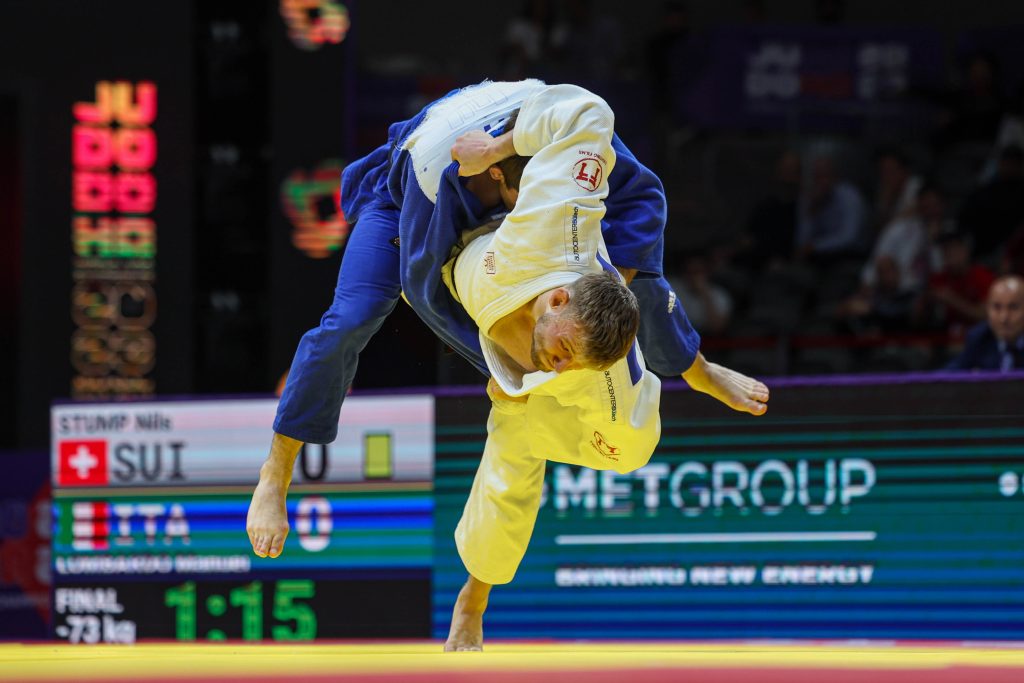 Following his historic world title, Stump managed to escape the frenzy back home and go directly on holiday, this allowed him time to decompress and realise his success.
Of course, after the world championships it was great, first I had my holiday which was perfect and nice to get a little rest and then I came home, it was a nice welcome with my club, my friends. First it took a while to understand that I was world champion but it was so cool, I knew they were coming to see me but no idea there would be so many people! I was getting a lot of messages, lots of media requests and so I had a lot going on but now it has started to go back to normal, I'm just happy I could take this victory for Switzerland. 
Now that the time for celebrating is over, there is always the next hurdle, the next challenge, the next goal.
When I came back from holiday, I trained at home a little bit just to get back in to it then I went to Valencia for a training camp, home again and now we're here in Poreč. This camp is great, there are so many judokas to compete with, so many good randoris, and then of course the location. It is almost like a holiday, we have the beach, sea, sun, good food, it is just perfect for us.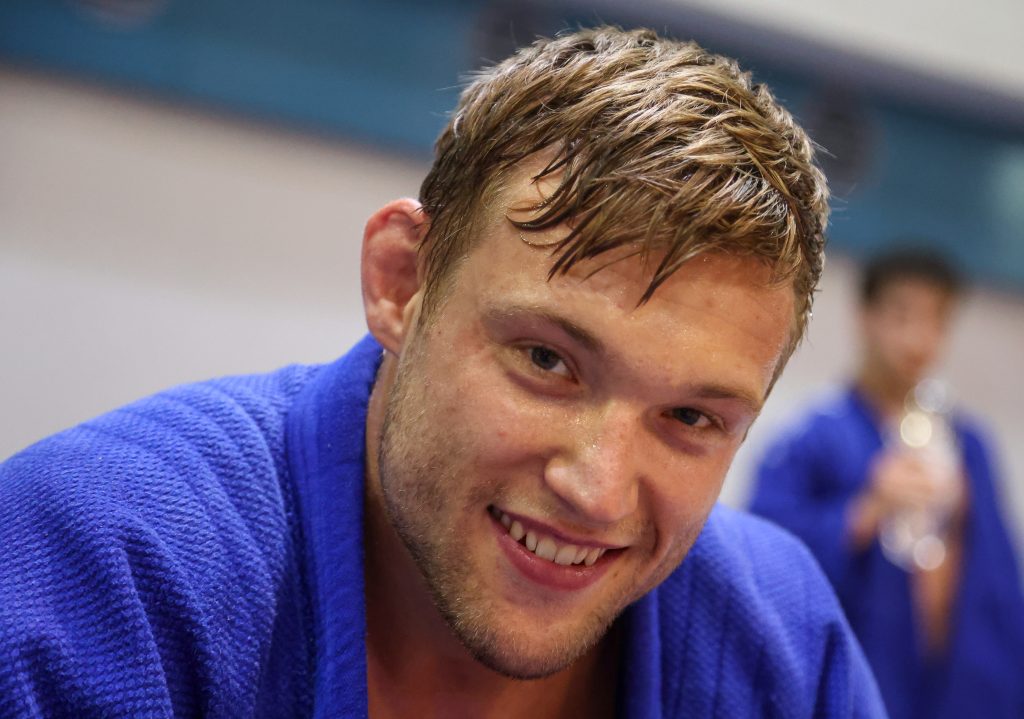 Though Stump feels like there is a bit of a target on his back now, quite literally with his red back patch, he will continue on like before, and the debut event for the current -73kg world champion is the IJF Masters in Budapest, Hungary.
Judoka
Author: Thea Cowen
---