Miriam BUTKEREIT (GER) and Sanne VAN DIJKE (NED) were first up to try and take their respective bronze medals in the -70kg category. Unfortunately for the German she wasn't able to seal the deal against NIIZOE Saki (JPN) but Sanne VAN DIJKE (NED) wasn't leaving without a medal.
Van Dijke took her first world medal just last year and undoubtedly wanted to improve on her performance to take a place in the final but was defeated by eventual finalist, Lara CVJETKO (CRO). Even in her bronze medal contest, opponent TANAKA Shiho (JPN) picked up an injury which evidently inhibited her in some respect, but the Dutch was classy in her approach, the contest ending in forfeit from the Japanese. It mightn't have been the end she was looking for, but once again she proves her world status.
Obviously I came to win the championships and I feel impatient because I really want a world title, nevertheless a medal is never given so I am happy to be going home with one. It was tough going today, was a lot more tactical than I am used to fighting, I think we executed it well but it really took it out of me. The Japanese are always tricky and left handed I find! My plan was to work on keeping the grip off and she was injured in the end and wasn't how I wanted it to finish. When you throw someone, the release is greater, it wasn't an opportunity to celebrate, you don't really want to pat yourself on the back for beating an injured player. This is judo, I did feel like I was winning the fight so I don't feel like I just got away lucky and the preparation was worth it.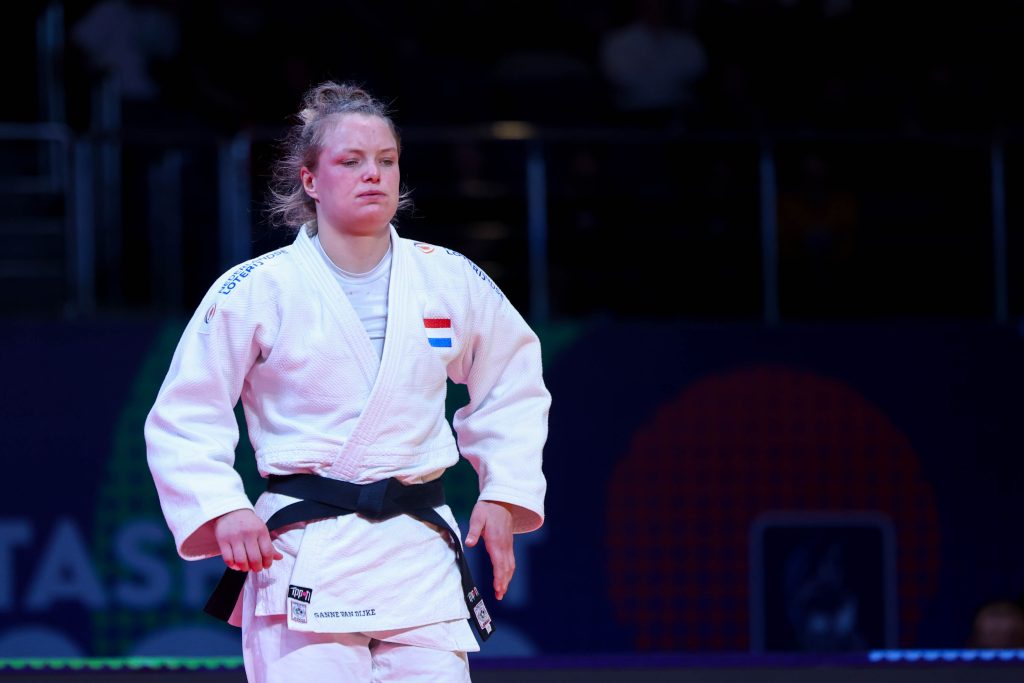 Many anticipated the -70kg final between the 2021 world champion, Barbara MATIC (CRO) and her 21 year-old team mate Cvjetko. The pair of course know each other well and are friends as well as rivals, with Cvjetko looking up to Matic as she was progressing in her career. The contest was not so tense between them but Matic kept her red back patch as a result of an armlock. Both ended in a great embrace, a monumental occasion for Croatian Judo, already history was made with Matic last year and now she continues the legacy, added to greatly by her younger counterpart.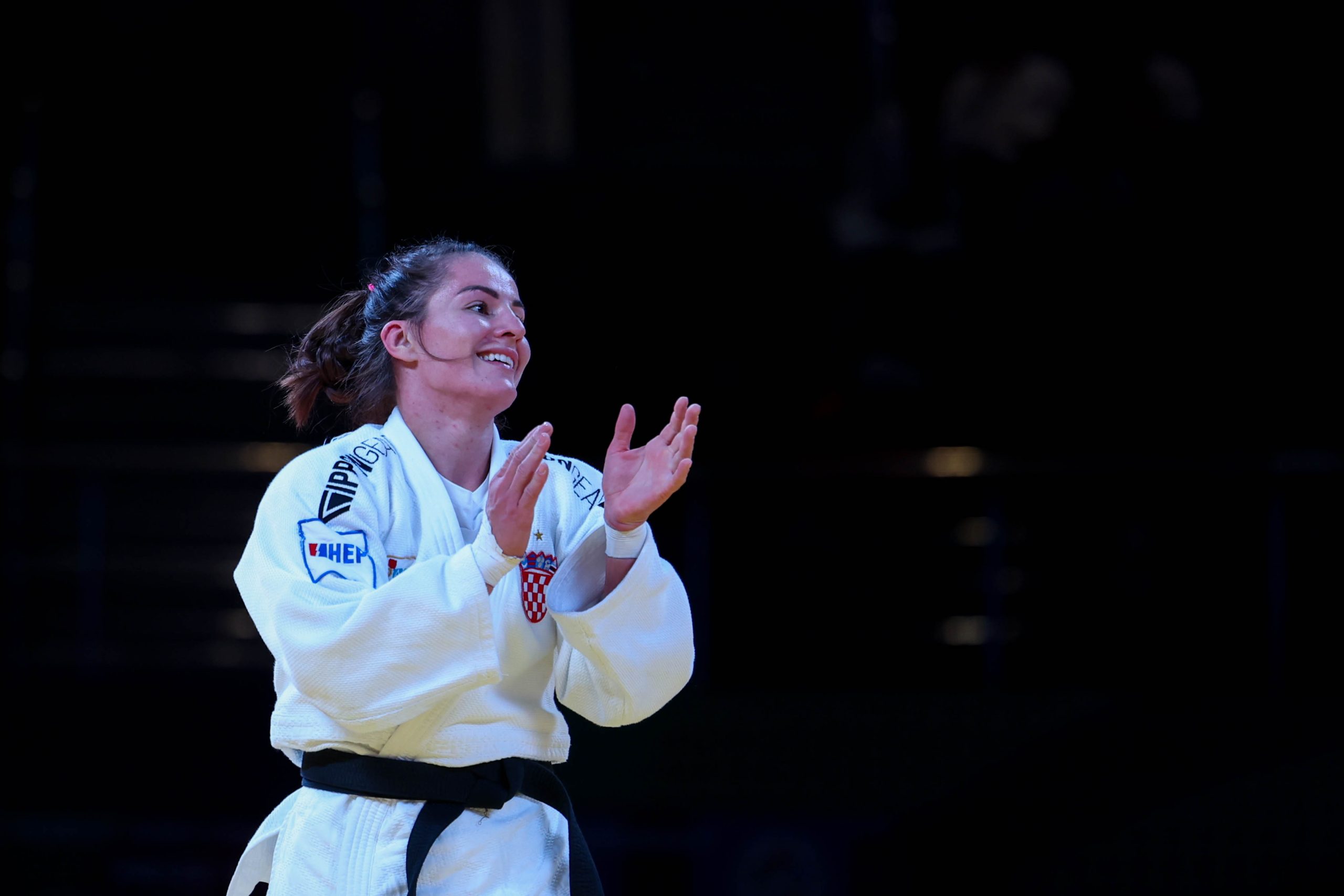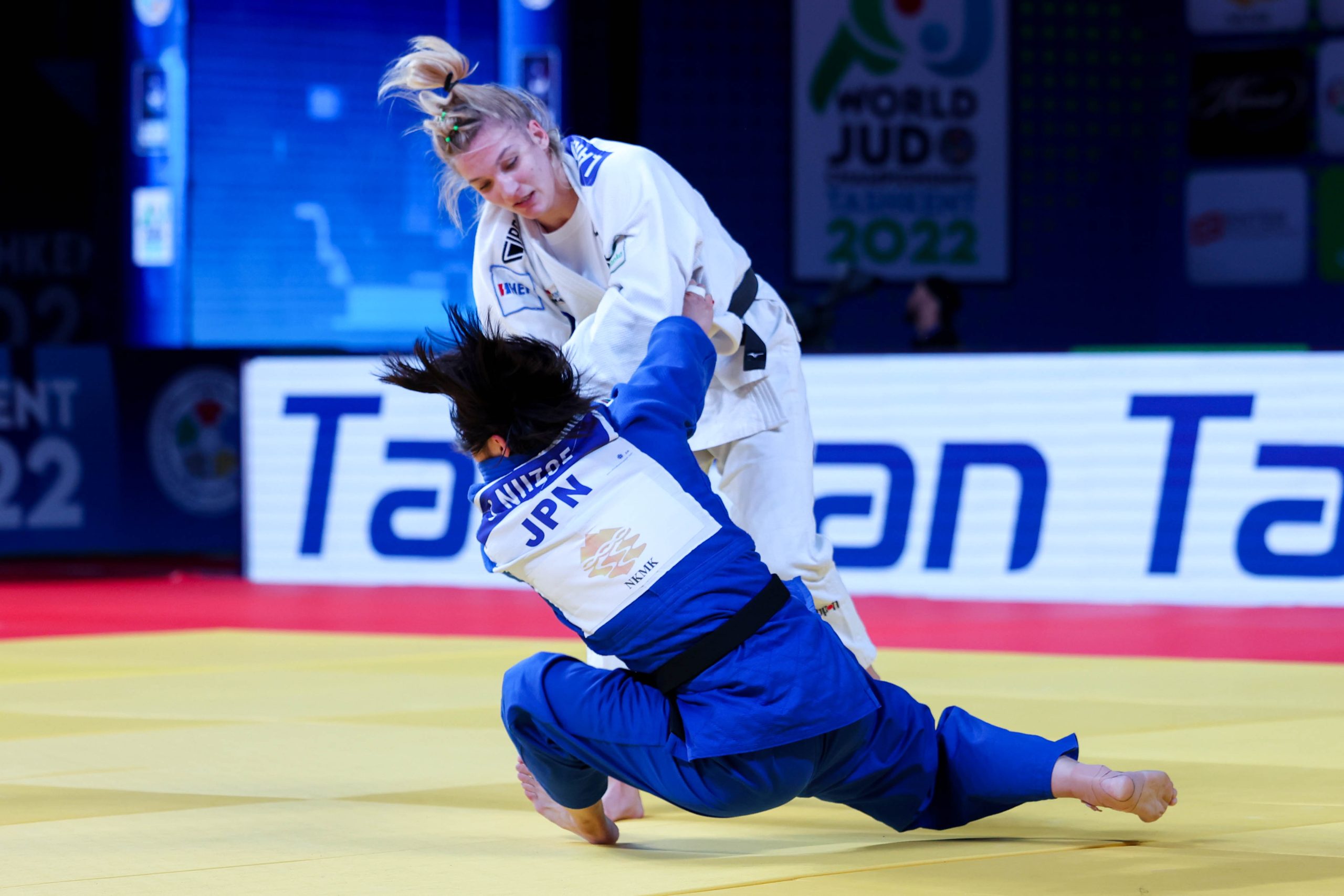 With three medals already secured by Europe, we could then move on to the -90kg category. The 2021 world champion has moved up in to the -100kg realm and so there was space for a new champion. Unfortunately for Georgia, both the current Olympic and European champions lost out in their respective semi finals and were then left to battle it out for bronze.
Luka MAISURADZE was first of the pair, taking on the 2018 world silver medallist, Ivan SILVA MORALES (CUB). It was a gruelling contest for both but in the end, the win went to current European champion Maisuradze in golden score.
There could have been a better medal for me today, I was well prepared for these world championships, I wanted to hear the Georgian anthem today but what can you do, this is judo and making a small mistake at this level means that you can't have the gold. I am happy that I took bronze though, for myself and my people. It would have been great to have an all-Georgian final with Lasha, but maybe we can do it next time!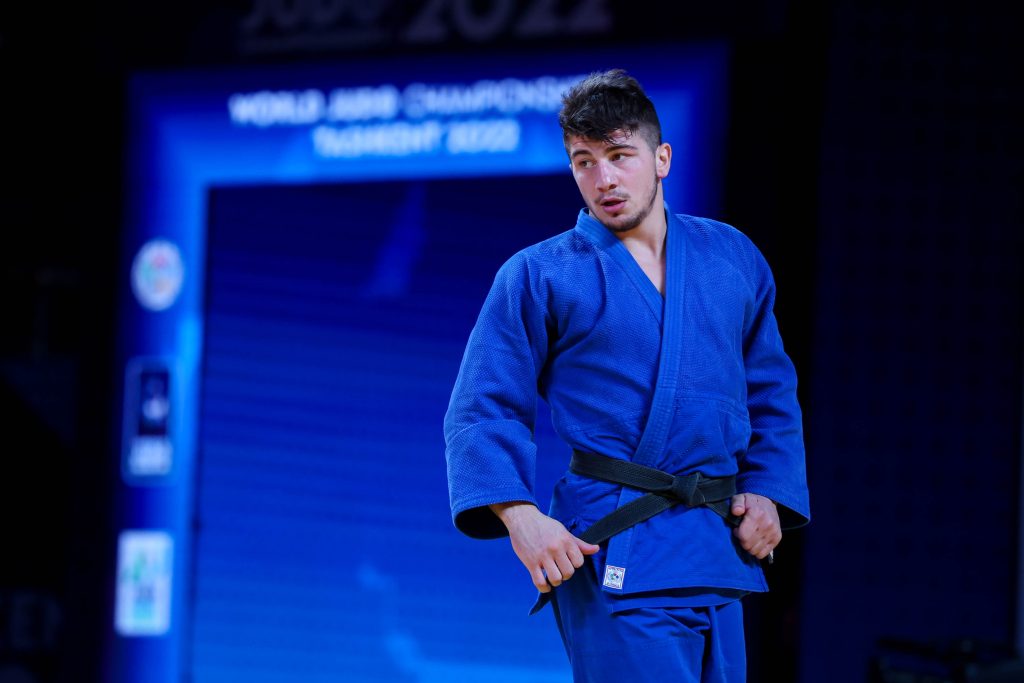 Olympic champion Lasha BEKAURI (GEO) lost his opportunity for the world final after being disqualified for head diving but was still given a chance for the medal, facing Tristani MOSAKHLISHVILI (ESP). Regardless of a win or loss, this is best result of Mosakhlishvili, but for Bekauri, you could see the disappointment he felt missing out on the final. A score was on the board within the first minute for the Georgian and shortly after, a driving maki komi secured his bronze medal, joining his team mate on the podium.
The bronze medal, I am thankful I could take it, I was expecting more for myself, the title and gold but I trust myself and I know I can beat anybody. What happened, happened, and I am disappointed but this is judo and I know that I am capable of more.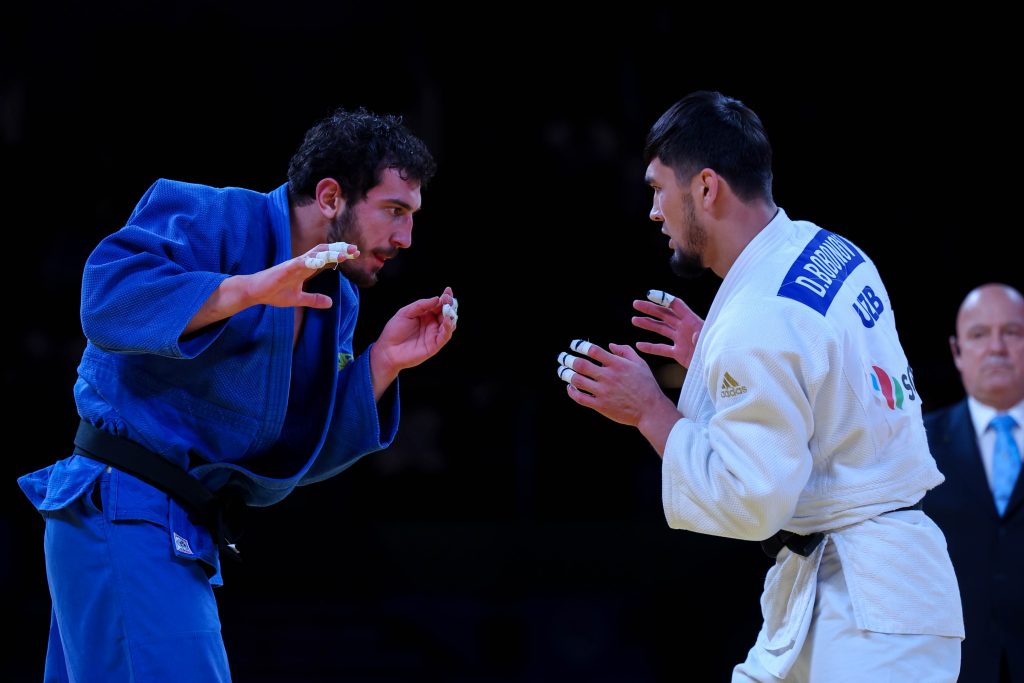 Christian PARLATI (ITA) became junior world champion in 2018 and today he fought his way to his first senior world medal contest, a gold medal one at that. The arena erupted as he was called out, the excitement was really building as the home nation were rallying behind their athlete, Davlat BOBONOV (UZB).
Actually today for me was a great day, I felt incredible, from the moment I won the second match against Azerbaijan till the final against Bobonov. He was fighting a little more tactically than me, probably I have to improve on this aspect but overall I am happy, it is a silver world medal, my best result up until now. I am so happy, even though the final could have gone better. I think the team of Italy is very strong, first the medal of Scutto and now mine and we still have more to come and I wish good luck to my team.
Judoka
Author: Thea Cowen
---