The upcoming world championships offers different values to each participants. There are the so-called superstars and there are other stars, champions of their own, from places that might be small in size but undoubtedly big in heart. Some athletes are able to prepare for tournaments with fixed financial resources whilst others are yet to work hours to make it onto the plane. The set up in each country is differ, and the importance of any championships is not measured in medals but individual achievements. 
There will be some heading to Doha, whom neither fall under the category of previous world medallist, nor the class of underdogs, and yet, they have already achieved a significant first step, getting there by qualifying for this tournament. Winning a contest at this level could make a difference in the long run between qualifying for the Olympic Games or not. Some of them sitting in a qualification position called the continental quota, which is essential to keep hold of, if the direct qualification is a bit out of reach.
Katryna ESPOSITO will represent Malta as the sole judoka of her country as she enters the field of play in the -48kg category. She is currently #55 on the Olympic ranking and yet has points to collect towards a continental quota. Meanwhile, Sofia ASVESTA (CYP) is currently sitting in the 'blue zone' (continental quota) of the -52kg category ranked #31 on the Olympic list. Same applies to Mathias MADSEN who is the highest ranked judoka in Denmark and currently in possession of a continental quota. He ranks #25 on the Olympic list of the -100kg category. Another judoka arriving to Doha from the 'blue zone' is Klen Kristofer KALJULAID (EST), who is #30 in the -90kg category.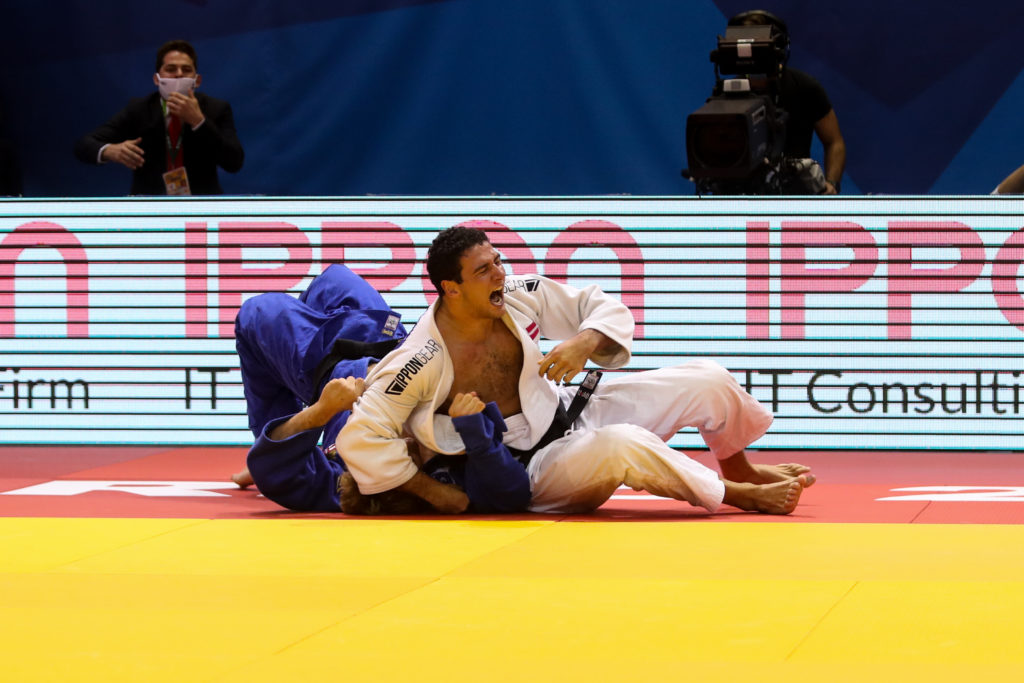 Armenia's only competitor at this years world championships is Ferdinand KARAPETIAN, who is ranked #76 and yet to claim more points to be listed for the games in the -73kg category. Within the same weight division yet higher in ranking, #40, Joshua GREEN is the current lead for Ireland ahead of Paris 2024. Latvia's potential lies in the hands of Anthony DE ANGELIS who is presently positioned #75 in the -66kg category. Lithuania's highest ranked judoka, for now, is Migle DUDENAITE, sitting in #47 position of the -78kg category. She is slightly ahead of her home compatriot, Sandra JABLONSKYTE (+78kg), who competed at the Tokyo 2021 Olympic Games. 
As stated, a winning contest can make a significant difference for these athletes, in the case that the continental quota is not given, it still must be earned. There are limits to it, such as only one person per nation across both gender and all weight classes can obtain a continental quota, therefore, for some of these athletes, the pressure is on whilst abroad and at home.  
Apart from direct qualification and continental quota, there is another way to qualify, via something called the wild card. Instantly, like everything else, it comes with rules set around it too. The bottom line is that no matter how one is intended to qualify for the precious Olympic dream, there is a level of success that must be established, even if it is not in the form of a world medal but other significant personal targets. Doha will bring an opportunity not only for the elite to shine, but for the ordinary to progress. 
Judoka
Author: Szandra Szogedi
---