EJU president Sergey Soloveychik was pleased about the level of organisation and the successful premiere of the mixed team championships. He said:
"I would like to compliment President Branislav Crnogorac and his team with the progress the Judo Federation of Bosnia and Herzegovina has achieved in organisation since hosting of the 2013 Junior European Judo Championships. It is always a big pleasure to see how the national federation is evolving. The Cadet European Judo Championships went smoothly thanks to the big commitment of a small but united team and it has been very much appreciated by our Judo Family.
It was a special pleasure to witness a mixed team contest which made debut at European scale. I would like to encourage local judo clubs and judo fans to attend such prime events as spectators to support the competitors and to enjoy a great atmosphere of a judo competition. I look forward to the hosting of the Mixed Team European Judo Championships in Ekaterinburg, Russia in two weeks."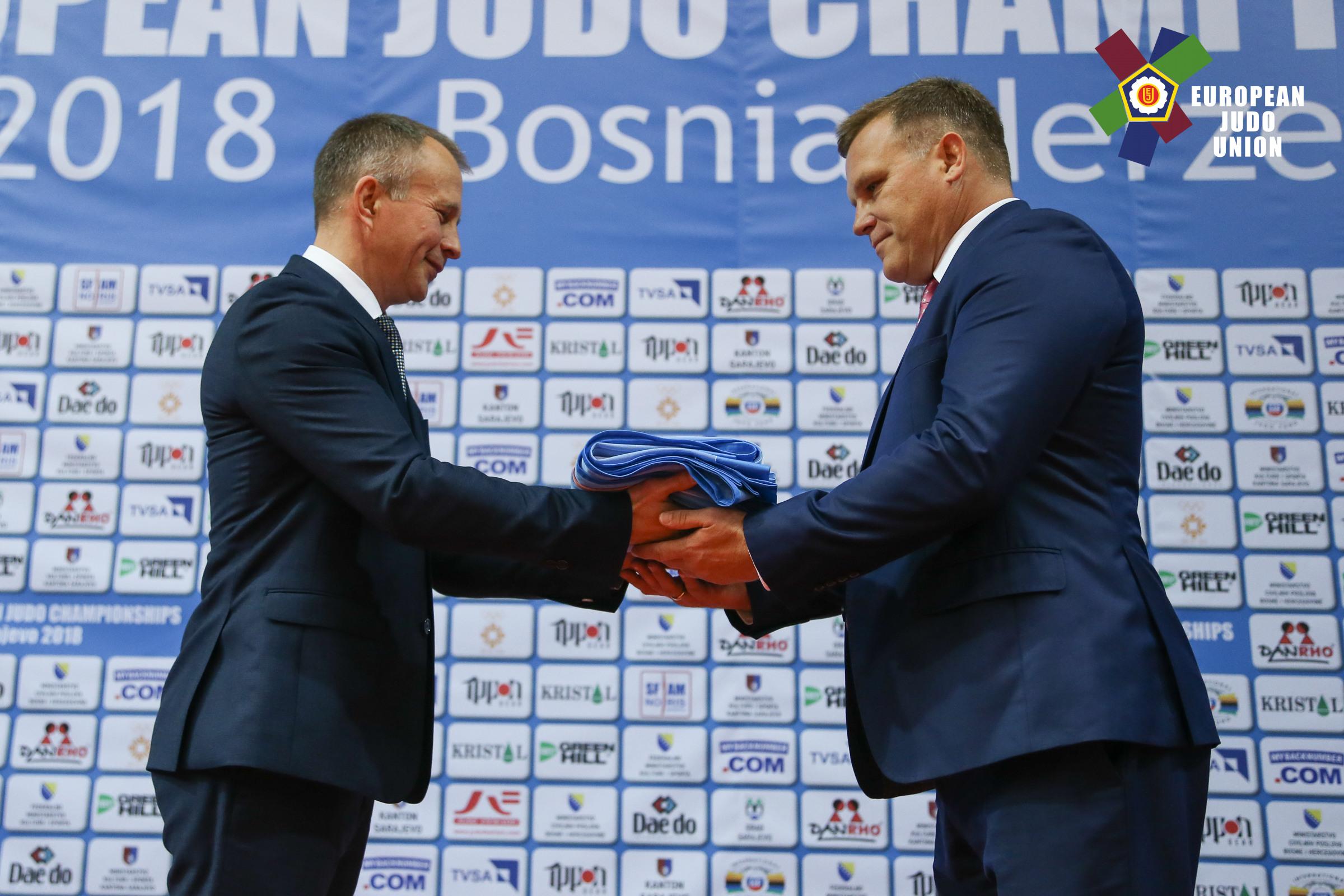 The Cadet European Judo Championships 2019 will be held in Warsaw, the capital of Poland. The President of the Polish Judo Association Mr. Jacek ZAWADKA, who has been presented with the EJU flag is confident to organise fantastic and memorable championships. The PJA has a lot of experience to organise such big events. Only one year ago the Senior European Judo Championships took place in Warsaw.
---