The first Junior European Judo Cup that started on Saturday in Sarajevo marked the end of a long pause for young judokas caused by the coronavirus pandemic.
Hotel Hills sports hall based in Ilidža provided the best conditions for the competition, and a special challenge were the protocols for COVID-19, to which the organizer responded at an extremely high level.
More than 260 judokas from 24 nations gathered in the Bosnian capital.
One of them is CZERLAU Jennifer (HUN), who won the gold in the -70kg category. In the final, she defeated Kaila ISSOUFI, the representative of France.
This was a big challenge for me. The feeling during the tournament was a mixture of fear and enjoyment, but in the end I won the gold, so I'm really happy.
One thing makes the young judoka from Hungary especially happy.
I was here in Sarajevo back in 2018 but left from here with fifth place in the European Cadets Championships. This is my first gold at a Junior European Cup , it makes me very satisfied.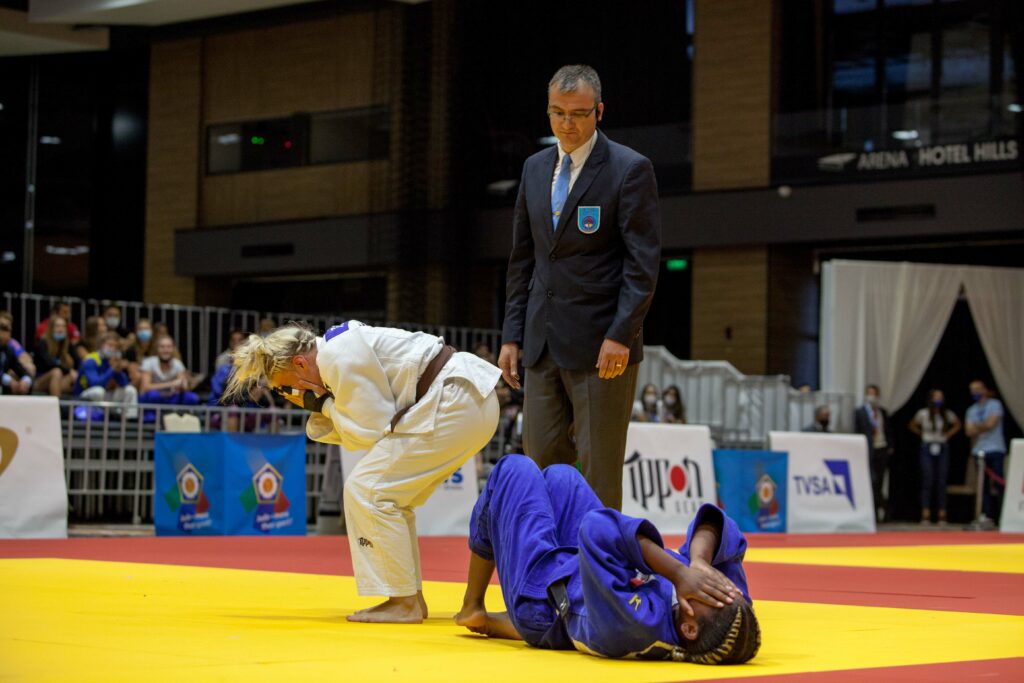 RADISC Attila, coach of the young women's judo team of Hungary, was also happy about the gold for Czerlau.
She did every fight tactically well, I have to be satisfied. Although the European Cups were not held for a long time due to the coronavirus, we trained diligently. We stayed at training camps almost every weekend, and this is the result of good work. Her next tournament will be a competition in Prague.
The story of Daniel POCHOP from Czech Republic is very similar to Jennifer's. He also performed at European Cadets Championships, but ended in seventh place. Today he won gold in -73kg category.
It's a great feeling to win gold. Last time I was in Sarajevo I was not on my best level, but after todays first fight I realised I could take a good result, so I took my chance in the best possible way.
Daniel's coach Vaclav SEDMIDUBSKY, says the medal is the fruit of great and hard work.
It was difficult, but I am very satisfied. Daniel performed well and we materialized hard work in the right way.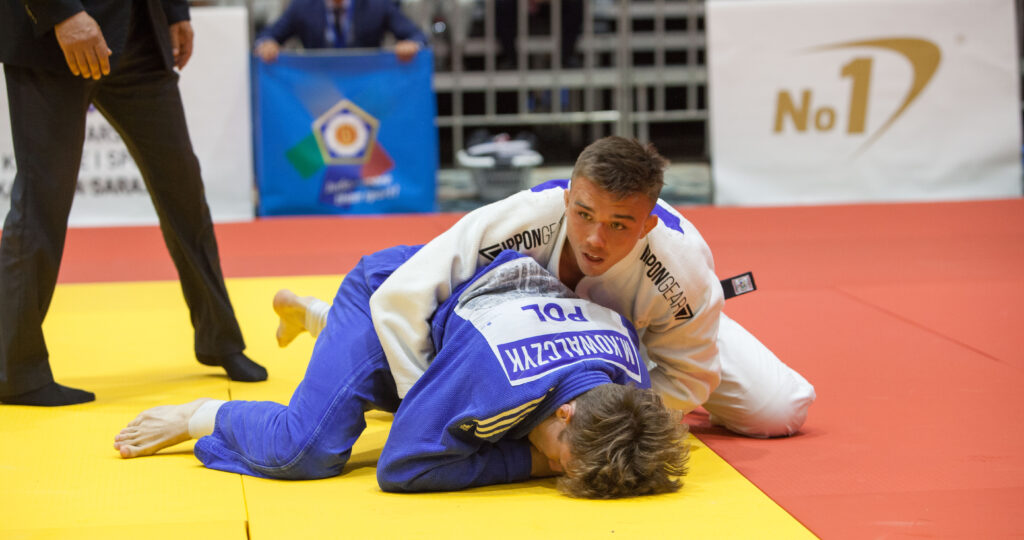 At the end of the first day of competition, Mr. Branislav CRNOGORAC, President of Bosnia and Herzegovina Judo Federation, was very pleased,
I'm very satisfied with the organisation of the Junior European Judo Cup in Sarajevo, especially because of the situation with COVID-19. We are glad that the restart of the junior tour started in Sarajevo.
Judoka
Author: Thea Cowen
---