NAME: Ilia SULAMANIDZE
COUNTRY: GEORGIA
CATEGORY: -100KG
WORLD RANKING POINTS: 5752
Yesterday on the final day of the Jerusalem World Judo Masters 2022, and the final day of competition on the calendar, 21 year-old Ilia SULAMANIDZE of Georgia took the gold medal in the -100kg category and as a result, shot up the rankings to finish 2022 as the world ranked number one.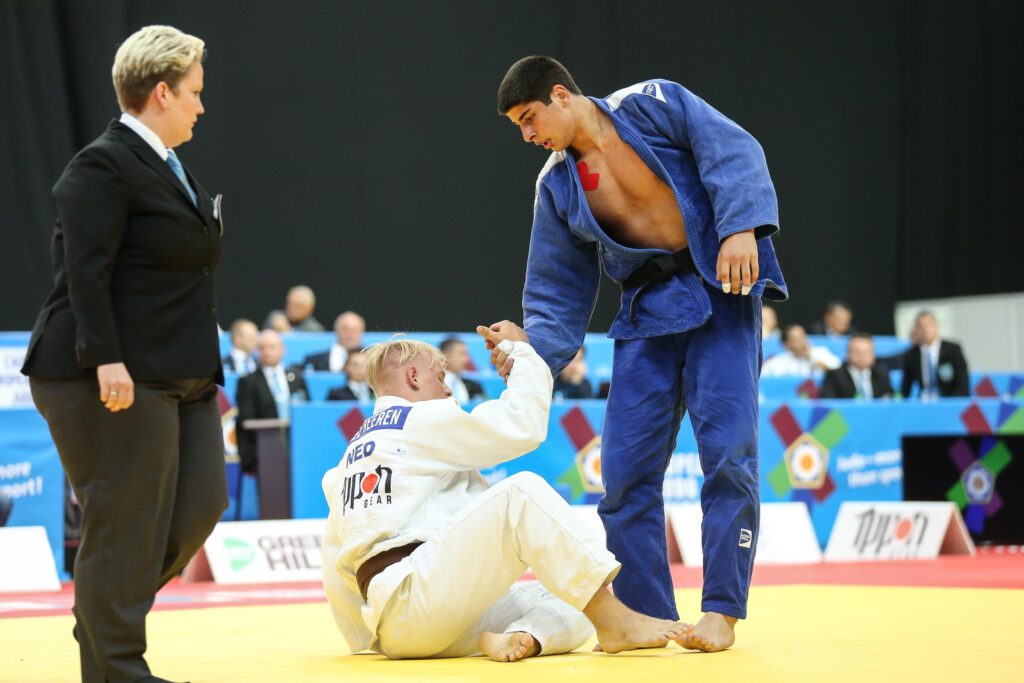 His consistency since being a cadet athlete has shown an upward trajectory, taking European championship medals as well as a silver medal in the Youth Olympic Games in 2018. The following year he became junior European champion and world silver medallist, even defending the junior title in 2020.
It was in 2021 that the Georgian team decided he was ready to venture on to the IJF World Tour and immediately started his collection with a bronze in the Tel Aviv Grand Slam, followed by a silver at home in Tbilisi.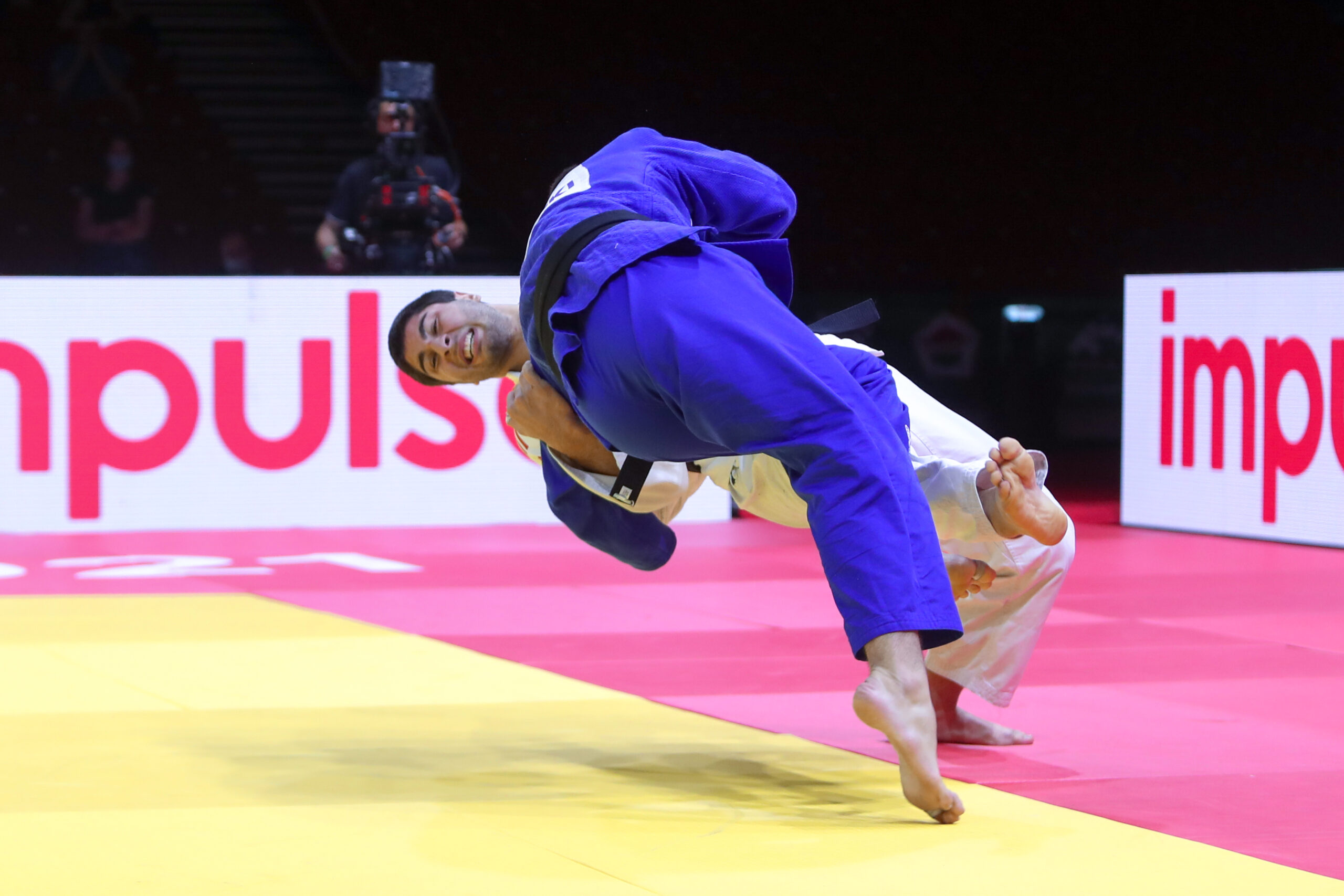 Senior World Championships bronze medallist 2021.
Varlam LIPARTELIANI and Ilia SULAMANIDZE
These were incredible achievements alone but he really stunned the judo community with a senior world championships bronze medal in Hungary in 2021, standing alongside the legend that is the Georgian captain, Varlam LIPARTELIANI. Still though, despite his senior success he still competed on the junior and U23 circuit, eventually taking his gold at the junior worlds and adding to his European title collection at U23.
In truly poetic style, he came to Israel in February this year, earning the Tel Aviv Grand Slam title and has now finished the year, again in Israel, with a career milestone in this prestigious invitational.
Especially in this category it is no easy feat to become the number one, let alone that it is only his second year on the IJF World Tour, but this is only the beginning and it's certainly looking like we will see Sulamanidze in the next Olympic Games by which point he will have elaborated greatly on his acquisition of titles.
Author: Thea Cowen
---