It was a sigh of relief. Adrian SULCA (ROU) completed his enviable collection yesterday in Olbia in the Junior World Judo Championships 2021. The day was anything but easy for him, but his determination and talent is what eventually earned him the gold medal in his final junior event.
The number one seed in the -73kg had the weight of expectation on his shoulders which he's been carrying for some time. He started 2021 off in a wonderful way, demonstrating that he was even ready for the senior circuit by taking two senior European open golds in Zagreb and Prague, but this led to pressure. Admittedly, he had to find a way to manage this mental stress more so than his physical condition, it was his last opportunity to take the major titles at junior level this year and he couldn't make any mistakes. 
He took the first of these titles in Luxembourg at the Junior European Judo Championships which only left the world to conquer.
After looking at the draw he prepared himself for very difficult first rounds, both his first and second contests went in to golden score and though he wasn't able to successfully throw the Dutchman Koen HEG, he used his experience to win tactically. Next up was Daniyar SHAMSHAYEV (KAZ), another gruelling contest but Sulca managed a score in the tenth minute to move in to the quarter final against the home favourite, Luigi CENTRACCHIO (ITA). He moved past the Italian and in to the semi final against Daniel POCHOP (CZE). 
It was only a countering waza ari score against the Czech athlete that brought him the win, but at the end of the contest there was a moment between the two of great sportsmanship, an exchange of celebration and best wishes from both athletes and when asking Sulca about this he explained,
I think I have good relationships with everyone on the podium today, so it's okay, we are friends and nobody gets upset.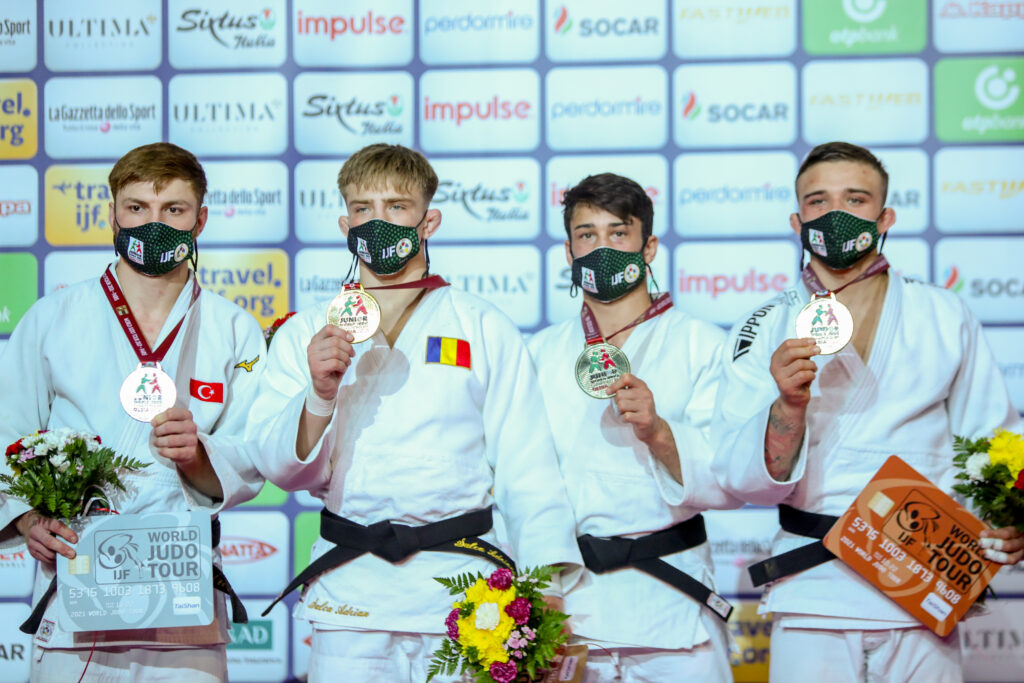 There was great excitement surrounding the final as Umart DEMIREL (TUR) had given the performance of a lifetime on his way to the gold medal contest. In the first minute it was hard to tell who would be the victor as there was no clear lead, it was a perfectly matched final. 
That was however, until Sulca, who has a wide range of tachi waza and ne waza skills strategically placed his leg during a transition. He tied up his opponent and though he was unable to use his momentum to over roll him, he reversed in to osaekomi to mark his world title. Demirel was evidently and understandably very disappointed, but in another demonstration of sportsmanship, Sulca helped him up and congratulated his worthy opponent.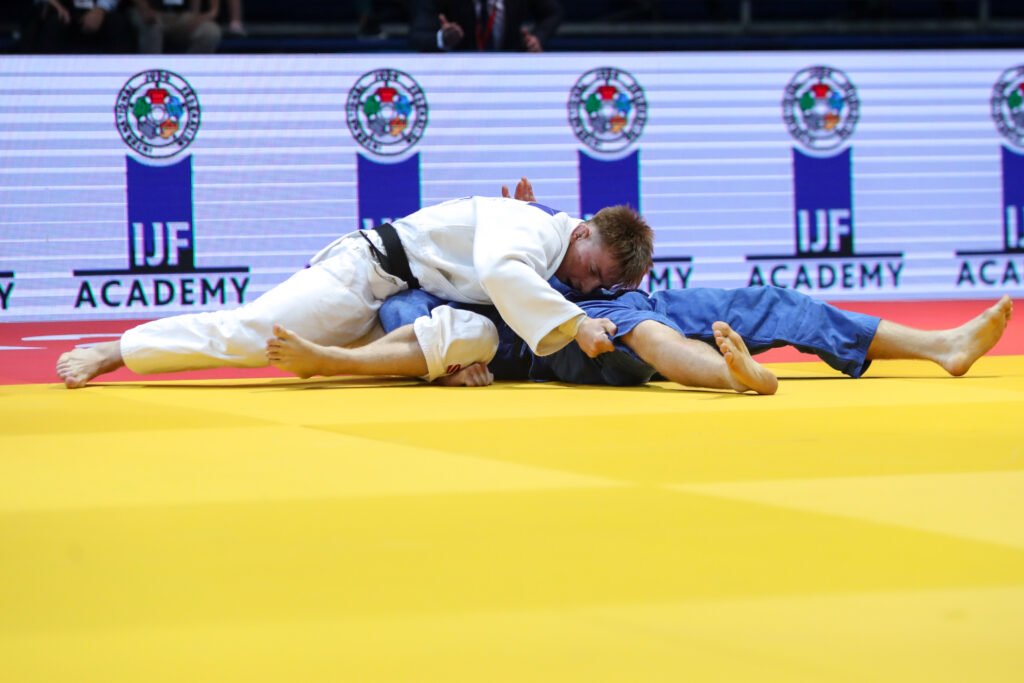 Next up for Sulca is the senior circuit which he is very excited about, already proving he can tackle the athletes on this level, we look forward to his transition to a full time senior and his success on the IJF tour.
Judoka
Author: Thea Cowen
---