KATA 2022: "GRAMMAR OF JUDO"
A few weeks ago, the Bulgarian Judo federation hosted the European Judo Championships where we saw new European Champions crowned. This weekend, Kata athletes are competing for the 2022 European Champion title at the Zamet Center in Rijeka, Croatia.
Vice President of the EJU, Jane Bridge gives her take on the Championships:
"The word kata literally means 'form'- basically it is a sequence of techniques that are prearranged. So, if we compare it to randori, which is the opposite which is you know, 'free practice'. Kata is the grammar of judo. It is very important because in al the katas the principles of judo are used, whether it is breaking of balance, or using the strength of your partner or using the movement of minimum effort and maximum efficiency"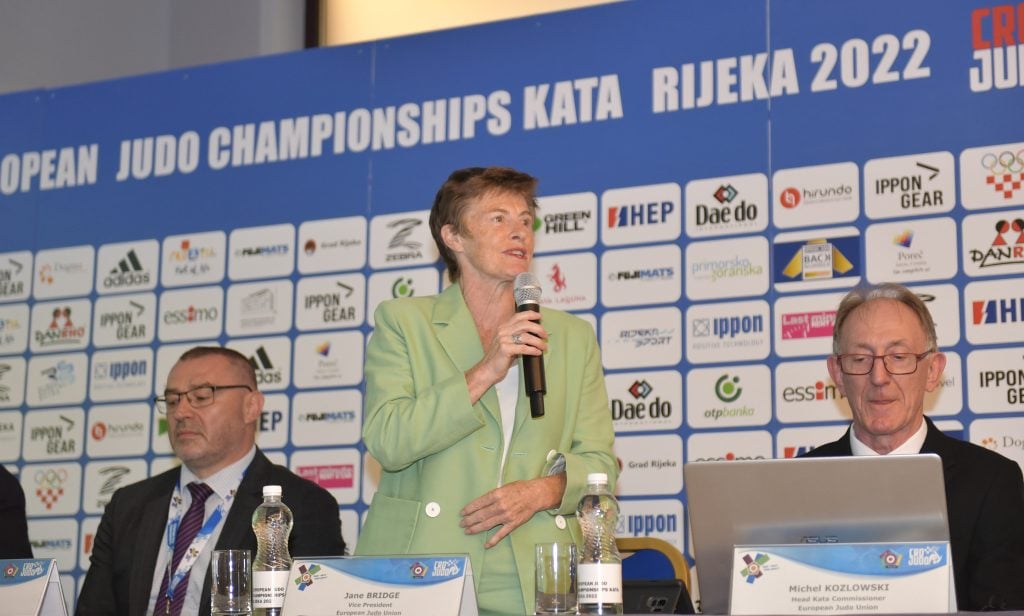 It is important to note that kata is growing, more nations and competitors are participating in Kata events. It is worthwhile to point out that there is a new generation of kata athletes, JUNIORS.
"We decided to create a junior championship to really encourage the younger age group to first of all start to practice kata in the federations, to develop it, and then have an actual European championship and we are really happy because we introduced it right before COVID and we have seen a big increase in participation" 
This year the European Championships Kata is also hosting a Nage-No-Kata competition for Special Needs Athletes for the first time tomorrow.
"In the education department we'd like to think that judo is for everybody. Whether you are young or old and if you have some disabilities, and if you are a little bit different, then there is are no reasons why you can't do judo. Special needs or adaptive judo is really developing in Europe, and in judo clubs and federations, so we wanted to introduce it and allow them to compete with everybody else. It is not an official European championship, we call it a European Cup. But to compete and show what they are able to do- we think it is very important for judo." 
After today's preliminary events, the Draw for the finals will take place at 18:00.