KATA 2022: SENIOR FINAL RESULTS
At the Zamet center in Rijeka, Croatia we saw five different kata performed on the final day at the Junior and Senior European Judo Championships Kata 2022. Medals spread across 10 countries with France claiming the most medals (8), followed by Spain (6) and The Netherlands (4).
SENIOR RESULTS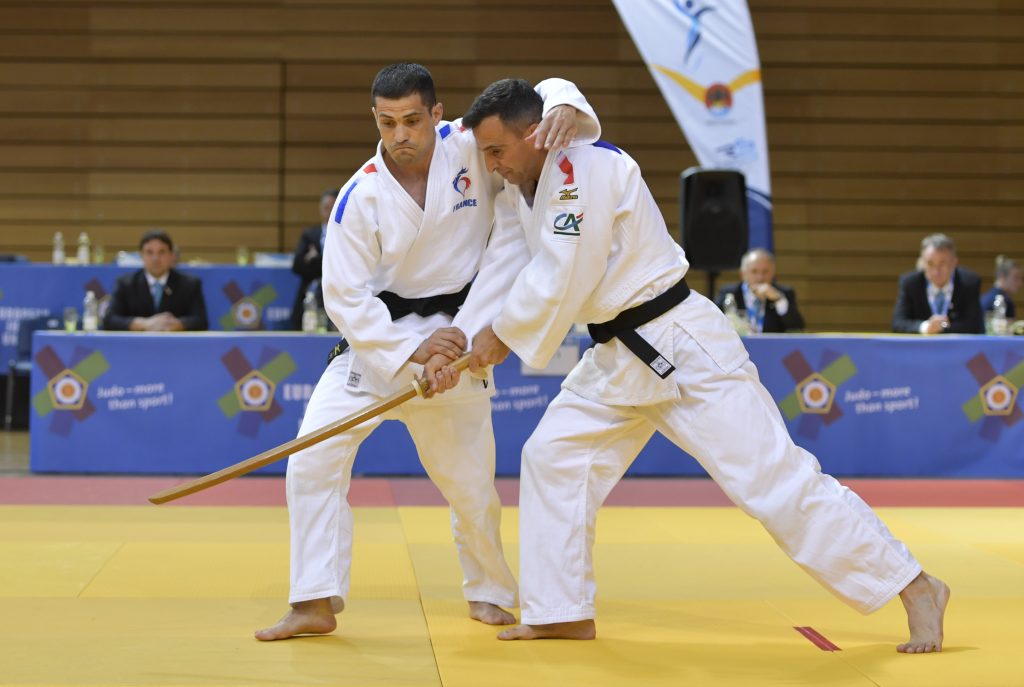 We first have Kime No Kata, where techniques are done in a kneeling position and in a standing position. In Group 1, it was a close battle between France and the Netherlands. 2021 Silver World Medalist, Gregory MARQUES and Stephane BEGA (FRA) make it to the top of the rostrum with 518 points with the Dutch pair, Mischa FRANSON and Yoeri FRANSON (NED) closely behind with 512 points. In Group 2, the victorious demonstration came from Spain, Miquel Angel VICENS SIQUIER and Antoni VICENS SIQUIER (ESP) with 521,5 points.
In Kodokan Goshin Justu, which consists of an "unarmed selection" and a "weapon selecton". The winners of Group 1 and another Gold medal for Spain is Juana Maria PUIGSERVER SANSO and Llorenc GAYA PUIGSERVER (ESP) with a total of 533.5 points. Italy claimed the podium in Group 2 with a fantastic demonstration from Ubaldo VOLPI and Nicola RIPANDELLI (ITA). Their overall score was 592 points.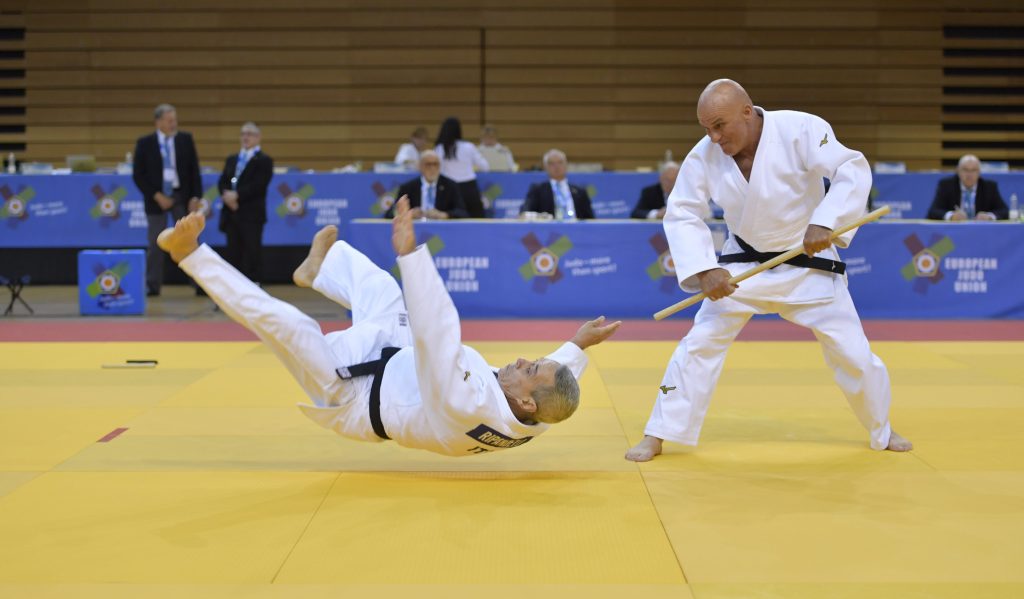 Katame No Kata is a form of grappling and holding with five model techniques from each Katame-wazas. 2021 World Bronze medalists the Gilon brothers, Nicolas GILON and Jean Philippe GILON of Belgium were the winner of group 1 with a total score of 430 points. The winners of Group 2 were Tycho VAN DER WERFF and David LEFEVERE (BEL) with an overall score of 435,5 points.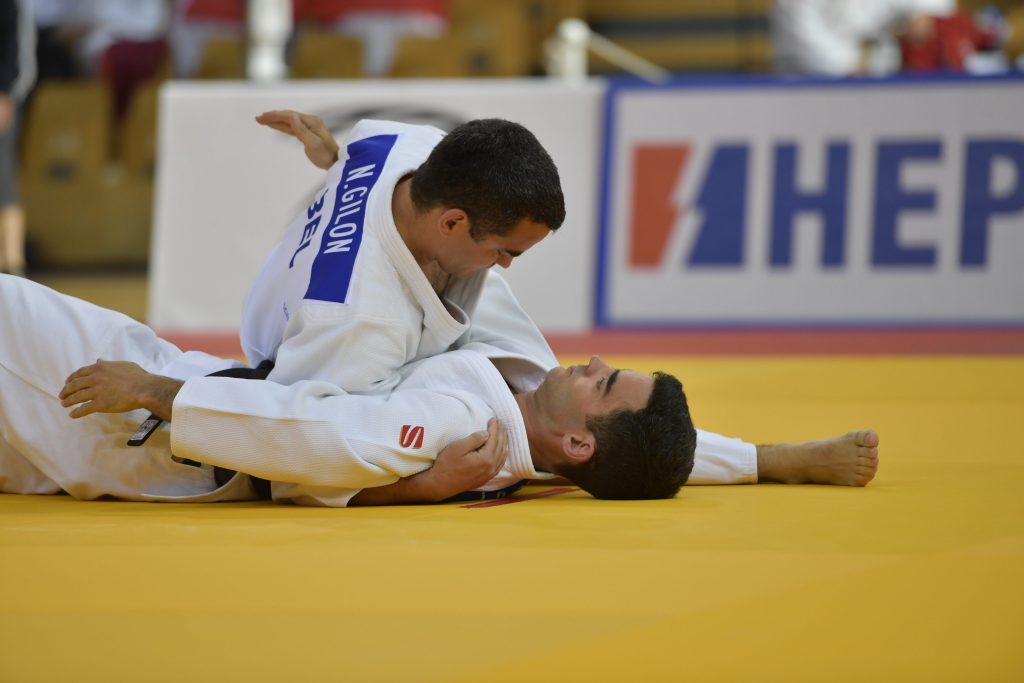 In Ju No Kata, which showcases a form of gentleness and flexibility. The Romanian pair, who have a collection of medals and European Titles, Alina ZAHARIA and Alina CHERU (ROU) won Group 1 with a total of 418,5 points. While in Group 2, 2021 World Silver medalists Wolfgang DAX ROMSWINKEL and Ursula LOOSEN (GER) delivered when winning with 425 points.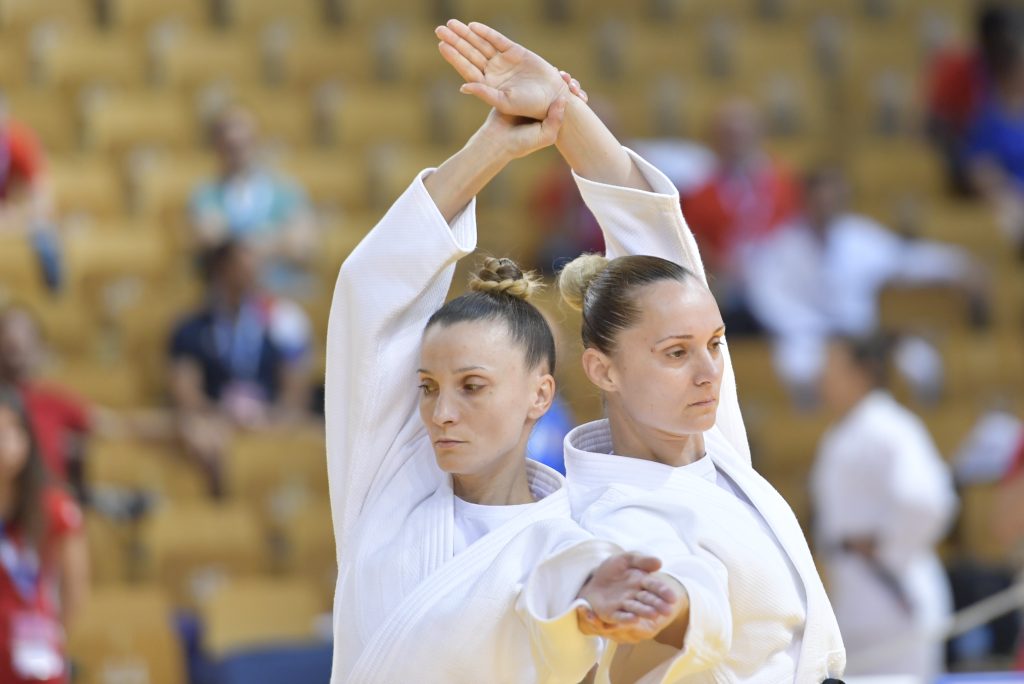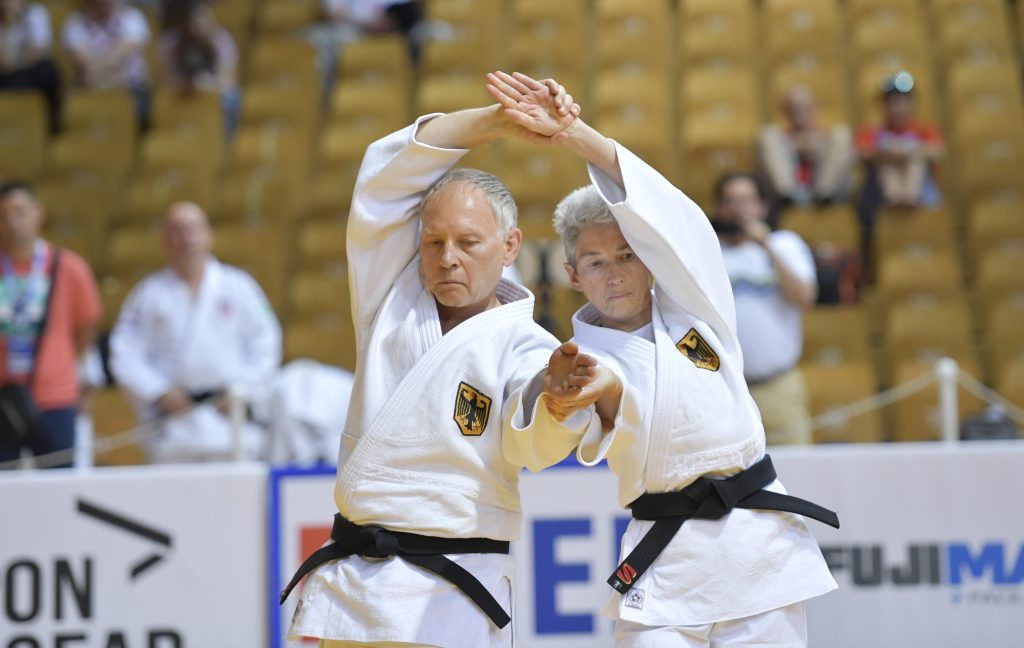 The championships also included Nage- no- Kata which is a form of throwing with five Nage-wazas: Te-waza, Koshi-waza, Ashi-waza, Ma-sutemi-waza and Yoko-sutemi-waza. Immo SCHMIDT and Hendrick SCHMIDT's (GER) performance resulted in the highest points in Group 1 with 394,5 points. In Group 2, 2021 World Champions Erik FAES and Niels NEUMANN (NED) gave a stellar demonstration resulting in 410 points.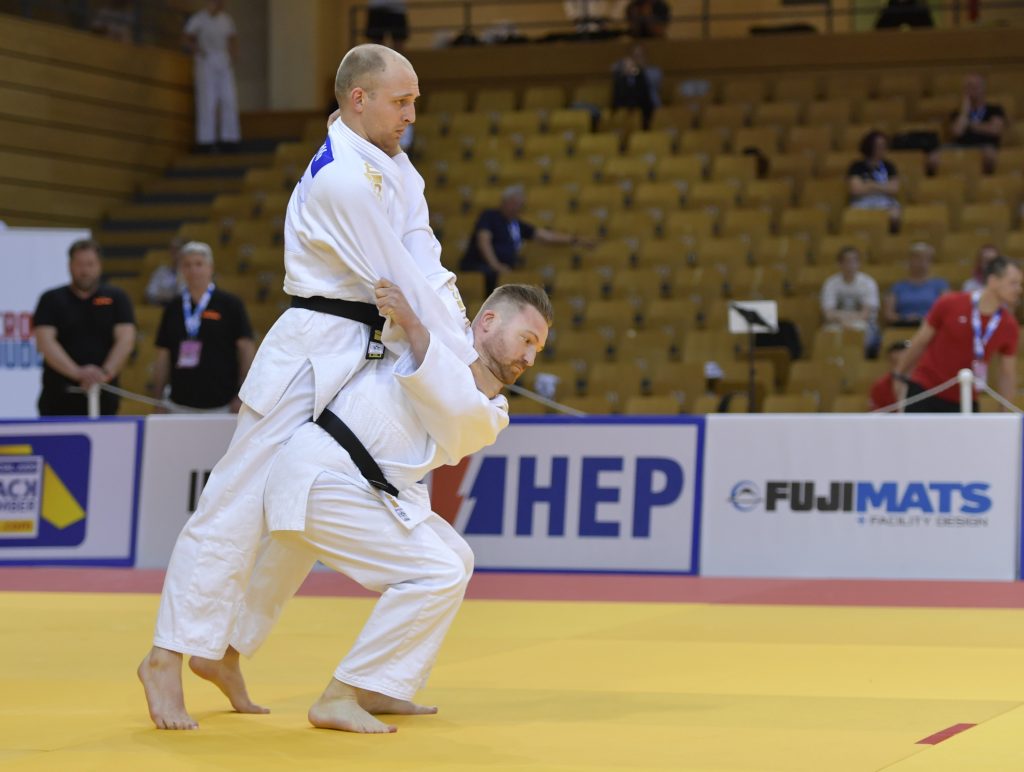 Head Kata Commissioner Michael KOZLOWSKI was very happy with the championships:
"Today there was no big surprises, some were not expected. So it is very nice to see at this competition. Everyone performed at their level, In Nage no Kata the Dutch pair is usually very low in the preliminary and they improved their level for the final, just like they did at the World Championships last year. Some pairs you can see were a bit stressed in the final, they had a good performance in the preliminary but not so well in the final. Overall, it was a very nice competition and the final had a very high level of competitors."
Congratulations to all medallists! Next up on the Kata calendar is the Krakow World Championships in Poland that will be held September 12-14th.View Full Photo Gallery