The final block of the second day here in Montpellier, France, certainly wasn't what the home crowd was expecting. On day one, France dominated in the Senior European Championships 2023, however today there was more even distribution.
Many were hoping to see the world and Olympic champion, Clarisse AGBEGNENOU (FRA) in the -63kg final, but instead we had the world silver medallist, Andreja LESKI (SLO) and last years bronze medallist, Gili SHARIR (ISR). It was a close fought contest but in the final minute, Leski scored waza ari with a sharp ko soto gari. Sharir did not give up however, and continued to chase as the clock ticked away, but to no avail. Still, she can be pleased that she improved on her result in 2022.
In Slovenia we have the highest peak that we have on our coat of arms, the Triglav, now I haven't been on the top yet but now I am the top of Europe! I must say I was ready for Clarisse today, but when I saw the draw, it wasn't so unexpected. We didn't have much of a break between the semi final and final but I think I felt already warmed up and it was good for me. We had some big preparations for this European Championships so I think the competitions will begin again next year.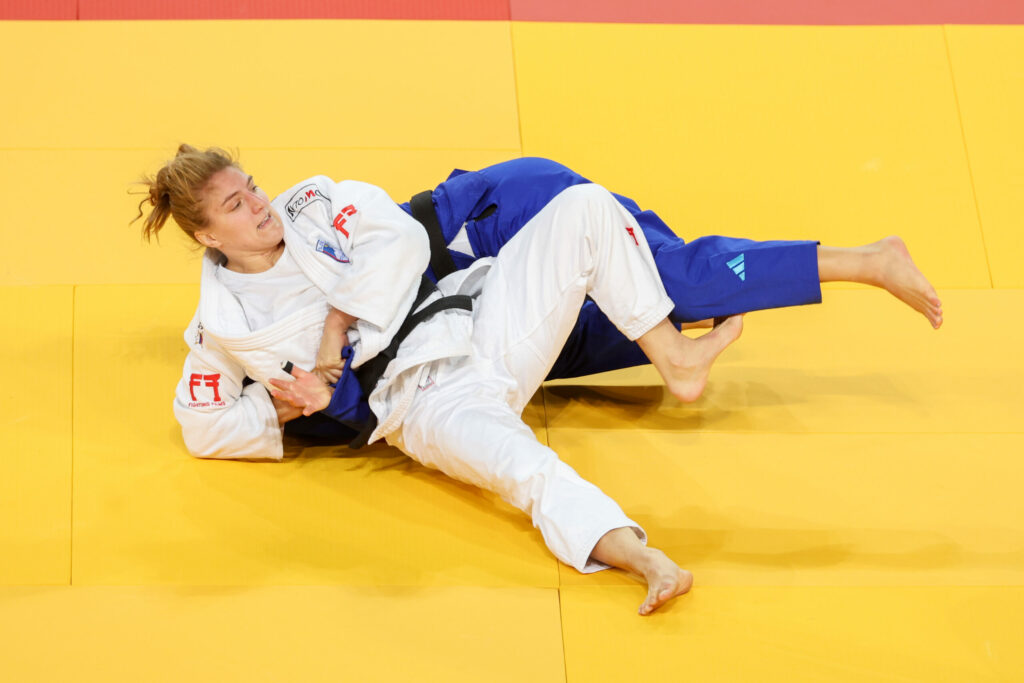 In the -73kg final contest, the WRL #1 and defending European champion, Hidat HEYDAROV (AZE) took on the chaser, Salvador CASES ROCA (ESP). Heydarov continued on his quest to become a double European champion at senior level, as in fact he already has a collection of six, made up from cadet, junior and U23 continental championships. Though Cases gave his all and had tremendous support in the crowd with a large Spanish following, Heydarov proved his ranking and scored first with kata guruma, transitioning directly in to osae komi.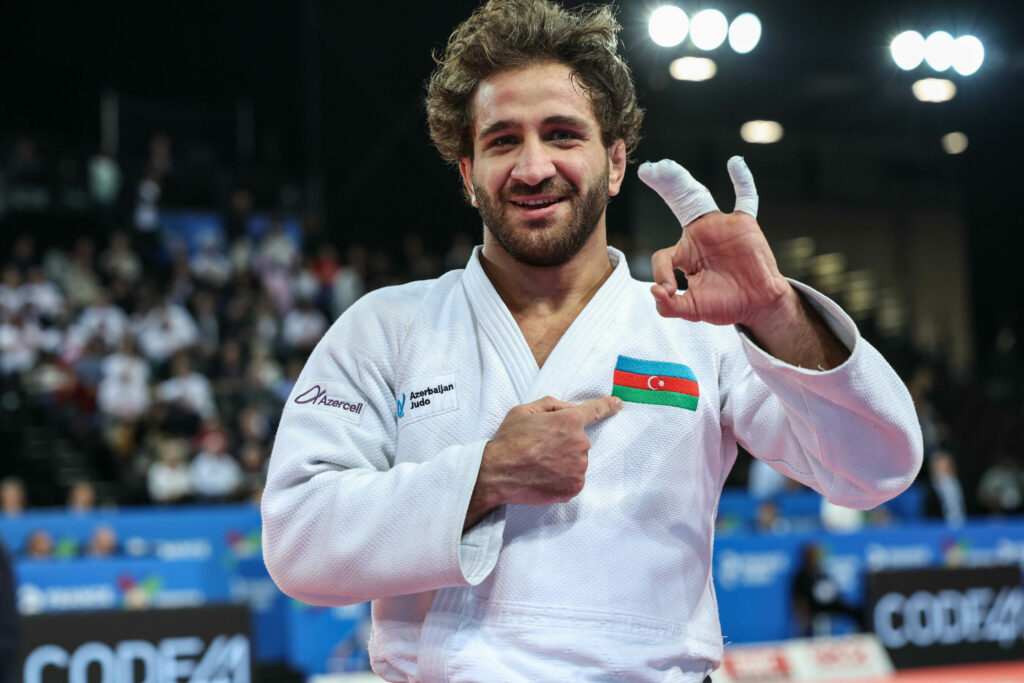 The only hope of a French gold medal on day two was from Marie Eve GAHIE, entering the -70kg final after a series of unstoppable contests. This final was no different and within the first 15 seconds created hysteria in the arena with o soto gari, scoring waza ari. This woke up her opponent, Madina TAIMAZOVA (AIN) but it seemed it was too late, Gahie stayed on top and controlled the contest, scoring again off the grip with another huge o soto gari to take an emotional win here in Montpellier.
I am a very faithful person so I will say I believed that in each fight I was going to be consistent. I want to win every time I fight of course, but I really wanted to throw. I knew if I was precise with my kumi kata then it would be easier to throw.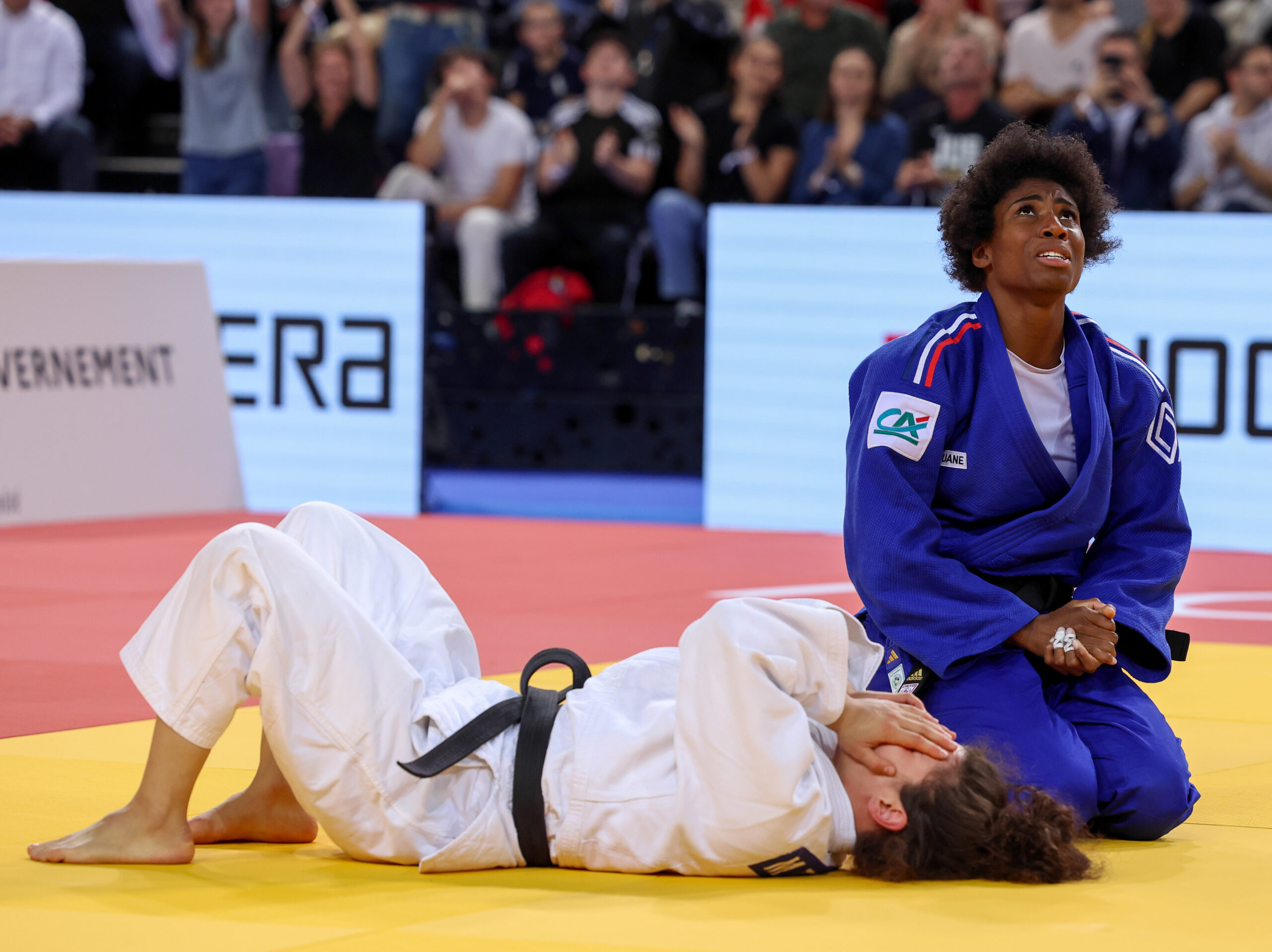 In the fourth and final gold medal contest of the day, the crowd came alive once again but this time for Georgian athlete, double world champion, double IJF Masters champion and double European champion, Tato GRIGALASHVILI. His accolades may sound daunting, but 2021 European champion, Vedat ALBAYRAK (TUR) did not hold back, and so Grigalashvili upped the tempo, forcing Albayrak to pick up a shido for passivity. As the clocked ticked away, both athletes picked up two shidos, then a stunning uchi mata scored waza ari for the Turkish athlete, astounding the crowds to take his second European title.
I am really happy with my medal, I had a great day but I think the more important thing for me is that my opponents were the best ones, the final was very tough.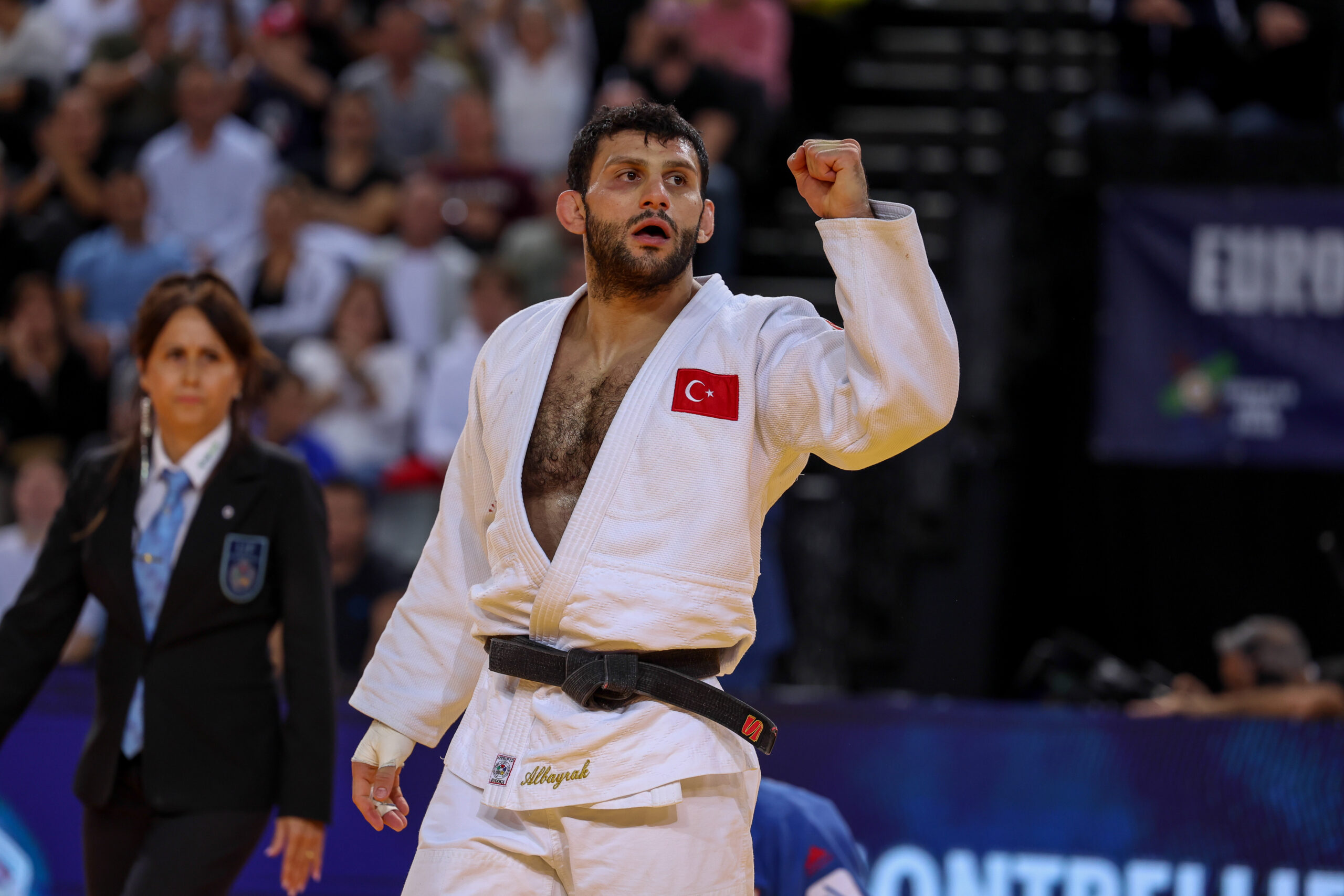 Judoka
Author: Thea Cowen
---