The countdown has officially begun. In two weeks we will be waiting for the results of the draw to attempt a guess at who will become European champion 2022. Of course this is a fools errand, judo can be unpredictable.
In the -60kg category, reigning title holder Francisco GARRIGOS (ESP) is the only medallist from 2021 who will be competing. Garrigos had a tremendous year, also collecting a world medal and will be coming in as the number two seed, the #1 place going to Artem LESIUK (UKR) who dominated the field in the Tel Aviv Grand Slam this year to take gold.
There is a double threat in the top eight, 2019 world champion Lukhumi CHKHVIMIANI and Jaba PAPINASHVILI both of Georgia, both more than capable of taking a place on the podium, in fact only this month in Antalya, Chkhvimiani defeated Garrigos in the semi final.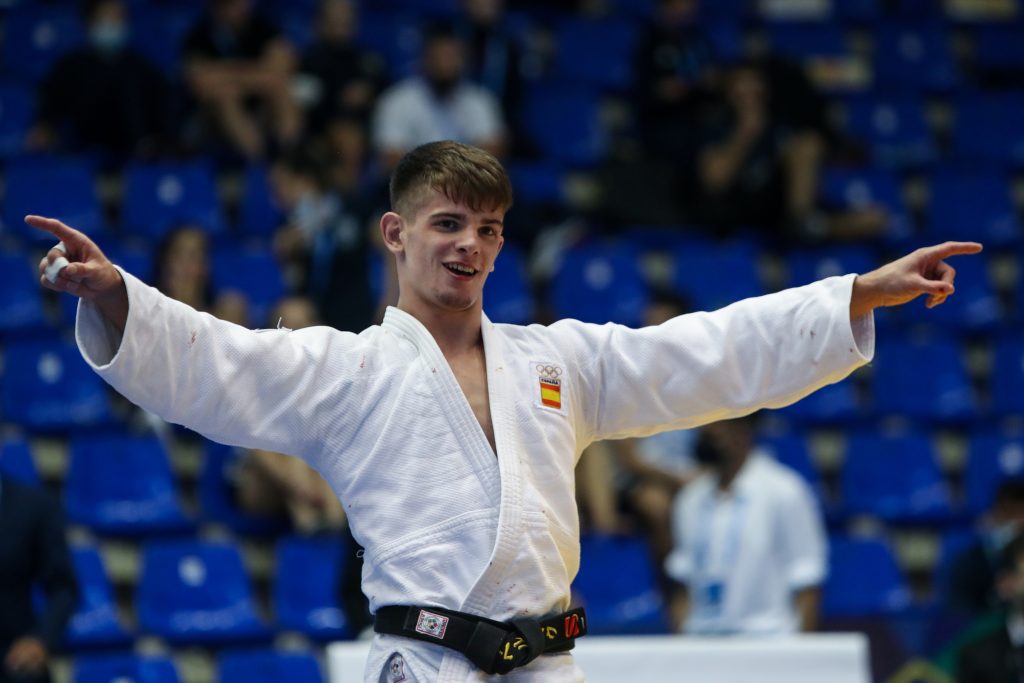 Tornike TSJAKADOEA (NED) has a junior European title as well as a bronze in the U23 event but will want to add a senior medal to his collection, unfortunately in 2020 he went out first round to this years number one seed, Lesiuk, and will look to correct that this time around.
Azerbaijan's hopes rest with Balabay AGHAYEV, the Paris Grand Slam gold medallist has proven his capabilities and his seeded position backs it up, but he will also be joined by team mate Ahmad YUSIFOV.
Outside of the seeding there are some serious contenders who could really threaten the seeded athletes; Rodrigo Costa LOPES (POR) is back on form, there is young Spanish talent pushing through, Jaume BERNABEU RICO and then Samuel HALL (GBR) who after four years away from the circuit made an almighty comeback, first with a Grand Prix gold medal in Zagreb and then a grand slam bronze in Abu Dhabi. Given the talent pool it could be very hard to predict who will take the medals this year.
Judoka
Author: Thea Cowen
---