It was a day full of appointments and a day that could not have been more successful. EJU President László TOTH and Vice-President Hrvoje LINDI, together with the President of the Montenegrin Judo Federation Jovica RECEVIC, Secretary General Dragan MRVALJEVIC and Board Member Marinko JOVOVIC, attended a series of governmental meetings in Podgorica on Tuesday afternoon. The European-Montenegrin judo delegation was received in turn by Minister of Finance Aleksandar DAMJANOVIC, Minister of Sport and Youth Vasilje LALOSEVIC, Deputy Secretary General of the Government Ilir HARASANI and the President of the National Olympic Committee Dusan SIMONOVIC.
The talks focused on Montenegro's bidding for the European Judo Championships Seniors in the post-Olympic year 2025 and the organisation of an EJU Under-15 Cup next year. The EJU will provide the Montenegrin Judo Federation with 300 judogi for junior athletes free of charge.
The day could not have gone better for us. The enthusiasm for judo was palpable everywhere. Montenegro wants to establish itself as an organiser of EJU events in the next few years. The foundation for an effective cooperation was laid today. We are looking forward to further constructive talks,
László Tóth and Hrvoje Lindi emphasised. The two will travel on to Skopje, the capital of Northern Macedonia, on Wednesday. There, too, various high-level government meetings are on the agenda.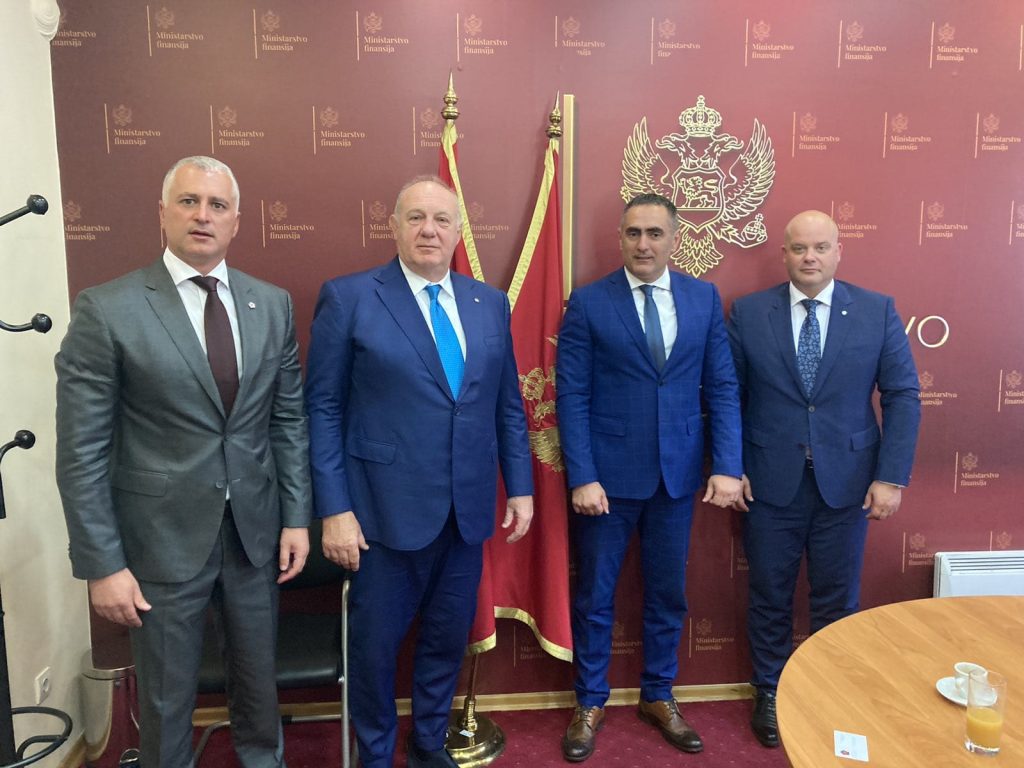 Author: EJU Media
---