Judo practitioners and spectators alike are not used to seeing judo on the silver screen, though we can boast some kodokan techniques were used in the John Wick film series, as Keanu Reeves tried his hand at the Olympic sport in free style combat.
However this time, judo isn't used for action entertainment, but to highlight a very real issue regarding women's rights, for those who are oppressed and who struggle infinitely to follow their sporting dreams because of political strife. In a historic move, the feature film, 'Tatami' was co-directed by Israeli and Iranian directors; Guy Nattiv and Zar Amir Ebrahimi. Filmed in Tbilisi, Georgia, the team stayed in various hotels, keeping everything undercover to avoid suspicion.
In a somewhat familiar story for some, an Iranian athlete and her coach, in this case Arienne Mandi and Zar Amir Ebrahimi, are given an ultimatum by their Iranian regime in an attempt to force the athlete to throw a contest, in order to avoid competing against an Israeli athlete in a major championships. The feature was inspired by the ban the Iranian national team received from the IJF.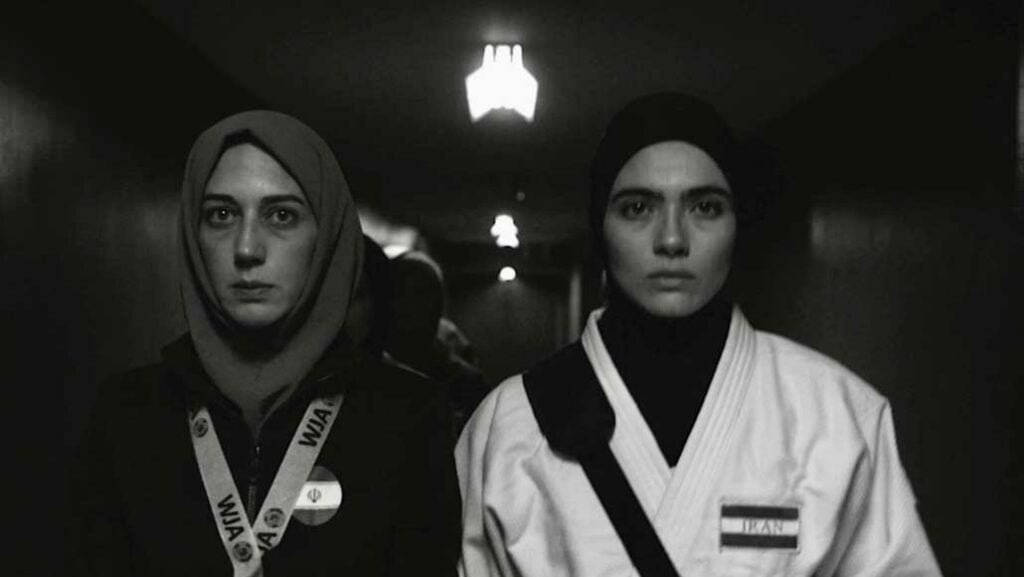 Dubbed a 'political sport thriller' by Variety, 'Tatami' premiered this past weekend in the Venice Film Festival, it has received rave reviews, an extended standing ovation and widespread recognition for highlighting female rights issues, acting as an exceptional avenue to demonstrate the fighting spirit of those involved. Director and actress Ebrahimi fled in 2008 for fear of imprisonment.
In follow up interviews, Ebrahimi told of the pleasant surprise she experienced, assuming that most would stay away from such a project, and instead she was only hearing 'yes', for this she believes that courage can be contagious and she hopes that this permeates through society, not just on film.
Not only has judo been launched in to the limelight, but for those watching, familiar voices can be heard commentating the judo contests. Passionately taking us through the motions were IJF commentator, world champion and two-time Olympic finalist, Neil Adams and EJU commentator, multiple European medallist, and Olympian, Chloe Cowen Vickers. The latter, Cowen Vickers, stated,
I was delighted to have been asked to be part of this film and work together with Neil Adams and Jack Willingham at Fighting Films on the judo commentary. It is truly a stunning film by directors Guy Nattiv and Zar Amir Ebrahimi. The film showcases our beautiful sport through an incredible story, stunning cinematography and acting. I am so proud to be part of this film, and I hope our judo family will enjoy watching!
Neil Adams is known as the voice of judo and in this feature, this recognition would have you believe it was a real contest, albeit it produced in black and white with epic cinematography, perhaps these voices were a great tool to link this film to reality.
I'm so honoured to be a part of such a historical undertaking. To be commentator of the event and fight that inspired it all and now the commentator to tell the story in such an unique way is unbelievable. To work with such professionals is also an honour and I am so grateful to them for the opportunity to showcase what sport can achieve not only in medals but in peace and friendship.
Of course, the reference for some judo fans is clear, but for those who are not so familiar, the potential 2019 world final head to head between the then-defending world champion, Saeid Mollaei – former Iran representative – and Sagi Muki (ISR), caused political distress for Mollaei and resulted in the IJF ban. The pair finally went head to head of course in a greatly anticipated contest, with both sharing publicly their friendship and how this sport is about unification, not discrimination.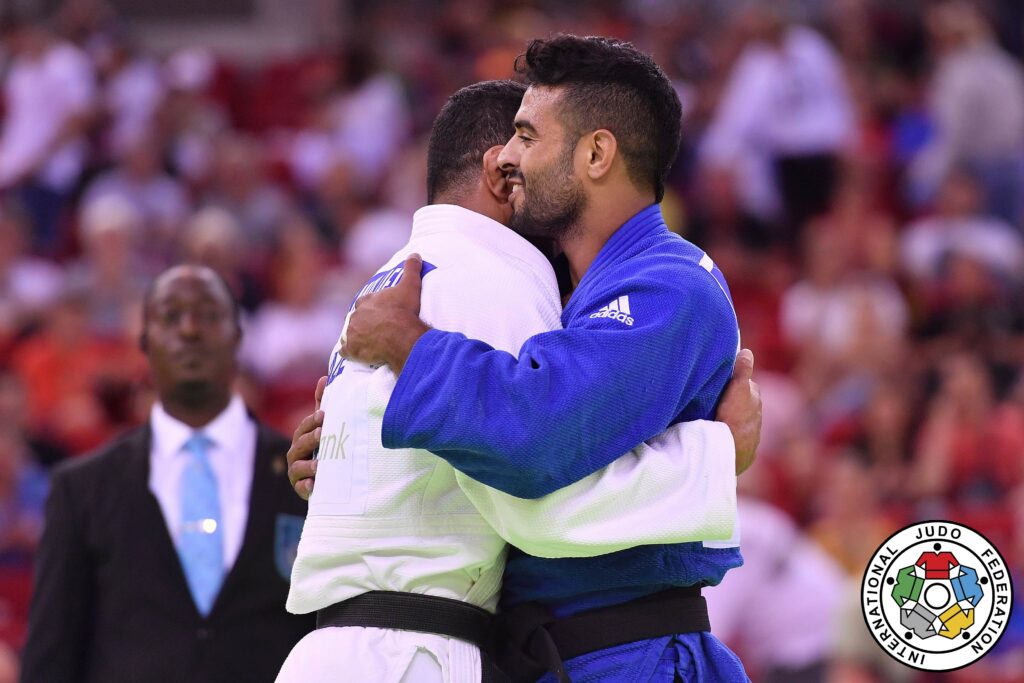 Adams and Cowen Vickers were asked by Academy Award winners, director Nattiv and his wife, who is also a producer and actress, Jaime Ray Newman to be part of this critical piece given their knowledge and experience. Working remotely from the Fighting Films base in Bristol, England, both were proud to be part of such an amazing project.
Next up for the feature will be a screening in the Tokyo Film Festival and given the reviews and hype surrounding it at the moment, will be sure to attract a lot of attention in the home of judo, Japan.
Author: Thea Cowen
---