Maria SILVEIRA (POR) came in as the number one seed of the -57kg category today but was caught off guard in her quarter, forcing her to battle through her repechage contest in order to compete for bronze against YOLDOSHEVA Zhanar (MGL). Assuming a tough road ahead, Silveira surprised her opponent with a sode tsurikomi goshi and transitioned in to ne waza within the first exchange to secure her world bronze medal. Similarly, Hili ZAROISKY (ISR) suffered the same fate as Yoldosheva, ceding a score in the first thirty seconds, however she was able to climb back, countering an o uchi gari attempt from Aselkhan ARALBAEVA (UZB), not once, but twice. Though the final was an all-Asian head to head, Europe can be proud to take the other half of the medals in this strong category today.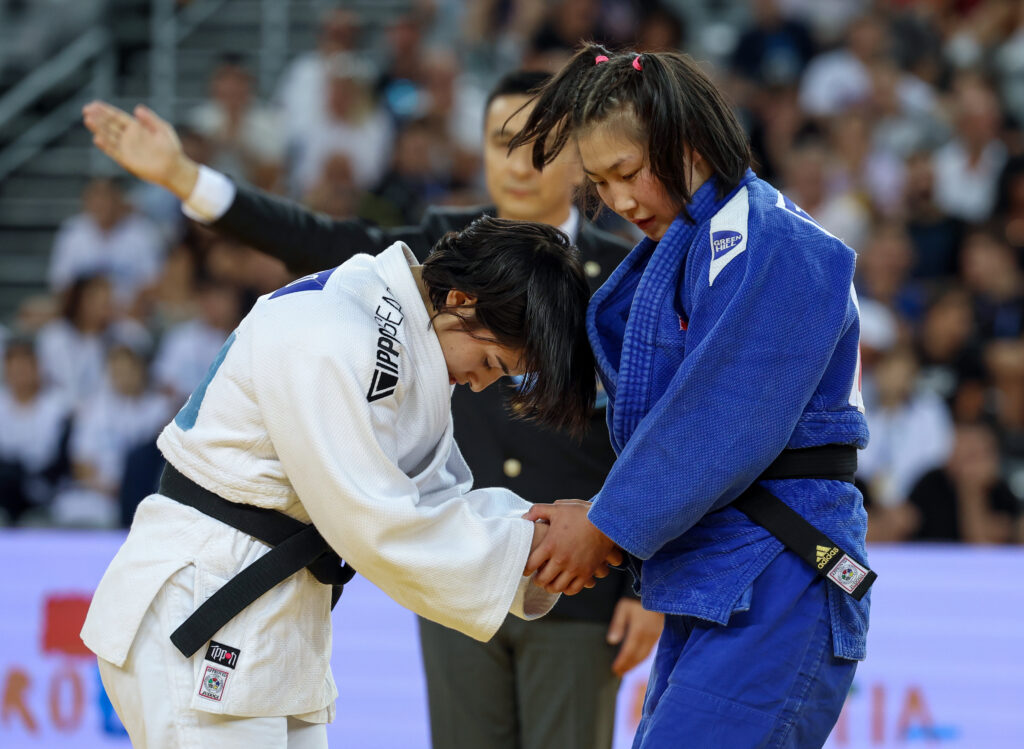 There was potential for an all-European podium in the -73kg category, first up were Suleyman SHUKUROV (AZE) and Bogdan VELICKOVIC (SRB). The initial bronze eventually went to Shukurov after a gruelling contest that went in to golden score, an o uchi gari attack awarded Azerbaijan their 7th medal. Unfortunately PINTER Bulscu (HUN) couldn't quite take control of the contest against Azamat ABLAKULOV (UZB) and went home with a 5th place.
The final rolled around, current cadet European champion, Lucio TAVOLETTA (ITA) was the favourite as the number one seed, however it wasn't such a surprise to see Tsotne BAKHTADZE (GEO), also seeded in these world championships. The pair took their time, knowing the potential danger, and Bakhtadze wanting to reverse the result from their semi final meet in the cadet Europeans. Though Tavoletta and Bakhtadze gave their all, it was a gold medal for the Italian as a result of shidos, and he doubled up on his major titles in 2023.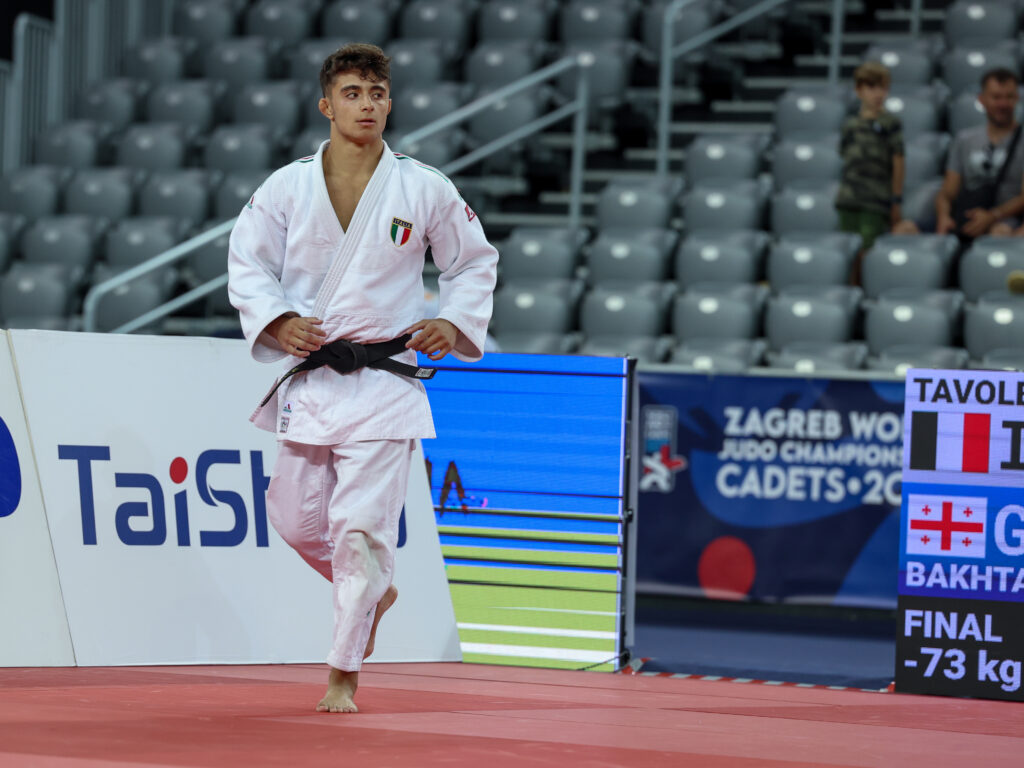 In the -63kg category, there was only one opportunity for Europe to win a medal, and that was from Lithuania's Varvara KUCHAR. The unseeded athlete took on the number one seed of the category, Emily Daniela JASPE (USA), however, as per the rest of the day, seeding mattered little to Kuchar. She initially scored with o uchi gari and later countered an attack by Jaspe, transitioning in to ne waza to secure the osae komi and take the first medal of the tournament for Lithuania.
Concluding the championships event today was the -81kg category. One bronze medal went to
A deep cross grip down the back of Dusan GRAHOVAC (SRB) left him vulnerable and unfortunately for the top seed, Giorgi BENDELIANI (GEO) attacked, and scored with o soto gari for a waza ari score. Grahovac pushed back hard with ashi waza attempts but simply couldn't earn back the score and another hard-earned medal went to the Georgian team.
Current cadet European champion, Boris RUTOVIC (SRB) wasted little time in the -81kg category, strategically taking his grips and scoring waza ari with sumi gaeshi. Incredibly within a short space of time, the Serbian athlete also picked up two shidos and was forced to go for a score, yet again he scored waza ari with the same throw, bringing him the gold medal.
Judoka
Author: Thea Cowen
---