The Olympic Sports Park was set on fire during the third day of the individual competition for judo. Another four gold medals earned by four different nations. Today, Mansur LORSANOV won the first gold in judo for Russia during EYOF Gyor 2017, when he excelled in the -81 kg category. Slovenia's Kaja KAJZER also delivered the first gold in judo after defeating her Serbian opponent in the final of the -57 kg category. Muhammet KOC doubled the golden celebration when captivating the final of the -73 kg category.
However, the real show was produced by Mariam TCHANTURIA of Georgia. The 17-year-old judoka first faced Lucija GLUMAC (CRO), whom she fast overcome to progress to the quarter-final stage. Amongst the top eight, Tchanturia met Joana CRISOSTOMO (POR), where the Georgian fighter first shined with a waza-ari, scored by an ouchi-gari, before defeating her Portuguese opponent in ne-waza. 2017 Cadet European bronze medallist, Laura FAZLIU (KOS) was ready for the challenge and this particular contest went into golden score. Three shido spared between the pair of them when the referee called on for extra time. Since it was Fazliu with two penalties, the Georgian fighter had the choice to pressure her opponent for the third and final penalty. Instead, during the third minutes into golden score, Tchanturia outclassed Fazliu by a nicely pulled tai-otoshi and guaranteed a medal for herself as well as for Georgia.
"Winning the semi-final gave me a really good motivation towards the final, that is part of the reason I was able to focus and coordinate my fight in the final."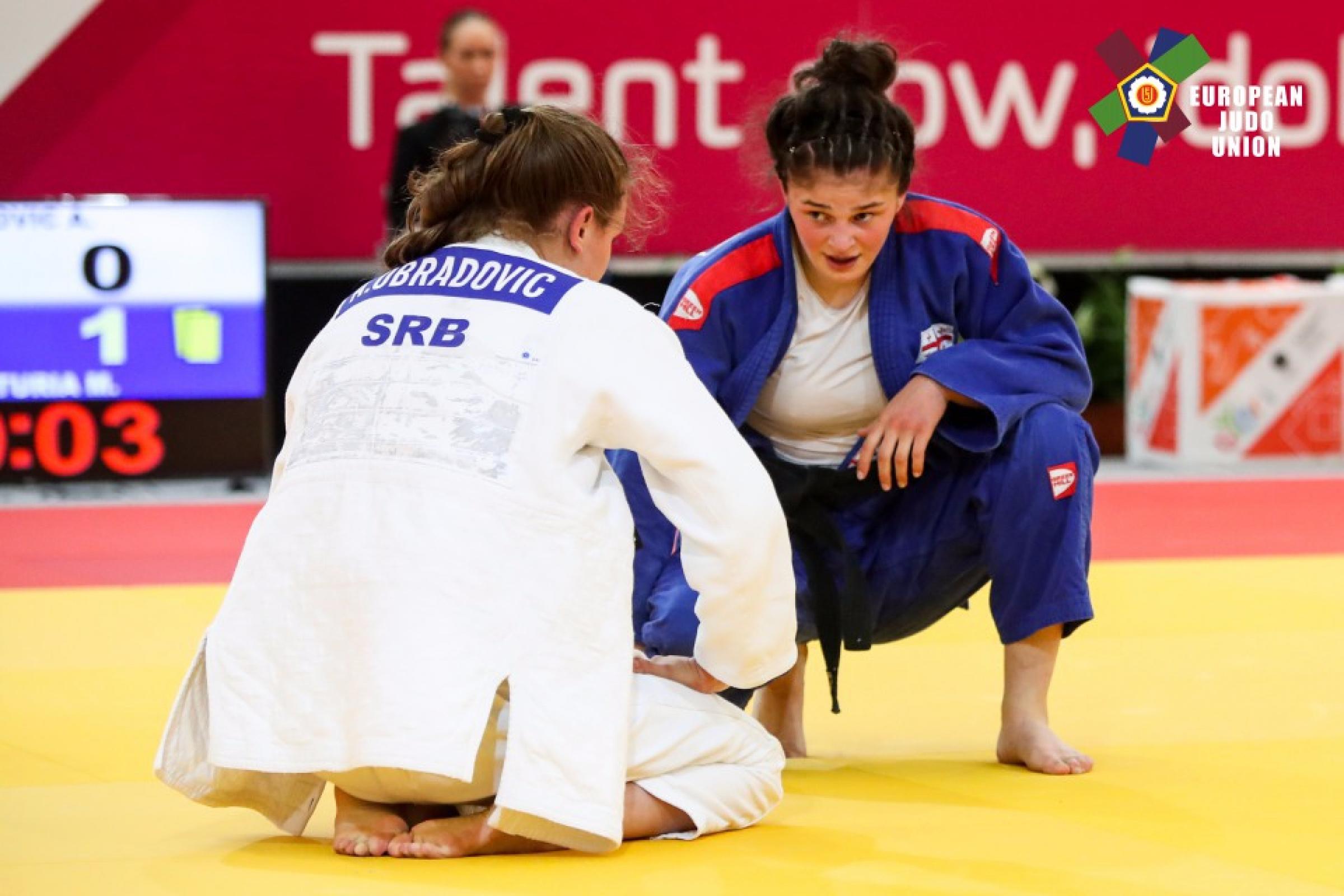 Top seed, double Cadet European Champion, Cadet World bronze medallist and Junior European bronze medallist, Anja OBRADOVIC (SRB) was waiting to face Tchanturia in the final of the -63 kg category. The contest went head to head until the first penalty was awarded for the Georgian player. Not long later the yellow cards doubled on the side of Tchanturia. With only 33 seconds left to go, Obradovic launched across the right side for a makikomi attempt when the Georgian girl got hold of her opponent and strived for ure-nage. Although,cObradovic tried to save herself by wrapping her leg in for ouchi-gari, Tchanturia yet lifted the Serbian opponent and stunned her for waza-ari. Obradovic spent the last 30 odd seconds chasing her dreams, but today, it was not meant to be. A year ago, the Georgian girl was still battling her way through in the -57kg category, but today, she proved herself to be the best of the -63 kg category. Mariam Tchanturia not only won the gold medal but she also claimed EJU Player of the Day title.
"I wanted to be the champion here today. I know that Obradovic was the European Champion but I wanted to do my best and win against her. When the time was up in the final I felt really happy and was so proud to be a Georgian judoka on the mat. I was proud for my country. Winning here today give me good confidence for the Cadet World Championships and I will do my best to become the World Champion for Cadets."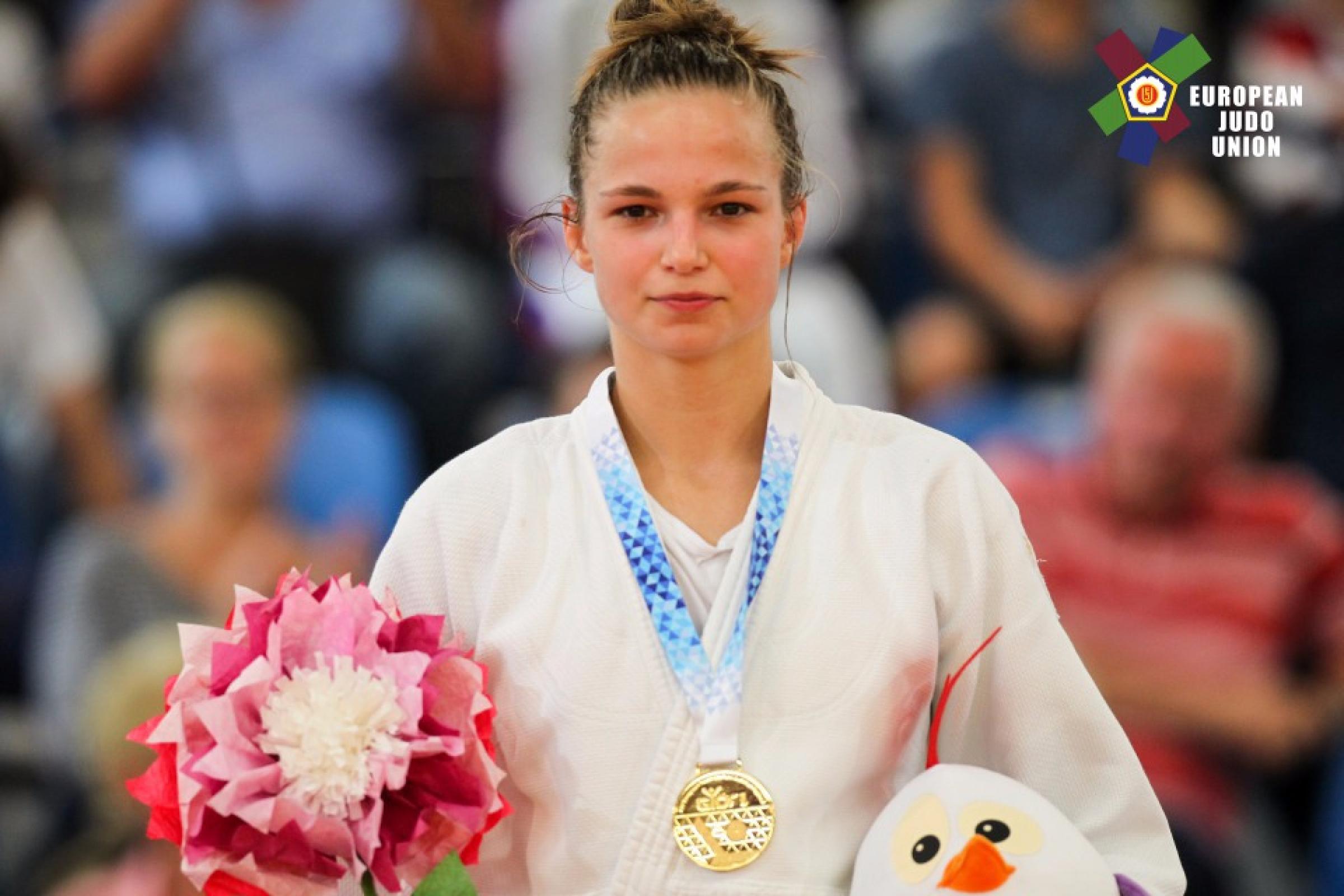 Kaja KAJZER (SLO), winner of the -57 kg category: "I was injured with my wrist and the main event for me is the Cadet World Championships. My first fight was the hardest because I come back from injury and it is the first competition. I am really happy to win my final because I fought with Perisic one year ago when she beat me so I was happy to win against her in the final. – Gabi Juan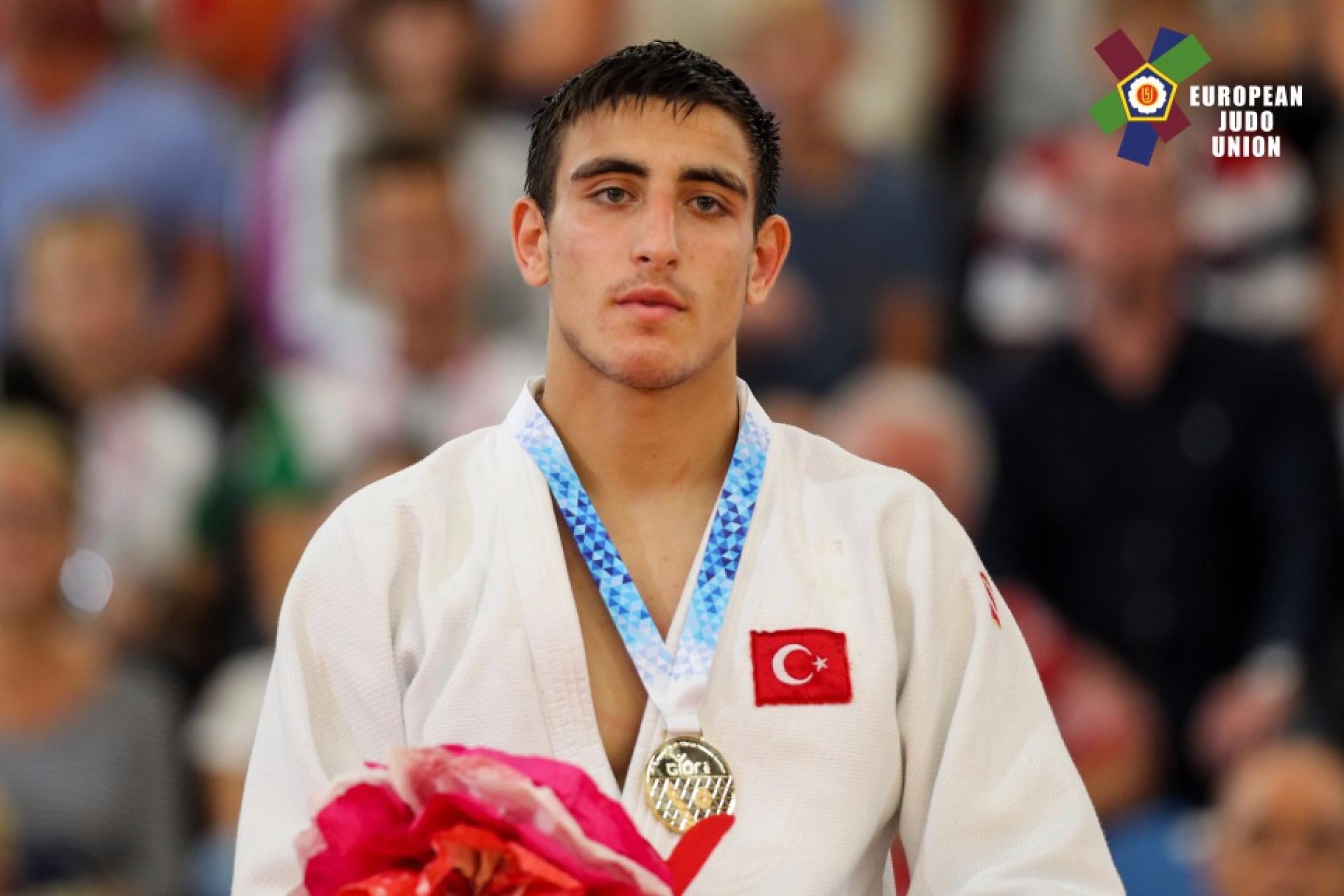 Muhammet KOC (TUR), winner of the -73 kg category: "I was really ready for today. In Kaunas at the European Championships I was not ready but today I was good and I am really happy. The final was very difficult but also in the semi-final against the Hungarian opponent it was hard because of the crowd but I managed. When I arrived to the final I felt really ready. Next will be the Cadet World Championships and I am very ready." – Gabi Juan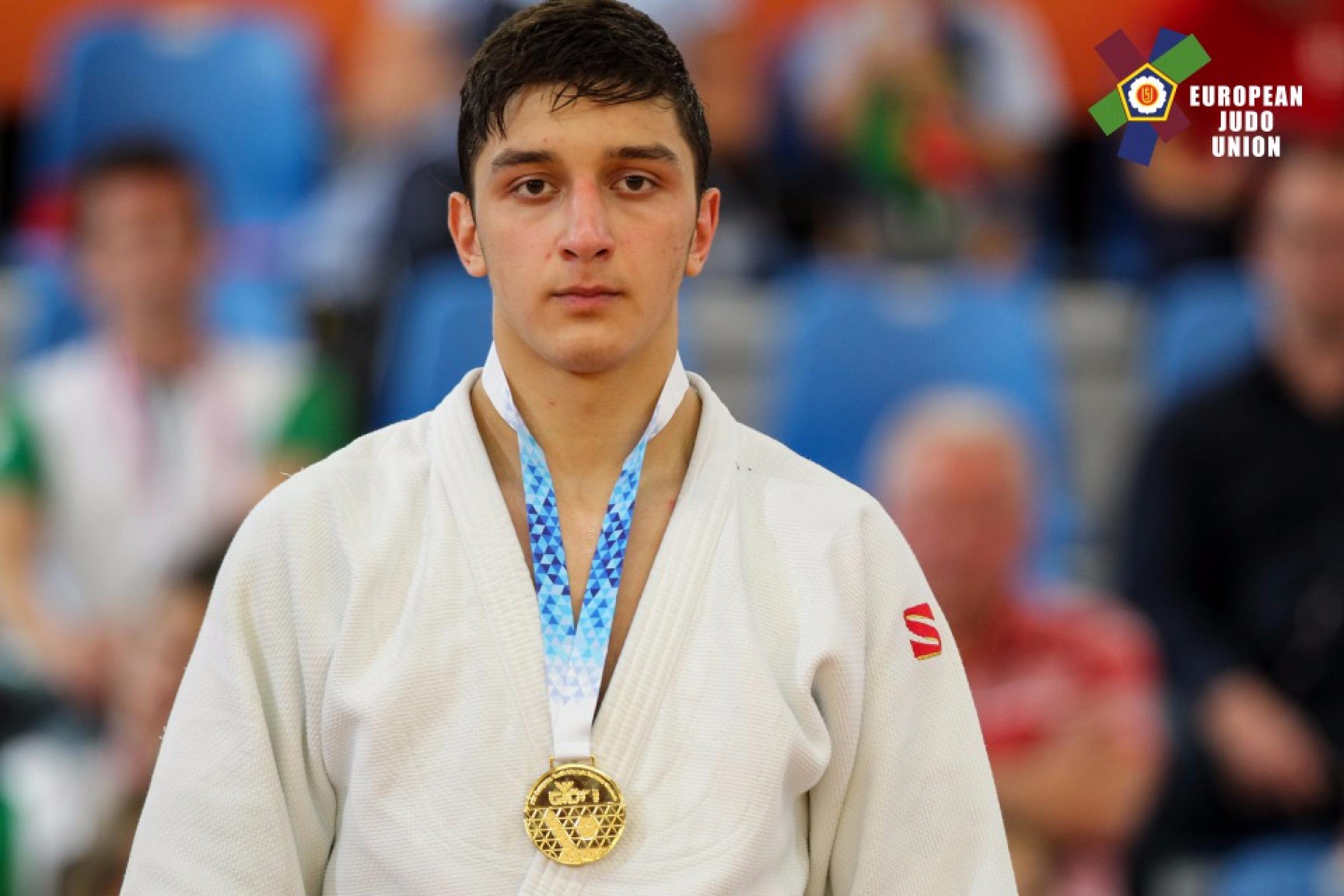 Mansur LORSANOV (RUS), winner of the -81 kg category: "The final was the most difficult. More difficult than all the other fights together. The crowd didn't disturb me, but the Hungarian guy was good that's why it was difficult for me in the final. I expected not only any medal, but when I woke up this morning, I was thinking of gold." – Gabi Juan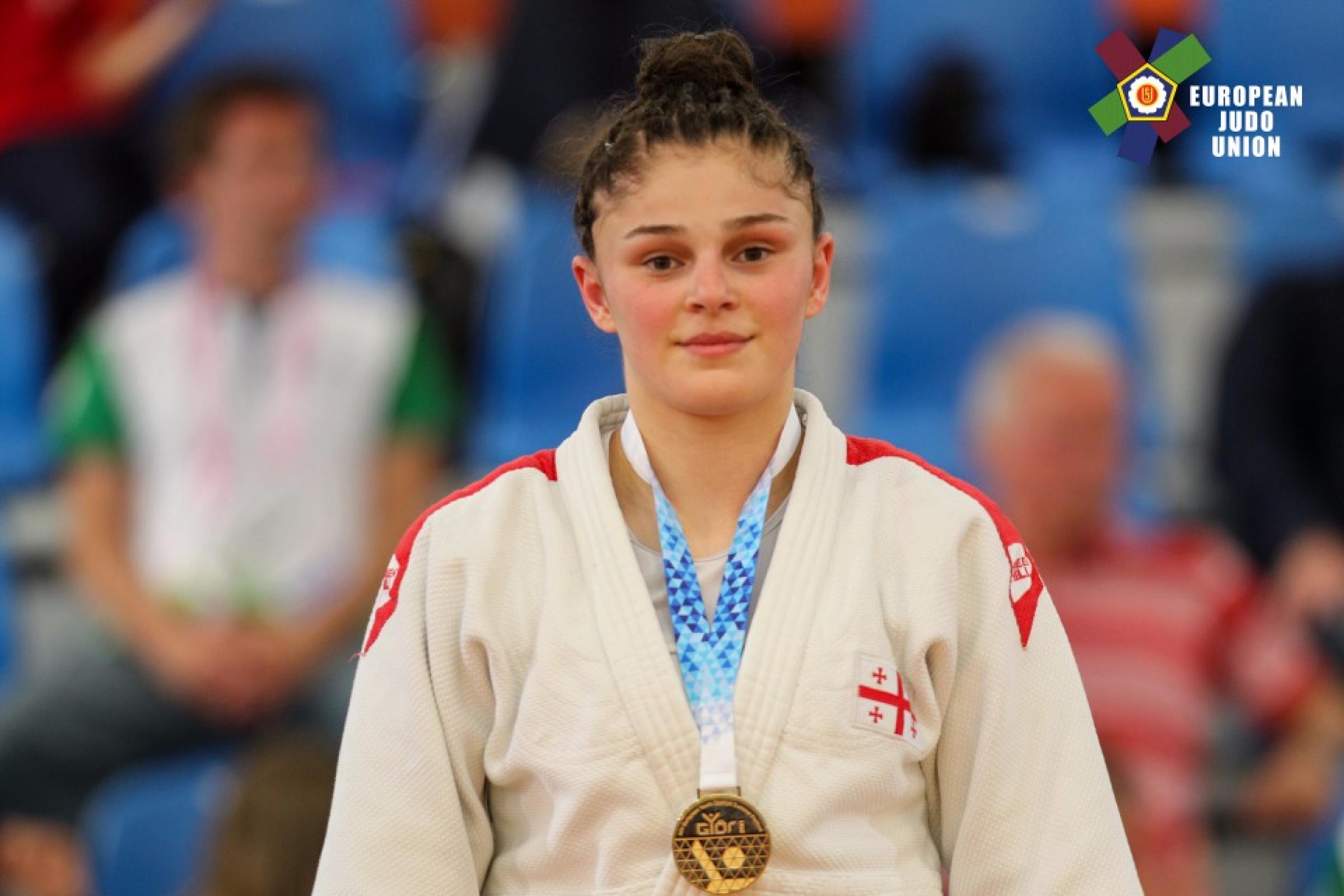 Mariam TCHANTURIA (GEO), winner of the -63 kg category: "When the time was up in the final I felt really happy and was so proud to be a Georgian judoka on the mat. I was proud for my country. Winning here today give me good confidence for the Cadet World Championships and I will do my best to become the World Champion for Cadets." – Gabi Juan
Tomorrow is the final day of the individual tournament of EYOF Gyor 2017. The competition will begin at 10.00(CET). Join us live online vie eju.net
---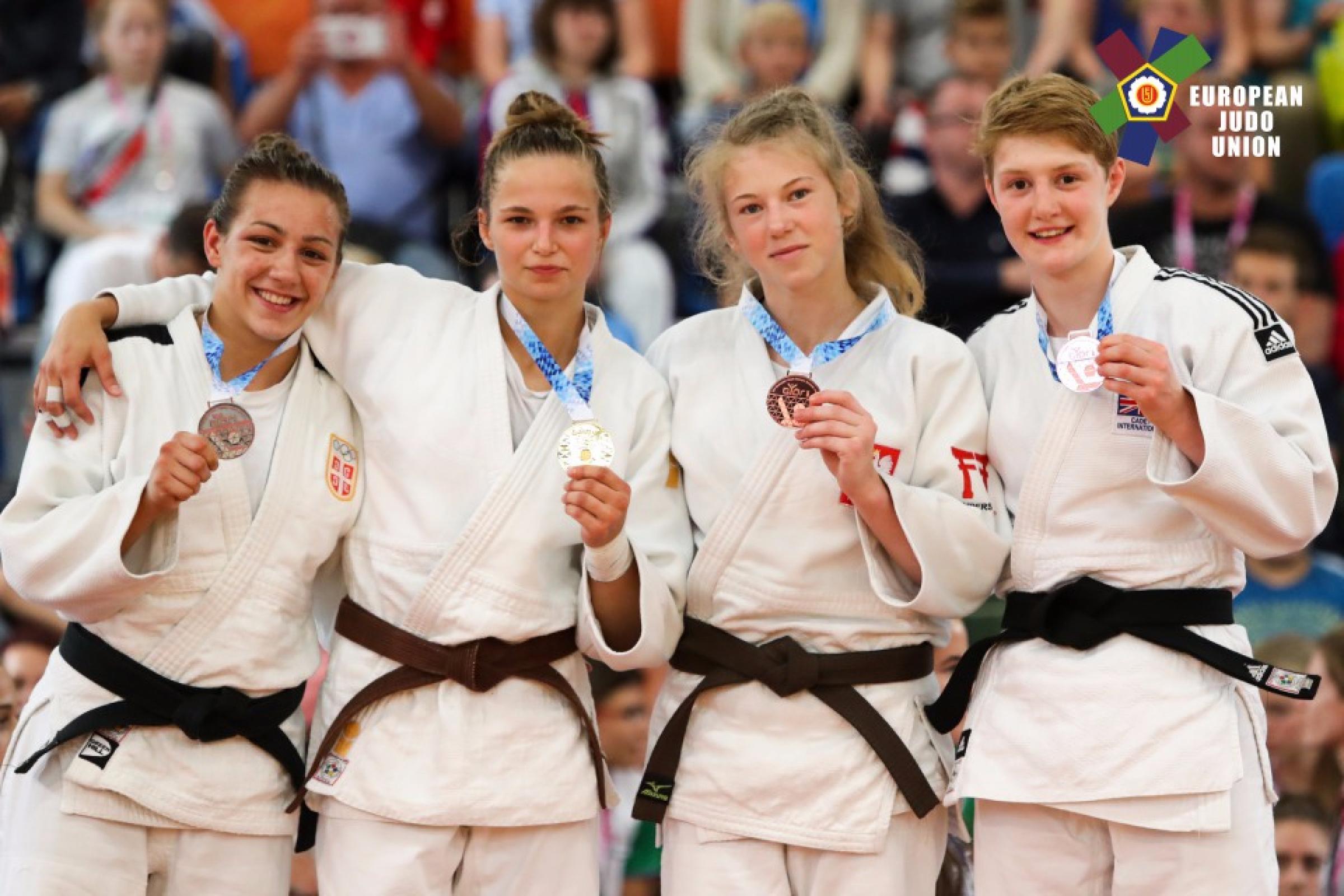 Podium -57 kg 1. KAJZER, Kaja (SLO) 2. PERISIC, Marica (SRB) 3. KROPSKA, Natalia (POL) 3. STEELE, Josie (GBR) – Gabi Juan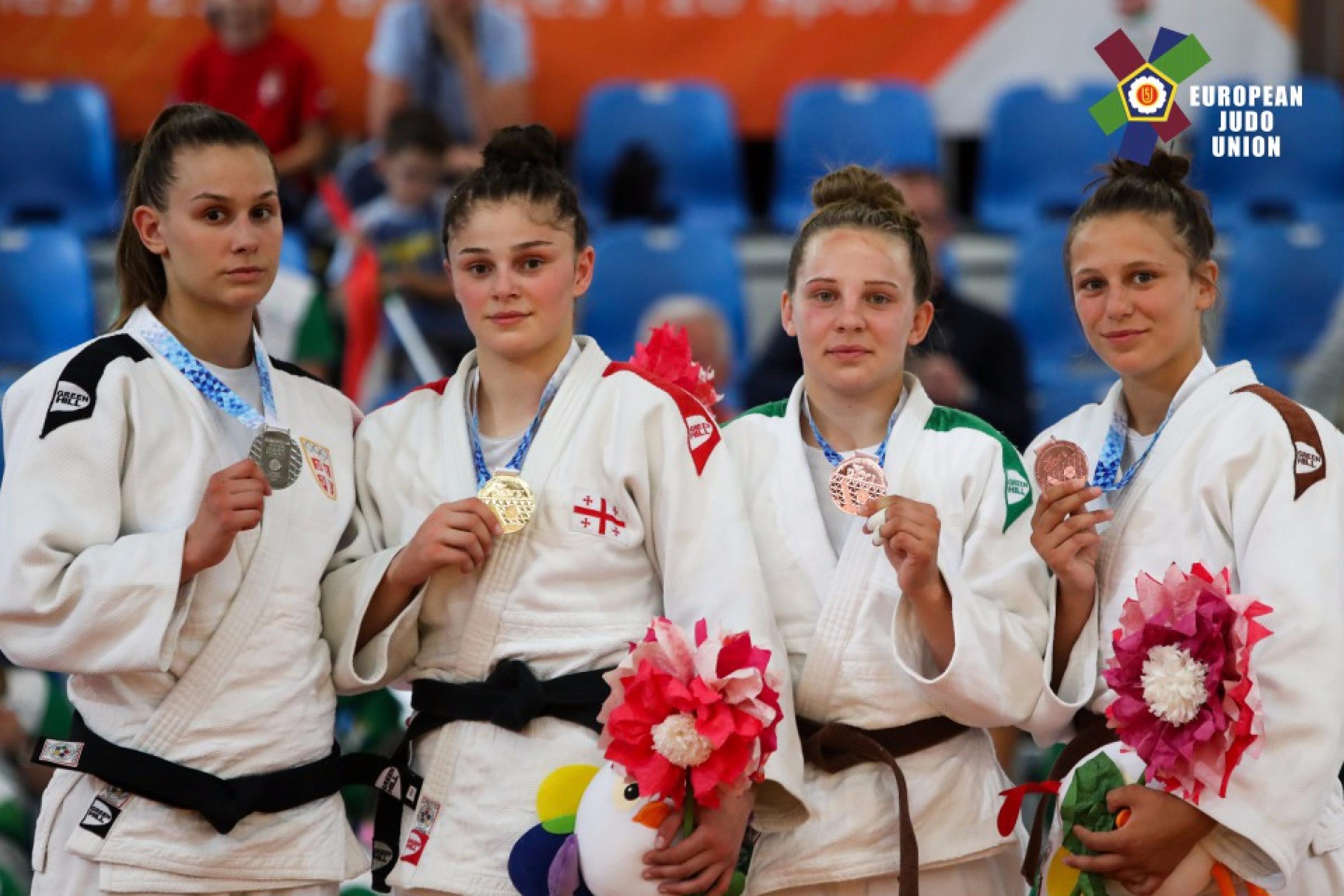 Podium -63 kg 1. TCHANTURIA, Mariam (GEO) 2. OBRADOVIC, Anja (SRB) 3. TAVCAR, Zarja (SLO) 3. SAMARDZIC, Andjela (BIH) – Gabi Juan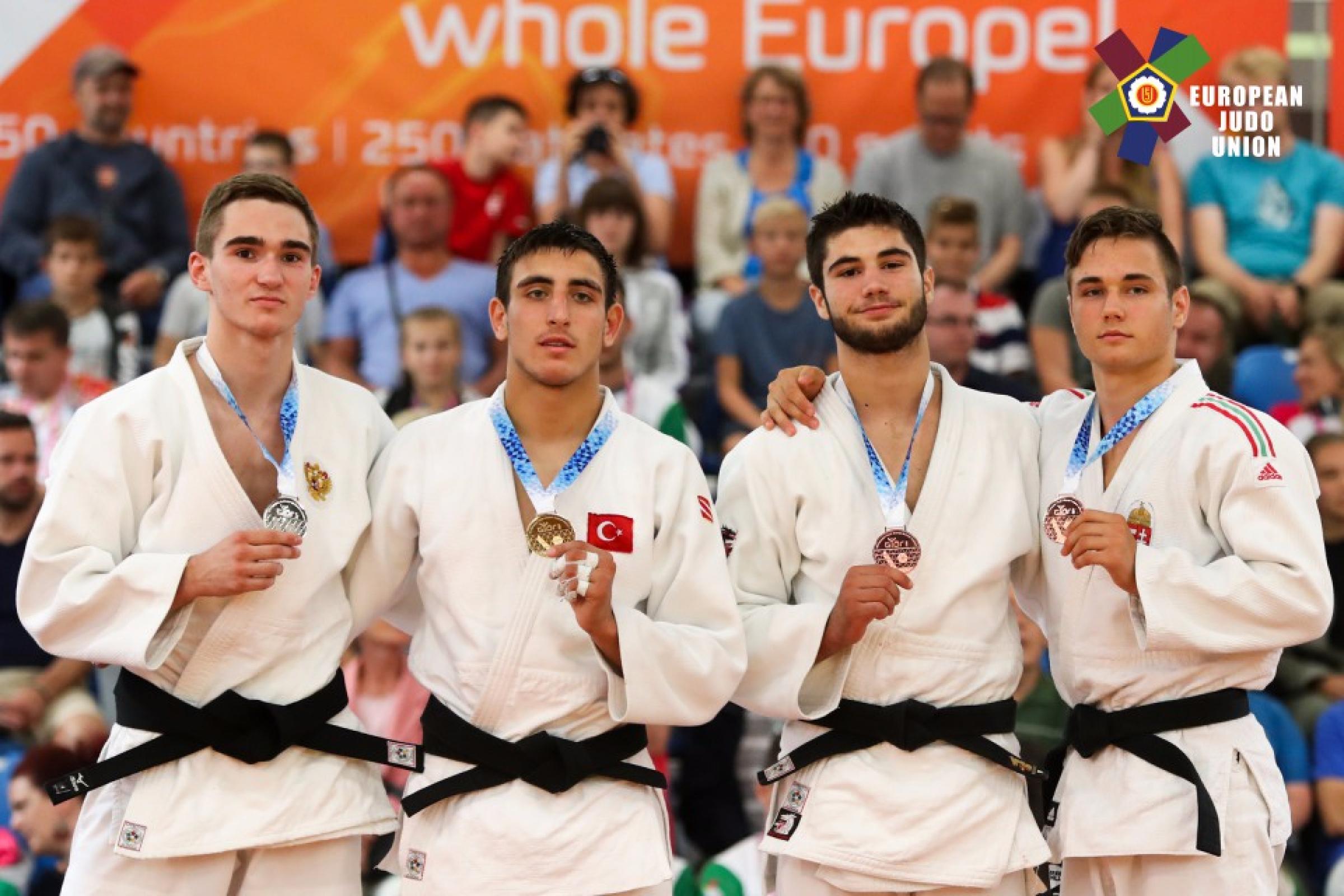 Podium -73 kg 1. KOC, Muhammet (TUR) 2. MATVEEV, Daniil (RUS) 3. RODRIGUES, Manuel (POR) 3. NERPEL, Gergely (HUN) – Gabi Juan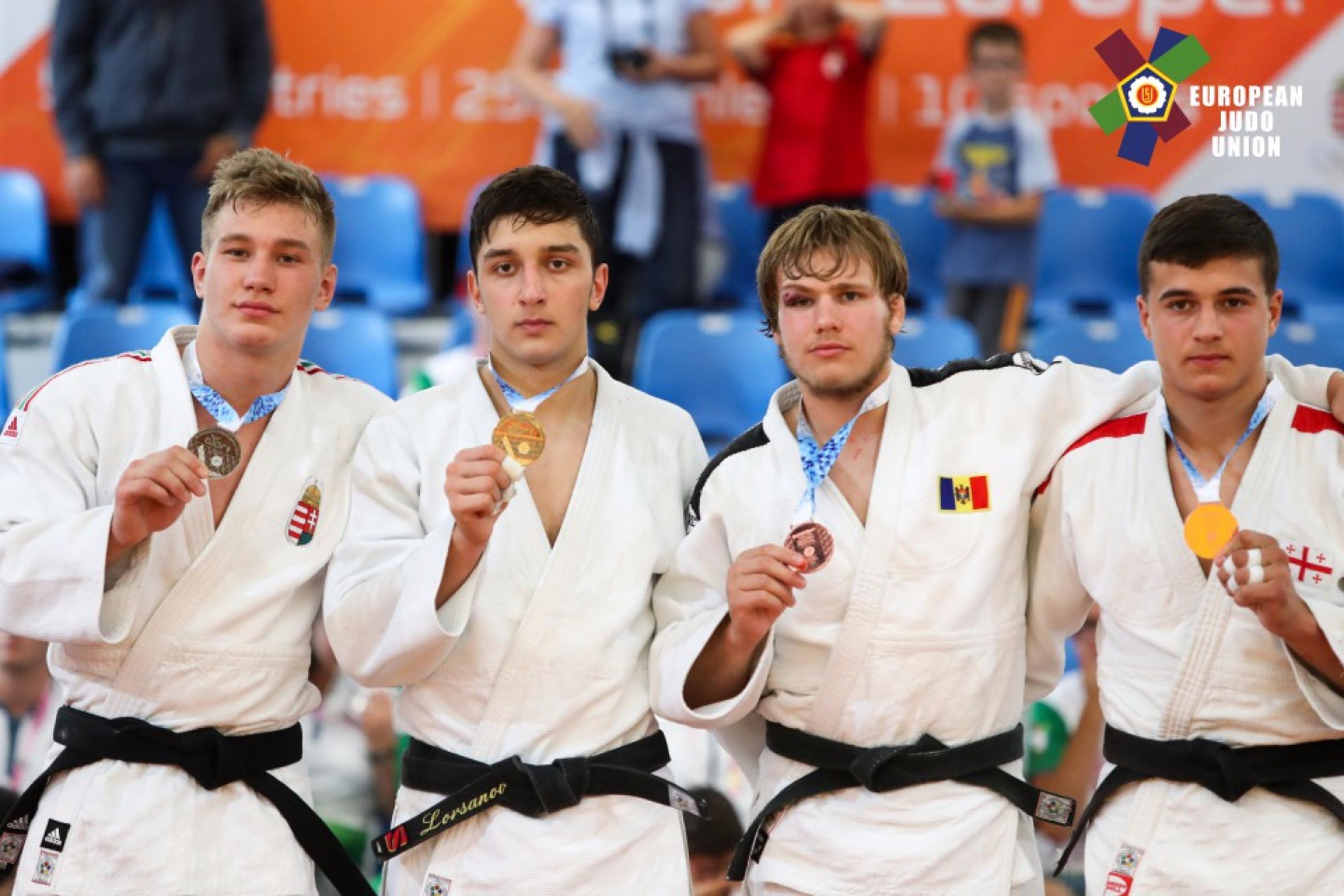 Podium -81 kg 1. LORSANOV, Mansur (RUS) 2. TOTH, Benedek (HUN) 3. MATVEICIUC, Eugen (MDA) 3. AKHALKATSI, Vladimir (GEO) – Gabi Juan
Judoka
---