In glorious weather Team Stockholm was, after a real nail biter, victorious in the battle of the Nordic Capitals at Nordic Capital Judo Challenge last weekend. This team event was organised for the second year outdoors in the centre of Stockholm at the Civic Square. In front of thousands of spectators there were also some interesting V.I.P. guests:
Per Morberg – Swedish actor and star chef and former junior European judo campionship medalist
Neil Eckersley – former British Olympic medalist
Ms. Sayaka Shingu – Head of Culture and Information at the Japanese Embassy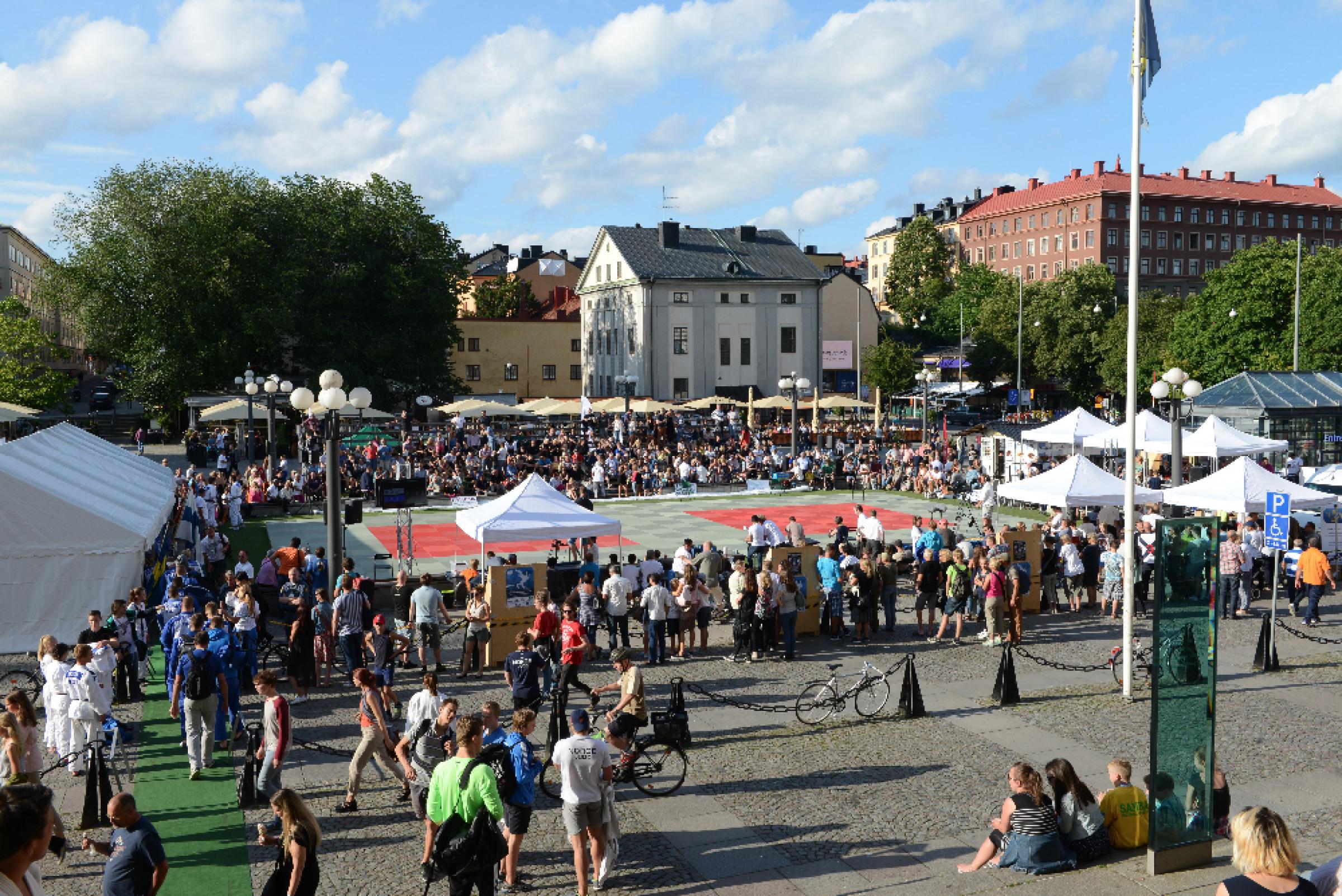 The competing teams were Stockholm of Sweden, Helsinki of Finland and Oslo of Norway. They were mixed male/female teams of cadets, juniors and seniors. The first match was Helsinki vs. Oslo. A game where Helsinki took a firm grip and secured victory against the young Oslo team. Final results was 18-9. Next match featured Oslo against Stockholm, keen to defend last year's title. After an even start, Stockholm increasingly took over the contest and won finally by 19-7.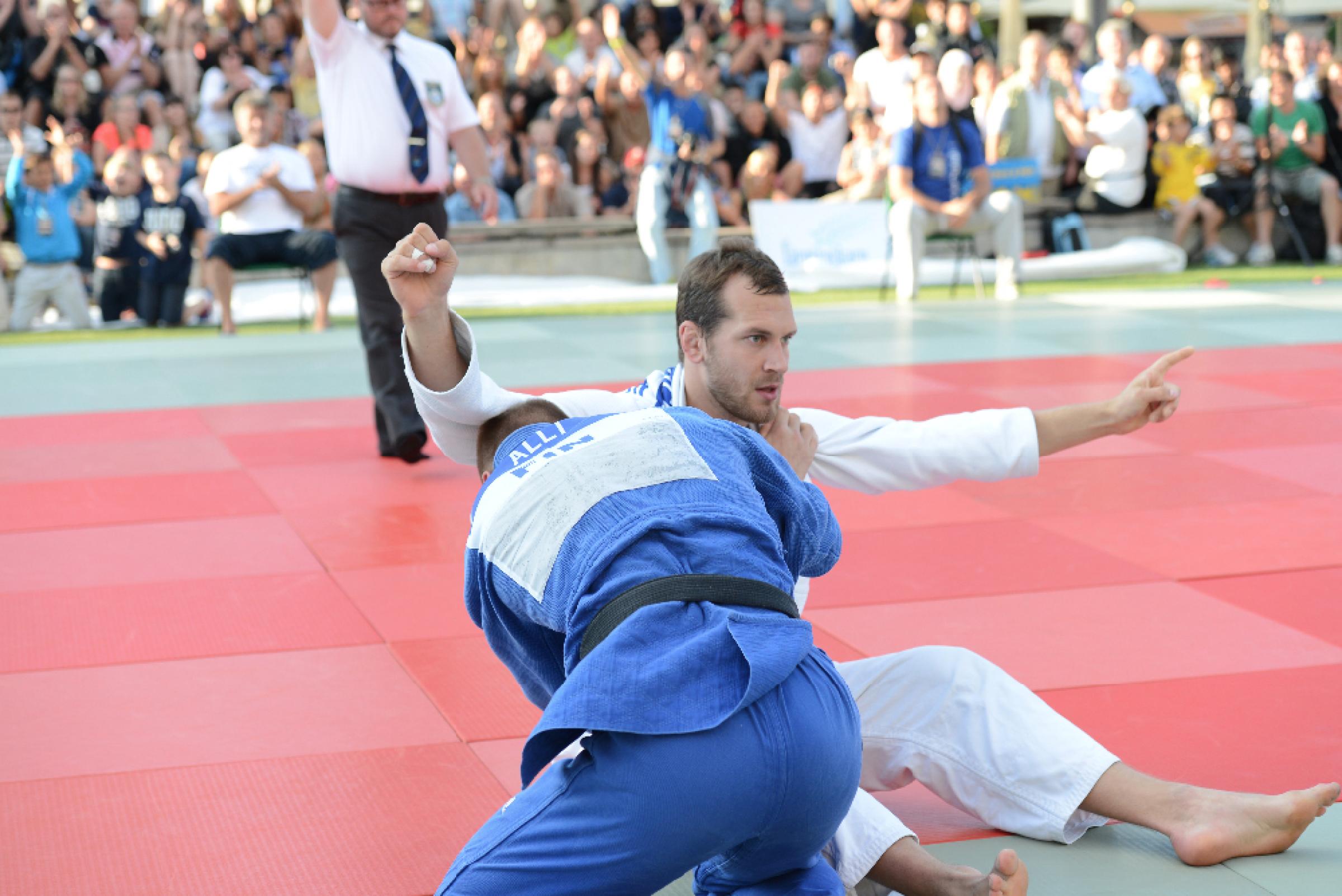 Everything would be decided in the last game, Stockholm vs. Helsinki. Helsinki took a big lead early on and it looked tough for Stockholm. Slowly but surely Stockholm began to catch up. With two games remaining the previous European Champion, Marcus Nyman (SWE) could after a grueling match against Samuli Viitanen (FIN) ensure the victory to Stockholm. To conclude the team match and the entire event, the number one of the Olympic Games qualification list in -100kg Martin Pacek (SWE) stepped in and won with an Ippon against Jaakko Alli (FIN). Stockholm was able to retain the title (final result: 15-12) in a very tight event.
Photographer: Diane Wennerland
More information you can find on Facebook.
---