"All good things come to those who wait." So said the English poet Lady Mary Montgomerie Currie (1843-1905), under her pseudonym of Violet Fane in her poem Tout vient a qui sait attendre.
Elisavet TELTSIDOU
(GRE), having battled away for the past five years, finally found her way to the top spot on the podium when she took the gold medal in the -70kg category on day two of the Antalya Grand Prix; a fitting reward for her long wait. Quite apart from the length of time it has taken Teltsidou it is the manner of her win that will likely please the 23-year old Greek judoka.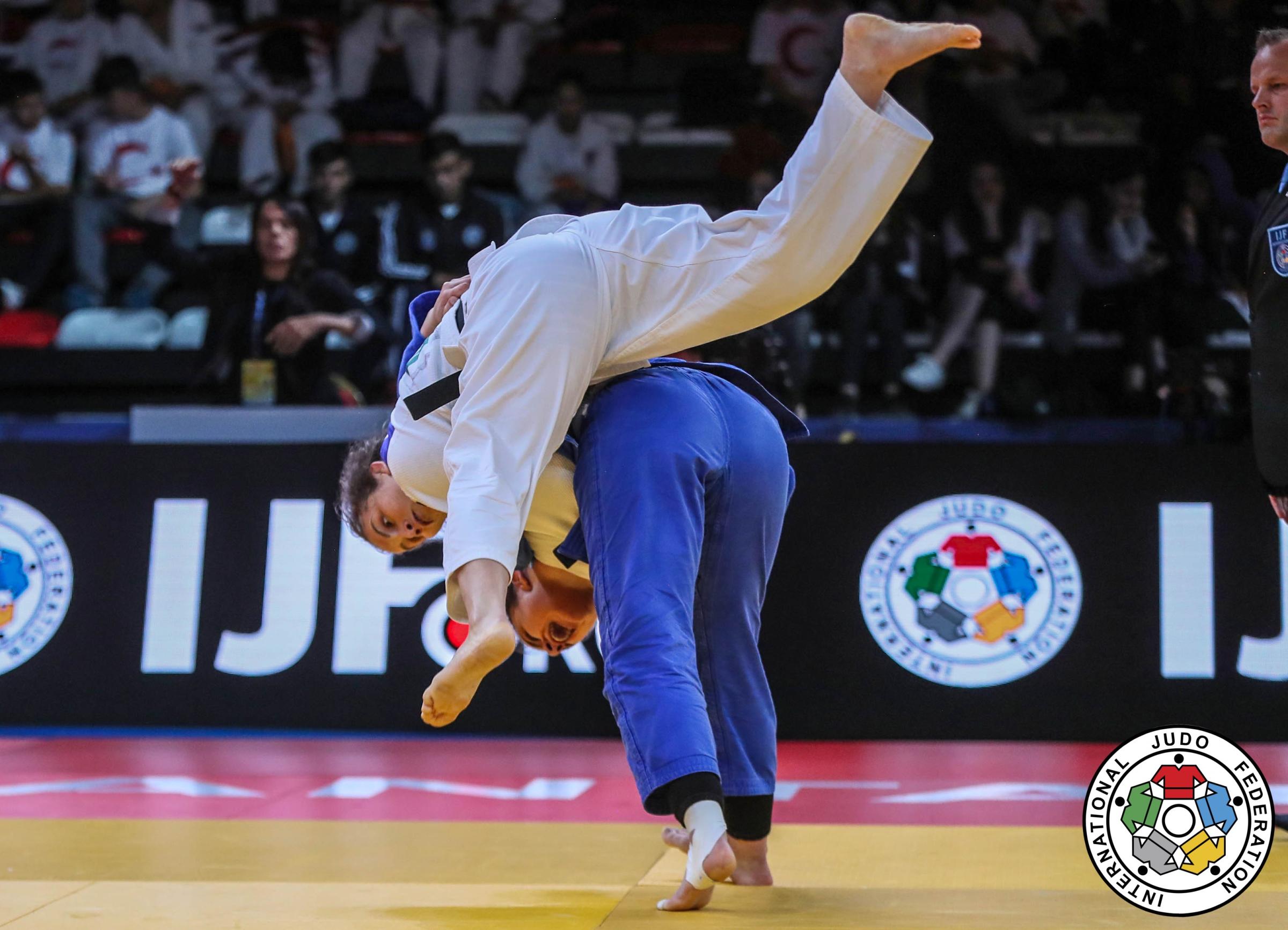 The 29 athletes entered in the -70kg category contained six of the top 20 from the IJF World Ranking List, making this a competitive rather than formidable field. Nevertheless, Teltsidou, whose ranking before the competition stood at 42, found herself unseeded. Teltsidou's first round contest saw her up against
Sara RODRIGUEZ
(ESP). It was a contest that offered little of a guide to what was to come, Teltsidou scraping through on the back of three shidos collected by her opponent. Round two presented the stiffest of challenges in the shape of current European champion
Kim POLLING
(NED). But Polling is returning from injury and perhaps is still smarting from having lost to Teltsidou a month ago at the same stage of the Marrakech Grand Prix. Here too Teltsidou was able to get the better of the Dutch star, throwing Polling for ippon with a huge left sided o goshi after 15 seconds of golden score.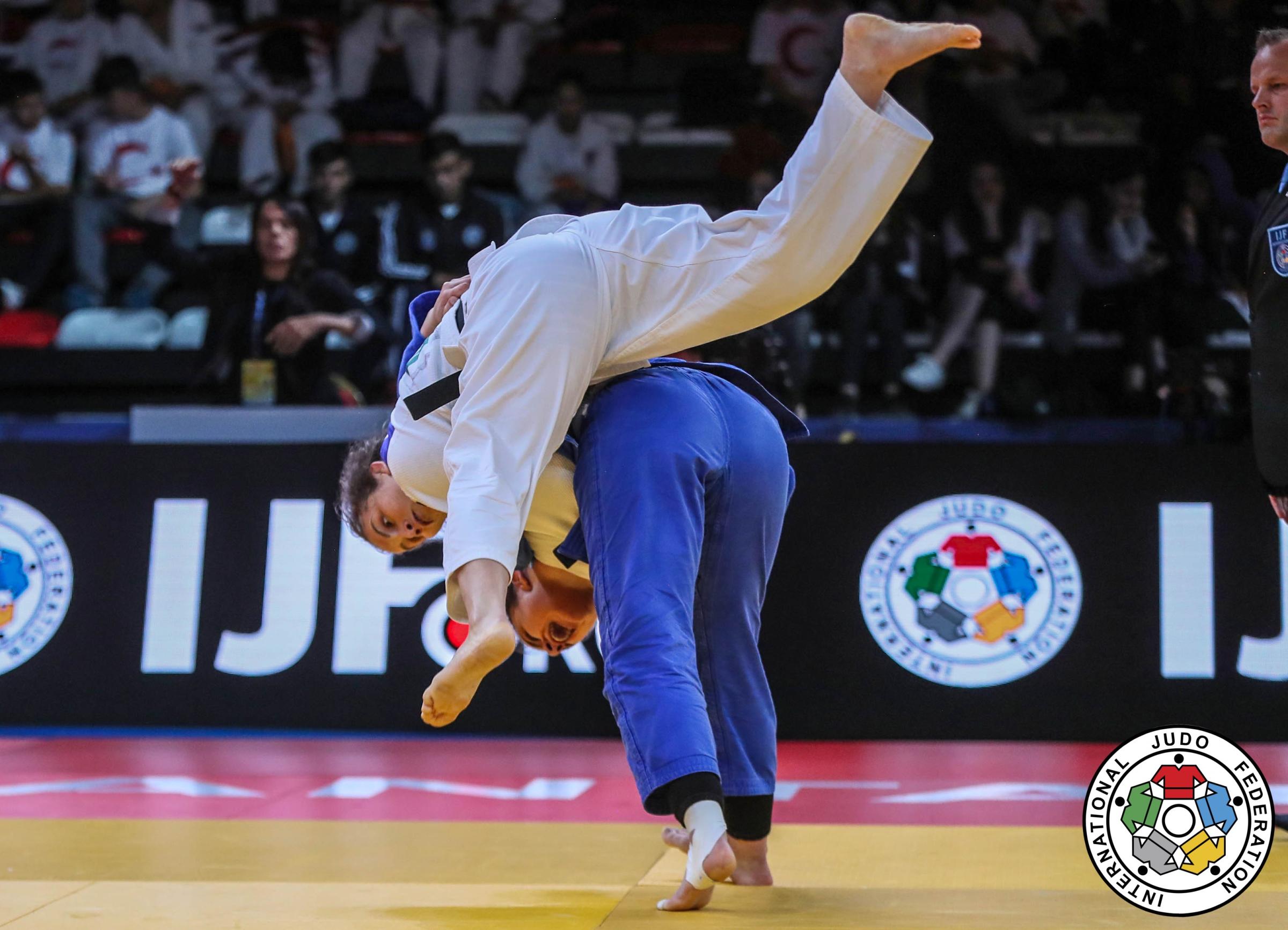 In the quarter-final, Teltsidou came up against Emilie SOOK (DEN) whom Teltsidou had last fought and defeated in 2016 for the bronze medal at the -23 European Championships. Once again Teltsidou found herself with an opponent giving up three shidos, a result of Teltsidou's superior gripping and better movement. In the semi-final Teltsidou was up against unseeded SUN Xiao Qian (CHN), the Chinese athlete having earlier disposed of three times world champion Yuri ALVEAR (COL). Teltsidou came out blazing and within 20 seconds had scored waza ari with koshi guruma. There was no let up from Teltsidou and Sun found herself under relentless pressure. Within a minute of her first score Teltsidou launched another huge attack, this time with o goshi, that saw Sun going over for a second score bringing the contest to an end. In the final it was the turn of 2017 World Masters champion Maria PORTELA (BRA) to be on the receiving end of Teltsidou's devastating o goshi when with 1:30 left on the clock Teltsidou caught Portela beautifully for ippon.
When asked about her expectations prior to the competition Teltsidou said,
I've been struggling with a neck injury and recently picked up a knee injury as well. I did not really feel at my best coming into the competition. But I was determined to give my best here and actually surprised myself with this performance. Of course, winning the gold medal is a great feeling and to win in the final against a player as strong and as experienced as Maria [Portela] in the way that I did was amazing.
Podium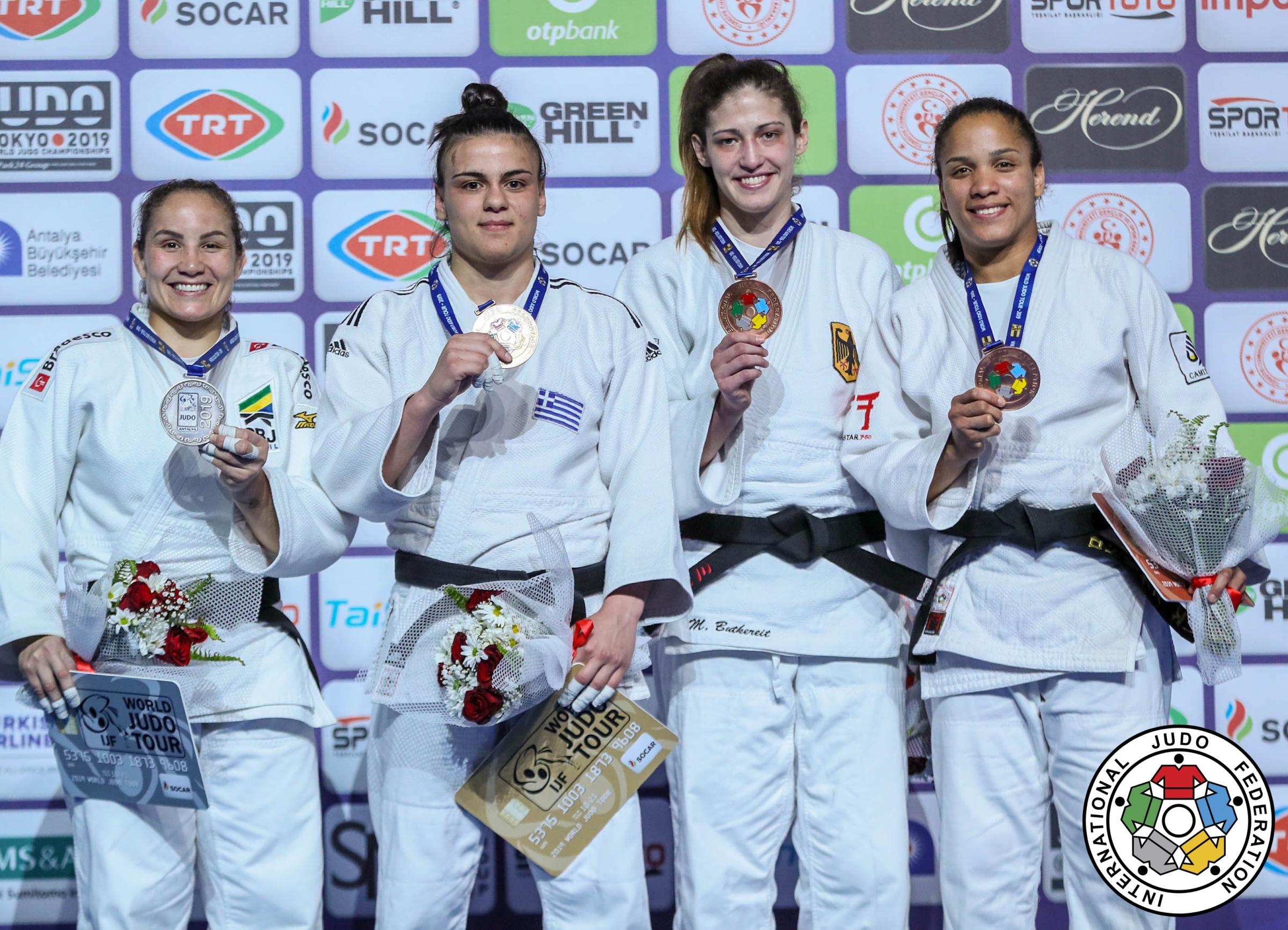 Women -70 kg 1 TELTSIDOU Elisavet GRE 2 PORTELA Maria BRA 3 RODRIGUEZ Elvismar VEN 3 BUTKEREIT Miriam GER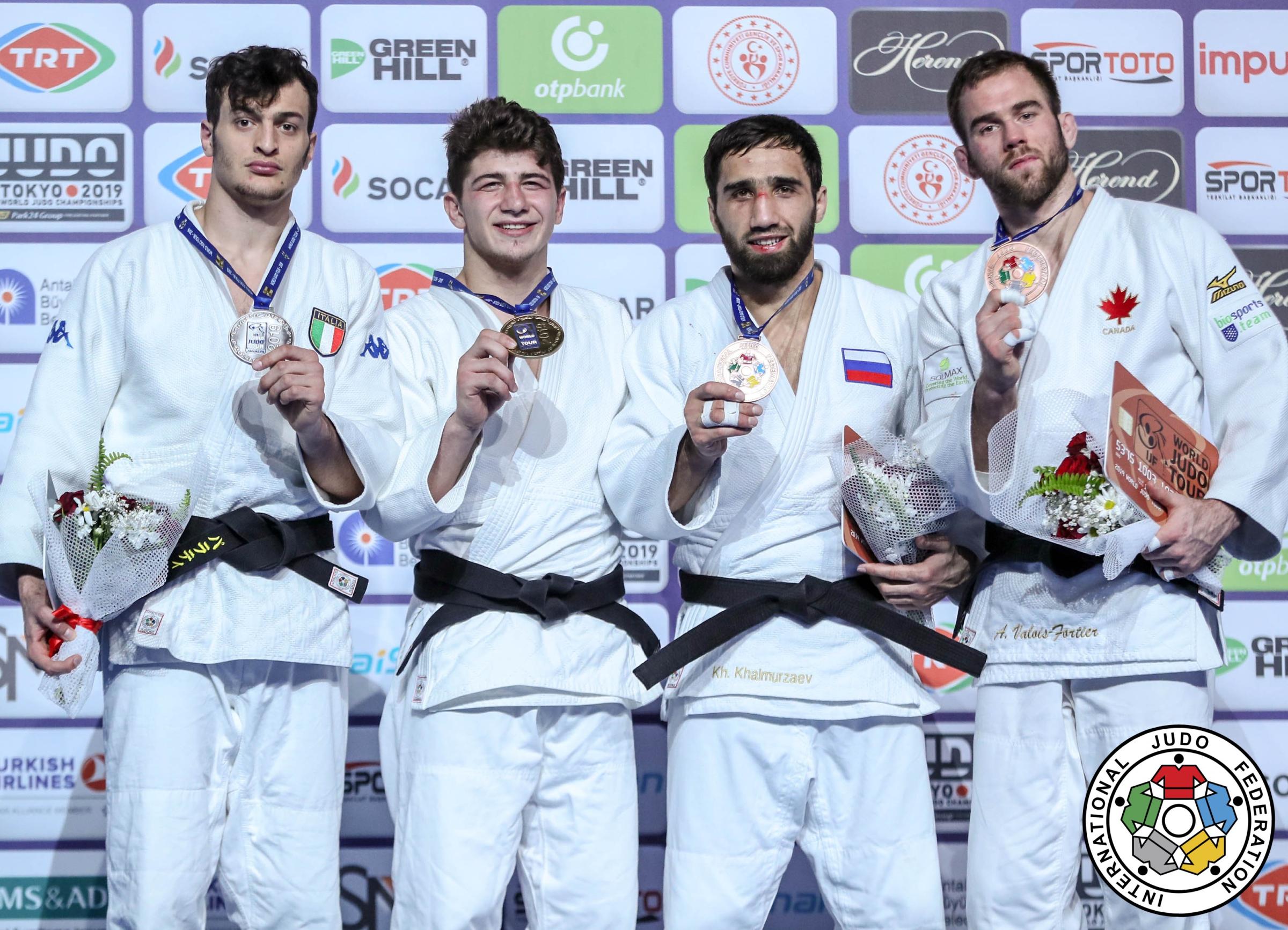 Men -81 kg 1 MAISURADZE Luka GEO 2 PARLATI Christian ITA 3 KHALMURZAEV Khasan RUS 3 VALOIS-FORTIER Antoine CAN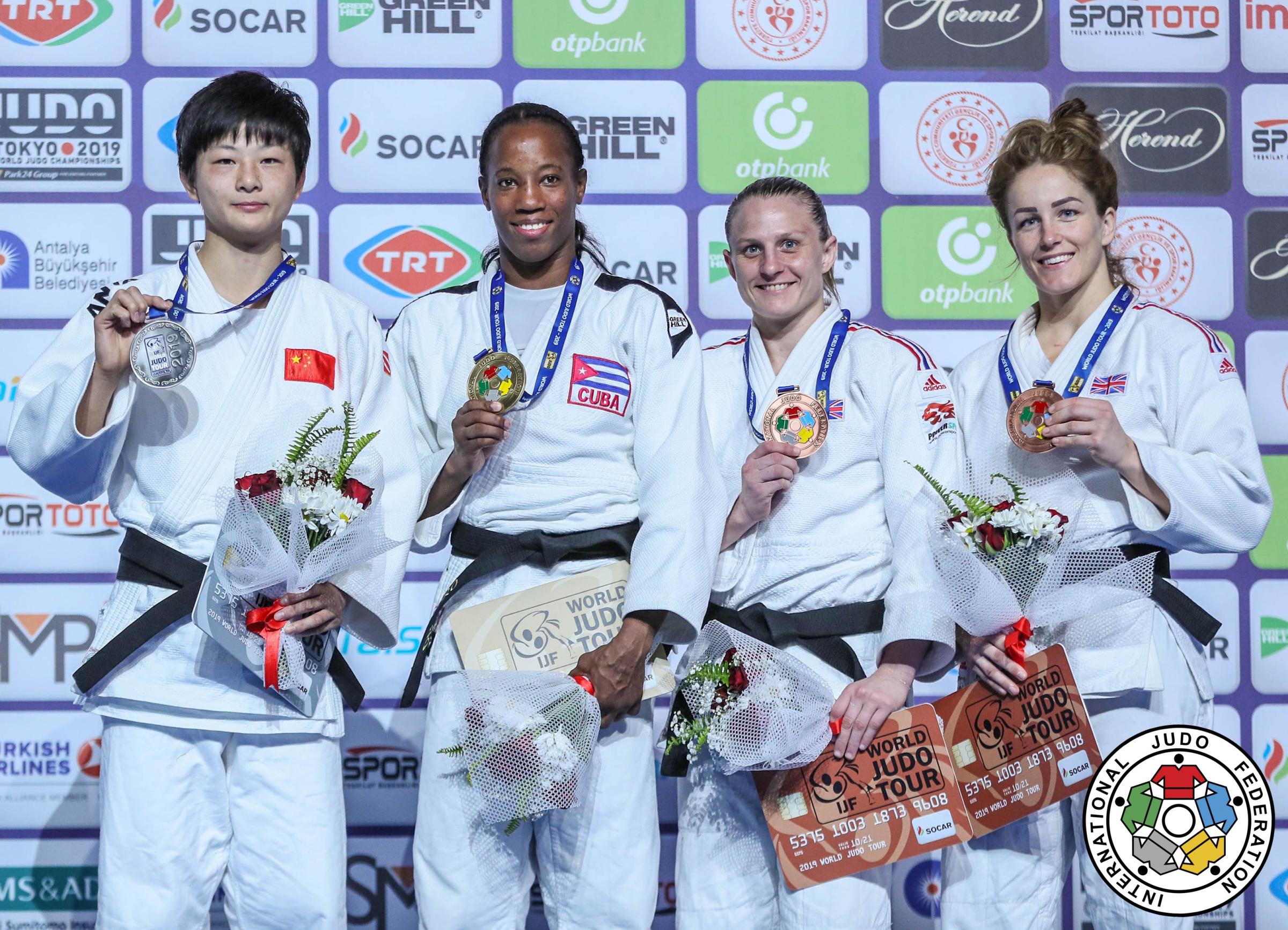 Women -63 kg 1 DEL TORO CARVAJAL Maylin CUB 2 TANG Jing CHN 3 SCHLESINGER Alice GBR 3 LIVESEY Amy GBR
Judoka
---