There is a famous expression that "When the going gets tough, the tough get going." That was certainly the case on day two of the Tel Aviv Grand Slam as all but one of the top seeds failed to take gold. That lone number one who managed to end the day atop the podium was current Olympic champion Tina TRSTENJAK (SLO) whose win in the -63kg category may very well be unique.
Having not competed for several months Tina TRSTENJAK (SLO) may be forgiven for not being in the best of form. So, what was it that made the day so unique for Trstenjak? Well, of the four contests in which the number one seed took part, no one scored. Not Trstenjak and not any of her opponents. Now that is pretty unique. Trstenjak gave her all, as she usually does, and against such a difficult opponent as Trstenjak is, it was a combination of the overly cautious (and in one case the downright reckless) that conspired to bring about such an outcome for the unfortunate quartet who had to face her.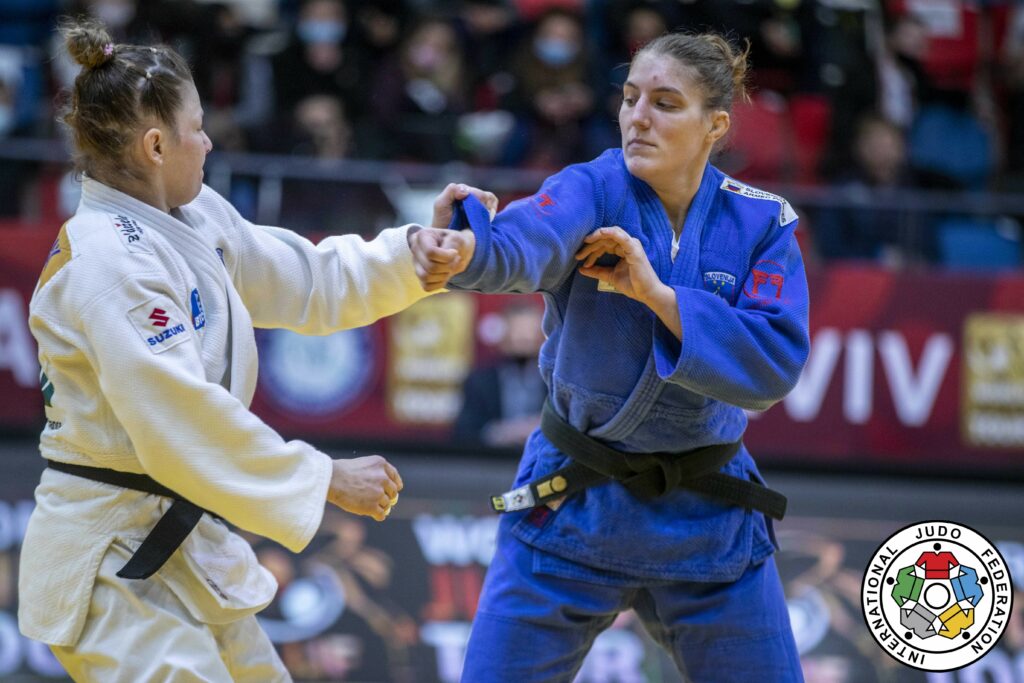 After a first round bye Trstenjak began her quest for a 7th Grand Slam title with a win over Renata ZACHOVA (CZE). There was nothing remarkable about the win; three penalties, all for passivity, were awarded to the 20-year old Zachova, who was facing Trstenjak for the first time. It is a measure of just how difficult it is to face Trstenjak and, possibly, a sign of how defensive Trstenjak's opponents are in their efforts to avoid giving up scores. Round two saw Lucy RENSHALL (GBR) given a direct hansokumake for applying wakigatame whilst attempting to throw. Unlike Zachova, Renshall knows Trstenjak inside out. But that knowledge made little difference and today served only to add to Renshall's unfortunate 0-9 record against the Slovenian. With that, Trstenjak took her place in the semi-final. Magdalene KRSSAKOVA (AUT) was next up and, having lost to Krssakova at the 2020 European Championships, Trstenjak was in no mood to contemplate another defeat. A third penalty collected by Krssakova after 3:46 of golden score was enough to put Trstenjak in the final.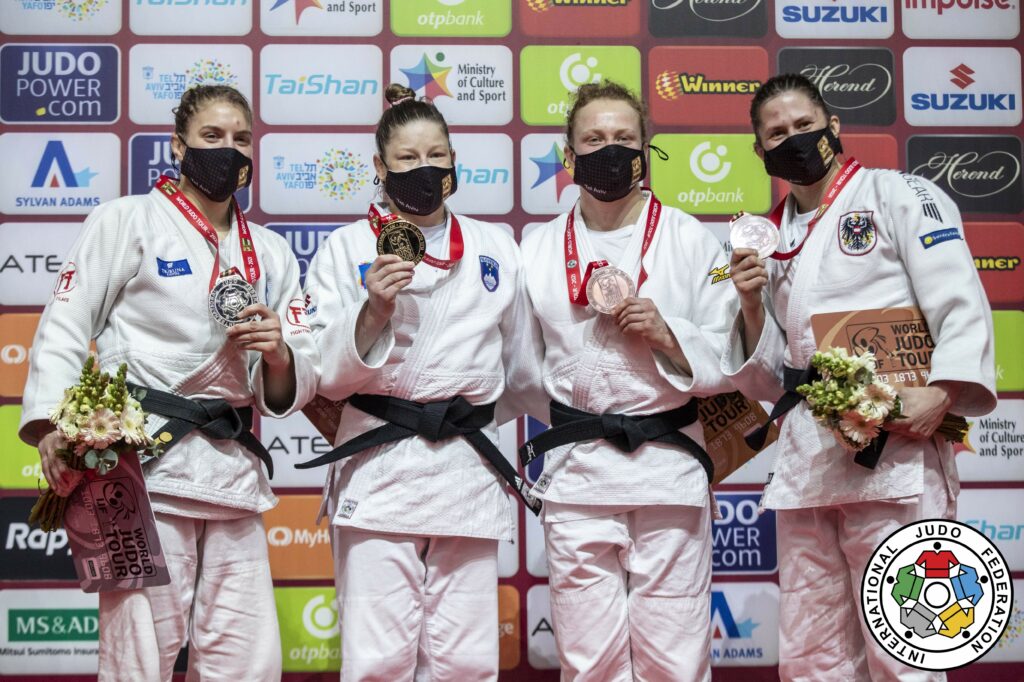 It was the turn of number two seed Andrea LESKI (SLO) to test Trstenjak. But the pair know one another too well for anyone to have expected fireworks. Three penalties later (all collected by Leski for passivity) Trstenjak was awarded the contest. Now it could be argued that this may not have been the most riveting of events, not the best advertisement for international judo or even that things would have been different had there been more "big names" in the category. The fact of the matter is that Trstenjak was well tested; all of her opponents set out to stifle her which, as far as scoring is concerned, they managed to do. The difficulty is that they themselves failed to score once on her whilst collectively picking up 9 shidos and a direct hansokumake. Trstenjak for her part collected a total of three shidos. More importantly, Trstenjak collected the gold medal, the points and went the day undefeated, a situation that the other 8 number ones would probably be very happy to be in.
Judoka
Author: Sheldon Franco Rooks
---