Dubrovnik is not only a tourist attraction, that proves the first day of the European Senior Cup which some of the athletes used as «grinding» their form for the upcoming European Championships which will be heldin Tel Aviv later this April.
This was a successful event for the returnee on the mat after pregnancy, London 2012 Olympic Games bronze medalist and triple European Champion Automne Pavia of France.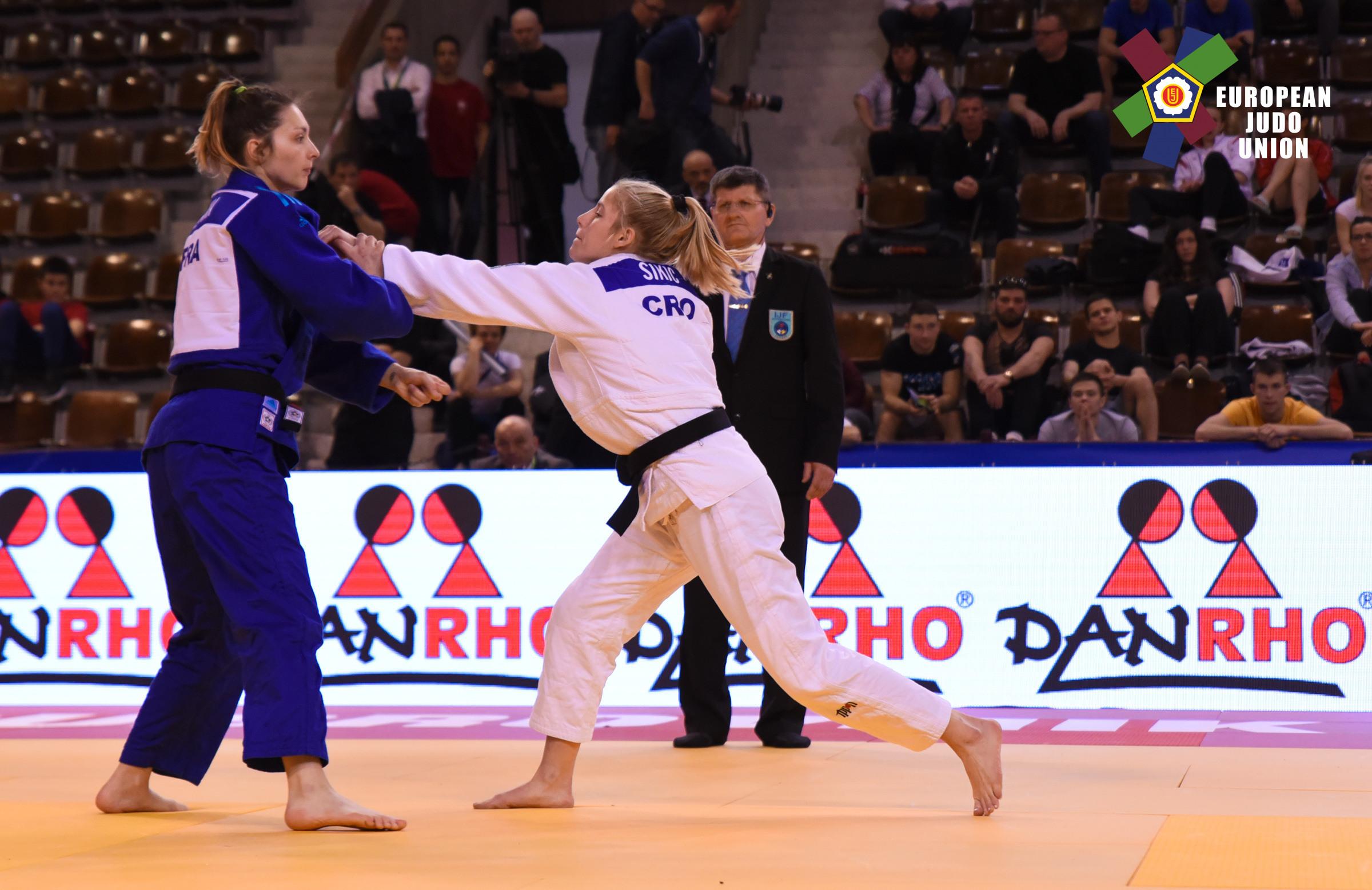 Pavia (-57kg) had a tough final in the match against Croatian Tena ŠIKIĆ who put a big effort against the experienced French. Pavia proved one more time that even she was absent from the mat, she still got the moves and she wants to get back to the high level competition as soon as possible. After a minute and a half Pavia scored an ippon with an amazing Harai-Goshi against the talented Croatian.
"Judo is out (laughing), just kidding, I came here to feel the judo again, to touch the mat in every sense. Meanwhile I become mother of a daughter, this is the first time that I'm without her, I can't wait to give the gold to my baby", Automne Pavia opened with smile on her face.
Are you trying to get your «ticket» for World Championships in Baku?
"No, I'm not ready yet, I want to come back at a Grand Prix or Grand Slam. I'm not strong yet as I want to be at the moment, I will chase more training camps."
How much time for training do you have since you've became mother?
"I do two trainings daily, it's a big organization. It's not like it used to be that after training I can go watch TV or relax. Even when it's hard time for me I just look at the smile of my daughter and my day gets better."
Is Tokyo 2020 a big motivation for you?
"Yes! I would like to go there with my daughter and my boyfriend. I really hope to go to the Games again."
---