The second day of the U23 European Judo Championships 2023 will display the remaining seven weight categories: -70kg, -78kg, +78kg, -81kg, -90kg, -100kg, +100kg. Saturday will undoubtedly be the day of opportunities for the home nation, Germany, with potential double fame in most of the weight categories.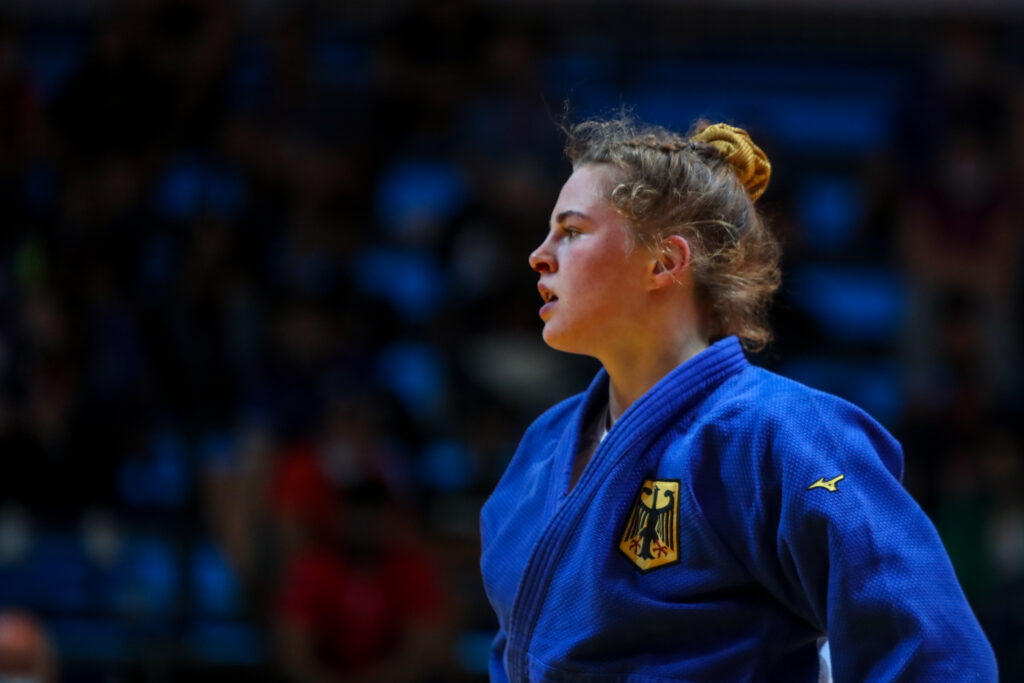 France, Bulgaria and Turkiye shared the -81kg podium during last year's event. With non-attendance of France and Turkiye, in this weight division, Bulgaria will pursue to share glory with others. TOTH Benedek (HUN) will be one of them as he sets to overturn his past 5th place finish. Early in age but bold in spirit is 2023 cadet European and World Champion, Boris RUTOVIS (SRB) who is also amongst the 31 entries. Athanasios MYLONELIS (GRE) will bring the experience as he is well known around the IJF World Tour.
Samira BOCK (GER) is the current title holder in the -70kg category and she will return to double her glory in Potsdam. Teammate, 2022 bronze medallists, Friederike STOLZE will seek to upgrade to an all-German final. That is if they don't end up on the same side of the draw and repeat last year's bout as they faced each other during the quarterfinals. Both, Lidia BRANCHEVA (BUL) and Aleksandra KOWALEWSKA (POL) finished 5th places previously. Will they make it onto the rostrum this year?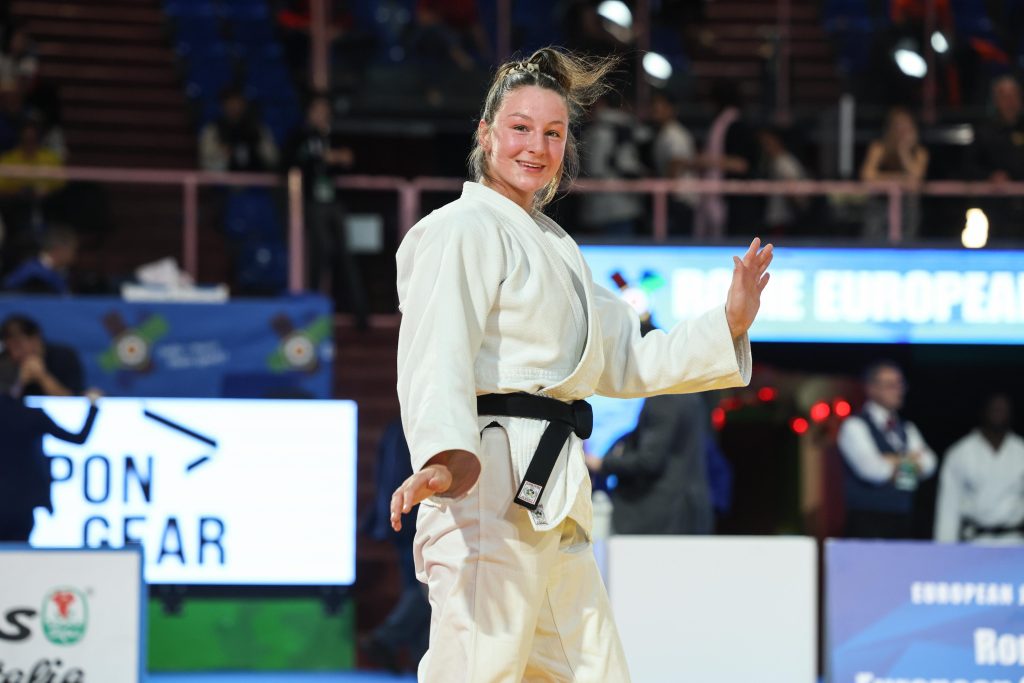 Serbia will continue to take chances in the -90kg category with double junior European medallists, Miljan RADULJ. One of many challenges will come from title holder Nika KHARAZISHVILI (GEO). Alex CRET (ROU), NERPEL Gergely (HUN) and SAFRANY Peter (HUN) are also well known around the block and will come with a greater panic to all. Nearly medallists of 2022 are Ismayil ZAMANOV (AZE) and Fabian KANSY (GER). The latter will boost the medallion hope for the home crowd.
The host nation can expect another set of medal haul in the -78kg category as former junior European and world medallists, Raffaela IGL (GER) will step onto the field of play. She will be accompanied by home patriot, Dushanbe Grand Prix 2023 winner, Anna Monta OLEK (GER). Chances of standing in the way of another all-German final is 2022 bronze medallist, SAGI Nikolett (HUN); Zagreb Grand Prix 2023 silver medallist and junior European bronze medallist, Yuliia KURCHENKO (UKR) and constant 5th place finisher, Carolina PAIVA (POR). The Portugese judoka is unquestionably eager to break her off-podium cycle.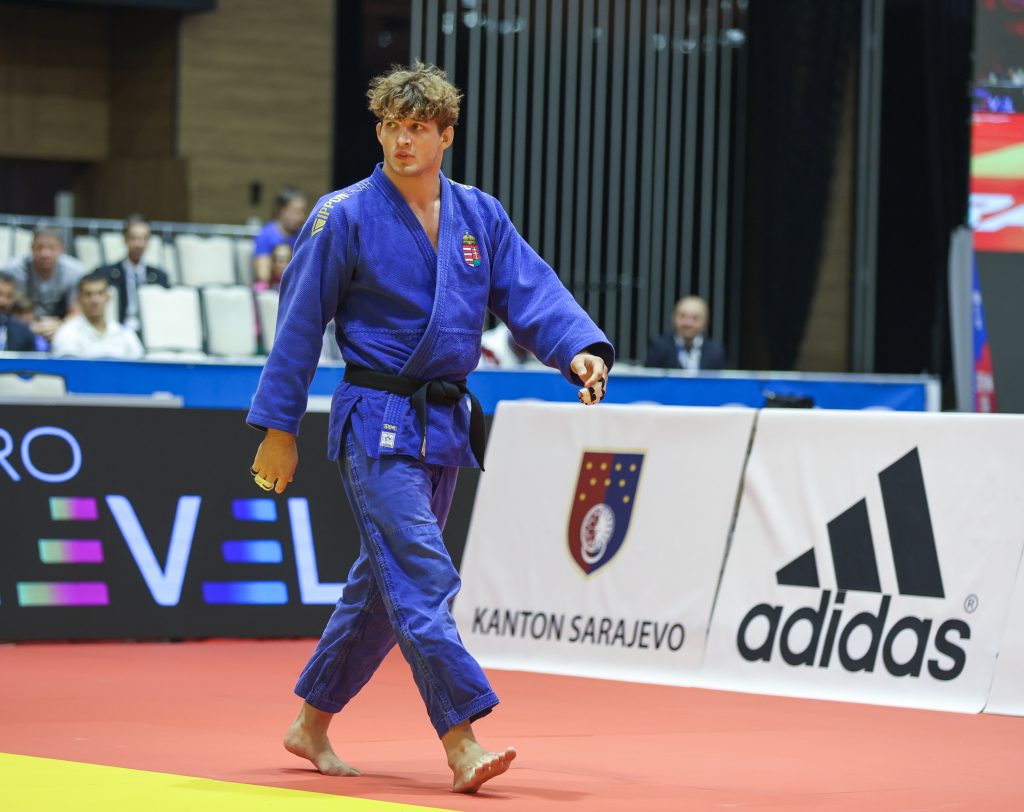 Amongst the total of 21 entries in the -100kg category, VEG Zsombor (HUN) is the single returner of last year's rostrum where he finished with a shiny silver. The gold would certainly sparkle more. Robust Georgian duet, Mikheil JAPARIDZE and Erekle BAZIERISHVILI has a big shoe to fill as 2022 winner was Ilia SULAMANIDZE, a name which need no further description. A final line up amongst the three above will not come as a surprise. Who will take the fourth and final spot? Or will there be a complete shockwave?
Ruslana BULAVINA (UKR) won silver in the +78kg category, whilst Oxana DIACENCO (MDA) finished 3rdplace during previous year's championships. Whilst the pair of them aims to take glory, 2022 junior world bronze medallist, Erica SIMONETTI (ITA) and Dushanbe Grand Prix 2023 5th finisher, Kinga WOLSZCSAK (POL) will also join the hunt.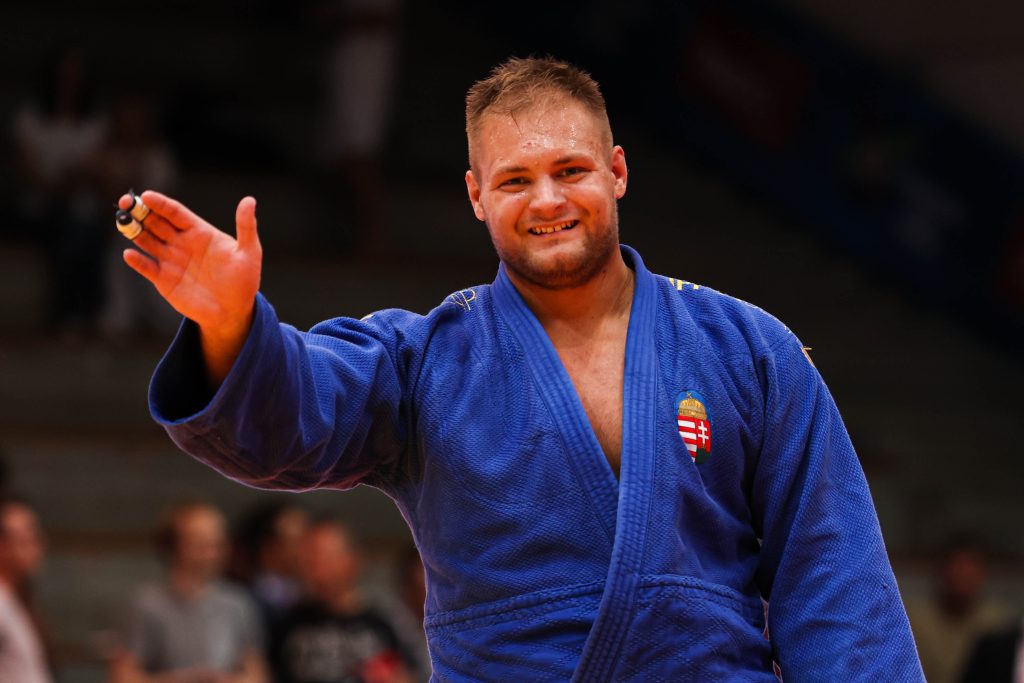 Hungary hopes for a strong finish on day two with title holder of the +100kg category, SIPOCZ Richard returning to action. Simultaneously, Georgia will continue to throw challenges by 2022 bronze medallists, Saba INANEISHVILI and World University Games bronze medallist, Irakli DEMETRASHVILI. 17-year-old judoka, Ibrahim TATAROGLU (TUR) excelled with silver at the 2023 cadet Europeans, gold from EYOF and cadet worlds 2023 and silver from the junior worlds 2023, showing off amongst the older. Can he go one step further and top that with an U23 European medal? Losseni KONE (GER) won bronze at the Perth Oceanian Open past weekend as well as at the Ulaanbaatar Grand Slam back in June. Add to that he claimed silver at the Upper Austria Grand Prix in May which clearly shows that he is on form. Will his routine upheld to deliver a gold on home soil?
 Watch the tournament live online via https://judotv.com.
Author: Szandra Szogedi
---