The process repeats itself every year: after the prestigious Grand Slam tournament in Paris, the judo squad moves from the Accor Arena in Bercy to the Institut du Judo for the Olympic Training Camp. For four days, athletes from more than 50 nations train together twice a day. This year an extraordinary programme point was added.
Question: will you come with us to the Champ de Mars Arena, the venue of the Olympic judo tournament in July and August 2024, a stones throw from the Eiffel Tower? The answer was not long in coming: yes, of course we are there. Ten women and five men from a total of 12 nations – all highly decorated – were on hand for the exclusive walk-through. Together, the 15 role models have won a total of 9 Olympic gold medals, 15 World Championship and 12 European Championship titles including; Daria BILODID/UKR, Shirine BOUKLI, Romane DICKO/both FRA, Jessica KLIMKAIT/CAN, Distria KRASNIQI/KOS, Barbara MATIC/CRO, Telma MONTEIRO/POR, Michaela POLLERES/AUT, Lucy RENSHALL/GBR, Rafaela SILVA/BRA, Axel CLERGET/FRA, Peter PALTCHIK/ISR, Teddy RINER/FRA, Lasha SHAVDATUASHVILI and Eduard TRIPPEL/GER.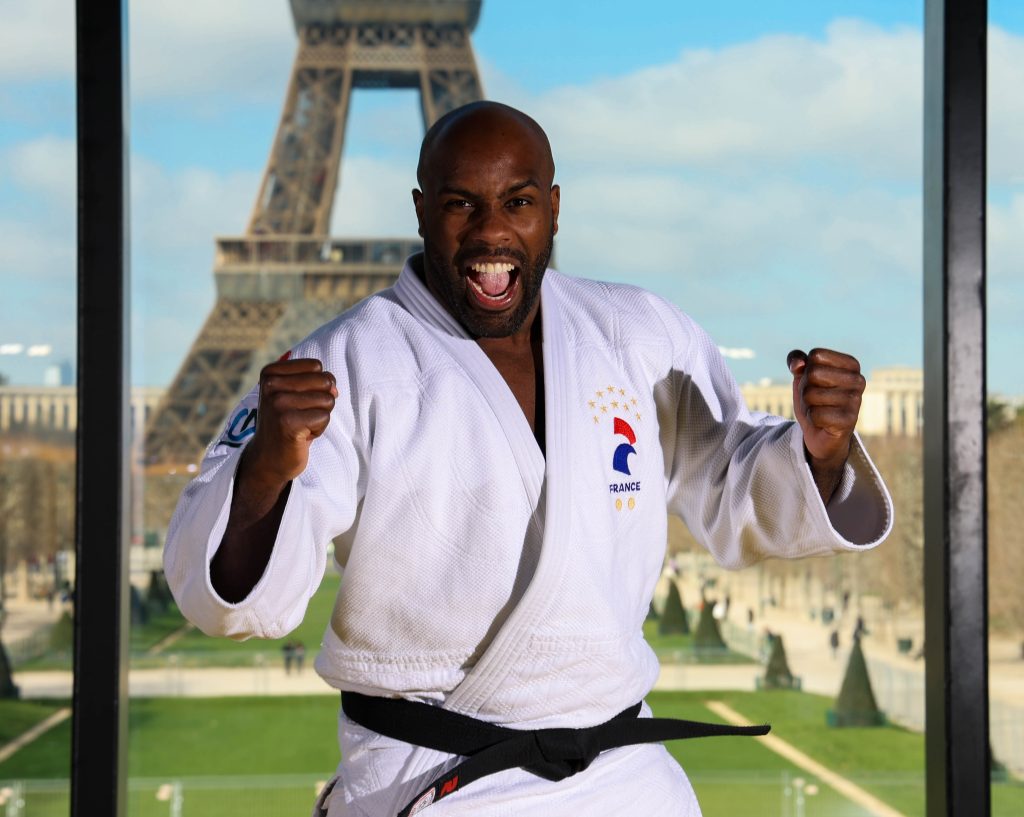 The trip, a co-production of the European Judo Union and International Judo Federation, along with the strong support of the Local Organising Committee and the French Judo Federation, was a complete success. All aces enjoyed their first encounter with the 2024 Olympic judo venue, some even had tears of joy. Teddy RINER emphasised,
Paris is very special – not just for me, the Eiffel Tower is special and so are we as a group. I love this place, even though the hall is still empty. It's going to be a real adventure.
Games wide open – is the motto of the Paris 2024 Olympics. We're looking forward to welcoming the whole world. I can't wait,
explained Shirine Boukli. Now looking to qualify in the -57kg category, Daria Bilodid was excited,
It's a great honor to be here so early, some 18 months before the actual tournament. I love Paris and the French judo fans – this is a special place, I'm sure it will be just great.
The video and photo footage from the Champ de Mars Arena will be sifted through in detail over the next few weeks and released in stages. Paris 2024 – the countdown has begun, to be continued…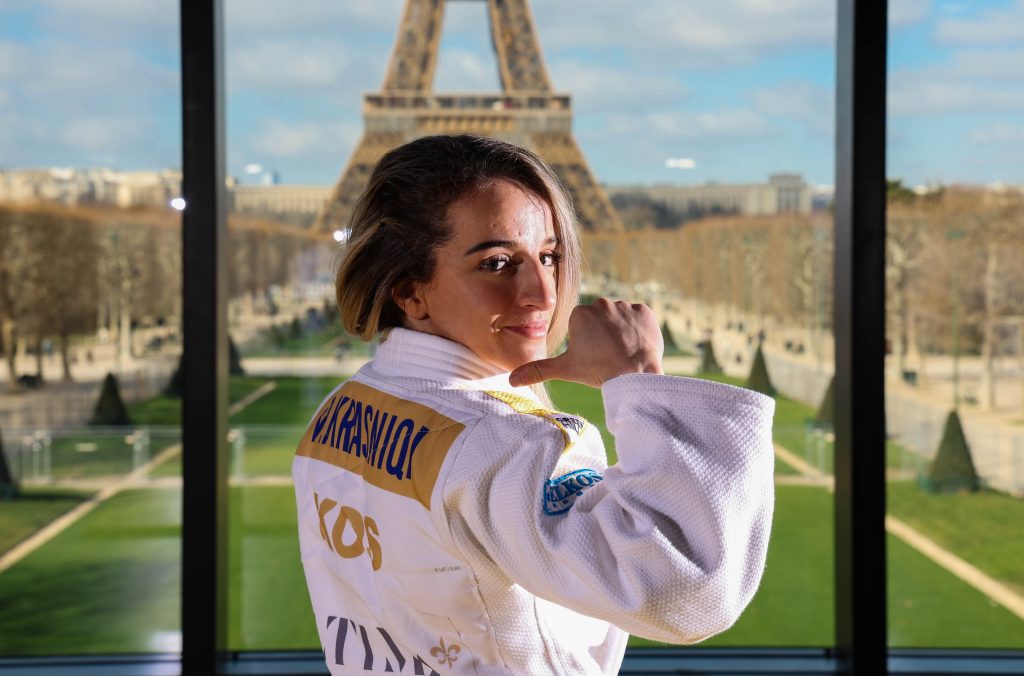 Judoka
Author: EJU Media
---