Green Hill has signed a contract as diamond supplier of the European Judo Union for 2016. "Judo teaches you respect, sportsmanship and friendship. Judo can be more than an Olympic sport or a martial art. For many it is a way of life", stated the President of Green Hill, Mr. Jahangir Riaz.
"EJU supports our future: children and excellent young sports talents. Also I will be part of the social engagement of the EJU, similar due to my social activities in my home country. From the business point of view, we think that Europe is a very interesting market and our quality approach fits well to Europe", he continued.
In regards to the question why Green Hill and EJU are perfect partners to work hand in hand Mr. Riaz responded: "I believe Green Hill and EJU are perfect partners because both love sports, fair play and team playing. Meanwhile our partnership turns into friendship, which is very rare in our times."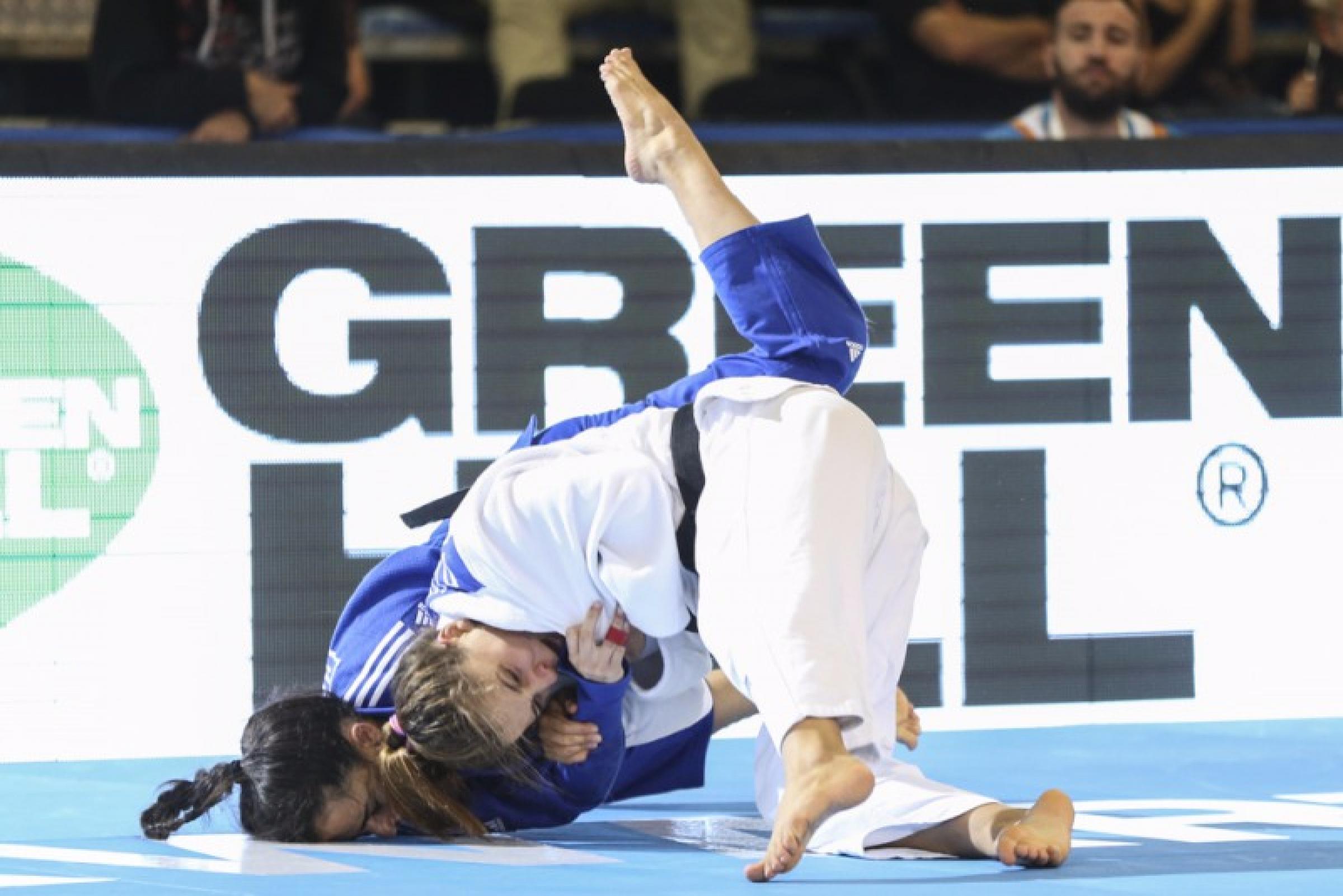 The Vice-President of the European Judo Union, Dr. Hans Paul Kutschera also expressed his thoughts: "Europe is an important market and EJU with all its events and activities has a lot to offer to suppliers of Judogis, Tatami and other sport related items. We are in close contact with all current suppliers and also with several new ones and I am confident that the group of EJU suppliers will grow – for the benefit of the European Judokas and EJU as well as for the benefit of the suppliers."

"Green Hill is our most loyal and reliable partner who has always been walking shoulder to shoulder with the EJU, both, in good and challenging times.", concluded the President of the European Judo Union, Mr. Sergey Soloveychik.

Other suppliers were also up for a grab as for instance, newly obtained contractor DanRho signed up under the Silver package. Kappa and Fighting Films also had a piece of the parts as both suppliers signed for the Bronze package.
---