The preliminary round of the Games of Small States of Europe delivered an impressive set of skills merged with limitless emotions on and off the mat. Three of the weight divisions run in round robin system, meaning that victories were celebrated pre final block.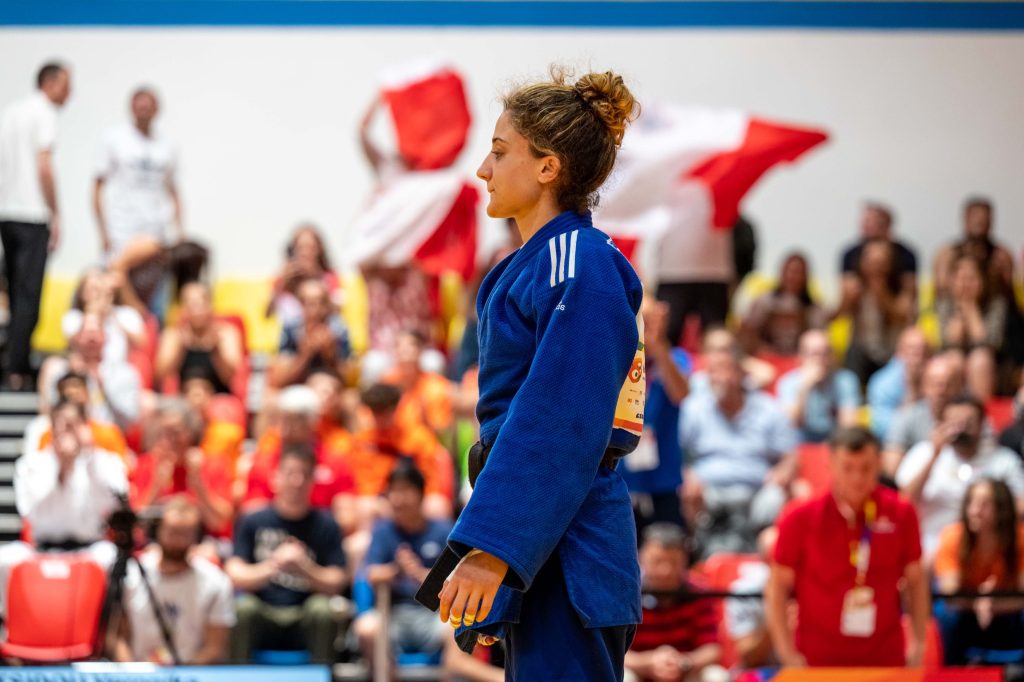 Katryna ESPOSITO delivered a profoundly focused performance in the -48kg category. First up, she had to face her home patriot, Kirsty CAUCHI, where glory was achieved by an armlock. In round two, Esposito continued to shine with her ne-waza skills, overcoming Marina KYPRIANOU (CYP). The third and final contest brought about a repeat of the final from the Small States Europeans 2022 between Esposito and Veronika KALAITSIDOU (CYP). To conquest, a mindful tactical effort was much needed. Once the last and final penalty was signalled towards Kalaitsidou, the home crowed cheerfully celebrated today's first gold medal in judo. Esposito joined in celebration following her success;
There were some expectations to preform, and perform well, so I am very happy that I was able to make everyone, including Malta proud. Having the crowed in my favour is not something I am used to, but it definitely helped me throughout. Now is time to focus on the rest of the team and support them to do well.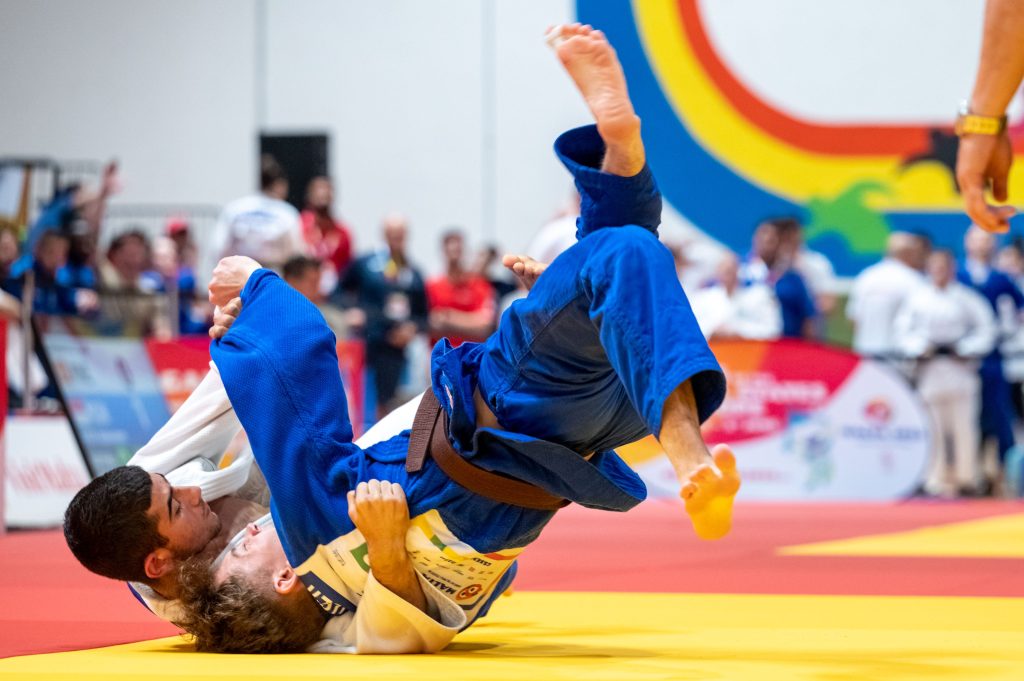 Expectations were also high for Petros CHRISTODOULIDES in the -60kg category. Having just won a Grand Prix bronze less than a week ago, both excitement and some level of fatigue came with the Cyprus judoka. Throughout his three-winning contest, he used a mixture of technical and tactical skills, including his signature technique [left sided kouchi gake] to excel to victory. The 18-year-old judoka was delighted and dedicated his triumph to his country;
I feel excited, and I hope more of my teammates can go for gold today. Making weight twice in a short period required to have a special regime but it was manageable. I did not put any pressure on myself. I came here for my country, not for me, everything I do is for my country.
The last and final round robin set up was in the +100kg category, where Cyprus continued their golden collections by Giannis ANTONIOU. Monaco clinched onto a silver from Marvin GADEAU whilst Luxembourg began their medal collection by a bronze from Nick KUNNERT.
The final block will start at 16:00 local time. Follow all actions live online via https://www.youtube.com/@tvmsportmt/streams
Judoka
Author: Szandra Szogedi
---