In Győr, Hungary, it is day two of the Cadet Training Camp which has followed the final cadet event of the year. Since 2019, the city has been missing this event due to the pandemic, however the organisers welcomed almost 400 young judoka back for an incredible event.
Out of the 29 nations attending the tournament, an impressive 18 took medals, with 22 reaching the final block. This kind of distribution is more often seen at the younger level of competition, with the stronger nations honing in towards senior level, but there is always a focus on one thing at this age and it is development.
This can cover a variety of things, technique, confidence, experience on an international circuit or simply personal. These tournaments and camps are where many judoka begin their life-long, cross continental friendships and pick up invaluable life experience, both on and off the tatami.
Over the weekend, we were wowed by the Georgian medal tally of six golds, putting them way ahead of the number two, the host nation Hungary with their, still impressive, two gold medals on home soil and firsts for both athletes, VEG Luca (-52kg) and EICHMULLER Gergo (-73kg). The Republic of Korea followed with two gold medals of their own.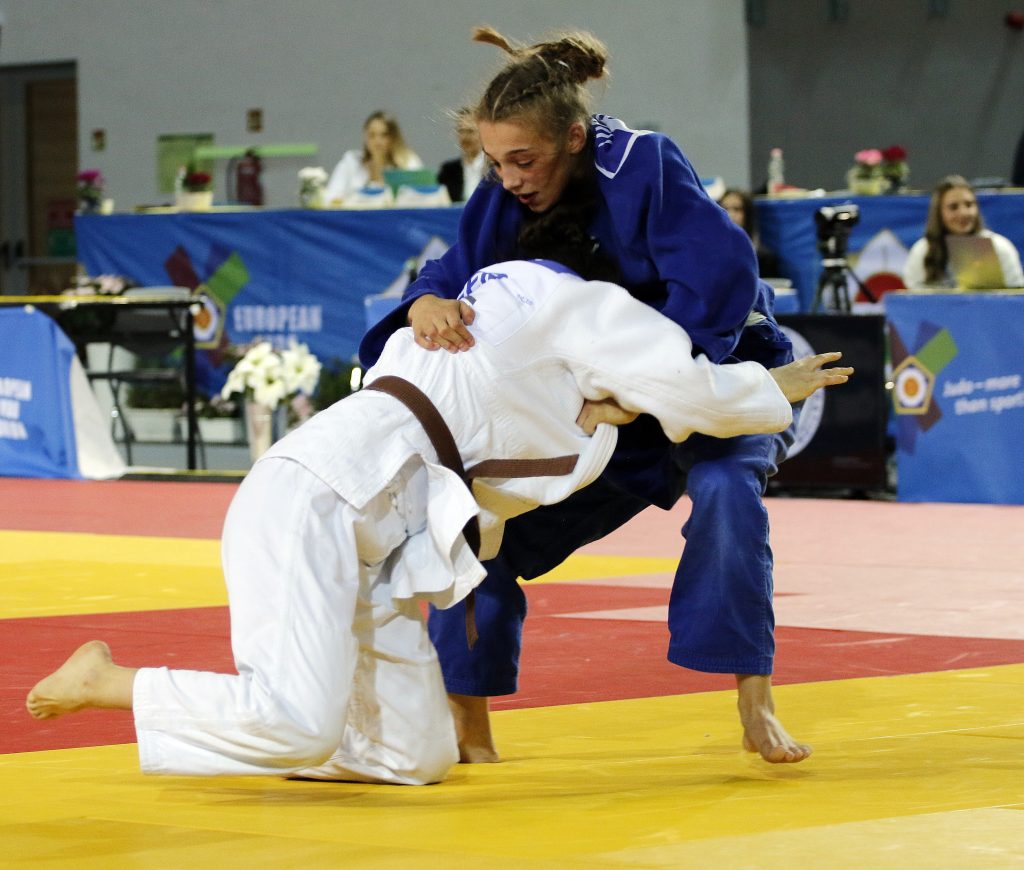 As some of these cadets begin making a name for themselves, stepping on podium after podium, some even on the senior circuit including the current world bronze medallist, 18 year-old Yelyzaveta LYTVYNENKO (UKR), some are only just finding their feet. As development is such a focal point, it can always be argued that medals are nice to have but experience is key in order to move on to junior and beyond. We see that this is the case of our very new contenders, for example Sophia MATSIRIDI (GER) who in her first event in Koper just last month had multiple contests but was unable to pass the preliminary stages but this time around, added another five contests and a final block to her record.
With this of course comes significant ranking points and they also start to learn about this system and the benefits these points can have, with or without a medal on every occasion. For now, the athletes continue in their quest to become better judoka on the camp and prepare for the end of year festivities.
Judoka
Author: Thea Cowen
---