The first day of the European Youth Olympic Festival (EYOF) has been completed with actions from four weight class. The home crowed had two spot light today at the venue of the Judo Academy, namely Zurab KAKHNIASHVILI and Temur NOZADZE. Kakhniashvili was on show in the -50kg category whilst Nozadze battled in the -55kg category with both ending up claiming bronzes. "We expected medals today and gold was amongst the plan but we are still very pleased finishing the first day with two medals from two players. This age group is young and fighting front of a home crowd especially front of their parents is nerve-wracking and I think this was part of the reason we missed out on gold but as I said before we are pleased with our results today and I am sure there is much more to look foward in the upcoming days", said the President of the Georgian Judo Federation, David Kevkhishvili as he concluded day one.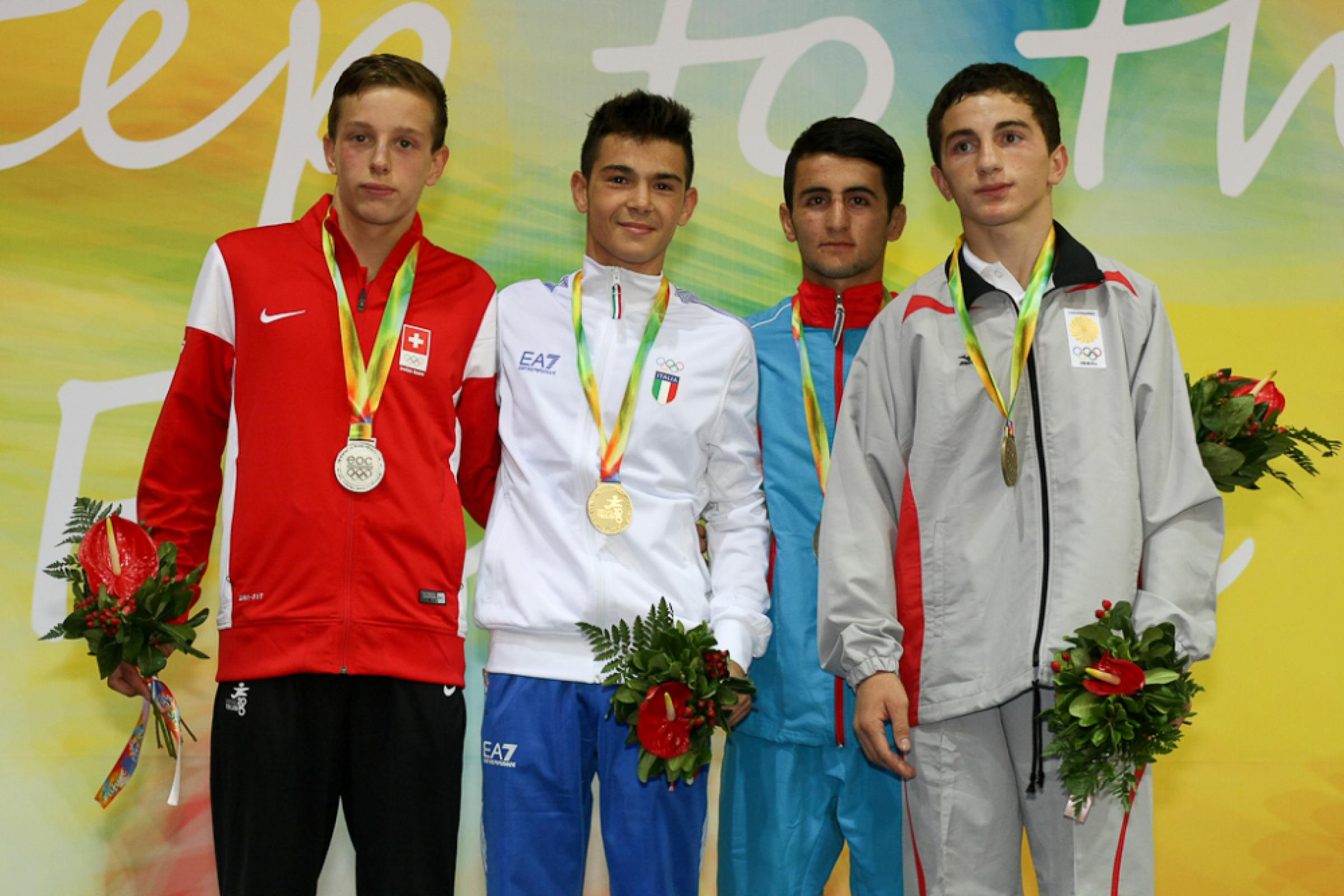 Besides the Georgian duet there it was the Italian team taking over the stage today with double golds and bronzes to take home. The highlight of the day was delivered by Biagio D'ANGELO (ITA) in the -50kg category, who's overall performance left no stones unturned. In his first contest he stunned Yoann LAMBERT (FRA) for Ippon with a breath-taking right sided morote seoi-nage. To follow that up he scored another Ippon with a side-tsurikomi-goshi, this time against David VOPAT (CZE). The final was more of a rocky road for the Italian youngster as he spent seven minutes in a tight battle against Paul RONCHI (SUI) before he was able to bow off with a single penalty difference and claim the gold medal of the 2015 European Youth Olympic Festival.
"I am really happy, this was a good competition because it started off a little bit difficult but than it all turned out very well for me", D'Angelo expressed his feelings after the finals. "My target was to medal and I was sure I am capable of that but I didn't think it will be the gold medal at the end… The hardest fight was definitely the final against my Swiss opponent as we went into golden score for quiet a time", added the 16 years old judoka. When asked his overall experience of the EYOF, he responded: "EYOF is a different competition because we are in an Olympic Village together with other athletes from different sports, so it definitely brings a different aspect and atmosphere to the tournament." D'Angelo will be in action next at the Cadet World Championships in a few weeks time.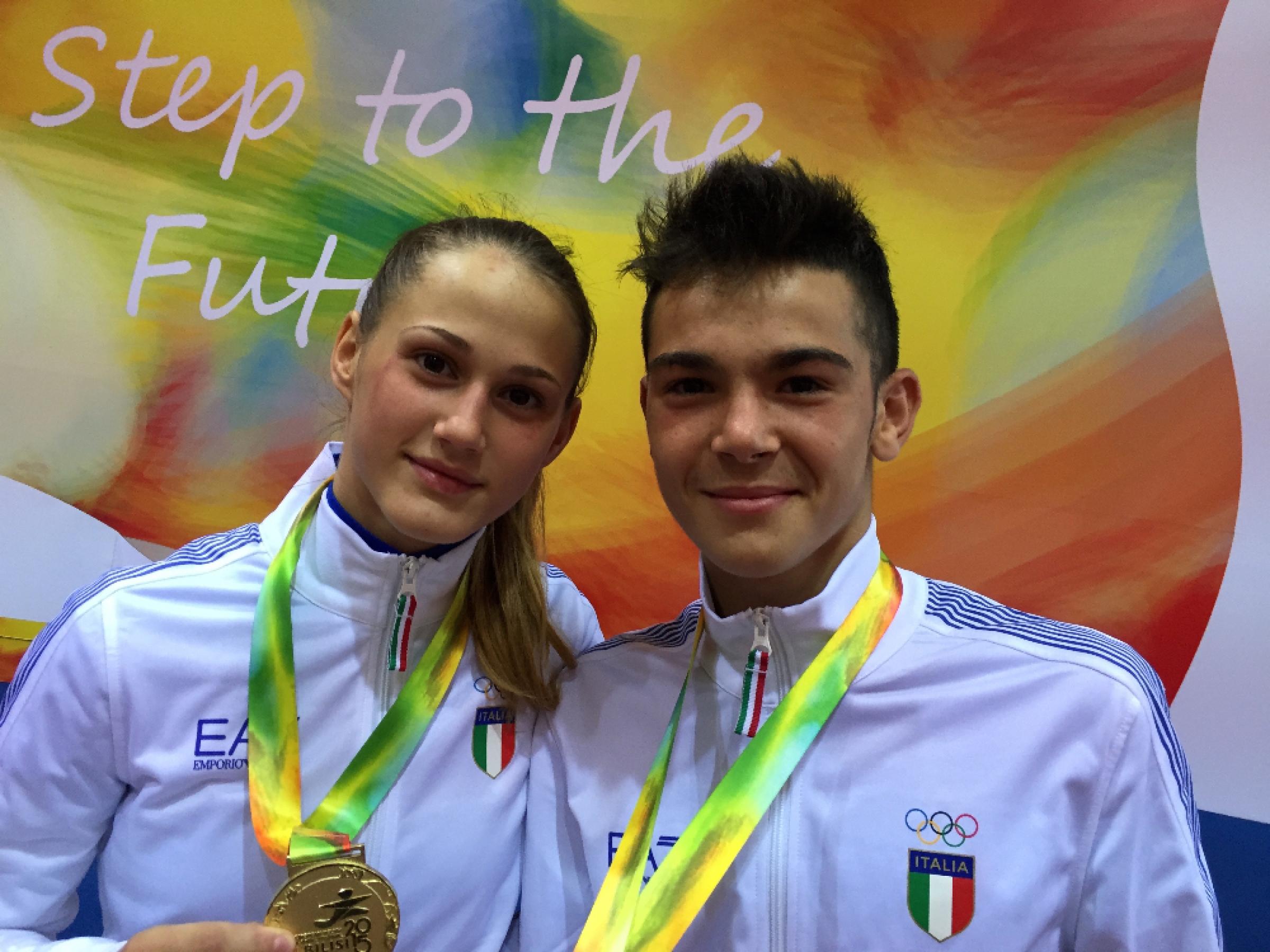 Another winning performance was produced by Sofia PETITTO (ITA) in the -44kg category, who come here as a reserved player due to an injury of her team mate, Michela FIORINI. The national coach of the Italian Cadet team, Nicola Moraci expressed his feelings after the medal ceremonies: "Today was a great day. Four athletes, four medals but what is more important that they have won fights against higher ranked player with better previous results. Not to mention that Petitto came here as a reserved player and she found out not long ago that she will be competing, so she did not only attend here but delivered a great results. I am really pleased with the performance of today and I hope there will be more to come." All in all, it was Italy to claim the top of the medal table after the first day of the tournament.

Tomorrow will bring actions of three weight category: -60kg, -66kg, -48kg. The tournament will start at 11:00 local time.
Judoka
---