In previous pieces, we highlighted the busy schedule of the Junior group these days and this weekend, they will be competing in Berlin, Germany. It's a must say that out of the many events, Berlin is considered to be the strongest of all for this age divison. The 2018 edition of the Berlin Junior European Judo Cup will see almost 600 competitors visiting from 38 different nations.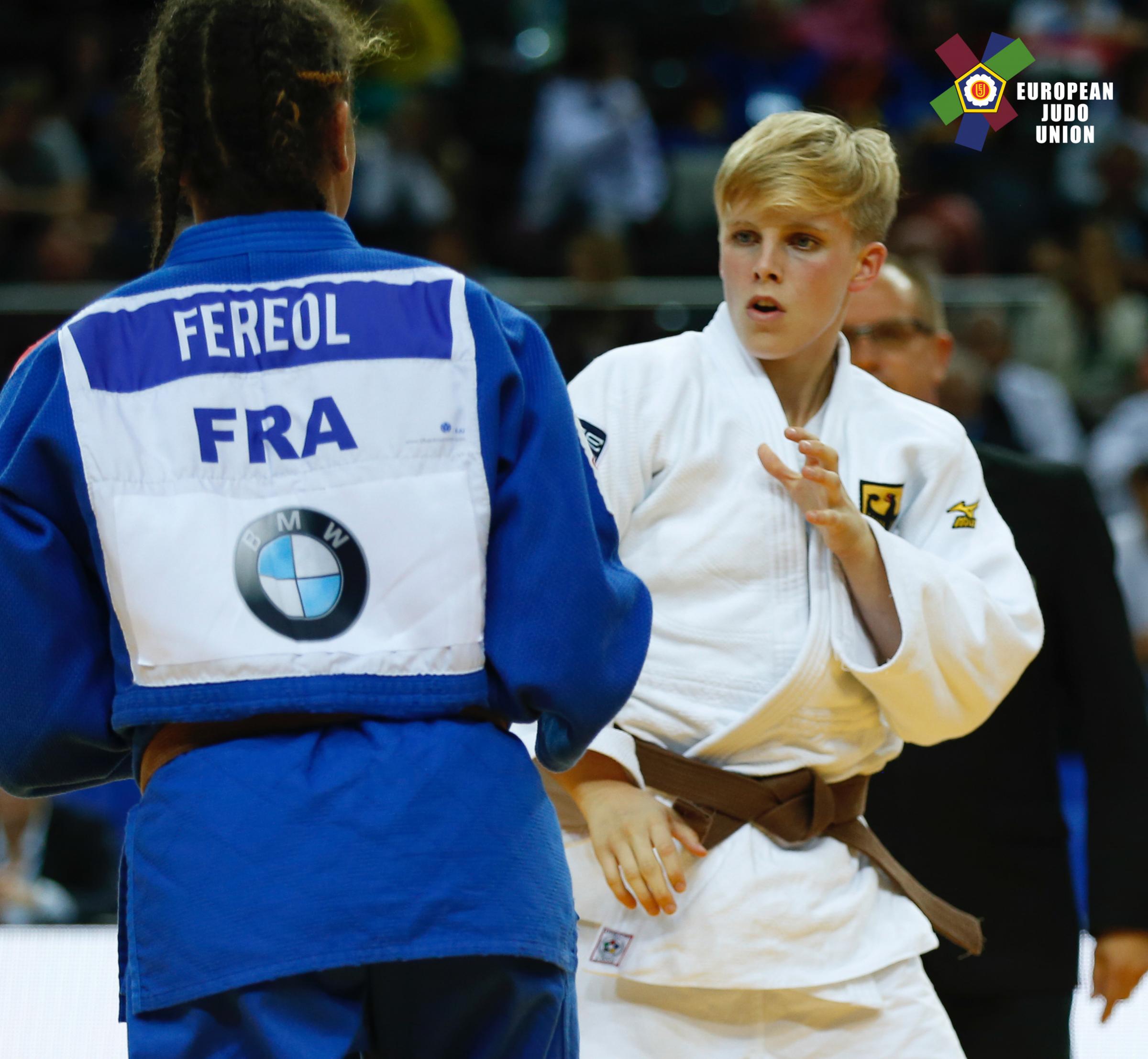 In white, medal hopeful of the -70kg for Germany, Marlene GALANDI.
The host nation will take up 131 spots across the 16 weigh categories. The precious team includes 2017 Cadet World silver medallist, Mascha BALLHAUS (-48kg) and 2017 Cadet European and World Champion, Marlene GALANDI (-70kg). Brazil is bringing 26 judoka, which undoubtedly will be a great deal of challenge for most. France's lucky charm, Sarah Leonie CYSIQUE (-57kg) impressed the audience this year at the senior stage already. If the same level of confidence and focus continues, she shall be amongst the medallists not only in Berlin, but perhaps at the Junior European Championships too later on this year. Georgia's young, yet determined group will pay a visit to Germany too and knowing the skills of these youngsters it will be more than just a visit. FECZKO Csanad (-55kg), TOTH Apor (-90kg) and GOZ Roland (-81kg) shall top the Hungarian medal table at the weekend. Kazakhstan is also coming with high number of entries, alongside with Italy, Russia and the Netherlands. All of which will most likely to be guaranteed a successful weekend.
The tournament will take place at the Sportforum venue and on both days it scheduled to start at 10:00am local time. A three-day training camp is on offer for everyone afterwards. Good luck to all participants! Sport frei!
---