"It was the right decision to go to Mulhouse. The East of France is an important region for judo, with a total of three academies and we have never staged an international event here, but it's a great sports complex and great fans. I would say it is the perfect spot for the occasion. We love the athmosphere of a sold out hall and it's great to see our team to win the gold medal, it has been a perfect day", emphasises Frédérique JOSSINET, Athens 2004 Olympic Games finalist, two-time European Champion and present day Vice President of the French Judo Federation.
With 3,000 spectators right from the start, many French flags turn the Palais du Sport in Mulhouse in to a mad house. The host team is top-seeded, with six members of the French Mixed Team from the World Championships in Tashkent (winning the silver medal). 50 persons of the local organising committee have been working for more than a year. 100 volunteers help on the day of the event in order that the event runs smoothly. "France is a judo nation, of course we wanted to prove this today in front of our home crowd", explains Jossinet.
"It's only 18 months to go until the 2024 Olympic Games in Paris. There is still a lot to do. At the World Championships in Tashkent a month ago, we could not collect a single point in the men's categories. That is something, we don't want to happen again. After the World Chammpionships President Stéphane Nomis and myself had some night shifts in order to analyse the situation and to find ways to become competitive again."
The former world class athlete has won two team World Championship titles herself. "Of course we want to defend our Olympic Gold medal in the Mixed Team event on home soil. And if you ask me: I would like to win seven medals in the seven female weight categories in 2024, including some Gold medals. The French Judo Federation has lots of ambitous goals." Winning the Mixed Team title in Mulhouse was just one of them.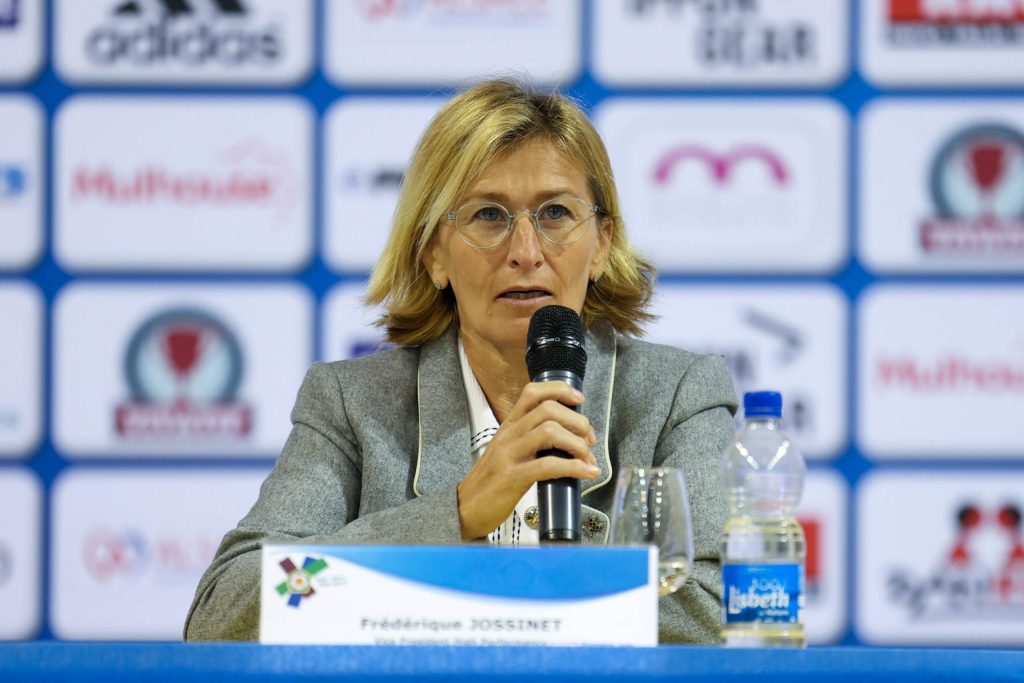 Author: EJU Media
---