It's not hard to tell that Croatian Judo Federation president Sanda CORAK is a happy woman. She has been in the job since 2004. She has experienced a lot of successes and losses too. But there was not such a day like Monday, the 10th of October 2022.
What does this gold-silver-sweep mean for Croatian Judo?
Sanda Corak: "It is very special, it only happened to Japan so far: a female one-nation final on a World Championship level. Since two days ago I believed this would not be possible for a smaller nation. Unfortunately in Croatia we are quite spoiled with World Championship medals. So we might get the public attention for a couple of days this time but not very much longer. We do need constant success at World Championships and European Championships as we are fighting for our budget with all the other national sports federations. These two medals are really important for us as a federation."
How special is the moment for you personally?
Corak: "I am a very busy women since Monday. Lots of former judoka, friends, family are calling. Right after the winning ceremony I had to find an outlet to charge my mobile phone. The battery was empty. Normaly I might receive dozens of messages, this time I received hundreds of messages. We have about 6.000 active judoka in Croatia and about another 6.000 following our competitions. All of them are celebrating now. So is the Prime Minister Andrej PLENKOVIC His son is practising Judo, they were both watching the final! "
If I would have told you two days ago that Barbara and Lara would advance to the Gold Medal match. What would have been your answer?
Corak: "It was clear, that Barbara MATIC is capable of winning a gold medal on a perfect day. In Budapest and now in Tashkent she had such a perfect day. But perfect days are very rare in life. At the Olympics in Tokyo it did not happen, she got a fifth place there. Lara CVJETKO is just 21 years old. She has lots of talent, but she is still quite unexperienced. It was clear, that she could reach the top-7, even fighting for a medal. But reaching the final? This seemed too early for her. I would say it's a dream come true! As both semifinals happened at the same time I was as nervous as never before. I could hardly follow… It was an emotional rollercoster."
Barbara and Lara are not training together on a daily basis, are they?
Corak: "They fight for different clubs. Barbara is training at JC Pujanke in Split, Lara moved from Zagreb to Solin, a small city near Split, about a year ago. She is training at JC Split. Only at regional and national level they happen to train together. About once or twice a week as far as I know."
What can we expect from the Croatian team in the future?
Corak: "Our women team is really strong as you know. It's not only about Barbara and Lara. The ultimate goal is the first Olympic medal for Croatia as a nation. I am positive, it will happen in Paris in 2024."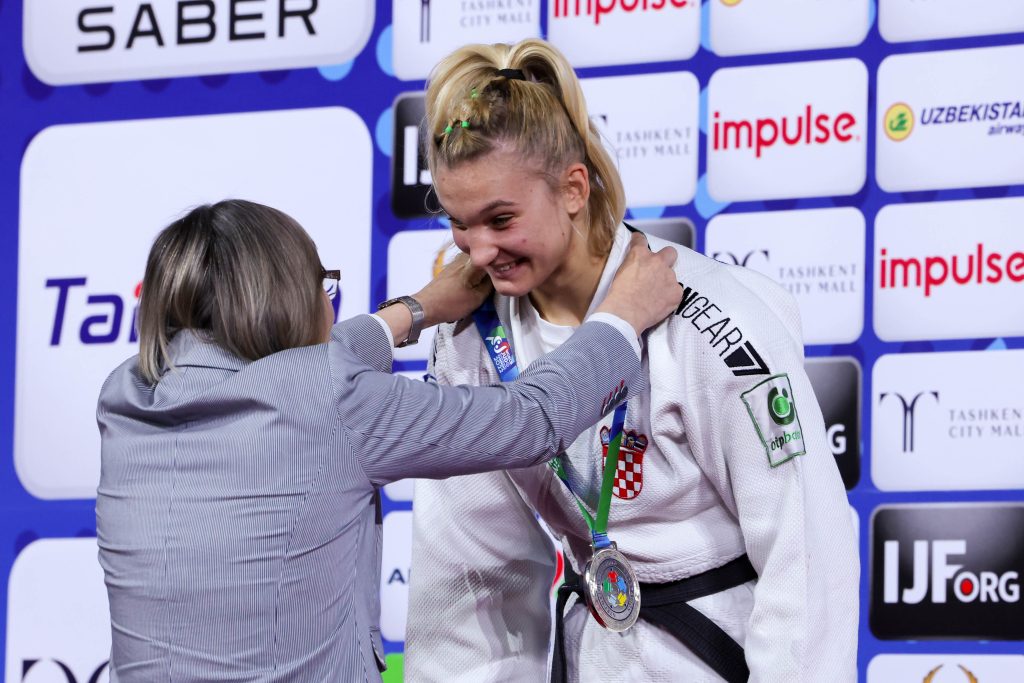 Judoka
Author: EJU Media
---