There are many esteemed members of Italian Judo, and present at the European Open in Rome were IJF Referee Commission Secretariat Pasquale CHYURLIA, IJF referee Roberta CHYURLIA as well as 2000 Olympic champion and IJF Referee Supervisor Giuseppe MADDALONI. This of course is on the side of the officials, but who is taking up the positions in the coaching chair?
Vice European champion in the -81kg back in 2009 and 2012 Paris Grand Slam finalist, Antonio CIANO is ever present in support of his athletes of team Fiamme Gialle. With ample experience of his own, he has been able transfer his knowledge to the new generation.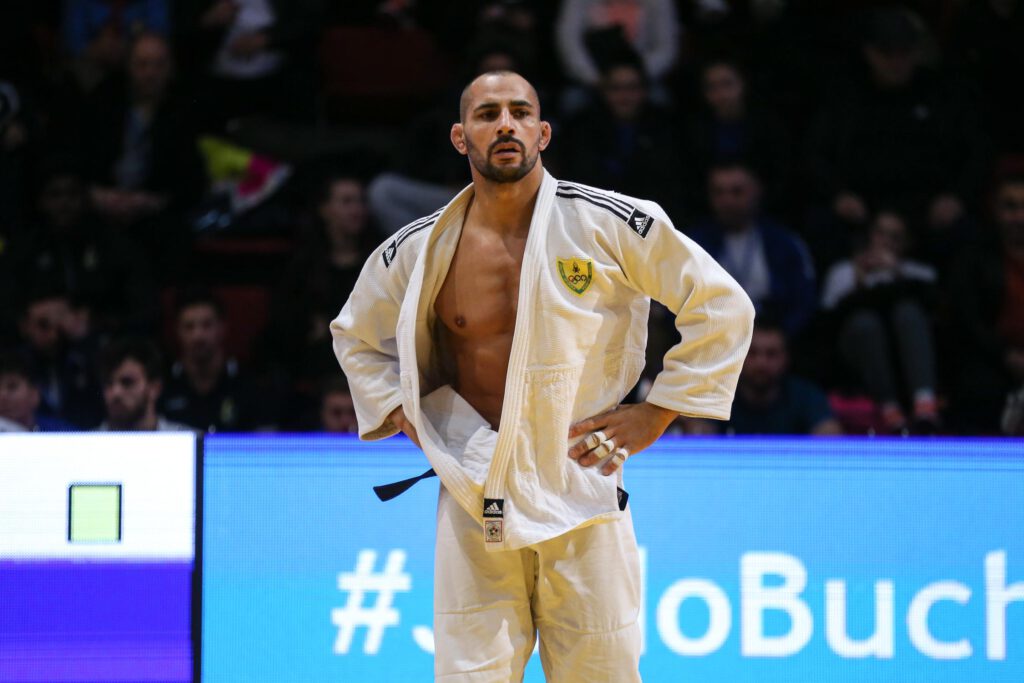 Though there are multiple athletes from his Rome-local team, there has been a great deal of focus on two of his competitors; Assunta 'Susy' SCUTTO (-48kg) and Alice BELLANDI (-78kg).
Scutto started her career as a strong cadet, winning the Follonica Cadet Cup in 2018, and in the same year took silver in the Cadet European Championships. Since then she took the title and even became the Junior World Champion in 2021 and took a Grand Slam medal the month after. 2022 saw her become a Senior World bronze medallist in Tashkent and she finished the year on the podium of the IJF World Masters. As for Bellandi, her cadet career began in 2015 and in 2018 she took the Junior European and World title. Since then she was a notable but inconsistent athlete on the IJF World Tour, then following the Tokyo Olympic Games and the decision to change weight categories from -70kg to -78kg, she has become the front runner. Immediately she was medalling and took her first senior European medal, then finished the year as IJF Masters champion.
It seems both are projected for even further greatness, and speaking to Ciano who we see much more of the IJF World Tour now, he speaks passionately about the sport and of his team and it is easy to talk of the positives, but what are the difficulties they face on their road to success?
The difficulty I have with Susy and Alice is that during every training they want to do their very best and sometimes it's not possible to feel good every time, the more important thing is to just do the work and even more importantly, the mental work in preparation for Grand Prix and Grand Slams, Masters. As long as they're there every day.
We are always together, we are the Fiamme Gialle team, the sport sector of one of the military groups Guardia Di Finanza, so we are a military team. We live together on the military base near Roma, actually only three kilometres from here, my home is one kilometre from the base so our logistics are perfect! Fiamme Gialle give us a great system for training, we have the freedom to choose the training, the tournaments, the kind of preparation, we have everything.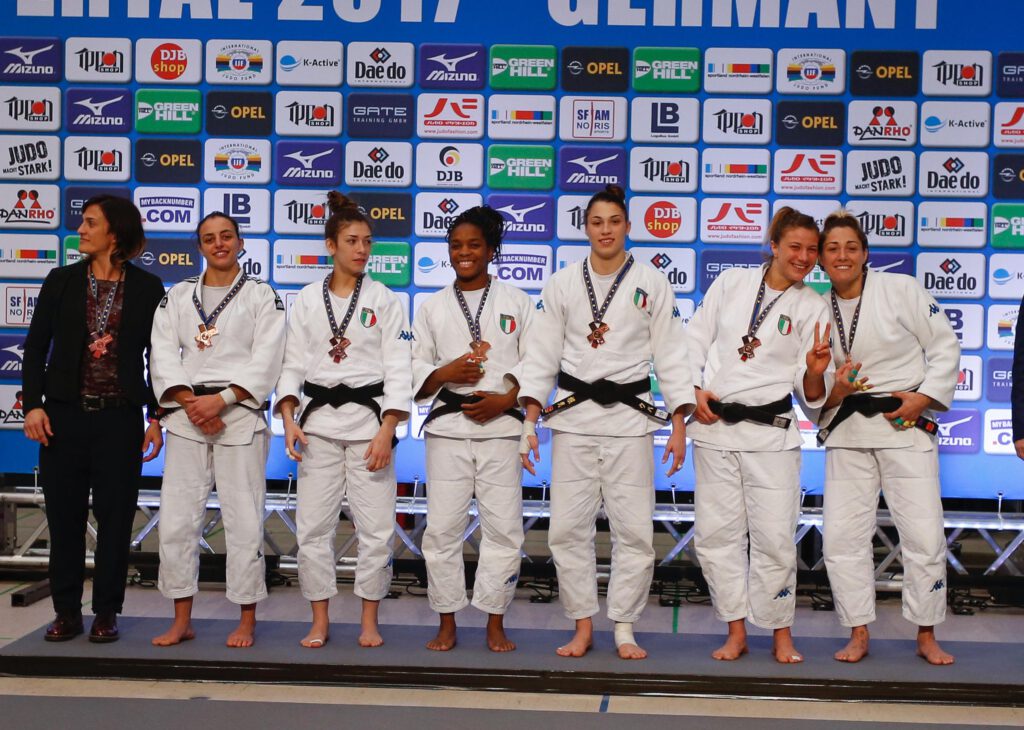 We really have a great team, for analysis, two brilliant coaches for physical preparation so to work with Susy or Alice, for me it is a privilege, to work with colleagues I can really trust to prepare the athletes.
In support of their younger team mates, the senior squad were in the stands when they weren't training in the Olympic centre. The athletes have a packed schedule ahead of them, all in preparation for the World Championships in Doha in less than two months.
This week they've been here preparing for Nymburk [OTC], I will join them after the competition here, then on to Tbilisi and after that back at home and they will go to Antalya for the OTC. We have arranged for the Fiamme Gialle team to go to Papendal [Netherlands], then there will be training here at the Olympic Centre in April. So they have two programmes, Fiamme Gialle and the national team and I think this works really, very well for the athletes.
Scutto is merely 21 years old, and Bellandi 24, but we have been seeing their faces for some time given their early success as cadet athletes.
To get to where they are now, the process has been long. For Susy, I've worked with her since she was 14, she came to work with us in Roma and Alice, there was a lot of attention on it but I don't think it was about her changing her category, she has matured so much since the Olympic Games, now she knows she wants to win, it was much more about her confidence and her mentality. She needed to feel that she was not alone, that when she wins, we win, if she loses, we lose together. We don't look at a loss like 'Alice you lost because…' we simply go back and understand the process, analyse and work. It is the formula to win.
In fact, it seems that one issue has been swapped out for another, losing weight is one thing, but putting it on can be just as difficult.
For Alice, she now needs to take on more weight, it was a lot for her to lose for -70kg but she is not so big for -78kg. I think there is still some bad feelings for her, she doesn't want to be over because of what she went through cutting sometimes 6-7kg to be in -70kg. She just needs more confidence in her new body but she is just a phenomenal athlete, both her and Susy are.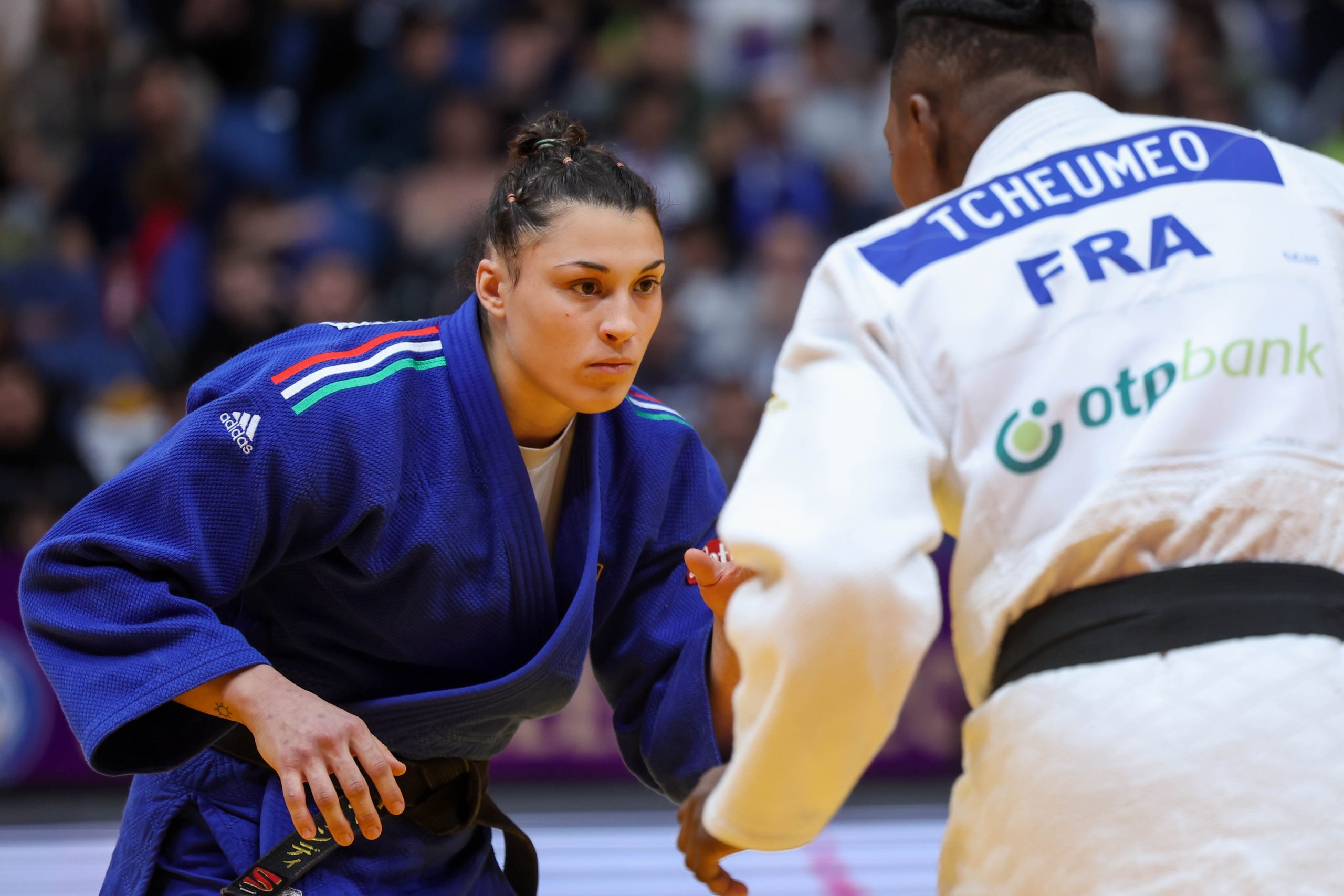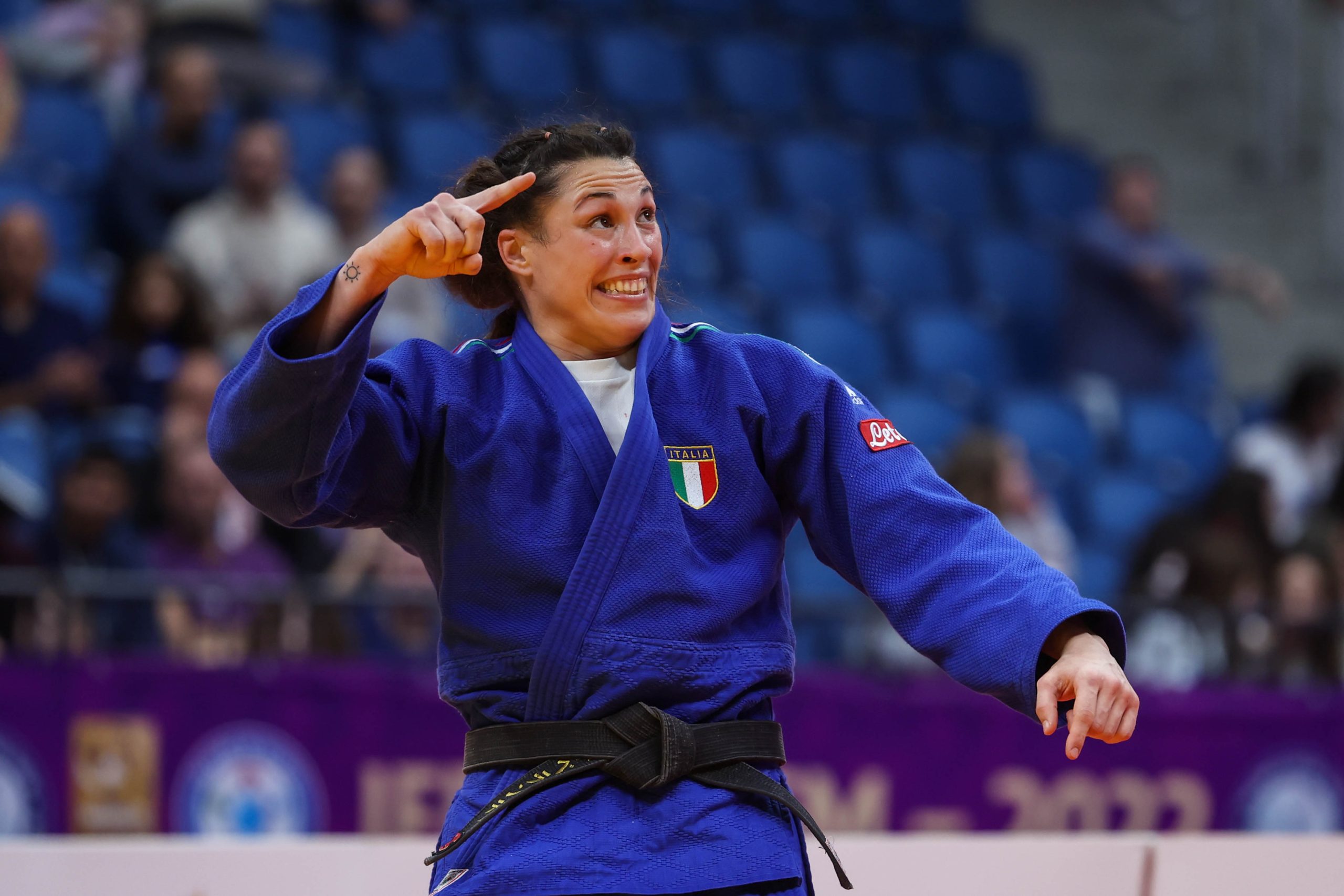 Big celebrations for Team Italy and Fiamme Gialle!
I can't say the reason why they are the way they are, their DNA is judo, I just can't explain. They didn't choose the sport, it chose them. I can't say for Susy, but I know Alice, she plays football, she is the best at it, she swims, she is the best at it, she was born to be an athlete.
They are very natural, they don't need a lot of time in their technique learning process, for me, this part is so simple, they make it so easy. The hard part for me now is to find that tiny peculiarity, to find that one small thing that will make it perfect. I want to find perfection. For example now Alice needs more ne waza, her statistics show this. When she is on the tatami though, she is so strong in her mind, in the past she went through a tough time and it was an emotional process for her but now we have people, psychologists, she has that support.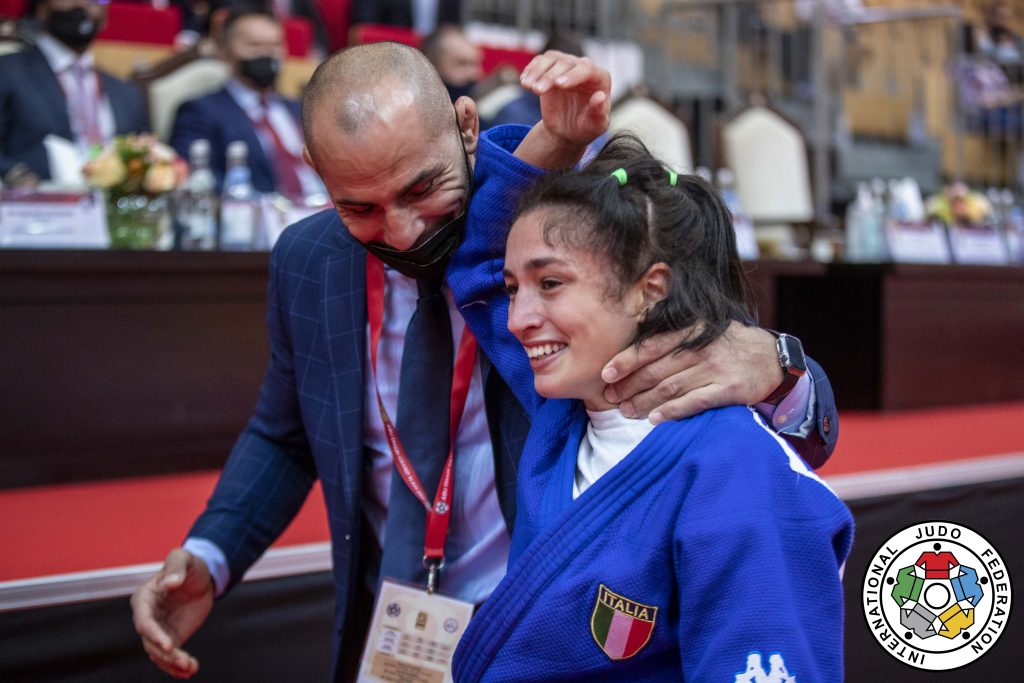 For Susy, she is much more straight forward I think, I have known her since she was five years old because she started in my first club with Maddaloni, we both come from Napoli. She is my family, we see each other every day and so the difficulty is being able to navigate the relationships between coach-athlete and family. I think it can be hard sometimes, I can say for sure because I coach my daughter and it is easy for me to swap roles and become coach, but for her she is looking at me as her father.
We have world and European preparation this year but in the forefront of everyone's mind is the Paris 2024 Olympic Games, and the 500 day countdown begins this week, how is the feeling in Camp Italia surrounding the Olympic goals?
In the end, the most important thing that remains on our mind is the Olympic Games, for the athletes, the club, the federation and for Italy. We want to make history and we work every day with passion, for me it is work, a job, a passion, a hobby, a holiday even! For me it is everything and I give so much, I want to achieve everything with them. 
Judoka
Author: Thea Cowen
---