Portugal and the -57kg category have become synonymous with Telma MONTEIRO, the four time European champion, world and Olympic medallist. Yet today, there was a new name coming through the cadet ranks in the same category: Maria SILVEIRA.
I am very happy with this gold medal, it is like a dream to have won this, it is a very good feeling to win the gold at home in front of my home crowd. In my first European championships, I lost in the first fight, the second I had covid and third one I won the gold so I'm just so happy.
Incredibly, she persevered and today was simply her day. In front of an excited and supportive home crowd, she pulled out one win after another. In the semi final she had a tough time against Polish opponent, Emilia BIELAWSKA (POL) and knows she has some steps to take before the cadet world championships in Zagreb.
I felt good today but I was making some mistakes that I need to go back and work with my coach on, to improve my judo but in the end, everything was okay and I took the gold!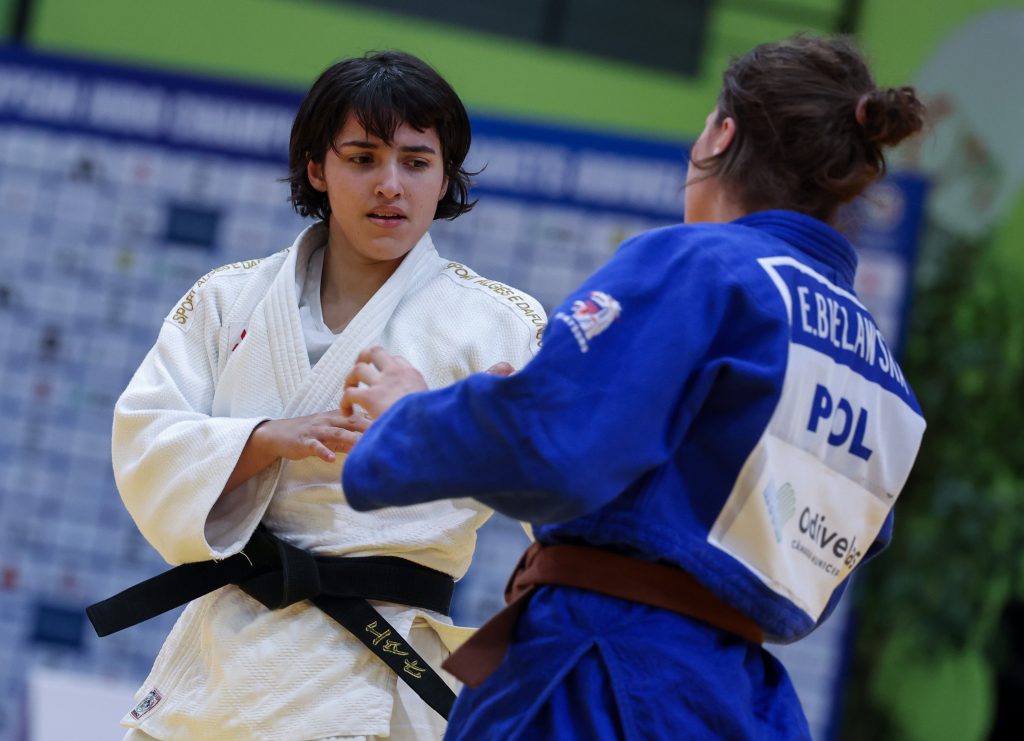 When referring to the current senior team and of course, their captain Monteiro, Silveira spoke highly,
Telma is a hero, not only for me but the whole Portuguese team, we all dream that one day we can be like her, so for sure she is a great example for me.

The home team and organisation were delighted to hear the national anthem here in Odivelas from the number one seed.
Judoka
Author: Thea Cowen
---