As the luck of the draw would have it, Europe were guaranteed a team in the final. With Brazil and Japan battling it out on one half of the draw, the host nation Portugal took on France to become finalists in the Mixed Teams Junior World Championships 2023.
After a stunning performance in the Junior European Championships, Portugal walked away with a bronze medal, and this boost gave them great confidence in front of their spectators today, defeating Germany and Kazakhstan 4:2 and 4:1, respectively.
First up was current Cadet European Champion, Maria SILVEIRA for Portugal against Ayla DE CARVALHO (FRA) in the -57kg category. After a gruelling opening round, feeding in to golden score, Silveira claimed the first win for the home team, a waza ari score from a drop seoi nage. The following -73kg contest between Eliot PREVE (FRA) and Tomas GOMES (POR) also went in to extra time, but a perfectly-timed uchi mata from Preve evened the score, making space on the tatami for the -70kg category. It was the -63kg Junior World Champion, Melkia AUCHECORNE of France who stepped up for the team, with Tais PINA (POR) hoping to put her team back in the lead. Though the French athlete was feeling the pressure, picking up two shidos, she also put a score on the board with sumi gaeshi heading in to the final minute. This only encouraged the world champion more, attacking again, this time with o soto gari for the win.
Pedro LIMA (POR) had certainly been a hero all morning, and he did not disappoint in this -90kg semi final either. After only one minute of contest time, an explosive obi tori gaeshi sent his opponent, Baptiste CUREAU on to the tatami for an indisputable ippon score. Celia CANCAN (FRA) saw an early exit in her individual competition this week but did all she could during the team event to ensure her team had success. Cancan scored early against Fabia CONCEICAO (POR) in the +70kg contest, dominating and forcing Conceicao to pick up two shidos, then with only ten seconds left, Cancan switched direction to throw her opponent backwards and put France in the lead, 3:2.
Knowing they needed the win, the spectators really came to life to support Guilherme SILVA (POR) against Mathias ANGLIONIN (FRA) in the mens open category, +90kg. It became a tactical contest in which Silva was unable to win, picking up three shidos. As a result, Portugal will now go in to the bronze medal contest against Uzbekistan, while France go in to the final with Japan.
After suffering quarter final defeats, both the Netherlands and Azerbaijan gave a great performance in their repechage runs, however it was only the latter that managed to make it in to the final block, competing for bronze against Brazil.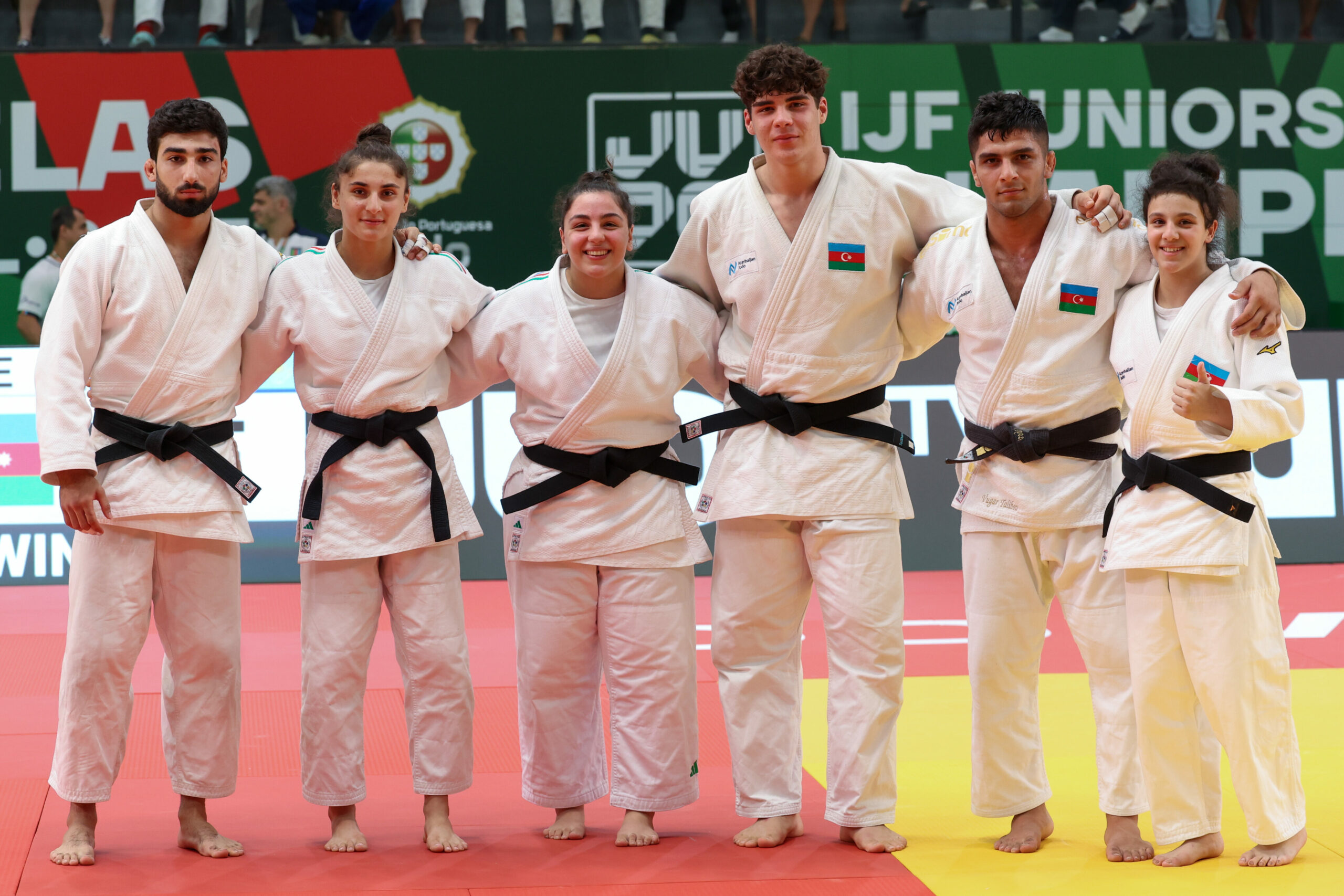 Follow the final block starting at 16:00 local time on JudoTV.com.
Judoka
Author: Thea Cowen
---